News
>
Celebrity Gossip
January 03, 2006 09:03:54 GMT
Forgot to bring along his wallet when buying diapers for his baby in a late night convenience store, reportedly asked the shoppers there to help him out paying the thing according to In Touch Magazine. "I've got to come back with these or my wife will kill me," he told the store clerk.

Refused to sell his Boston Red Sox baseball cap to get the money needed, this husband of finally could walk home with the diapers, and also with relief for sure, after he gave a kiss to a fan who offered to pay for the item. Quite nice effort, Ben.

News
>
Celebrity Gossip
January 03, 2006 08:33:01 GMT
Seems that no longer walks alone without a man's companion as she was seen spending her skiing holiday with a man named Jamie and even being photographed kissing also cuddling this guy of 11 years her junior on the ski slopes of Aspen, Colorado.

Consequently heated up the assumption that she finally found the replacement of rocker Pete Doherty in this long-haired man, Moss is thought to have met him on Richard Branson's Caribbean island Necker where she has previously been invited to spend her time after finishing her rehabilitation treatment at an Arizona clinic in October.

News
>
Movie News
January 03, 2006 07:49:14 GMT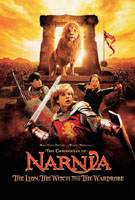 Succeeded to take the top position after another fierce four-day holiday battle for the spot, "" finally managed to throw out "" to the second place in the box-office this week. Separated by only $1.2 million, Buena Vista's "Narnia" satisfyingly nudged out Universal's "King Kong" with an estimated income of $32.8 million it has collected from Friday to Monday earnings.

Sitting on number three, "" scored with $21 million, followed in order by "", "", "", "", "", "", and "."

News
>
Celebrity Gossip
January 03, 2006 07:38:37 GMT
Still dealing with the charges of drunken driving on the Pali Highway by December 1, 2005, the "Lost" stars, and , were arraigned in Hawaii's Kaneohe District Court on Thursday. Did not show up in this proceeding, both actresses were only represented by their respective lawyers.

While Watros, through the statement from her attorney Lanson Kupau, is eager to take full responsibility on her mistake when scheduled to go back in court on January 12, Rodriguez, on the other hand, entered a not-guilty plea through her lawyer, Steve Barta, and is slated to face her trial by March 30.

News
>
Celebrity Gossip
January 03, 2006 06:47:47 GMT
The year 2005 seems has been a glorious period for as the band has made amazing concert ticket sales income of $162 million through its tour during the whole year, therefore scored number one on the list of Top-Grossing Tour of the Year and also that of All Time according to year-end data from the concert trade Pollstar. Another celebrated band, , followed right behind with $138.9 million in 78 shows from its Vertigo tour, while took the third place, garnering $81.3 million with 155 performances.

Arranged in a row, the rest positions up to the 10th rank were filled by , , , , , , and .

News
>
Celebrity Gossip
January 03, 2006 06:01:38 GMT
Known for his dedication in fighting against poverty through his charitable works, such as in Make Poverty History campaign and frequently made on-stage statements about global poverty during his band's concerts, came to a realization that his campaigning had sometimes "raised eyebrows" among his fellow members. "When I do my rant on making poverty history, I have got Larry Mullen, our drummer, behind me looking at his watch, timing me," he remarked.

Concerning with this matter, Bono apparently feared that this commitment of him might as well force him out of his band. "They (the band) are hugely supportive spiritually and financially of the work I do, but they are in a rock 'n 'roll band, and the first job of a rock 'n 'roll band is not to be dull," so he said to BBC Radio. "So we have to be very careful about just letting me go too far," he added.

News
>
Celebrity Gossip
January 03, 2006 05:13:33 GMT
Proudly received knighthood in the British New Year's Honors list announced on Saturday, veteran music artist now surely could use "Sir" in front of his name properly. Joining other fellow singers who previously had been bestowed the same honor, like , and , he was accompanied by Robbie Coltrane, , and Bruce Forsyth among others to be the member of this Order of the British Empire.



News
>
Celebrity Gossip
January 03, 2006 05:04:37 GMT
Well, it's again who popped up in the list of IMDb.com's site search index STARmeter as the Most Searched Name of 2005. Took the same top position for the second time consecutively, the actor was followed by and who both went up from their last year rank while his fellow "Pirates" stars, and surprisingly slipped up their rankings this time.

Measuring the popularity of Hollywood celebrities by tabulating the searches conducted by the site's 30 million monthly visitors, this index also put some newcomers in its top 25 which included at number 6, at number 17, at number 19, and at number 22.

News
>
Celebrity Gossip
January 03, 2006 04:56:00 GMT
On New Year's Eve, it's not only joy that filled the places all over U.S., but also music stars as well for they have already showed up to participate in various shows for the coming of the year 2006. , , and The Crystal Method joined forces to appear on Giant Village 6 in L.A. while along with Brian Setzer warmed up the House of Blues at West Hollywood and Anaheim. Following their fellow artists, and celebrated the event with the crowd in Las Vegas, in Detroit, Soul Asylum in Chicago and Tracy Lawrence in Dallas.

For those who chose to stay at home, TV networks satisfyingly have provided some fabulous programs with popular singers just as ABC has done through its "New Year's Rockin' Eve" which presented , , The Bangles and . Fox featured and Tyler Hilton in its special show hosted by Regis Philbin while MTV proudly invited and to welcome the New Year together with its audience.

News
>
Movie News
January 03, 2006 02:44:57 GMT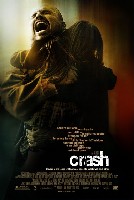 Focusing on the story about the prejudices of intersecting characters, "" delightfully has been placed number one on the Top Films of the Year list compiled by African-American Film Critics Association (AAFCA). Also included in the list were "", "", "", "", "", "", "", "", and "."

"The films selected for 2005 boldly reflect a bridge towards tolerance," said Gil Robertson IV, President of AAFCA, in relation of the selection of these ten compelling movies.