News
>
Movie News
October 05, 2005 08:38:42 GMT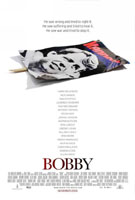 "" is so attractive. Many stars have showed their interest over it, not him, and soon joining the existing , and .

The story of the drama movie isn't as simple as its title. It revolves the assassination of U.S. Senator Robert F. Kennedy, on June 4th, 1968, which centers around 22 people who were at the Ambassador Hotel where he was killed.

News
>
Movie News
October 05, 2005 08:15:50 GMT
'Don't judge a book by its cover.' As for film, can we just say 'don't judge a film by its title'? Don't think that it would be an action, thriller, or even a horror. Don't misinterpret the title, "."

It sounds scary, but it actually is a family comedy centers around the kidnapping of three siblings after their parents win the lottery. Wrote the story is Dwayne Alexander Smith, and set to star in is James "Lil' J.J." Lewis and Bobbe J Thompson.

News
>
Music News
October 05, 2005 07:57:34 GMT
Fans of country singer will find their idol on the road and the radio, either one, soon as his second studio album of the year, "The Road and the Radio," will be released November 8 this year. The set consisting of 11 tracks, which among others are first single "Who You'd Be Today," "Tequila Loves Me (Even if You Don't)," "Another Beer in Mexico," "Living in Fast Forward" and "You Save Me."

To support the album promotion, Chesney is about to have number of television appearances. There has yet tour plans announced, but the singer has been scheduled for a November 7 performance on ABC's "Good Morning America" in New York's Times Square. In addition, ABC also is preparing a Chesney special to air the week of Thanksgiving.

News
>
Movie News
October 05, 2005 07:42:35 GMT
Kurt Sutter takes in hand the 'X' species. Do you think he could deal with it? At least he has the confident and feels sure about it that he's agreed to write the forthcoming Warner Bros. project.

It is a drama entitled "Species X" which story tells about a police detective who realizes he might be from another world. In the course of a murder investigation, the protagonist cop has reason to question who he is as a man, until he realizes he's not a man. A tug-of-war emerges among a faction of good and evil aliens.

News
>
Celebrity Gossip
October 05, 2005 07:16:46 GMT
Don't cheat or will mad. The rap superstar has suffered an amount of financial loss and is taking a legal action against those cheaters.

Tuesday, in the name of his publishing company, Michigan-based Eight Mile Style and Martin Affiliated, the star filed suit in U.S. District Court in Detroit, seeking a court order to prohibit five companies;Colorado-based Cellus USA, Georgia-based FanMobile, New York-based Nextones.com, New Jersey-based MyPhoneFiles and New Jersey-based MatrixM LLC, from selling his song ring tones on the Internet.

News
>
Celebrity Gossip
October 05, 2005 07:04:14 GMT
Here, we bring you a fresh from the oven news from Haitian-born musician . frontman reportedly has inked a deal with HBO to produce and star in a comedy series loosely based on his life.

More, he also will write the project along with writers Seth Rosenfeld and Danny Hoch. Since the series is still the early stages of development, you have to stay tuned and we'll bring you further details.

News
>
Movie News
October 05, 2005 06:43:10 GMT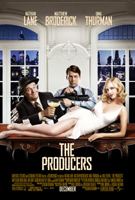 It isn't "" who feel yet satisfied with the Broadway sensation it's brought years ago. The people behind are the one responsible for bringing back the classis movie to the big screen. Tony Award-winning director and choreographer of its original Broadway production, Susan Stroman, is in hand to direct.

The film, written by Mel Brooks and Thomas Meehan, will star such actors as , , and . Lane and Broderick are set to play Max Bialystock and Leo Bloom, a scheming theatrical producer and his mousy CPA who hit upon the perfect plan to embezzle a fortune: raise far more money than they need to produce a sure-fire Broadway flop.

News
>
Music News
October 05, 2005 06:23:19 GMT
has an "Extraordinary Machine" that indeed makes her music career and attainment extraordinary as well. The first album the singer/songwriter produced in six years has been released Tuesday and already is the top-seller at Apple's iTunes Music Store.

In support of the new set, which is a follow-up to 1999's "When the Pawn...", Apple will embark on a three-week tour, beginning November 22 in Portland, Ore. Prior to that she will on Thursday perform and sign autographs at Tower Records in West Hollywood, Calif. While her touring band has yet to be announced, we've had her touring date.

News
>
Movie News
October 05, 2005 05:53:55 GMT
"Papa." It's the title of a forthcoming movie, for which actor has signed on to star in. The film is to be directed by Roger Donaldson and will be based on Ernest Hemingway's encounter with Denne Bart Petitclerc, a reporter who covered the Korean War, inspired by Hemingway's coverage of the Spanish Civil War.

"Papa" is set in Havana in 1959. It revolves a young journalist searching for a father and family against the backdrop of the Cuban revolution, and how he finds his own "papa" in the drunken, gun-toting Hemingway. Hopkins is set to play the role of Ernest Hemingway.

News
>
Movie News
October 05, 2005 05:41:51 GMT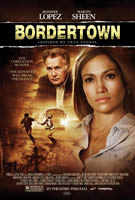 Hundreds of people got into the streets of Nogales, across from Nogales, Ariz.. That was an uncommon scene. What's wrong? Is that something special? What they're doing there?

It's that caused the crowd. The Latin actress was there, accompanied by husband, singer , filming her recent project "." Co-written and directed by Gregory Nava, the film tells a journalist (Lopez) investigates a series of murders near American-owned factories on the border of Juarez and El Paso.

News
>
Movie News
October 05, 2005 04:53:51 GMT
Say 'hai' to Peter Jackson. As one of the Oscar-winning creative team behind the "The Lord of the Rings" films, the director has been named to run the production of "," an upcoming film based on Microsoft Corp.'s blockbuster videogame of the same name. Alongside his wife, Fran Walsh, Jackson will serve as the executive producers, whose duty is giving creative input on all aspects of the film via their WingNut Films banner.

"Halo," which is set for a mid-2007 worldwide release, is an action, adventure, and sci-fi film. Will serve as the film producer is Peter Schlessel, joined by Universal heads of production Mary Parent and Scott Stuber. Elsewhere, Universal Pictures will oversee the film's production and domestic distribution, while Twentieth Century Fox will handle its international distribution.

News
>
Celebrity Gossip
October 05, 2005 04:23:24 GMT
Teen actress was taken to hospital for minor injuries Tuesday after she crashed her black Mercedes-Benz into another vehicle in West Hollywood, California. She was at that day driving north on Robertson Boulevard just before 5 p.m. when she collided into the passenger side of a maroon Chevrolet Astro Van, according to the Los Angeles County Sheriff's Department.

The van, which was turning in front of her, then collided with a parked white Freightliner van. As a result, Lohan, a passenger in her car, and the Astro Van driver suffered minor injuries and soon brought to an undisclosed hospital by ambulance. The sheriff's department investigating the accident says no evidence alcohol was involved in the crash. However, the car crash obviously shocked Lohan of course. But thanks God she's fine.

News
>
Celebrity Gossip
October 05, 2005 04:07:55 GMT
Over the weekend, socialite announced that she had ended her four-month engagement to Greek shipping heir Paris Latsis because she's "not ready for marriage" and didn't want it to end in divorce. Just now, the 24-years-old babe claims it is her career that makes her took the difficult decision.

In other words, the hotel heiress isn't ready yet to ditch her career for marriage. She says "I have seen the breakups between people who love each other and rush into getting married too quickly. I do not want to make that mistake. I'm still young and still have a very active career that I'm not prepared to give up. I have worked very hard to get to where I am. Paris is a great guy and we will handle this with dignity and respect."