News
>
Celebrity Gossip
October 03, 2005 06:24:30 GMT
Working on a movie gives actor many advantages. He gets many, like money, experience, friends, and most of all girlfriend. It seems that becoming an actor is exceptionally beneficial for Wood.

The actor, who currently filming "," met new pal Eugene Hutz who played the role of Gogol Bordello on the set. In knowing that he's looking for love, Hutz then introduced him to Pam Racine, one of his bandmates. A friend of them reveals "Eugene introduced them and they secretly started dating and now they seem to be inseparable."

News
>
Celebrity Gossip
October 03, 2005 06:09:51 GMT
Hollywood movie star has been left just like that by former girlfriend of seven years . And it really hurts him inside. Yet it doesn't mean that he becomes traumatic and unwilling to start a new relationship. Instead the man has had a new sweetheart. It's Australian singer/actress , a former member of Popstars Australia group Bardot.

A friend of him says "Jason was shocked when Kelly walked out and didn't even have the decency to tell him. But he's not so sore now the offers are rolling in and he's seeing Sophie. They get on really well and, although it's early days, everyone has noticed how happy he is." Wish you nothing, but an everlasting love.

News
>
Celebrity Gossip
October 03, 2005 04:49:18 GMT
British singer-songwriter , who has just split from long-term girlfriend Camilla Bowler, ends his journey to find a new love as he has found one in band-member Jessica Sutta. Per News of the World, Blunt dating Sutta, whom he became friendly with during a tour of Berlin, where she was promoting her group's single "Don't Cha."

A source says "It's early days, they've only just met, but James thinks Jessica is wonderful. They hit it off immediately but the logistics are difficult as he's based in Britain and she's in the States most of the time. But while Jessica was over here promoting her single, they saw a lot of one another. And even though she's returned home, they hope to continue their relationship. But they know it will be hard. James is really smitten with Jessica. He's hoping it's the real thing and he has barely stopped talking about her since they met."

News
>
Music News
October 03, 2005 04:31:16 GMT
Karen Carpenter of the 1970s vocal and instrumental duo The Carpenters died from anorexia in 1983. Now, that she's completed writing songs for her, Keren's brother and singing partner in The Carpenters, Richard Carpenter, approached Jo O'Meara of to record the songs he specially wrote for her beloved sister.

Speaking about that, Jo stated "Richard has said that vocally I am the closest to Karen he has heard since her death. He has asked me to record some of the songs he had written for her. Karen has always been my all-time favorite singer."

News
>
Celebrity Gossip
October 03, 2005 03:49:33 GMT
Finally, she reveals the reason behind the break up. Socialite said on Saturday she ended her five-month engagement to Paris Latsis because she's "not ready for marriage," thus won't get married too soon coz she didn't want it to end in divorce. That sounds make sense.

Paris says "I feel I'm just not ready for marriage. I have seen the breakups between people who love each other and rush into getting married too quickly. I do not want to make that mistake." Despite their break up, Paris admitted to still love Latsis anyway and that they will continue to work together on business endeavors and have "movies together in the works."

News
>
Music News
October 03, 2005 03:34:25 GMT
"Hero." It's the title of 's new album since his 2002's "The Rebirth of Kirk Franklin," which spent 29 weeks at No. 1 on the Top Gospel Albums chart. The set is the first album from his Fo Yo Soul Entertainment label and is slated to marry the street October 4.

Franklin says to enjoy being a label chief, but won't let the business side overshadow his creative output. "Hero" includes appearances by J. Moss, , , Marvin Winans, Dorinda Clark-Cole and .

News
>
Celebrity Gossip
October 03, 2005 03:16:04 GMT
Doesn't want to rely on touring to make a living, and a television show would allow her to "be home for dinner." That's what Grammy-winner says, explaining why she takes the role on sitcom for ABC.

The show, which is still in the development stage, revolves around "what my life might have been like had I not left to find my fame and fortune, and stayed in Kansas and became a teacher and been gay and dealt with life there," so she says over the plot of the show. Etheridge, in related news, is about to release a greatest hits album and DVD this week.

News
>
Music News
October 03, 2005 02:54:22 GMT
It's been so long that Grammy winner works on his new record. And after several well-publicized delays "A Time to Love" finally is finished and will due in stores October 18.

As for the album delay, the musician explains "I was never afraid to put this out. That was never the issue - ever. I wanted it to sound contemporary but still be me. It was just a matter of getting it right."

News
>
Movie News
October 03, 2005 02:07:44 GMT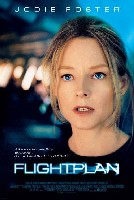 Over a rush of new wide releases and critics pointed to "," the airplane thriller keeps going on, rocketing to the highest place in box office for the second week with $15 million. The science-fiction tale "" comes behind at No. 2 with $10.1 million, ahead of "The Corpse Bride" at No. 3 with an estimated gross of $9.8 million.

"," in continuation, taking in for $8.2 million to be at No 4. Another new thriller titled "" successfully opens at No. 5 with $7 million. Coming at No. 6 is "" with $6.1 million, followed behind by "" at No. 7 with $4.4 million. "," in addition, secures the No. 8 with $4 million.

News
>
Celebrity Gossip
October 03, 2005 01:42:44 GMT
Former Hollywood golden couple, and , put their Beverly Hills estate on sale for $28 million. They previously bought the property in 2001 for $13.5 million and have spent two years renovating the luxury home.

The selling of the 10,000 square foot house reportedly is part of their divorce settlement and is being sold empty of furniture. Per realty agents who have seen the house, they said it has some high-end features, including a screening room with film equipment and black leather seating; tennis courts; imported mahogany floors; a stainless-steel kitchen; and an art studio with skylights.