News
>
Music News
September 23, 2005 05:44:00 GMT
Ready to welcome ? Better yes coz they're back. The boy band is back together again, but it's only a compilation.

Take That, who had sold 25 million records worldwide before their breakup in 1996, are being repackaged all over again with the November release of their first new compilation album for nine years and a TV documentary containing interviews with all five band members. Just wait further news from them.

News
>
Music News
September 23, 2005 04:57:17 GMT
lost the top spot on the Billboard 200 albums chart to this week, but continues to hold the top spot on the Hot 100 singles chart as his single "Gold Digger," featuring , is No. 1 for the third consecutive week. 's "Shake It Off" remains at No. 2 on the chart for a fourth straight week, while her long-running former No. 1 "We Belong Together" is No. 5 this week.

Moves from No. 4 to No. 3 is 's "Like You," featuring ; followed by ' "My Humps" at No. 4. 's "Outta Control" clocks in at No. 6 and "Don't Cha" by featuring is at No. 7. 's "Wake Me Up When September Ends" is No. 8, 's "Lose Control" featuring Ciara and Fat Man Scoop is No. 9 and 's "Play" rounds out the Top 10 of the Hot 100.

News
>
Music News
September 23, 2005 04:37:06 GMT
The King of Pop has not yet lost his charm, he still has his fans around him instead. reportedly has been approached by the Irish boyband to record a song together next year.

Taking into account Jacko becoming an inspiration for many other musicians, thus Westlife, who wants to impress their young fans, decided to ask the superstar to record a duet. The group's manager Louis Walsh says: "Michael Jackson is an inspiration and we are approaching him. The boys have sung with and on their new album. So we thought: 'Who next?' Jackson would be great."

News
>
Celebrity Gossip
September 23, 2005 04:15:53 GMT
Singer is about to hold the 19th annual Bridge School Benefit concerts on October 29-30 at Shoreline Amphitheatre outside San Francisco. The Hillsborough, Calif.-based Bridge School is the school, which Young along with wife Pegi founded for children with severe physical disabilities.

For the sake of the benefit concerts, number of musicians like , and , have all tapped to lead the lineup. Young, in companion, will also perform with his CSNY band mates David Crosby, Stephen Stills and Graham Nash.

News
>
Music News
September 23, 2005 03:54:31 GMT
"We're taking a hiatus," said lead singer Shirley Manson. "We have discussed this and I don't think anybody is interested in breaking up," she continued. "We feel that this has been a really great tour and we feel that we have really muscled through and produced a great record, and we just want to take some time off while things are really good between us."

Those statements representing enough for those questioning on the Scottish rock band split up. As Manson told the Melbourne Herald Sun Wednesday, the band planned to take "an indefinite break" by the time they finished its two-week Australian trek Oct. 1. As for their cancelled October dates in Belgium, France and Britain, Manson explained "We always swore if it wasn't 100 percent fun we'd stop it. So that's what we've decided to do. It was important for us to say 'we're tired, this is becoming hard, we should stop right now. It's something we all felt was the right move."

News
>
Celebrity Gossip
September 23, 2005 03:23:58 GMT
That and have planned a secret wedding at 's villa in Italy is not true. "People have said they were going to get married at my house. Well, I would know, and I can tell you there's not going to be a secret wedding." So said Clooney denying the sparked rumors.

Well, despite all, magazines and tabloids haven't been able to confirm whether they are dating. So you can by know judge which one is true.

News
>
Movie News
September 23, 2005 03:05:33 GMT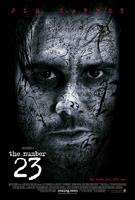 Joel Schumacher has chosen his number for New Line Cinema and it's going to be "." Beau Flynn and Tripp Vinson have both tapped to produce the film, which screenplay written by Fernley Phillips. In the meantime, Brooklyn Weaver will serve as executive producer.

"The Number 23" tells about a man who becomes obsessed and haunted upon reading a book that seems to be about his life but ends with a murder. The number 23 is woven throughout the plot. Set to play the main role is actor .

News
>
Movie News
September 23, 2005 02:44:25 GMT
Do you know who are they behind "The Star Chamber"? If not, let me tell you then. They are producers Matthew Baer and Frank Spotnitz who both teaming up with 20th Century Fox and Hyde Park Entertainment on a remake of the Fox's 1983.

"The Star Chamber" story is about an idealistic judge who, frustrated by having to let dangerous criminals go free because of legal loopholes, joins a secret society of judges bent on taking justice and punishment into their own hands. So far, that's all the details, but we'll keep you with update news.

News
>
Movie News
September 23, 2005 02:27:06 GMT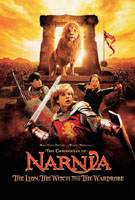 Andrew Adamson direction, "," is set to have its world premiere at London's Royal Albert Hall on December 7. Britain's Prince Charles and his wife, the Duchess of Cornwall, are among the attendances, organizers said Thursday.

The film, which is based on the first of the seven books written by C.S. Lewis set in the fantastical world of Narnia, follows the exploits of the four Pevensie siblings; Lucy, Edmund, Susan and Peter - in World War II England who enter the world of Narnia through a magical wardrobe while playing a game of 'hide-and-seek' in the rural country home of an elderly professor. Once there, the children discover a charming, peaceful land inhabited by talking beasts, dwarfs, fauns, centaurs and giants that has become a world cursed to eternal winter by the evil White Witch, Jadis. Under the guidance of a nobel and mystical ruler, the lion Aslan, the children fight to overcome the White Witch's powerful hold over Narnia in a spectacular, climactic battle that will free Narnia from Jadis' icy spell forever.