News
>
Movie News
September 22, 2005 06:31:24 GMT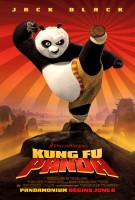 You may think it's impossible for panda to do what so-called as Kung Fu. It's possible somehow. Wanna see one? Watch Dreamworks Animation's "" which is due in 2008. Mark Osborne and John Stevenson will direct the film.

Written by Dan Harmon and Rob Schrab, the film will star as the monochromatic martial arts machine. The actor is set to voice a lazy panda prophesied to save the pandas' home in the Valley of Peace.

News
>
Celebrity Gossip
September 22, 2005 06:17:03 GMT
Apart from his acting career, is a smart man. He knows how to make use things, even the bad ones of him, to his advantage.

Approvingly, the troubled actor is planning to use his long-running legal woes, filming his numerous court visits for a new reality show. Dubbed "Super Sizemore," the show will also follow his battle to become sober and his tempestuous private life. Per Hollywood Reporter, the project is currently being shopped to networks.

News
>
Celebrity Gossip
September 22, 2005 06:01:46 GMT
Jack H. Yearwood, 72, died early Tuesday in Monticello, Ga., Amber Williams, a publicist for 's record label, MCA Nashville, revealed. "Please keep the Yearwood family in your thoughts and prayers during this difficult time," Williams said in a written statement.

Due to that fact, the country singer postponed a Wednesday appearance on "The Tonight Show With Jay Leno" and a Thursday performance at the Avalon Hollywood in Los Angeles. "As a well spent day brings happy sleep, so a life well spent brings happy death." Just be tough sist.

News
>
Music News
September 22, 2005 05:48:12 GMT
Glam rock band from the United Kingdom, , offers something new and distinct for worldwide music industry with their upcoming album dubbed "One Way Ticket To Hell ... and Back." The set, which is the follow-up to their 2003 debut "Permission To Land," is due November 28 in the UK and a day later in North America via Atlantic Records.

The first single of the album "One Way Ticket," will be released commercially November 14 in the United Kingdom. And The Darkness will later support the new release with a tour, which dates have yet to be announced.

News
>
Celebrity Gossip
September 22, 2005 05:01:58 GMT
Rock guitarist , who also is the founder of the band , was awarded honorary citizenship in the state of Rio de Janeiro for his work with Brazil's poor and abandoned children. Page was honored for supporting "Casa Jimmy," a residential shelter set up in 1997 in the Rio district of Santa Teresa.

Presented with the honor at a ceremony on Tuesday at the House, Page commented "The greatest satisfaction is not the decoration. It is knowing that I am able to help someone who needs help." Run by the British charity Task Brasil, Casa Jimmy offers medical and psychological support for street kids and pregnant teenagers as well as food, clothing and help in job training. More than 300 children have benefited from it.

News
>
Music News
September 22, 2005 04:15:13 GMT
Rapper emerges as the new champ at Billboard Top 200 as his album "The Peoples Champ" debuts at #1 on the chart this week. With first-week sales of 176,800 units in the U.S. alone, he successfully drops last week's champ, 's "Late Registration" to No. 2 with 165,000 copies. Meanwhile, San Diego rock act is at No. 3 with "Nothing Is Sound" sold of 131,000 copies.

's latest "Jasper County," which finishes fourth with first-week sales of more than 117,000copies is followed behind by at No. 5 with their debut offering" PCD" sold close to 99,000 copies. Former Beatle is at No. 6 with his "Chaos and Creation in the Backyard" sold close to 92,000 scans.

News
>
Celebrity Gossip
September 22, 2005 03:51:57 GMT
Two thumbs up for the like of , , and director Paul Haggis, all of whom have been added to the list of filmmakers to be honored by the Hollywood Film Festival next month. Gyllenhaal is set to receive the Hollywood Breakthrough Actor of the Year Award, which will be handed during the event's Hollywood Awards Gala Ceremony October 24 at the Beverly Hilton.

As for McAdams, she's named Hollywood Breakthrough Actress of the Year, and Haggis will be named Hollywood Breakthrough Director of the Year for his work on "."

News
>
Celebrity Gossip
September 22, 2005 03:35:37 GMT
For life isn't merely about rap. Rapping indeed isn't everything for him and so he steps his feet beyond, inked a deal to develop a reality television series with A. Smith & Co. Productions that was announced Wednesday. The show will be a journal of "the day-to-day life" of the hip-hop rap artist.

Speaking about his new project, Nelly said "I look forward to showing my fans what my world is about and bringing more attention to my nonprofit organizations." The show is on target to be on air sometime next year.

News
>
Celebrity Gossip
September 22, 2005 03:21:12 GMT
Just three months after his split from British TV presenter Lisa Snowdon, actor has been reported to find a new woman. It's Italian heiress Gianna Elvira Cantatore, with whom he reportedly closes with.

Clooney reportedly dating Gianna since they met through mutual friends. As a source tells British magazine Star, "He met her over dinner at a hotel near his villa in Lake Como. Gianna had a bouquet of white daisies delivered to him the next day. He has even met her family."

News
>
Celebrity Gossip
September 22, 2005 03:07:36 GMT
Not only his former wife that sparks news, does too. The star is slated to guest star on two episodes of "ER" this season, playing a character who is a veteran of the first Gulf war as well as working his way through med school as a paramedic.

"I'm a big fan of the show and (executive producer) John Wells, and we have been trying to work together for a long time . . . I appreciate that everyone was able to work it out so I could do this great guest spot on ER in time to start the second season of "Jake in Progress." So said Stamos.

News
>
Movie News
September 22, 2005 02:51:29 GMT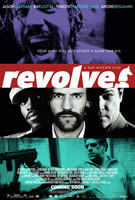 Criticisms proven very influencing and that have made British director Guy Ritchie makes up his mind. As he said Tuesday, he decided not to cast wife in his latest movie "" in order to avoid the kind of response from critics that he received when he cast her in his last film "Swept Away."

"Do you think they would let me get away with that? I did that last time, it didn't work." Richie said in an interview with the London Times. Further he remarked, "The critics have been harsh all through my career, but it doesn't affect me. I've accepted the rules of the game."

News
>
Movie News
September 22, 2005 02:28:47 GMT
Hollywood actress seemingly likes challenge a lot. Approvingly the beauty has signed on to play the role of a chef in Castle Rock's romantic comedy drama "Mostly Martha." Her portrayal in the Scott Hicks direction, which screenplay written by Carol Fuchs, would be something new for her.

The story of "Mostly Martha" will follow Zeta-Jones' chef as her life changes when she becomes the guardian of her young niece. We'll soon able to see how and could she fulfill her duty well as the film production will be begun January next year.

News
>
Celebrity Gossip
September 22, 2005 02:14:00 GMT
Australian band ending their long journey looking for the right person to fill the right place in their formation. And they come up with J.D. Fortune, publicly declared him as their new singer on CBS' "Rock Star: INXS" Tuesday, ending 13 weeks of American Idol-style competition among 15 performers.

"He's very passionate," said bassist Beers about the Canadian singer. "He's got a lot of energy. And we feel comfortable about what he's going to bring to INXS and appreciate what we are offering him more than anybody. He's now an equal member of the brain trust of INXS performance-wise and in the studio. And that will unfold as we go along."