News
>
Celebrity Gossip
September 12, 2005 06:39:56 GMT
Actor was honored Sunday with the television academy's prestigious Governors Award for his charity work. He was handed the tribute at the Creative Arts Primetime Emmy Awards, which recognize technical and other achievements for the 2004 - 2005 television season.

"I am probably the most selfish man you will ever meet in your life. No one gets the satisfaction or the joy that I get out of seeing kids realize there is hope," Lewis said while receiving the award. In time, received the Guest Actor award for "ER," while Amanda Plummer was honored as Outstanding Guest Actress in a Drama for her appearance on "Law & Order: Special Victims Unit."

News
>
Music News
September 12, 2005 06:12:45 GMT
The instant success that experienced through their 2002 self-titled debut has encouraged the rock band to out another new album that is expected to, at least, repeat the same attainment. Thus, the group set to release its sophomore album called "Someone in Control."

"You can have control over your life, and you can balance that in a way that still allows you to be happy and still allows you to be vulnerable," singer/guitarist speaking about the album's title. Lead single of the album, namely "Stand Up," which is about not putting up with insulting behavior has become a hit. It is No. 8 and No. 17 on the Mainstream Rock and Modern Rock charts in its eight week.

News
>
Music News
September 12, 2005 05:06:42 GMT
Rock band tries to repeat the success of their 2003's "The Beautiful Letdown" with their new album "Nothing Is Sound." The work fueled by lead vocalist/principal songwriter Jon Foreman's thought-provoking lyrics and the musical prowess of his brother, bassist Tim Foreman, is set for a September 13 release.

"Nothing Is Sound" came in time while the band was touring to support "The Beautiful Letdown" and "The trick was actually rehearsing and arranging and even recording parts of it on the road," Jon Foreman says. "It's a challenge because it's hard to remember where you put your wallet let alone your parts to a song."

News
>
Music News
September 12, 2005 04:48:21 GMT
The legendary said on Friday he has signed with Fantasy Records, the label that helped launches his career. To mark the reunion, the singer will on Nov. 1 issue "The Long Road Home."

In companion, there will also a live DVD, to be recorded Thursday Sept. 15 at Los Angeles' Wiltern Theater that will be released early next year. Besides, a new solo studio album and other projects are in development and will come soon.

News
>
Celebrity Gossip
September 12, 2005 04:30:20 GMT
and husband Emilio Estefan have organized a trip on the behalf of Hispanic-American entertainers on a visit with victims of Hurricane Katrina in Louisiana and Mississippi. The couple has planned a Monday visit that will include delivery of a planeload of supplies and toys to shelters in the Mississippi cities of Long Beach and Biloxi, and Baton Rouge, La.

"The separation of families to me is very close to my heart because we lived that as immigrants," Estefan revealed her feeling. "I am privileged to help in some way and I will always take that opportunity."

News
>
Movie News
September 12, 2005 04:05:52 GMT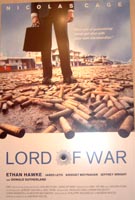 What is so special about the Lord and Wendy? Let me tell you, both are two new films that have the same subject, the dangers of guns. Unlike many nowadays films, "" and "" do not emphasize on controlling guns, rather they'll show moviegoers how guns control people.

"Lord of War," which is directed by the New Zealander Andrew Niccol and opens Friday, was shot in the Czech Republic, South Africa and other locations. It stars as an international dealer in illegal arms and as the Interpol agent chasing him. Meanwhile, "Dear Wendy," directed by the Dane Thomas Vinterberg, opens Sept. 23, follows a group of twentysomethings become fascinated with antique handguns, with a predictably bloody result.

News
>
Celebrity Gossip
September 12, 2005 03:42:18 GMT
The idol is back. Yes is back. The American Idol runner-up made his first appearance after underwent surgery last month in Nevada on Sunday's 'American Idols Live' benefit for Hurricane Katrina.

On top of that Bice also has written a special song for the benefit concert in Syracuse, N.Y., called "We Can't Change This World," about which he said "I'm talking about we can't change this world if we can't change our minds. The first step is realizing there is a problem."

News
>
Music News
September 12, 2005 03:30:58 GMT
Bronchitis has forced to cancel three more concerts in Nevada and Washington. The singer previously has called off two performances in California last week.

Clarkson actually wished to get well soon, but was still feeling ill at a sound check Friday, according to a statement from RCA Music Group. Thus, Clarkson had to pull out of Friday night's show in Reno, Nev., Saturday's concert in Las Vegas and Sunday's show scheduled in Spokane, Wash., all of which are part of her "Hazel Eyes" tour.

News
>
Movie News
September 12, 2005 03:01:56 GMT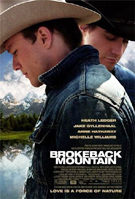 What do you think and what would you say about ""? Well, as for the movie director Ang Lee, he tends to describe his movie as a "great American love story" that is "unique and so universal." "I'm so glad it's prevailed here and was received so warmly here," so he said as his movie won the Venice Film Festival's Top Award Saturday.

"Brokeback Mountain," starring and , actually is based on a novella by "The Shipping News" author E. Annie Proulx. It tells about the homosexual love between two cowboys set in the conservative West of the 1960s and has topped 19 other competitors, including favorite "," by .

News
>
Movie News
September 12, 2005 02:35:19 GMT
Love, tricks, and sex are all the staple supplies needs for his upcoming film, "." Showcases his versatility, the film begun with Martin's prose, his best-selling novella about a depressive wallflower pursued by a rich older man and an awkward young slacker.

Acts as the film producer, Martin also will star in as a lonely older man looking for love while settling for sex with a woman half his age. Joining him is as the wallflower named Mirabelle Buttersfield, and as the slacker Jeremy Kraft.

News
>
Movie News
September 12, 2005 02:04:32 GMT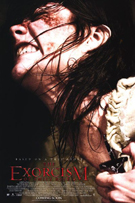 The number one film of the weekend is "." The courtroom drama loosely based on true events sold about $30.2 million in the three days beginning Friday, forces last week champ, action sequel "," falls to 3rd. Holding in second place for the second weekend in a row with $7.9 million is the Universal comedy "."

African thriller "," meanwhile, slips one place to No. 4 with $4.9 million. "" hangs in fifth place with $4.6 million, followed behind by the weekend's new opener "" with $4.0 million. 7th place goes to "" with $3.3 million, while landing at No. 8 is "" with $3.2 million. Cling to ninth place with $2.9 million is "," which comes just before "" at 10 with $2.5 million.