News
>
Celebrity Gossip
August 16, 2005 08:20:59 GMT
really is a tough man. One year after he's been recovering at his Malibu home from a December 6, 2004, stroke, now ''He's doing really well. He's walking. He's talking. He's living a fairly normal life," Clark's publicist Paul Shefrin said.

As he's getting better, Clark has been tapped to cohost the 34th edition of ''Dick Clark's New Year's Rockin' Eve" live from New York's Times Square on December 31. Paired with him is ''American Idol" host, , who has agreed to a multiyear deal to executive produce and co-host.

News
>
Music News
August 16, 2005 07:55:00 GMT
This maybe a bad news for fanatics. A representative for the punk rock trio's Reprise Records label said Monday that they have to reluctantly postpone two concerts as frontman Billie Joe Armstrong rests his voice on doctor's orders.

As for the planned stops in Dayton, Ohio on August 14 and in Nashville, Tenn. on August 15 will be rescheduled. Whereas, Green Day's show in Oklahoma City Wednesday will go ahead, the label revealed.

News
>
Movie News
August 16, 2005 07:30:25 GMT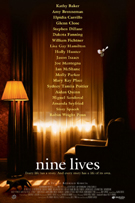 "" surprisingly was the big winner at the Locarno International Film Festival, held Saturday. Directed by Rodrigo Garcia, the film revolves around the travails and disappointments of nine women, including , , , and .

And so, the sole American movie in competition at the Swiss event nabbed the prizes for Best Film and Best Actress, which was collectively awarded to the cast. Meanwhile, chosen as The Best Actor "Leopard" was Patrick Drolet for his role in the Canadian film "La Neuvaine."

News
>
Movie News
August 16, 2005 07:12:37 GMT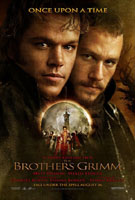 The long 7 years passed by and director Terry Gilliam finally comes up with two new films. The first one to open this week is "," stars and as the German philologists and kings of the fairy tale.

Another one, titled "," is going to be released next month at the Toronto International Film Festival. It tells the story of a little girl who takes refuge from her dope-addicted father in a world of imaginary companions. So, don't worry guys coz there will always something new from Hollywood film industry with a satisfaction guarantee.

News
>
Music News
August 16, 2005 06:45:41 GMT
They're really a perfect partner, completing one another, and there goes the fruit of the partnership, an album. So works for pop queen and her perfect match, producer Stuart Price, whom she works with for her upcoming album, "Confessions On A Dancefloor."

Each of them referring one another as a great partner, as Madonna believes working with the musician has spawned a catchy style she calls "future disco," which is set to rock the club scene when the album hits shelves later this year.

News
>
Movie News
August 16, 2005 06:30:41 GMT
"" is a Warner Bros. Pictures film, which story is based on the adaptation of the Frank Miller graphic novel. It tells the true story of 300 elite Spartan warriors led by their fearless king, Leonidas, who thwart the charge of Xerxes and his massive Persian army at the battle of Thermopylae.

Has signed on to star in "300" is who is about to play the role of Leonidas. As for the Zack Snyder direction, the studio is looking forward to make the film in the style of the graphic novel, which Miller wrote and drew in 1998.

News
>
Music News
August 16, 2005 04:55:15 GMT
Celebrated singer re-teams with Barry Gibb for a collaborative album. Both of them previously have worked together in Streisand's 1980 smash hit album, "Guilty." Even though a track list for this new "Guilty" has not yet been revealed publicly, this piece of work is expected to feature their duets of "Come Tomorrow" and "Above the Law." Recorded at Gibb's studio in Miami and also at Sony Pictures Studio in Culver City, California, the album will come up on September 20 via Columbia.



News
>
Music News
August 16, 2005 04:40:17 GMT
After the complaints of 's "Anywhere But Home" of not carrying a parental warning sticker, a Washington County Circuit Court judge released a statement that every person can receive refunds for the album. The refunds will be given if people who purchased it can show the proof that they bought the album in a Maryland Wal-Mart outlet before January 1, 2005.



News
>
Music News
August 16, 2005 04:20:09 GMT
finally quits his role as a headliner at OzzFest. On Friday, August 12, the frontman stated that this year would be the last time he headlines the festival, either with his band or as a solo performer. "After 10 years, the OzzFest's name and reputation have been established. It's time for me to move on and do other things," he announced. In this announcement, it has been said that OzzFest would return in 2006, but Osbourne himself would limit his performances to only a few selected cities.

The festival will be held on August 15 in Marysville, California, and on August 18 in Phoenix, Arizona. It was co-founded by Ozzy and in 1996 as a one-time, two-day event.

News
>
Music News
August 16, 2005 03:52:01 GMT
has confirmed on Monday that he will carry out a national tour to support his solo album, "Something To Be." The frontman plans to perform a few of the band's tracks besides his solo material during the tour.

The tour will begin on October 5 at Palace Theatre in Albany, New York and will end on December 10 at Masonic Temple Theatre in Detroit.

News
>
Music News
August 16, 2005 03:25:20 GMT
The talented singer and songwriter is about to come up with her new album entitled "Extraordinary Machine" under Epic Records on October 4. This ends the long speculations that the album would never be officially released due to the online leaking of some tracks.

In "Extraordinary Machine," Apple takes collaboration with Mike Elizondo, reworking nine of the album's tracks and adding a brand new one called, "Parting Gift." "Now that my album is finally finished, I am very, very excited to have people hear what we did--I am so proud of it, and all of us who worked on it," she says happily.

News
>
Celebrity Gossip
August 16, 2005 03:04:43 GMT
was established as The Best Actor in A Drama at the 2005 Teen Choice Awards for his role in "." The flick garnered eight awards, including Best Date Movie and Best Drama.

The awards show, which was hosted by and at the Gibson Amphitheatre in Universal City on Sunday, also granted , Gosling's opposite in the winning film, an award for The Best Actress in A Drama. Both of them received another three awards for Best Chemistry, Best Liplock and Best Love Scene.