News
>
Celebrity Gossip
July 27, 2005 09:51:27 GMT
"" star is engaged to her boyfriend of two years, screenwriter David Benioff. Their engagement has been confirmed by Peet's agent, Anne Van Iden.



News
>
Celebrity Gossip
July 27, 2005 09:41:06 GMT
Comic legend has been chosen by the Academy of Television Arts & Sciences' Board of Governors as the recipient of the television academy's prestigious Governors Award in recognition for his more than half-century of work on behalf of Muscular Dystrophy Telethon. The honor will be given to him during the 2005 Primetime Creative Arts Emmy Awards on September 10, which will be televised September 18 on CBS.



News
>
Celebrity Gossip
July 27, 2005 09:24:05 GMT
's affair with his former children's nanny Daisy Wright has drawn fiancee absolutely mad that she no longer want to see him. Maybe feel betrayed, the actress even ends their eight-month engagement. Worst of all, Miller apparently told Law that there's no chance for reconciliation, reports British newspaper The Sun.



News
>
Movie News
July 27, 2005 09:02:52 GMT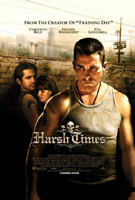 Festival organizers announced Tuesday, "," "Neverwas," "," and "" will all have their world premieres at the Toronto International Film Festival, runs September 8-17. The first film mentioned revolves the story of out-of-work pals whose lives spiral downward during a fun-seeking spree in South Central Los Angeles. The second is a drama about a psychiatrist who takes a job at a mental hospital where his father resides.

The next film, which is "Tideland," revolves the tale of a teen who concocts a vivid fantasy life to cope with her hard upbringing, and the last, "Winter Passing," focuses the story of a woman reunited with her reclusive father. Some other movies announced were "Little Fish," "Sorry, Haters," "L'Enfer," and "Brothers of the Head."

News
>
Celebrity Gossip
July 27, 2005 08:39:23 GMT
The first U.S. edition of the U.K.'s Download Festival, set for October 8 at the Shoreline Amphitheater in Mountain View, Calif, will be headlined by . As for the Download date for the band, it is expected to bring to an end over a year-and-a-half of touring in support of their Island's debut, "Hot Fuss," which has sold 2.2 million copies in the U.S. Also slated to perform, among others , the , , and Mindless Self Indulgence. Tickets will go on sale Sunday.



News
>
Celebrity Gossip
July 27, 2005 08:12:14 GMT
Multitalented is maybe not enough to describe singer , who after experiencing success in music industry is now on track to star in his first feature film. Though the title of the film has not yet mentioned, it reportedly be a romantic drama which specifically written for him.

"I would love to do some film work. I was actually in a theater group when I was a kid, for about three years. However, he insists "I wouldn't want it to interfere with my music. It would always be a secondary thing for me, but I think it would be a natural progression," so said Urban about his new bustle.

News
>
Music News
July 27, 2005 07:51:45 GMT
The MTV Video Music Award nominations for this year have been announced. Among many nominees, rockers leads with eight nods in total, including Video of the Year, Best Group Video, Viewer's Choice for "Boulevard of Broken Dreams," and Best Art Direction for "American Idiot." As for the soloist, and rapper follow with six nods each, whereas gets 5 nods.

In addition, British band also is nominated for Video of the Year for their "Speed of Sound." Further it is reported that Green Day will also perform at the 22nd annual VMAs, host by Sean '' Combs in Miami, Fla., on August 28. Perform along the music group is and , whose "Since U Been Gone" is nominated for Best Female Video and Best Pop Video.

News
>
Music News
July 27, 2005 07:15:09 GMT
As a reflection of their fascination with the scientific theory about the origin of the universe, music group has produced a new album called "A Bigger Bang." This new project will be released in the United States on September 6 via Virgin Records, and a day earlier internationally.

"A Bigger Bang" consists of a lead single, "Streets of Love," and also ' "This Place Is Empty" and "Infamy." Some other tracks include; "Rough Justice," "Back of My Hand," "Laugh, I Nearly Died" and "Oh No, Not You Again."

News
>
Movie News
July 27, 2005 06:53:19 GMT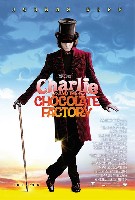 Chocolate tastes good. It's as sweet as Warner Bros. Pictures' "" which remains sweet at the box office for its second consecutive week, taking in $28.3 million. Meanwhile, New Line Cinema's "" also tops the second position at the box office for the second time. After both is "" at No. 3 with $12,7 million.

The Top 10 movies at North American theaters Friday through Sunday in sequence are; "," $12,41 million; "The Bad News Bears," $11,4; "," $8,93; "," $8,02; "," $7,07; "," $4,7; and "," with $4,38.