News
>
Celebrity Gossip
July 01, 2005 06:40:29 GMT
Surprise, surprise?! American Idol runner up has tied the knot June 15 with longtime girlfriend Caroline Fisher in their hometown of Helena, Alabama, in a strictly confidential ceremony attended by both families. Bo's marriage has been confirmed Thursday by Roger Widynowski, publicist for his label, RCA Records. The couple exchanged vows at the New Hope Presbyterian Church and their marriage certificate was granted Thursday in Shelby County, according to a report in People magazine.



News
>
Movie News
July 01, 2005 06:12:26 GMT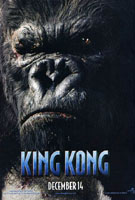 Universal Pictures Vice Chairman Marc Shmuger has on Wednesday confirmed Peter Jackson's mammoth update of "" is slated for a December 14 release. Are you New Yorkers ready to welcome the "King Kong"?

Answering that Shmuger said, "New York is very excited about the opportunity and the city is one of our partners on the film. They are lending extensive resources to really make the return of Kong to New York an official event."

News
>
Movie News
July 01, 2005 05:54:52 GMT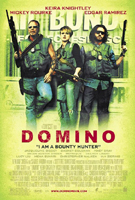 The sudden death of Domino Harvey, the 35-year-old daughter of the late British actor Laurence Harvey who becomes an inspiration for the movie "," has become the main thought for both New Line Cinema and filmmaker Tony Scott to stick with the original August release date for the thriller after initially deciding to postpone the picture. "Domino" actually revolves the story of a model turned bounty hunter, which actually is a reflection of Harvey's life story, in which she gave up her glamorous life as a cat-walker to become a bounty hunter tracking down fugitives for a Los Angeles bail bond agency.



News
>
Music News
July 01, 2005 05:04:39 GMT
People may think he's had all during his career in the music industry, but the multiple Grammy-winner himself doesn't think so. Having all, but blues band. And has yet felt satisfy about that, thus he fronting a blues trio dubbed the John Mayer Trio, consisting of bassist Pino Palladino, who's played with and Jeff Beck; and drummer Steve Jordan.

"This trio tour isn't just an excuse to blow on the guitar. It's an opportunity to present my fans with something live, in the sense of living now--that classic palate," Mayer says in a press release.

News
>
Celebrity Gossip
July 01, 2005 04:50:18 GMT
It does takes time before has the courage to pop the question to her motocross champ boyfriend Carey Hart. Yet, the Grammy-winning star finally voiced it, writing "Will you marry me?" on a board in the pit area, while Hart was participating in the Pro 250 racing finals in Mammoth, California.

To his surprise, Hart asked, "Are you serious?" She was and so he accepted. However, no date has yet been set by the couple.

News
>
Celebrity Gossip
July 01, 2005 04:26:15 GMT
Weeks or maybe months of rumors finally is answered as the representatives for both and confirmed the Hollywood couple marriage to The Associated Press on Thursday. Even more, as for the very first time, their publicists Ken Sunshine and Nicole King also confirmed that Garner is pregnant with her first child, due this fall.

Despite the not given details about the wedding, Us Weekly magazine reported that the couple tied the knot on Wednesday at the Parot Cay resort in the Turks and Caicos Islands, the British colony southeast of the Bahamas. In related news, it is mentioned that Affleck's "Armageddon" co-star has helped a lot to succeed the wedding.

News
>
Movie News
July 01, 2005 03:55:02 GMT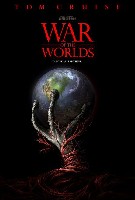 Among many other new release movies, "" is going tough in recent days after its Wednesday release. Approvingly the movie took in $21.3 million during its first day in U.S. and Canadian theaters, while reached an additional $13.3 million for a global opening of $34.6 million. With such attainment, the "War" has becoming the biggest Wednesday debut for a Paramount Pictures movie. So, will the movie tops at the box-office??? We'll see then.



News
>
Music News
July 01, 2005 02:56:15 GMT
may have been sentenced to an alcohol rehab, but to tell you the truth, that won't affect his band to embark on their upcoming tour, set to begin this month at the Gwinnett Arena. On top of that, Nick will keep going on with all the band members, joining them on their tour across North America.

Some confirmed tour dates include; August 2, Toronto, ON - Molson Amphitheatre; September 3, Vancouver, BC - GM Place; 4, Kelowna, BC - Prospera Place; 5, Calgary, AB - Saddledome; 7, Winnipeg, MB - MTS Centre; 10, Kitchener, ON - Kitchener Memorial Auditorium; 11, London, ON - John Labatt Centre; 12, Ottawa, ON - Corel Centre; and September 13, Montreal, QC - Bell Centre.