News
>
Celebrity Gossip
June 13, 2005 04:36:41 GMT
The 79-year-old may feel proud as his name has been used to name a stretch of U.S. 61 in Tennessee. To mark the momentous event, there has been a ceremony held last week at Beale Street nightclub that also bears King's name. It seems that B.B.King really is a legend.



News
>
Celebrity Gossip
June 13, 2005 04:12:07 GMT
What makes a family? Love is maybe the most principal thing that every member of a family should have. Love would probably the one and only that encourage band Twisted Sister to set a benefit show on July 15 at The Electric Factory in Philadelphia, which actually is aimed to raise at least $100,000 for their sound man Charlie Barreca's medical costs.

The 63-year-old Barreca fell ill in January and his liver had been damaged beyond repair by hepatitis C. Now he needs a liver transplant, but has no money for it. Thus, the quintet, who all considers Barreca a member of the group, held the benefit show.

News
>
Music News
June 13, 2005 03:57:16 GMT
American country singer and his wife Elizabeth, who is also his manager, will serve on a newly established New Mexico Music Commission, aimed to promote and showcase the state's music industry. Also appointed to the commission by Gov. Bill Richardson is singer Tony Orlando.



News
>
Celebrity Gossip
June 13, 2005 03:35:33 GMT
Not only is and husband Emilio Estefan a compatible husband and wife, but they are too a good partner in music industry. Approvingly, they have both been awarded the Hollywood Walk of Fame with their stars stand next to one another.

Emilio, who is a Grammy award-winning producer, is credited with creating songs that propelled the careers of many Latin music stars, including his wife, John Secada, .

News
>
Music News
June 13, 2005 03:16:44 GMT
For the very first time in 24 years, the classic lineup of British rock band would play together. This time the consisting of guitarist David Gilmour, drummer Nick Mason, keyboard player Richard Wright and bassist Roger Waters, will be on stage, playing at London's Live 8 charity concert for Africa on July 2.

They are set to perform along with , , and . "Like most people I want to do everything I can to persuade the G-8 leaders to make huge commitments to the relief of poverty and increased aid to the third world," Gilmor said about their teaming up for the concert.

News
>
Movie News
June 13, 2005 02:54:08 GMT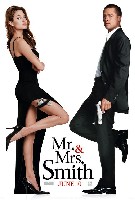 Give applause to both and , whose action has worth their movie "" a $51 million opening weekend, dragged it to top the weekend rankings. The previous weekend's champ, "," slipped to second place with $17.1 million, while "" was third with $14.9 million.

At No. 4 was "" with $13.5 million, whereas "Sharkboy and Lavagirl," whose opening only $12.5 million, coming in at No. 5. At 6th to 10 in a row; "," $9.5 million; "," $5.8 million; "," $5.7 million; "," $2.6 million; and "," $1.9 million.

News
>
Music News
June 13, 2005 02:34:43 GMT
Guys, get ready for the present has prepared for you. The pop diva is going to give her fans, especially those of her UPN reality show, the world premiere of the video for her new single, "Someday (I Will Understand)."

The video is set to be shown during the one-hour series finale of "Britney and Kevin: Chaotic" on Tuesday (8 p.m. ET). In the last titled "Veil of Secrecy," Spears and husband reveal how they kept their wedding day plans in secret, surprising even their family and closest friends last September with the private ceremony in Studio City, Calif.