April 18, 2014 08:10:06 GMT

shows off her weight loss. The comedienne has dropped around 50 pounds after undergoing gastric sleeve operations last year. "Almost 50 lbs off - I can see it now," she captions a before-and-after photo on Twitter that shows her slimmer look.

O'Donnell, 52, suffered heart attack in August 2012 after helping an "enormous" woman get out of a car. "A few hours later my body hurt, I had an ache in my chest both my arms were sore, everything felt bruised," she wrote on her blog back then.

April 18, 2014 07:33:04 GMT
has admitted to writing a list of stars she allegedly slept with. The actress made the revelation when she stopped by "Watch What Happens Live" with Andy Cohen on Thursday, April 17. "You know, I'm going to get serious for a second," Lohan started.

"That was actually my fifth step in AA at Betty Ford. And someone, when I was moving during the OWN show, must have taken a photo of it. And so that's a really personal thing and it's really unfortunate... I talk about it on the last episode on the OWN show, so to be continued," she added.

April 18, 2014 06:42:54 GMT

is not dating despite reports claiming so. A report of the two's alleged romance first emerged in November and on Wednesday, April 16 a source told Page Six that Cruise and the "" star were still together. "It's the buzz on the set of her show," the source said.

A representative for Cruise denied the November and the new report on Wednesday, telling media that there was no truth in the story. Prepon's camp also denied the claim.

April 18, 2014 05:02:52 GMT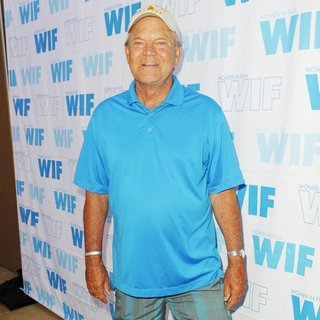 Grammy-winning singer reportedly has been moved to a care facility, three years after he was diagnosed with Alzheimer's disease. A family friend told PEOPLE that the "Rhinestone Cowboy" singer was moved to the facility last week, adding, "I'm not sure what the permanent plan is for him yet. We'll know more next week."

Campbell opened up about the diagnosis in an interview in 2011 when he was planning goodbye concerts for fans. "Glen is still an awesome guitar player and singer. But if he flubs a lyric or gets confused on stage, I wouldn't want people to think, 'What's the matter with him? Is he drunk?' " his wife Kim Woolen said of revealing his condition back then.

April 18, 2014 04:04:13 GMT

Rapper Andre Johnson, who jumped off an apartment building in North Hollywood on early Wednesday, April 16 allegedly to end his life, reportedly is in stable condition. The rapper leapt from a second floor balcony after cutting off his penis. Johnson was taken to Cedars-Sinai Medical Center but TMZ now reports that doctors are unable to reattach the severed part.

Johnson a.k.a. Christ Bearer is a part of hip-hop group Northstar which was discovered by 's frontman . A strong-worded statement posted on the group's page, however, seemingly denied that Johnson was affiliated with Wu-Tang Clan. The post, which later was deleted, read, "Parental Advisory: Don't Believe the HYPE. This Mother F**ker Ain't Got S**t to do with The WUTANG Brand."

April 18, 2014 03:09:58 GMT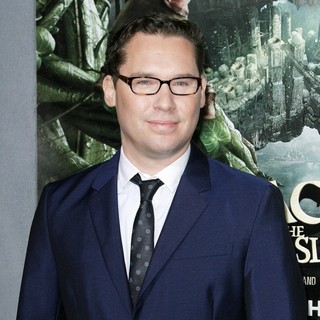 A man who accuses Bryan Singer of sexually abusing him talked about the alleged action in a press conference on Thursday, April 17 in Los Angeles. Accompanied by his lawyer Jeff Herman, the plaintiff Michael F. Egan III told reporters that the sexual abuse started when he was 15 until the age of 17 at a house in Encino, Hawaii and other states.

"I was raped numerous times in that house, by numerous individuals. You were like a piece of meat to these people," Egan said, as quoted by The Hollywood Reporter. Egan alleged that the abuse took place amid "sordid parties" at the Encino mansion called the M & C Estate, whose residents were Marc Collins-Rector and Chad Shackley.

April 18, 2014 01:56:44 GMT

Nobel-winning author Gabriel Garcia Marquez, who is popular for his work "One Hundred Years of Solitude" among others, has passed away. He was 87. Garcia Marquez died at his home in Mexico City on Thursday, April 17. He was released from hospital last week after being treated for pneumonia.

Many people including world leaders took to Twitter to pay tribute after learning of the sad news. "The world has lost one of its greatest visionary writers - and one of my favorites from the time I was young," read a statement from President Barack Obama.

April 17, 2014 09:02:41 GMT
reportedly just had a health scare. According to TMZ, the star of "" recently went to a hospital in Thousand Oaks for some check up. Her estranged husband was also with her for support.

A source additionally told E! News that Jenner went to hospital "for some internal pains she was having." At the hospital, the 58-year-old reality star also "got a scan for precautionary reasons." So far, there is no word from Kris about the hospital visit.

April 17, 2014 08:10:28 GMT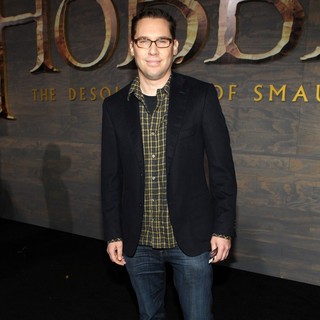 Shortly after news of director Bryan Singer being sued for sexual abuse broke out, his lawyer commented on the issue, saying that the allegations were "completely without merit." The "X Men" director's attorney Martin Singer told The Wrap on Wednesday, April 16 that he only learned about the lawsuit from media.

"We are very confident that Bryan will be vindicated in this absurd and defamatory lawsuit," he told the site. "It is obvious that this case was filed in an attempt to get publicity at the time when Bryan's new movie is about to open in a few weeks." The 48-year-old director's upcoming project "" is set to be released next month.

April 17, 2014 07:50:30 GMT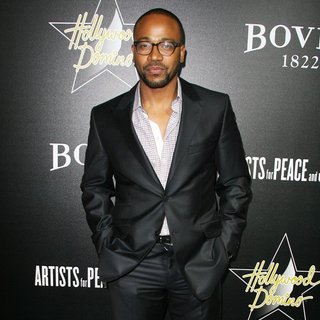 's wife, Tanee McCall or Tuere McCall, filed a restraining order against him. In her legal papers, she claimed that he pulled a knife on her during a heated argument on April 7 at their Chatsworth home, threatening to kill her and end his own life.

According to McCall, her husband was intoxicated. The actor allegedly poured wine on her before grabbing a knife from kitchen and pinning her down while starting to choke her. He reportedly questioned her about men whom he believed she had affairs with.

April 17, 2014 07:26:31 GMT

Porsha Williams has been charged with a simple battery following a brawl with Kenya Moore during the filming of "". Williams turned herself in on Wednesday after she was served with an arrest warrant.

The reality star was booked at Fulton County Jail and was later released after posting a $2000 bail. A mugshot of the reality star shows her wearing a black dress with complete make-up. Her long hair is styled loose.

April 17, 2014 06:29:09 GMT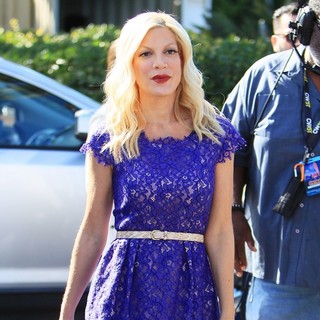 has denied reports that she is underweight. The actress and author addresses reports of the extreme weight loss in a new issue of , saying that reports are "hurtful."

"I'm not under 100 pounds. I didn't collapse. I didn't go to the hospital," Spelling says, as reported by Daily Mail. The 40-year-old star additionally tells the magazine that she wants to be a role model for her children. "I'm raising two girls and I want them to have positive body images," she adds.

April 17, 2014 05:57:26 GMT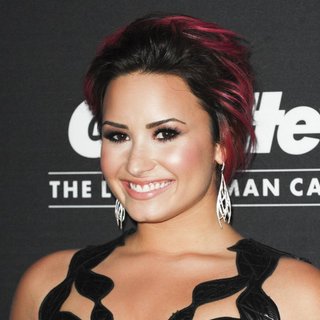 responded to bullying with class. The "Skyscraper" crooner gave the people who called her "Fatty" lots of hearts and smiley emojis on her Twitter page.

"Dear haters, you don't have to like me cause I love you. Everyone's equal, everyone has a soul and everyone deserves to be loved," the 21-year-old beauty tweeted on Tuesday night, April 15. She added a few moments later, "Dear Lovatics, for every hater tweet - don't respond with hate but love and positivity.. Try love instead of combat." She also retweeted a follower's post which said, "You are beautiful".

April 17, 2014 04:53:59 GMT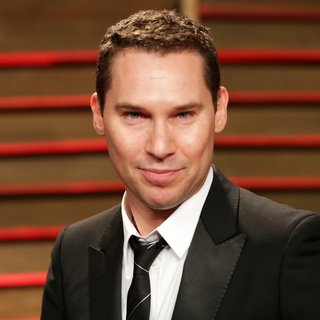 "X Men" director Bryan Singer is being sued after he was accused of sexually abusing an underage boy in 1999. According to the lawsuit filed in federal court in Hawaii on Wednesday, April 16, the plaintiff Michael Egan claimed that the director sexually molested him at a house in Encino when he was 17 years old.

Egan, who was an aspiring actor and model back then, alleged that Singer provided him alcoholic drinks and drugs including cocaine. Singer allegedly also flew him to Hawaii on more than one occasion.

April 17, 2014 03:38:33 GMT

finally meets baseball star George Brett who served as inspiration behind her hit song "Royals". The New Zealand native met the former Kansas City Royals third baseman at her concert in Las Vegas on Tuesday, April 15.

In a photo shared by MLB via its Twitter account, the two stars can be seen standing side by side. Brett is all smiles with a hand perching on her shoulder. "And now you're Royal. @lordemusic meets @Royals icon George Brett," reads a caption for the snap.