October 22, 2014 07:05:21 GMT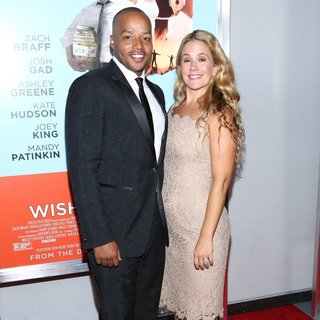 and his wife CaCee Cobb are expecting their second child together. The couple took to Instagram on Tuesday, October 21 to share a photo of their son Rocco, with an animated bow tie, balloons and the words "I'm a big brother!!" written across his tee.

CaCee's best friend, , congratulated the couple on the pregnancy by re-posting Rocco's picture, captioning it, "Roc you will be the best big brother ever! Keep 'em comin' @caceecobb and @donald_aison !! Love y'all."

October 22, 2014 06:31:07 GMT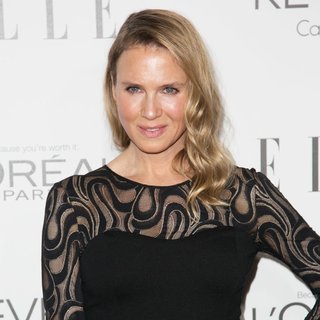 Many people have been talking about following her recent appearance at ELLE's Women in Hollywood Celebration, saying that the "Chicago" actress at the Monday night, October 20 event. Zellweger now has commented on the buzz.

"I'm glad folks think I look different! I'm living a different, happy, more fulfilling life, and I'm thrilled that perhaps it shows," she told on Tuesday. "People don't know me in my 40s," she added. "People don't know me [as] healthy for a while. Perhaps I look different. Who doesn't as they get older?! Ha. But I am different. I'm happy."

October 22, 2014 05:44:07 GMT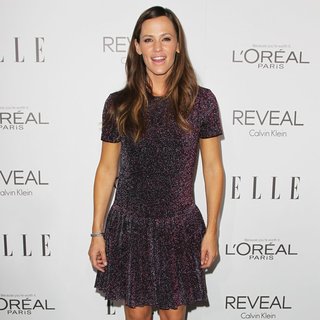 brought the issue of gender equality in Hollywood as she delivered a speech at ELLE's 21st annual Women in Hollywood Celebration on Monday night, October 20. The actress who most recently took part in "" started by thanking ELLE for honoring her at the event before describing different treatments to actors and actresses.

"The fact that there even needs to be a Women in Hollywood event is a little bit sad," she continued, as reported by NY Daily News. "I mean, the 'men in Hollywood' event is every day - it's called Hollywood. Fifty-one percent of the population should not have to have to schedule a special event to celebrate the fact that in an art that tells the story of what it means to be human and alive, we get to play a part."

October 22, 2014 05:04:32 GMT

has fueled dating rumors with after they were spotted at LAX just several feet apart from one another on Monday, October 20. The rumors came after Selena reportedly split from her on-and-off boyfriend, . Selena and Orlando were believed to be heading to the We Day event in Canada.

In some pictures obtained by , Selena could be seen walking arm-in-arm with Justin's friend Alfredo Flores. She looked down and hid her face while Orlando trailed a few feet behind her. The "" actress wore all black outfit and carried a black bag. The star of "", meanwhile, sported a black tee, grey jeans and a large fedora.

October 22, 2014 03:49:54 GMT

opens up about being a fan of the Washington Redskins in the November edition of . The Oscar-winning actor, who graces the front page in a denim shirt and gray pants, sports a huge smile in the photo as he talks about various topics including his family and his rom-com movies in an interview.

When asked about being a fan of the football team, McConaughey replies, "Two things. First: 4 years old, watching Westerns, I always rooted for the Indians. Second, my favorite food was hamburgers. The Redskins had a linebacker named Chris Hanburger."

October 22, 2014 03:48:07 GMT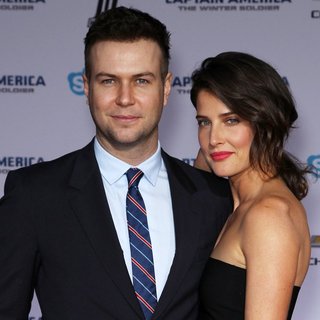 is expecting her second baby with her husband, . A source tells Us Weekly of the couple, "They talked about growing their family once she was done with ['HIMYM'] and moved to New York."

The "" alum and the "" comedian, who tied the knot in Solvang, California in September 2012, welcomed their first child, daughter Shaelyn Cado, in 2009.

October 22, 2014 03:11:00 GMT

Hannibal Buress labeled a rapist during a stand-up routine in Bill's hometown of Philadelphia on Thursday, October 16. In his performance first posted online by Philadelphia Magazine, Hannibal said Bill was a hypocrite for criticizing black people when he had a history of being accused of sexually assaulting multiple women since 1970s.

"Thirteen?" the former "" writer said, referring to the number of women who have accused Bill of sexually abusing them. "It's even worse because Bill Cosby has the f***in' smuggest old black man persona that I hate," he continued, "He gets on TV, 'Pull your pants up black people, I was on TV in the 80s! I can talk down to you because I had a successful sitcom!' Yeah, but you rape women, Bill Cosby, so turn the crazy down a couple notches."

October 22, 2014 02:44:32 GMT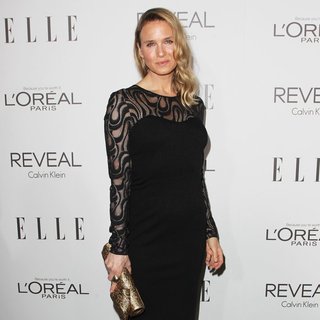 looked different as she walked the red carpet at a recent event. The "Chicago" actress was unrecognizable as she posed for cameras with her music producer boyfriend Doyle Bramhall II at ELLE's Annual Women in Hollywood Celebration on Monday night, October 20. Wearing a chic black dress, the "Bridget Jones' Diary" actress matched the outfit with a pair of golden pumps.

Zellweger's new look sparked speculations of plastic surgery among fans on social media. An unnamed source who also attended the event told NY Daily News that many people "almost didn't recognize her."

October 22, 2014 02:08:50 GMT

Kesha, formerly known as , once admitted in a 2011 deposition which was unsealed on Tuesday, October 21 that Dr. Luke never "roofied" her or forced himself on her. A lawyer for Dr. Luke, whose real name is Lukasz Gottwald, successfully asked a New York state judge to unseal the deposition to be used in the current case.

According to New York Daily News, the deposition stemmed from a $14 million lawsuit brought by Kesha's former New York-based management company DAS Communications against her and Dr. Luke. The company said Kesha broke her contract when she left them in 2008 and that Dr. Luke "induced, intimidated and convinced" the singer to cut ties with them.

October 22, 2014 01:42:09 GMT

Anna Wintour has penned an essay to remember fashion designer Oscar de la Renta who passed away on Monday, October 20 at the age of 82. In the piece published on Tuesday morning, the Vogue editor-in-chief shares moments she had with him including their meeting during a dinner last summer and his last days.

"He told me he felt he had had the most amazing life and he was not afraid," Wintour . "This strength must have been with him in the hospital last week when he made the decision to turn off treatment; it was not the quality of life he wanted... His last words to me were I love you, and I said I love you back."

October 21, 2014 23:09:31 GMT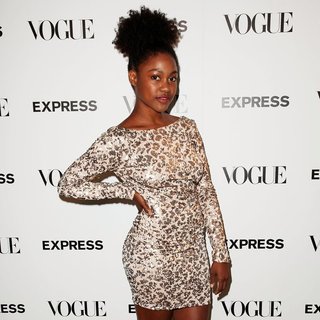 Daniele Watts said she did nothing wrong when she was arrested for alleged indecent exposure in Los Angeles last month, but police disagreed. The "" actress and her beau are now charged with lewd conduct due to the incident.

Watts previously insisted she and her beau Brian James Lucas just showed affection "fully clothed, in a public place." The couple accused the cops of being racist and claimed that she was mistaken for prostitute due to her skin color.

October 21, 2014 22:29:45 GMT

"19 Kids & Counting" star Jill Duggar reveals the gender of her baby after having an ultrasound on Saturday, October 18. The TLC reality star and her husband Derick Dillard are expecting a son in spring 2015. "I was really excited," Derick, 25, gushes to PEOPLE. "As a new dad, to have a firstborn son to be our first child and be the leader of his siblings, it is very special."

The couple was accompanied by Jill's siblings Joy, 16, James, 13 and Jenny, 7, for the doctor appointment. "Oh yes, there was some screaming in the room," the 23-year-old mom-to-be remembers. "I thought all along we were having a girl. Everyone made their guesses." She adds, "My mom and dad both thought it was going to be a boy and my grandma did, too. They are all really excited."

October 21, 2014 08:59:05 GMT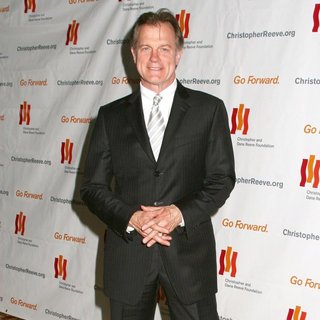 A woman who becomes victim of molestation involving actor Stephen Collins reportedly does not want to sue him. According to a new report by TMZ, the woman who is now in her 50s does not intend to sue him civilly although she fell victim to the molestation in the 70s.

The woman reportedly says that she is not after the "7th Heaven" actor's money. The victim, whose report in 2012 prompted an investigation by the NYPD, only wants to encourage other people especially those who allegedly were molested by Collins recently to come out so that he could be prosecuted.

October 21, 2014 08:49:42 GMT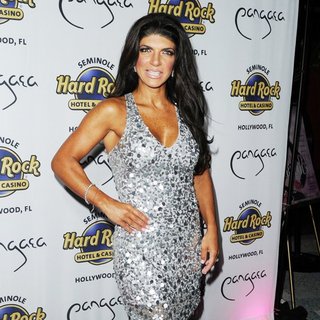 has been dropped by her legal crisis manager Wendy Feldman, who has worked with her through her recent legal troubles, E! Online reports. The move came after Teresa filed a request to a judge to serve her prison sentence at Danbury Federal Prison, which is the inspiration for the Netflix series "".

Wendy said in a statement, "Sadly, my time with Teresa and has come to an end. My client relationships are very important to me, however today's filing regarding Teresa's Bureau of Prisons designation request was not done with my knowledge or input. I am not the consultant referred to in filing. This is clearly not the first time my advice has not been followed, but this is the time where the stakes are the highest."

October 21, 2014 08:21:23 GMT
shares his side of story about 's drunken action prior to his arrest at Broadway show "Cabaret" recently. Cumming, whose butt was slapped by the former "" star, recalled the incident when he stopped by "" on Monday night, October 20.

"I think he was really messed up, obviously... He was just wasted. He was just wasted from the second he walked in," he told the show's host . "So there was an atmosphere in the [theater]. When I went down to go on stage and start the show, everyone was freaking out because there was someone who seemed to be a crazy person shouting and stuff."