April 15, 2014 02:46:48 GMT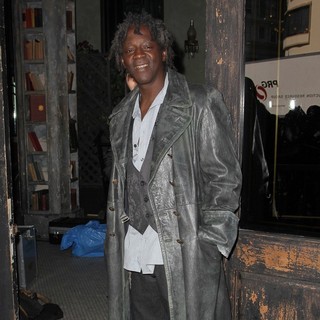 has been sentenced to probation in an assault case which stemmed from an altercation with his girlfriend's son in 2012. Flav pleaded guilty to misdemeanor domestic violence charges at Clark County District Court in Las Vegas on Monday, April 14.

He struck a plea deal with prosecutors so that he could avoid being tried in felony charges. Flav then was sentenced to a year of probation and 12 domestic counseling sessions with his longtime girlfriend's teenage son. Another hearing has been scheduled for August 18.

April 15, 2014 01:57:04 GMT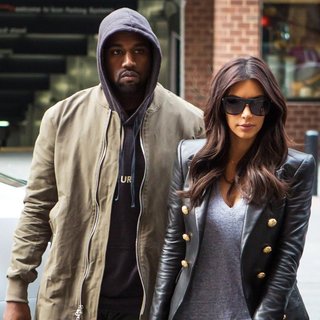 and were seen in Paris again over the weekend, possibly to prepare for their upcoming wedding. The "" star jetted to the City of Light on Saturday, April 12 to meet her fiance. The next day, the pair spent their time going shopping and visiting a venue which could be the perfect place for their nuptials.

According to E! News, Kardashian went to Chateau de Versailles construit a Louveciennes on Sunday. She took a tour around the building and spent 1 hour talking to staff members. "Kim was so happy and enjoyed looking at all the beautiful details. She asked a few questions and seemed excited to be there. She shook hands with everyone and then left with a chauffeur," an eyewitness said.

April 15, 2014 00:17:11 GMT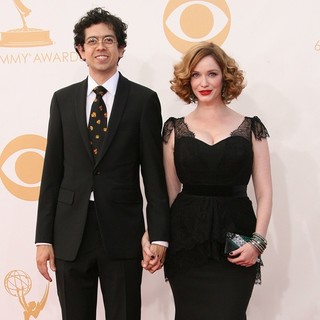 There's a reason why is not buying baby cribs anytime soon. The "" actress has revealed no intention to have kids with husband Geoffrey Arend, saying she's content with having a puppy to take care of.

"We've decided that we are not really interested in having children," she said in an interview with Health magazine's May issue. "It seems like it's expected that you'd want to have kids." She continued, "It's just very normal for people to say, 'Well, when you guys have kids…' And then when I say, 'Actually I don't think we're going to do that,' people will say, 'Oh, you say that now…'."

April 15, 2014 00:01:56 GMT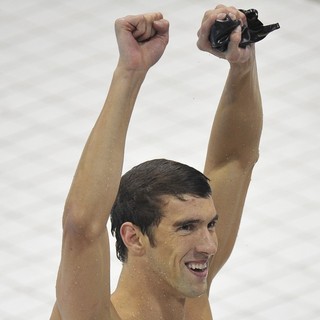 is back on competitive swim for fun. The 22-time Olympic medalist is coming out of retirement and may participate in the 2016 Olympics in Rio de Janeiro.

Phelps' coach told the Associated Press that the 28-year-old would compete for the first time since 2012 games in London at the Arena Grand Prix in Mesa, Arizona on April 24 to 26. "I think he's just going to test the waters a little bit and see how it goes," Bowman said by phone from Baltimore on Monday, April 14. "I wouldn't say it's a full-fledged comeback."

April 14, 2014 23:44:16 GMT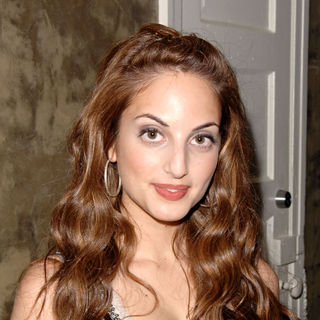 Alexa Ray Joel speaks out after collapsing onstage during a Saturday, April 12 concert in New York City. The daughter of reveals that she has vasovagal syncope, which commonly causes fainting.

Joel was rushed from Cafe Carlyle to the emergency room at New York Presbyterian. Earlier that day, she told her audience that she was not feeling well, having neck and back pain, but wanted the show to go on. Vasovagal syncope is usually harmless and requires no treatment.

April 14, 2014 13:58:13 GMT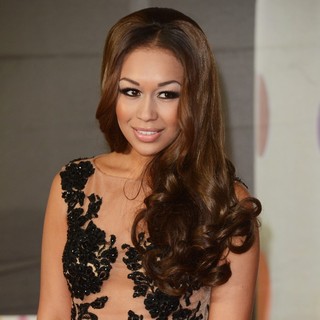 has announced on Twitter that she is pregnant with her third child. "Yes I am having a new lovely baby. Children are such a blessing and I'm grateful to God for my new little gift xx," she tweeted on Sunday, April 13.

After her announcement, she posted a photo of a sonogram alongside a poem by an unknown author. Titled "I Am Not Alone", the poem said, "I look forward to your birth, when I can kiss your skin, but for now I will just smile - As I feel you play within." The 27-year-old singer seems to be early in her pregnancy because she was not showing yet when playing in Berlin on Monday, April 7.

April 14, 2014 13:28:16 GMT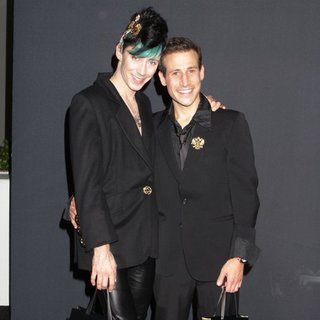 's explosive divorce from lawyer Victor Voronov is reportedly off. The couple, who got nasty on their accusations of each other, has decided to reconcile with terms applied.

Weir, an Olympic figure skater, filed divorce papers without Voronov's knowledge in March. They had been married for two years at that time. Weir cited domestic violence with him telling the press that Voronov had bitten him several times during arguments. Voronov later also claimed that Weir physically abused him.

April 14, 2014 08:41:29 GMT

has given her new pet Moonie to a family friend. The former Disney star talked about her decision to give the dog to someone in a Twitter post over the weekend, saying that she was not ready to have a new dog after her beloved pet Floyd died earlier this month.

"Moonie, thank you for giving me so much love, comfort, & peace. It's just to soon for me right now #missingmoonie," she wrote on Sunday. When asked about the animal's whereabouts, Cyrus replied, "My friends mom who has a tiny pup [for] him [to] play with."

April 14, 2014 07:54:10 GMT

and apparently are not in good terms. According to U.K.'s Mirror, the two stars are having a row after they met at the 2014 Coachella Music Fest over the weekend after Paris accused Kelly of ignoring her.

The pair's apparent feud started when Kelly was hanging out with some friends in one of the Palm Springs event's informal VIP areas. The hotel heiress then approached them and tried to join. Paris, however, allegedly stopped in her track, glared at the "" star and left, accusing the daughter of and of being a "b***h."

April 14, 2014 06:55:13 GMT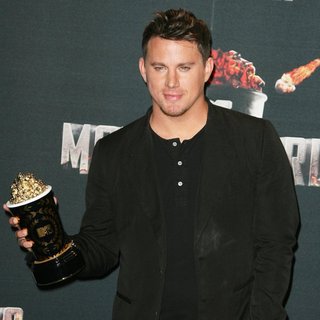 Awards shows usually cut acceptance speeches which are deemed too long with some music, but the 2014 MTV Movie Awards has taken different approach. The event used a censored photo of the show's host with no pants on to warn the stars or performers on stage to finish their speeches or performances and apparently was the only star who was flashed by the at the Sunday, April 13 event.

The "" star was presented with the Trailblazer Award from at the ceremony which took place at the Nokia Theatre in Los Angeles. The father of one looked a bit emotional when he was onstage to receive the award which is handed to stars who have a diverse portfolio of work and great reputation in the public eye.

April 14, 2014 05:00:17 GMT

A pair of earrings which was worn by was sold at $185,000 in a recent auction. According to a statement released by Julien's Auctions on Sunday, April 13, Monroe wore the piece when she attended the premiere of Burt Lancaster's "The Rose Tattoo" in 1955 with Marlon Brando and other public appearances.

The jewelry was sold in a two-day auction of Hollywood memorabilia which took place on Friday and Saturday, April 11 and 12 in Beverly Hills. As reported by The Associated Press, the auction house said that the buyer was a foreigner, but they did not reveal more details. The price included a 20 percent commission for the auction house.

April 14, 2014 03:53:03 GMT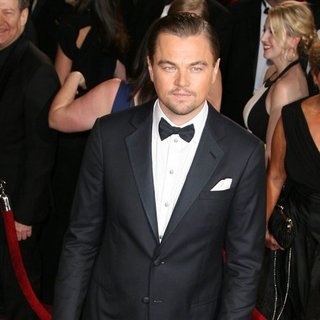 apparently had fun when he recently went to the 2014 Coachella Music Festival in Indio, Calif. The star of "", who showed off some dancing skill in the movie, gave his best moves when he hit the festival on Saturday, April 12.

A fan secretly took a video of a man who looks like the four-time Oscar nominee dancing among the crowd. In the beginning of the 13-second clip, the man can be seen shaking his body to the upbeat music. The video then sees the man doing some kicks with a friend.

April 14, 2014 02:50:46 GMT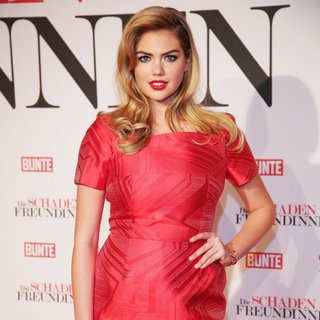 wishes for smaller breasts. The Sports Illustrated model opened up about her assets in an interview with U.K.'s The Sun on Sunday, April 13. "I wish I had smaller boobs every day of my life as I love to wear spaghetti tops braless or go for the smallest bikini designs," she said, as reported by Daily Mail.

"Every single day, I'm like, 'Oh, man, it would be so much easier,' especially if people didn't constantly bring them up. If I could just take them off like they were clip-ons," she continued. Upton then added, "I know I say I wish I had smaller boobs - and that's true because at least twice a day I wish that. But the grass is always greener, as they say!"

April 14, 2014 01:57:37 GMT

Red carpet is rolled out in front of Nokia Theater in Los Angeles to welcome guests of the 23rd annual MTV Movie Awards. Among those already making appearance at the event was "" star , who took a pose with director .

The 22-year-old, who is nominated for Best Kiss with her "" co-star , looked edgy in an olive green Balmain two-piece, featuring a ruched bodice and pleated skirt, paired with black sandals. She and her "" co-star are tapped as presenters at the awards show.

April 14, 2014 00:45:29 GMT

' is officially married despite saying last year that he'd never be. The 34-year-old singer tied the knot to actress and fitness guru Lauren Kitt on Saturday, April 12 at the Bacara Resort and Spa in Santa Barbara.

The ceremony took place over the sunset on an altar overlooking the ocean. The couple exchanged handwritten vows underneath an arch made of white roses and hydrangeas. "Lauren reached out and put her hand on his chest," a source told Us Weekly of the emotional affair. And when they exchanged rings, "Lauren held Nick's hand and dried tears from her eyes."