July 28, 2014 02:35:23 GMT

got married to her longtime lover, Stephen Kay, in New York City on July 26. The couple, who met on the set of "", celebrated their wedding with a New Orleans-themed reception.

In a picture taken by Dave Robbins Photography, the couple walks together with a New Orleans-style band following them behind. In the picture, Piper wears a unique silver gown and a light yellow veil, while Stephen wears loose blue suit and a grey fedora hat. The picture was allegedly taken when they were heading to a nearby reception after the newlyweds said "I do."

July 26, 2014 14:55:44 GMT

talked about past fling in a new interview with the Daily Beast. The 67-year-old Oscar winner opened up that she once slept with after they met on the set of 1983's film "The Hunger". She said, "Yeah. He's worth idolizing. He's extraordinary. That was a really interesting period."

"I wasn't supposed to have kids, and I'm the oldest of nine and had mothered all of them, so I wasn't ever in a mode to where I was looking to settle down and raise a family, so that definitely changes the gene pool you're dipping into," she said. "But Bowie's just a really interesting person, and so bright. He's a talent, and a painter, and… he's great."

July 26, 2014 06:42:15 GMT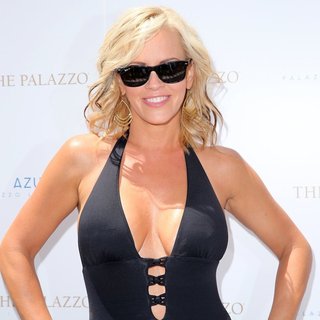 revealed that she almost got in trouble because her 12-year-old son, Evan, called police when she was texting while driving. Jenny also shared another story about her son who almost got her into legal trouble.

Jenny said of her "rule follower" son on her new Sirius XM radio show, "We're driving in the car and of course I text and drive. He called the police on me and said, 'My mom is texting and driving right now.' True story." The 41-year-old TV host added that she grabbed her son's phone and threw it out of the car to avoid a possible police involvement.

July 26, 2014 06:14:05 GMT

was denied entry to the U.S. on Thursday, July 24, due to visa problems. The British actor was stopped by American border guards while returning to the U.S. for Comic-Con after attending a premiere of his new movie "" in Toronto, Canada.

"He's stuck in Toronto with visa problems," a source told Page Six. Radcliffe was in the process of upgrading his current P-2 visa to an O-1 visa. P-2 visa is designed for foreign actors as well as entertainers and gives the performers residency right for the time they're working on a project but cannot exceed a year. O-1 visa is for someone "who possesses extraordinary ability in the sciences, arts, education, business and athletics" and allows the holders to stay for three years in the States.

July 26, 2014 06:01:24 GMT

has been experimenting with her hair and now she has debuted a new chic look. The "Neon Lights" singer excitedly shared a photo of her shorter do on Twitter on Friday, July 25. In the photo, the former judge on "" can be seen sitting on a hair salon chair as a staffer works on her hair.

"Just went shorter!!!! Only the best from @RiawnaCapri at @NineZeroOne," she captioned the snap, adding some colorful emoticons to the post. She then shared another photo which gave a glimpse at her hair from one side.

July 26, 2014 05:23:34 GMT

Michelle Obama and her two daughters, Malia and Sasha, were spotted attending and 's "On the Run" concert in Chicago on July 24. A female fan, who also attended the concert, posted a picture of her along with the first lady and her two daughters on Instagram on Thursday.

The female fan with the name _yeseniaherrera captioned the picture with, "The #FirstLady was right behind me... #NoBiggie #MichelleObama #fun #selfie #redlips #Yesy #Chicago #OnTheRunTour #Beyonce & #JayZ #epic #concert." In the picture, Michelle wears a simple black dress while her daughters wear casual outfits.

July 26, 2014 05:12:32 GMT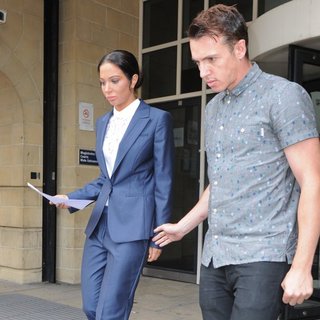 plans to appeal after she was found guilty of assaulting a celebrity blogger at V Festival last year. The former judge on "" then was ordered to pay 3,000 pound sterling which included 200 pound sterling of fine, 100 pound sterling compensation, 20 pound sterling victim surcharge and 2,700 pound sterling prosecution cost.

"I am quite sure to the requisite standard of proof, based on my analysis of the evidence that I have heard, that Ms Contostavlos did strike Mr Morgan in the face during an argument and that that blow caused minor bruising and swelling," District Judge Angus Hamilton said. Tulisa's assistant Gareth Varey was cleared of threatening behavior during a court meeting on Friday, July 25.

July 26, 2014 04:28:21 GMT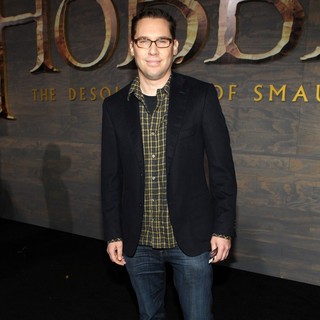 Bryan Singer has been dismissed from a federal sex abuse case filed by an anonymous British actor which was referred to as "John Doe 117". Martin Singer, Bryan's lawyer, told The Hollywood Reporter, "We are pleased the case was dismissed."

However, Gary Goddard, who was also accused of the same case along with the "" director, has not been dismissed from the lawsuit. Meanwhile, the plaintiff's attorney has not made any comments about the dismissal of Bryan's lawsuit yet.

July 26, 2014 04:17:19 GMT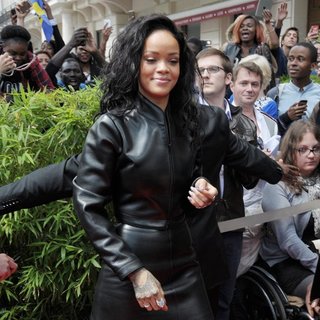 A homeless man has been arrested for sending creepy letters to 's home. According to NY Daily News, a 53-year-old man named Kevin McGlynn was arrested on Thursday at 6 P.M. after he was caught on camera leaving threatening notes at the singer's SoHo apartment three times.

He went to Rihanna's pad on July 8 at 6:30 A.M. and around midnight and on July 11 at noon. According to his criminal complaints, McGlynn allegedly "repeatedly called her a b***h" and threatened to "bum [rush] in her apartment." Following the incident, the "Diamonds" singer "fear for her physical safety."

July 26, 2014 03:51:28 GMT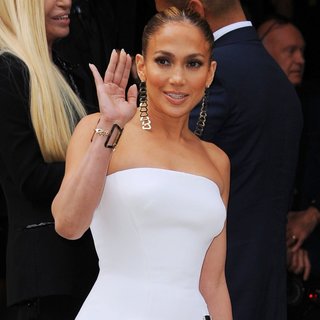 celebrated her 45th birthday with a party, that allegedly costed $100K, at Nammos restaurant in Southampton on July 24. The bash was enlivened with an almost life-sized cake of J.Lo's likeness perched atop a lion.

The party was attended by 100 guests, including celebrities like , , , , , , Andy Cohen, and . According to Us Weekly, Maksim, who was previously rumored to have romantic relationship with J.Lo, showed up late after rehearsals for his upcoming event at Sway.

July 26, 2014 03:09:04 GMT

Bel Kaufman, a former school teacher who is popular for writing "Up the Down Staircase", has passed away. Her daughter Thea Goldstine confirmed the sad news to New York Times, saying that her mother died at her home in Manhattan on Friday, July 25. She was 103.

Kaufman was born in Germany on May 10, 1911 and she moved to N.Y. at the age of 12. She went to Hunter College and later received master's degree in English from Columbia University.

July 26, 2014 02:49:05 GMT

slammed for posting "Pray for Gaza" message on Instagram. In an interview with a TMZ paparazzo at the Los Angeles International Airport on Thursday, July 24, the comedian went on an epic rant against Israel critics when the reporter mentioned the conflict.

"Selena Gomez, oh, yeah, that college grad," Rivers sneered when the reporter asked her opinion about celebrities who expressed their solidarity with the Palestinians. She continued, "Oh, well, if Selena said that...Yeah, let's see if she can spell Palestinian."

July 26, 2014 02:13:17 GMT

Jean Kasem, the widow of the late radio icon Casey Kasem, reportedly has been dropped by her legal team. According to TMZ, lawyers at Haney & Young have asked the court to relieve them from their duties as her legal counsels.

The report further suggests that the firm and Jean went separate ways because she was difficult to work with. She reportedly refuses to communicate by phone and rarely check her e-mails. In addition to the said actions, Jean reportedly owes them $500,000. According to the report, if she doesn't pay up, the money will come from Casey's estate.

July 25, 2014 22:53:06 GMT
"" star tried to kill herself once. The Tony-winning actress revealed the suicidal chapter in her life during an interview for "Popcorn with Peter Travers". "When I was [in college] at Julliard, I had a suicide attempt," she said. "I tried to slit my wrist."

"When someone is suicidal, one of the first things you have to do is to protect them from themselves," she added. "They had a mental health facilitator there, a therapist there, and they checked me into a mental health hospital where I was for a month and got me the help I needed."

July 25, 2014 22:17:40 GMT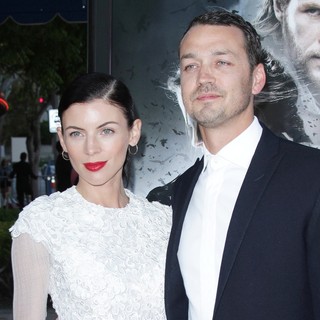 Liberty Ross and Rupert Sanders are officially divorced. The estranged couple finalized their divorce exactly two years after he was caught on camera cozying up to his "" actress .

According to TMZ, Ross walks away with the family house in Hollywood and two additional homes in London. She gets $25,000 in monthly spousal support, $14,000 in monthly child support, and 15 percent of Sanders' movie profits except for "Snow White" where she actually had a minor role as the biological mother of Stewart's Snow White. She also receives half of their bank account and retirement fund.