July 24, 2014 06:49:19 GMT

showed off his ability to French-braid like a pro in the middle of an interview with Entertainment Tonight. "You're a leading man now, a superhero, a great dad, all these manly things," the reporter described before adding, "but apparently you're pretty good at French braiding."

The reporter then showed a photo the actor posted on Instagram in April capturing a beautifully done French braid on ' hair. Pratt captioned the photo with, "This is a weird thing to brag about but I did that glorious french braid. #Baller #man #ManBraid #RealMenBraid #isItBrade? #SpellingQuestion #StillBallerTho #WhyIsItFrench??? #ICallItAFreedomBraid #GoUsa."

July 24, 2014 06:48:35 GMT

announced on her social media accounts on July 23 that she would release her own lingerie line named The Intimate Collection. She posted on Twitter a picture of her along with the caption, "Coming very soon... The Intimate Collection, by yours truly. Just a peek at what's to come. xo."

In the not-so-subtle picture, the "Perfume" singer oozes her sexiness by wearing a black bra and black high-waist panties while sitting on a white bed. Her blonde hair falls loose around her shoulder. Britney completes her looks with a gold necklace.

July 24, 2014 06:23:00 GMT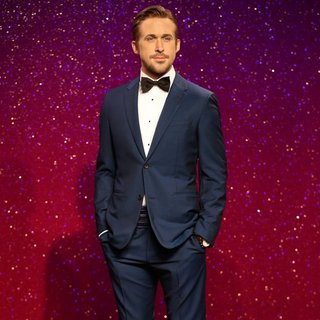 Madame Tussauds London unveiled their real-size replica of on Wednesday, July 23. The waxwork, which looks equally handsome with the real person, is dressed in a navy blue suit, sports a black bow tie and shiny black shoes. The museum says fans can visit the statue until the end of the summer when it will be moved to Madame Tussauds in Orlando, Florida.

The unveiling took place only two weeks after the emergence of a report suggesting that the star of "" and his girlfriend are expecting their first child. The actor has not been seen around, but his girlfriend and co-star in "" was most recently in a parking lot in Los Angeles earlier this month.

July 24, 2014 04:49:13 GMT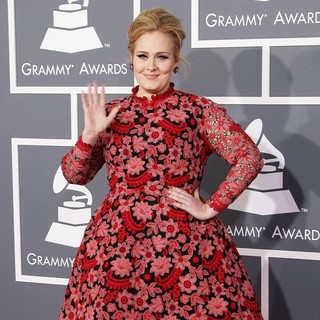 won a five-figure sum in a privacy case over paparazzi photos of her 1-year-old son, Angelo Adkins. Adele previously filed a lawsuit against photo agency Corbis Images U.K. Limited over pictures of Angelo's "milestone moments."

The agency previously made Angelo's private pictures, which were taken in June and November 2013, available for publication in English press. They have now agreed to pay damages and legal costs, promising that they would not use the photos again.

July 24, 2014 04:17:24 GMT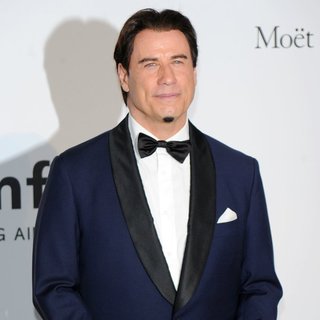 A judge in California decided on Tuesday, July 22 that a pilot named Douglas Gotterba could continue his case against . The judge decided that Gotterba, who previously worked in Travolta's aircraft company Alto from 1981 to 1987, won the right to argue in his lawsuit that he had no confidentiality agreement with the company despite their claim stating otherwise.

The legal drama started in 2012 after Gotterba told The National Enquirer that he planned to write a tell-all book about "his personal and intimate relationship" with the actor. The "Pulp Fiction" actor's attorney Martin Singer tried to block the move, saying that Gotterba had signed a confidentiality agreement. Gotterba, however, claimed that the document was not authentic. Gotterba then sued Travolta and Alto, seeking judicial declaration to see which agreement was valid and whether the confidentiality was enforceable.

July 24, 2014 03:42:43 GMT

lost her beloved grandfather who died on July 22 after battling with cancer. The 21-year-old singer took to Twitter to pay tribute to her "favorite person" and share her grief to her more than 16 million followers.

"I lost you to the summer wind," Ariana tweeted along with a broken heart emoji, "thank you for your continuous love & light over the past few weeks... we did lose my favorite person to ever exist yesterday, my grandpa."

July 24, 2014 03:16:34 GMT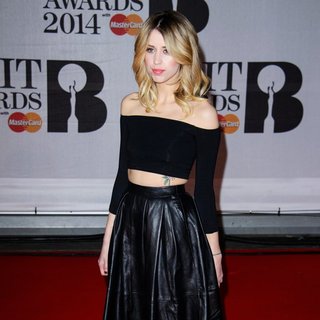 , who was found dead in her house in Kent, England on April 7, is confirmed to have died of heroin overdose after a months-long inquest. According to AP, a pathologist revealed that Peaches' blood contained a high level of heroin as well as traces of codeine, methadone and morphine. Puncture marks were found on her arms and legs.

Coroner Roger Hatch said on July 23, "It's said that the death of Peaches Geldof-Cohen is history repeating itself, but this not entirely so. By November last year she had ceased to take heroin as a result of the considerable treatment and counseling that she had received. This was a significant achievement for her, but for reasons we will never know prior to her death she returned to taking heroin."

July 24, 2014 03:00:47 GMT

has shared exciting news about her 13-month-old daughter's new achievement. In an Instagram post shared on Wednesday, July 23, the reality star revealed that North West recently completed a one-week swimming lesson and took her first step.

She also shared a sweet photo of her cradling her daughter. In the photo which was taken by Nori's father , Nori can be seen being wrapped in a big yellow towel. Wearing an olive tank top, Kardashian planted a big kiss on her daughter's face.

July 24, 2014 02:02:21 GMT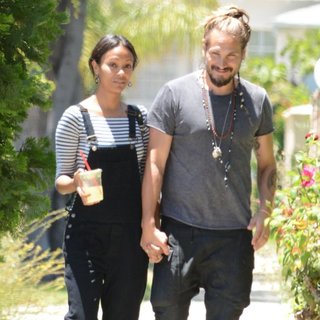 and her husband Marco Perego are expecting their first child together, multiple sources report. The Hollywood Reporter reported on Wednesday, July 23 that the actress' publicist confirmed the pregnancy news, but the article is no longer available.

A source, meanwhile, told that the baby news was true, saying, "Zoe is about three months pregnant. But she will only announce the news when she's ready." Another source additionally shared that the "" actress and her husband were excited to be parents. "Zoe has always wanted a big family and Marco's on board, too!" the source claimed.

July 23, 2014 22:12:02 GMT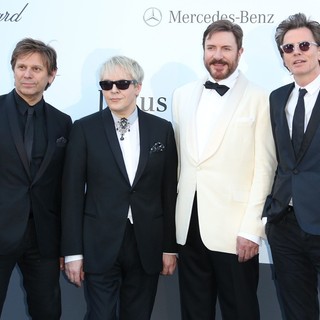 has filed a lawsuit in Cook County Circuit Court this week against Worldwide Fan Clubs, Inc. The English rock band accuses the company which runs their fan club of breaching contract and failing to pay them promised revenue.

According to the Chicago Sun-Times, the group signed a deal with the defendant in 2010 to give it the rights to manage their official fan club. The agreement was the band would get 75% of the profits from the merchandise sales and memberships.

July 23, 2014 21:42:09 GMT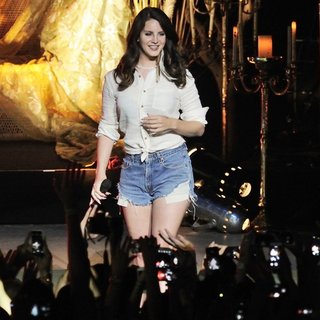 makes a confession in her cover story for 's 2014 August-September issue. The 29-year-old singer/songwriter whose real name is Elizabeth Woolridge Grant admits there is an element of truth in her new song "F**king My Way Up to the Top".

"It's commentary, like, 'I know what you think of me,' and I'm alluding to that," she said. Without giving any names, she added, "You know, I have slept with a lot of guys in the industry, but none of them helped me get my record deals. Which is annoying."

July 23, 2014 21:21:17 GMT

is married. In a surprising twist, the actress who ended her engagement to earlier this year tied the knot with actor Ryan Dorsey in Cabo San Lucas, Mexico on July 19. Us Weekly learns that it was her original wedding date to her former fiance.

"July 19th is also Ryan's birthday, making this an even more joyous occasion," an insider dished on. "Naya didn't tell most of her friends that she was marrying Ryan Dorsey, let alone that she was dating him! The whole thing is a complete surprise."

July 23, 2014 10:07:49 GMT

allegedly did not want to disappoint , who stars along with him in upcoming movie "". The 28-year-old actor is afraid to embarrass Brad, as both of them will promote their upcoming movie internationally.

According to TMZ, the "" actor was taking his alcohol treatment program seriously. His desire not to embarrass Brad also became a motivation for him to fight his alcoholism.

July 23, 2014 09:57:34 GMT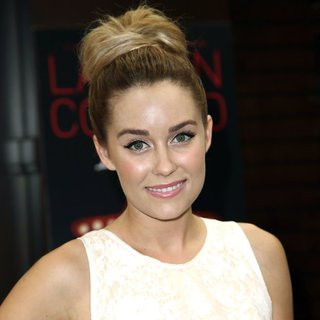 slammed Allure Magazine for describing her as "basic." Lauren posted a picture from the publication on July 21, captioning the picture with, "I definitely just got called a basic b***h! Haha! Sausage curls!? Really @Allure_magazine?"

In the picture of the publication, Allure identifies four different types of women, including Lauren, in a page titled "Beauty & the Beat" with theme "Typecasting." According to the page, Lauren is called "basic" while is called "Bohemian Hippie" and fashion blogger Leandra Medine is called "Street Stylist." The other woman in the picture is unidentified because the picture is blurred.

July 23, 2014 09:28:18 GMT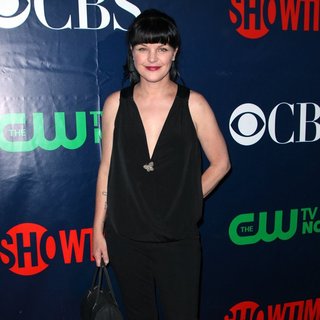 Actress , who plays forensic scientist Abby Sciuto on "", recently received treatment in a hospital due to a severe allergic reaction to hair dye. The actress, who is naturally blond, shared a photo of her wearing a hospital gown on Friday, July 18. In the photo, Perrette appears to be having swollen face.

In her next tweet, Perrette explained that she had been suffering from an allergic reaction to hair dye for a year and the symptoms got worse every time. "[I] was in ER. Just got home from hospital. My head swelled like a melon," she said of the health scare. Perrette additionally warned her fans to recognize the symptoms, especially if they dyed their hair black. "It can be fatal. People have died. For real," she continued.