September 18, 2014 22:04:22 GMT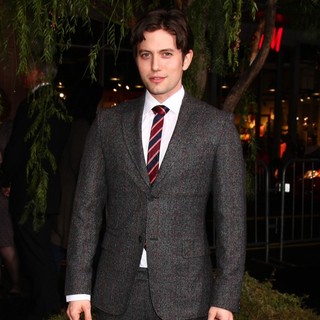 A JetBlue flight where and his family was among the passengers made an emergency landing in Long Beach, California on Thursday, September 18. The "" actor detailed the incident on his social media and was grateful that he, his wife, and their 2-year-old son were safe.

The plane carried 142 passengers and five crew members. It was forced to land back in Long Beach, California half an hour after take-off after losing one of its engines during mid-flight to Austin, Texas. There was no serious injury, but at least one person was hospitalized after complaining of shortness of breath.

September 18, 2014 21:26:53 GMT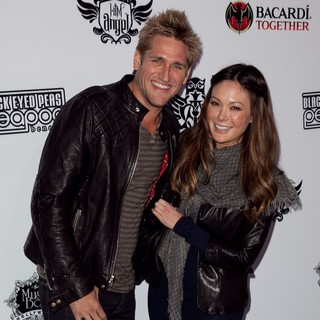 The new addition to and Curtis Stone's growing family has arrived. The actress gave birth to a baby boy in Los Angeles on Tuesday, September 16. It's the second child for the former "Lipstick Jungle" star and the celebrity chef.

The couple names their baby No. 2 Emerson Spencer. The bundle of joy weighed in at 7 lbs, 11 oz. "Both Lindsay and Emerson are doing well," a representative for the celebrity couple says in a statement. "Curtis is officially the happiest man in the world!"

September 18, 2014 09:09:38 GMT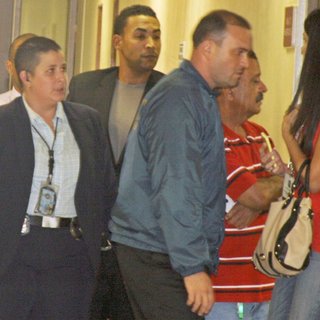 has been arrested on suspicion of domestic violence. Authorities said the Puerto Rican star was detained at his home in Vega Alta, Puerto Rico on Wednesday, September 17 after he allegedly threatened his 26-year-old girlfriend.

Lieutenant Aimee Alvarado claimed the investigation was ongoing and police were following up on previous domestic violence reports. Aimee claimed Don's girlfriend was cooperating during the investigation.

September 18, 2014 09:08:14 GMT

Grand Ole Opry star George Hamilton IV, who is dubbed International Ambassador of Country Music due to his popularity, has passed away. He died on Wednesday, September 17 at a hospital in Nashville at the age of 77 after he suffered from a heart attack on Saturday.

Hamilton was born on July 19, 1937 in Winston Salem, North Carolina. In 1956, he got popular for his song "A Rose and a Baby Ruth", a track written by John D. Loudermilk which landed at No. 6 on the Hot 100 chart. Some of his popular songs include "If You Don't Know" and "Why Don't They Understand" which was released in 1958 and placed tenth on Billboard pop chart.

September 18, 2014 08:12:29 GMT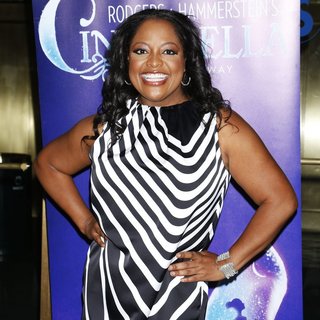 talked about her custody battle with her former husband, Lamar Sally, in an interview with on "The Wendy Williams Show" on Wednesday, September 17. Sherri said, "We can't say anything about that. I have a lot of lawyers and I'm in court right now and it's very public and it's very painful."

Sherri told the audience that she couldn't talk about her surrogate situation. "You know for me, I'm not Tori and Dean," the "" actress said, "I don't get paid to talk about my life, so when people Tweet me I always say, 'Go to Wendy, she knows what's going on. You can ask Wendy about my life.' "

September 18, 2014 08:08:21 GMT

Negative headlines keep coming from players at the NFL. Following domestic violence cases involving some players, another footballer Jonathan Dwyer of the Arizona Cardinals has been deactivated by the team after he was arrested on the charges of aggravated assault on Wednesday, September 17.

"We became aware of these allegations this afternoon when notified by Phoenix police and are cooperating fully," the team said in a statement. "Given the serious nature of the allegations we have taken the immediate step to deactivate Jonathan from all team activities."

September 18, 2014 07:22:47 GMT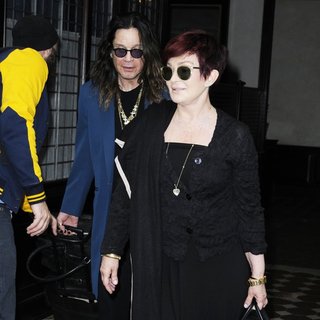 revealed on "" on Wednesday, September 17 that she once slit her wrist to prove her love for his now-husband, . Sharon said that the story was only known by Ozzy and she never told their three children.

"I've never discussed it out of embarrassment of how stupid I was at the time to do such a thing to myself," she shared, "I was 27, I was just going out with Ozzy at the time... and when we first got together, we would drink a lot together."

September 18, 2014 06:27:14 GMT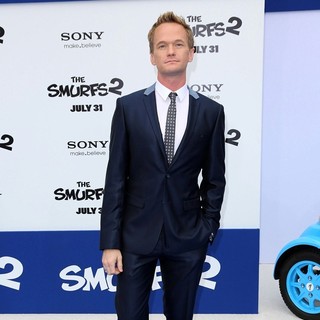 has shared some stories from his recent wedding to David Burtka, saying that he got "choked up" during the intimate ceremony in front of their closest friends. The Tonny-winning actor revealed the details during his appearance on "" on Wednesday, September 17.

"We've been together over 10 years and I think when our kids got to the age they were having reasonable conversations, when they are asking lots of why questions, to have a clear-cut explanation of who their daddy is. I think it's great [to say], 'He's my husband,' " the "" star said of the wedding which took place in a castle in Italy earlier this month.

September 18, 2014 05:47:25 GMT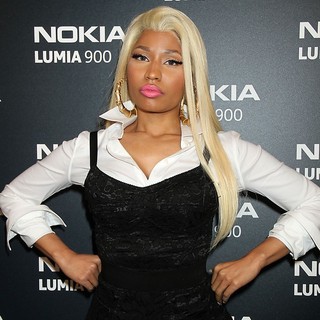 has won a lawsuit brought by his former stylist, Terrence Davidson, TMZ reports. The stylist previously filed a $30 million lawsuit against Nicki, claiming she stole his wig designs and cheated him out of millions of dollars.

Judge sided with Nicki, noting that there's nothing special about colored wigs and everyone has the right to create them. The judge also said that any business deal Terrence had made with the "Super Bass" rapper was not clearly established.

September 18, 2014 04:36:16 GMT

has admitted to counting cards in casino. Earlier this year, the "" star was reported to have been kicked out of a casino in Las Vegas for counting cards. In a new interview with magazine to promote his new film "" alongside director David Fincher, the actor opens up about the report.

"That is a true story," Affleck tells the magazine. "I mean, that took place. I took some time to learn the game and became a decent blackjack player. And once I became decent, the casinos asked me not to play blackjack. I mean, the fact that being good at the game is against the rules at the casinos should tell you something about casinos."

September 18, 2014 04:13:23 GMT
's son, Jaycee Chan, was arrested on suspicion of allowing other people to abuse drugs, Chinese prosecutors said on Wednesday, September 18. If Jaycee is found guilty, he can be sentenced to three years in jail.

Dongcheng District prosecutor's office announced on their official Sina Weibo microblog that they had approved Jaycee's arrest following a request from police one week earlier. The news was relayed by China Central Television and The People's Daily.

September 18, 2014 03:34:44 GMT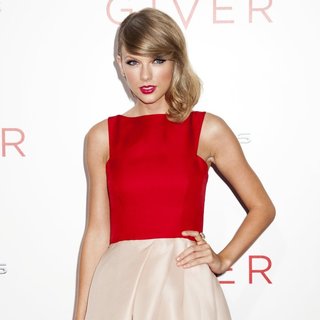 is named best-dressed star of 2014 by . In a list which was released by the magazine on Wednesday, September 17, Swift is placed first among other stylish stars such as , and .

Swift has been rocking stylish look on the red carpet this year. She sported a sequinned Gucci Premiere design at the Grammys and looks cool in daily outfits. "She's got great style. I need to take some notes from her!" the "Shake It Off" singer's best friend told the magazine.

September 18, 2014 03:10:15 GMT

Amal Alamuddin's "old fashioned" parents are reportedly paying most of the costs for her upcoming nuptials to in Venice, Italy. A source reveals in 's latest issue, "Crazy enough, her family is paying for most of it!"

The source adds that the future spouses are currently "putting the final touches" on their upcoming wedding which is said to be held on September 27. "It's all very classy," the source says, adding that Amal's sister Tala will be her maid of honor while George's friend, Rande Gerber, will be his best man.

September 18, 2014 02:30:25 GMT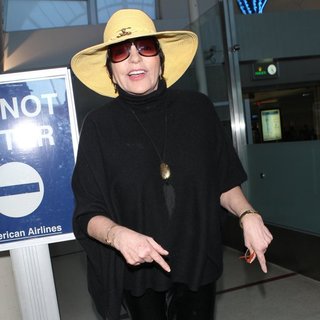 is sending some love to her fans as she recovers from a back surgery. The actress/singer reportedly underwent the surgery last week and she is currently resting at a California hospital. In a statement to The Associated Press on Wednesday, September 17, the "Cabaret" star said, "I am overwhelmed with the amount of love and caring that has been sent my way from all over the world."

Earlier this month, Minnelli told Page Six's Cindy Adams that she could not make it to ' funeral because of her back injury. "I couldn't go to Joan Rivers' funeral, which I desperately wanted to because I loved her - but I couldn't go because I can't walk. I'm in bed. Going in for surgery," she was quoted as saying.

September 18, 2014 02:06:13 GMT

' personal doctor, who reportedly in the procedure room before performing biopsy on the late comedian, is identified as New York physician Gwen Korovin, TMZ reports. According to the site, Gwen was not authorized to practice medicine at Yorkville Endoscopy.

Gwen is the Broadway best known ear, nose and throat doctor whose patients include , , , and . In some photos on her Facebook page, Gwen's office has pictures of her celebrity patients lining the walls.