September 27, 2014 06:16:57 GMT

and are among famous faces who took seats at the front row at Christian Dior presentation on Friday, September 26 as a part of Paris Fashion Week Womenswear Spring/Summer 2015. In addition to the two stars, the runway event was attended by "" star , and "" star Li Bingbing.

Fanning looked pretty in a black sheer dress at the event. She completed her look with a minimum make up and styled her hair loose. The "" star also had a pair of matching heels and a clutch. Cotillard, meanwhile, looked chic in a simple black dress which features a structured collar. She paired her dress with a pair of ankle-high blue boots.

September 27, 2014 05:47:21 GMT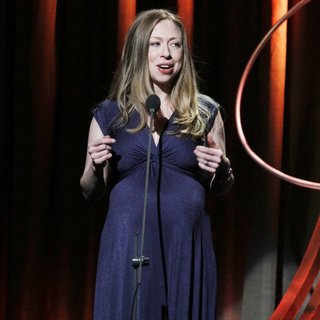 Chelsea Clinton has welcomed her first child, a baby girl, with her husband, Marc Mezvinsky. The only child of Bill Clinton and Hillary Clinton took to Twitter just past midnight on Saturday, September 27 to share the happy news.

She tweeted, "Marc and I are full of love, awe and gratitude as we celebrate the birth of our daughter, Charlotte Clinton Mezvinsky." Both Bill and Hillary retweeted their daughter's happy announcement.

September 27, 2014 05:43:25 GMT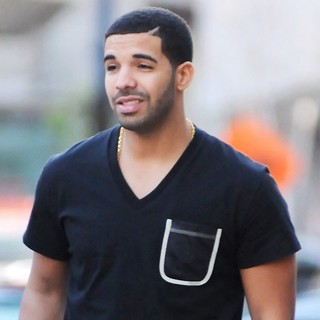 is either a religious person or a trend follower. The Canadian rapper has got people talking with one of his new tattoos inked on his forearms, which is the popular praying hands emoji along with the number 6.

The number 6 could be a homage to his upcoming new album titled "". Meanwhile, people have been debating if the emoji symbol is high five or praying hands. He reportedly addressed it in a comment on Instagram, "It will be a debate until the end of time... high five or praying hands... life is what you make of it haaa," but it has been deleted.

September 27, 2014 04:59:47 GMT
addressed rumors, which said he was dating , in an interview with on "On Air with Ryan Seacrest" on Friday, September 26. Big said, "I'm like a big fan, I know where I'm at. I'm at 'On Air with Ryan Seacrest'. [But] I like to keep my personal life personal. You know what I'm saying?"

The 26-year-old rapper then praised Ariana, "But I am going to tell you this: That Ariana is very, very special. She's very special to me. Everything she has going on is good with her, everything I have going on is good with me, everything between me and her is good, and I'm just going to leave it at that."

September 27, 2014 04:48:04 GMT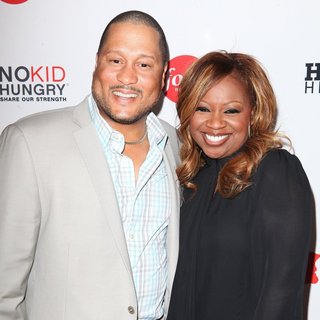 Another celebrity couple is breaking up. Pat and Gina Neely of Food Network's "Down Home with the Neelys" have decided to go separate ways after 20 years of marriage. Gina has filed for divorce, citing "irreconcilable differences" as the reason of separation.

"Today we announce that we are ending our marriage of 20 years for irreconcilable differences," the pair announced the divorce in a statement on Friday, September 26. "This was a tough decision, but we believe it is the best decision for us. As parents of two beautiful adult daughters that we love dearly, we will continue to be involved in each other's lives as parents and friends."

September 27, 2014 04:04:17 GMT

and apparently did not really have a good time at the Paris fashion week. After Kardashian was tackled by a red carpet prankster on Thursday, September 25, the "" star and her rapper husband were booed by some men at Lanvin fashion show later that day after showing up when the show had started.

In , the "College Dropout" rapper can be seen defending himself and his wife, saying that the designer wanted to talk to them backstage. "Alber asked to see us, don't boo us, don't boo us. We're not late, we're not late," he said before going to his seat.

September 27, 2014 04:00:44 GMT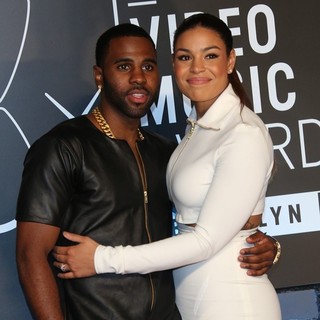 has broken her silence on her split from . The "" winner took to Twitter on Friday, September 26 to share an inspirational message which read, "Don't cry because it's over, smile because it happened."

Jason, meanwhile, wanted to make everything about the break-up clear by revealing more details to ABC News. "Though I think it is a private matter and intended to keep my break-up Jordin personal, due to bogus and irresponsible lies being reported by insensitive media outlets it became necessary for me to comment," he said.

September 27, 2014 03:06:13 GMT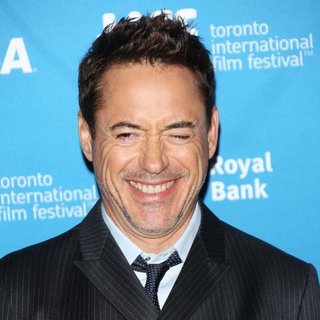 has penned a heartfelt tribute to his mother Elsie who passed away on Monday, September 22. The actor, who is gearing up for the promotional activities for his new movie "", took to Facebook on Friday, September 26 to share a touching post detailing his mother's life story, including her struggles as an actress and battle with alcohol.

The "" actor started the post by talking about Elsie's family and her engagement to his father, filmmaker Robert Downey Sr., at a Yankees/Orioles game. "By the mid '70s, the downside of drug culture caught up with many artists. She was an alcoholic. As the marriage suffered, she continued to work, but not for long. A recurring role on 'Mary Hartman, Mary Hartman' ('76-'77) was her last paying job...not that she cared, she'd have done it for free."

September 27, 2014 03:03:26 GMT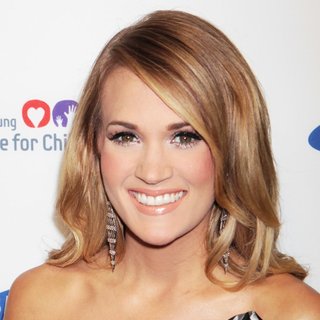 opened up about her pregnancy during her appearance on "" on Friday, September 26. Carrie said, "It's still kinda weird, to be honest. Sometimes I'll be with my husband, and it's like, 'I'm gonna be a mom. You're gonna be a dad. Is this real life?' "

Carrie, who announced her pregnancy on September 1, then added, "But we're really excited." When asked what kind of mother she wanted to be for her child, 's wife replied, "I have a wonderful mother. If I can be even a little bit like that, I think we'll be good."

September 27, 2014 02:19:10 GMT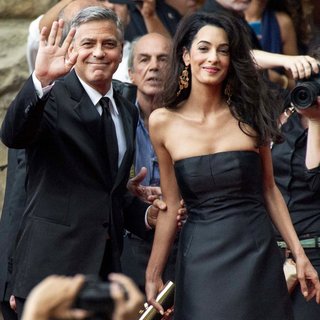 and Amal Alamuddin looked happy as they were joined by family and friends for a rehearsal dinner at Belmond Hotel Cipriani in Venice, Italy on Friday, September 26. After the dinner, George and Amal enjoyed separate his-and-hers parties on separate gondolas.

In some pictures obtained by , Amal can be seen wearing a silky red waterfall dress paired with black heels and black clutch. The British human rights lawyer wore a matching red lipstick and her hair was styled into voluminous side parting. George, meanwhile, sported a navy suit paired with an unbuttoned white shirt.

September 27, 2014 02:06:57 GMT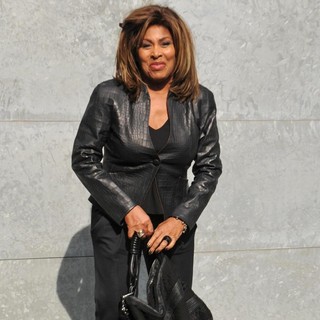 An exhibition featuring 's memorabilia opened on Friday, September 26 at an old school where she went to as a child. An opening ceremony for the Tina Turner Museum at Flagg Grove School, located in the West Tennessee Delta Heritage Center in Brownsville, was attended by 100 people including some fans from Europe, The Associated Press reports.

Turner, however, could not make it to the ceremony. The singer, who now lives in Switzerland, said that she could not endure traveling in long distance and sent a video message instead. After thanking people who contributed to the project, she said, "My spirit is with you. Have a wonderful day. Ciao." , , of rock band , ' Mike Love and The Oak Ridge Boys also recorded videos to commemorate the event.

September 26, 2014 22:45:55 GMT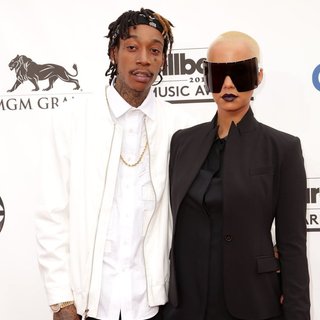 has filed paperwork in response to 's divorce filing. The rapper whose real name is Cameron Jibril Thomaz cites irreconcilable differences as the reason of their split, mirroring what his estranged wife said in her own divorce papers.

Khalifa, however, disagrees with Rose's desire for full physical custody of their 1-year-old son Sebastian Taylor Thomaz. The lyricist counters the model's request by asking the court to grant him joint custody and visitation rights of the little boy.

September 26, 2014 22:22:26 GMT
is set to walk down the aisle for the third time. The former Miss America, 51, is engaged to boyfriend Jim Skrip. She flashed her new ring and announced the happy news during a taping of "The Queen Latifah Show" Friday, September 26 which will air next Tuesday.

"Vanessa, I have been trying to have a conversation ladies and gents, but I'm blinded by the light coming from that bling ring on your finger," joked during a segment with Williams and her "Trip Bountiful" co-stars and Cicely Tyson. "Is there something that we need to know around here?"

September 26, 2014 22:04:00 GMT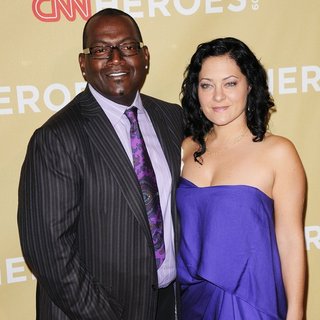 and his wife Erika are divorcing after nearly 19 years of marriage, TMZ reports. The former ballet dancer filed paperwork Friday, September 26 in Los Angeles, citing irreconcilable differences. She is asking to restore her name to Erika Riker.

Erika listed September 11 as the date of their separation. They have two children together, daughter Zoe, 19, and son Jordan, 17. She is seeking a full physical custody and joint legal custody of their youngest child. She is also asking for spousal support and payment of legal fees.

September 26, 2014 21:43:14 GMT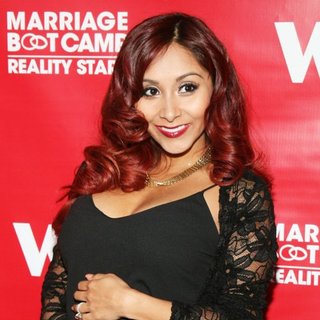 has welcomed a new addition to her growing family. It's confirmed that she gave birth to a baby girl named Giovanna on Friday, September 26. It was her second child with fiance Jionni LaValle.

The bundle of joy joins big brother Lorenzo who was born in August 2012, several months after Snooki's engagement to her beau. The baby also joins Snooki's goddaughter Meilani Alexandra Mathews, the daughter of best friend .