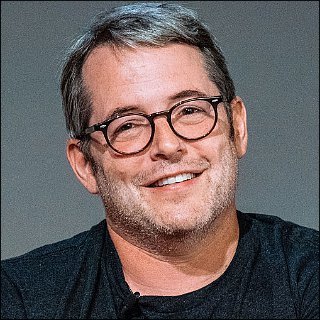 Profile
---
Famous as :
Actor

Birth Date :
March 21, 1962

Birth Place :
New York, New York, USA

Claim to fame :
As Ferris Bueller in "Ferris Bueller's Day Off" (1986)


Likes watching sports, playing table tennis, and bowling.
Is a big supporter of baseball team New York Mets.
His movie, "The Producers (2005)", had the same U.S release date that was December 16, 2005 with Sarah Jessica Parker's "The Family Stone" (2005).
Received $100,000 a week for his performance in the stage production of "The Producers" held from December 2003 to April 2004.
Took triple jobs as director, co-producer, and actor in "Infinity" (1996) of which script was written by his own mother, Patricia.
Struck dead a mother and daughter in a car crash happened in 1985 while broke his leg in the accident. He later was cleared of all charges but was obliged to pay a sum of money for fine.
Refused to play Alex P. Keaton in "Family Ties" (1982) while he in fact was the first choice to portray the role.
Performed the song "I Can Only Give You Love" for wife Sarah Jessica Parker at her 40th birthday.
Named his son with Sarah Jessica Parker after his late father and British author Wilkie Collins.
Has owned Vespa scooters and an old-fashioned bike with a straw basket from Amsterdam.
Considers Central Park softball field as his favorite place in New York City.
Once underwent gym training under the instruction of Radu who has been dubbed the Toughest Trainer in Town by New York Magazine.
Has an allergic reaction to horses.
Is the close friend of Megan Mullaly.
His favorite movie is "Modern Times."
Was trained on Reiki, a Japanese alternative healing treatment, under a famous Reiki master in Brooklyn for many years.
Got introduced to Sarah Jessica Parker by her brother, Timothy Britten Parker.
His favorite Actors include Dustin Hoffman, Robert De Niro, and Bill Murray.
Was born on the same day as Rosie O'Donnell and University of Nevada Wolf Pack's quarterback Jeff Rowe were.
Is of Polish and Irish descent.