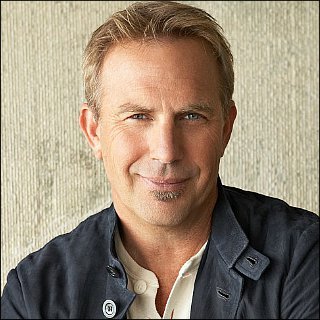 Profile
---
Famous as :
Actor, director

Birth Name :
Kevin Michael Costner

Birth Date :
January 18, 1955

Birth Place :
Lynwood, California, USA

Claim to fame :
As Jake in "Silverado" (1985)


Biography
---
by AceShowbiz.com
---
two following years for he was gloriously presented numerous prestigious film honors, notably seven Academy Awards which included the title of Best Director and Best Picture in 1991. Moved on to his next projects, "Robin Hood: Prince of Thieves" (1991) and "The Bodyguard" (1992), Kevin wonderfully solidified his existence in Hollywood either as respected actor or producer when both movies scored above $120 million domestically. Intended to repeat his success on "Dances with Wolves," he boldly spent around 175 million U.S. dollar to make the science-fiction epic of "Waterworld" (1995) yet the result sadly did not come as expected.

Only managed to acquire profit about $89 million, far below what its predecessor had achieved, "Waterworld" therefore was considered by many as a major disappointment in the box-office. Although Kevin later bounced back with "Tin Cup" (1996) which led him to earn a nomination at the 1997 Golden Globe Awards, he really faced a gloomy period throughout the years 1997-2002 as most of his films were unable to obtain satisfying yield either critically or commercially. Among of these were "The Postman" (1997), "For Love of The Game" (1999), "3000 Miles to Graceland" (2001), and "Dragonfly" (2002), the former even cost him a loss of approximately 60 million U.S. dollar.

Trying to bring the light back to his dim star, Kevin subsequently poured his energy also skills to make another western flick entitled "Open Range" (2003) and this effort was quite a success when it gained moderate result during its run in domestic theaters. Next billed to appear in "The Upside of Anger" (2005), "Rumor Has It" (2005), "The Tortilla Curtain" (2006), and "The Guardian" (2006), he, after all, has accomplished in maintaining his career for over two decades. Concerning his love life, Kevin first married to his college sweetheart, Cindy Silva, in 1978 and later happily welcomed their children, Annie in 1985, Lily in 1987, and Joe in 1988. As the knot was broken in 1994, he then was spotted dating Bridget Rooney who gave him a son named Liam by 1996, but eventually gave his heart to Christine Baumgartner and married her on September 25, 2004. The pair welcomed their first child together, a boy named Cayden Wyatt Costner, on May 6, 2007.


Biography was written and copyrighted © by AceShowbiz.com.