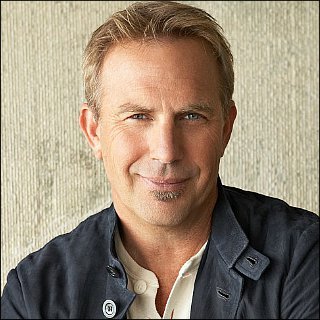 Profile
---
Famous as :
Actor, director

Birth Name :
Kevin Michael Costner

Birth Date :
January 18, 1955

Birth Place :
Lynwood, California, USA

Claim to fame :
As Jake in "Silverado" (1985)


Had his divorce from wife Cindy Silva listed as the No. 5 Most Expensive Celebrity Divorce according to Forbes.com, with an estimated $80 million settlement (April 2007).
Was, on September 6th, 2006, honored with hand and footprint ceremony at Grauman's Chinese Theatre.
Has joined other stars to play at the celebrity golf tournament Pebble Beach, California, annually starting from the year 1996.
Ranked #87th in Empire Magazine's list of 100 Sexiest Stars in Film History in 1995.
Was nominated for both Golden and Silver Berlin Bear at the 1991 Berlin International Film Festival for his work in "Dances with Wolves" (1990). He took home the latter one in the Outstanding Single Achievement category.
Has been in two films about John F. Kennedy which were "JFK" (1991) and "Thirteen Days" (2000), but neither of them cast him to be the former U.S. president.
Spent his honeymoon with Christine Baumgartner at a golf tournament in Scotland.
Placed a lawsuit against Ascendant Pictures in late 2005 for breaking their oral agreement to pay him $8 million to star in the cancelled film production of "Taming Ben Taylor."
Received the Career Achievement in the Art of Cinema Award at the 2004 Palm Springs International Film Festival.
Gave up the role of Bill in "Kill Bill" (2003) to direct "Open Range" (2003).
Opened Tatanka Interpretive, a site about Lakota Sioux tribe, in Deadwood, South Dakota by the year 2003.
Was the one who announced the selected players for Major League Baseball's All Century Team at the All Star game at Fenway Park in Boston by the year 1999.
Was chosen the Most Erotic Male by the readers of Amica, a German Magazine, in May 1998.
Has collected six Razzie Awards up to the year 1998.
Gained the 27th position in the list of The Top 100 Movie Stars of All Time compiled by Empire Magazine in October 1997.
Was involved in the story development of "Air Force One" (1997), but turned down the role of U.S. President in the picture.
Brought home 2 People's Choice Awards for the categories of Favorite Motion Picture Actor and Favorite Dramatic Motion Picture Actor in 1993.
Obtained three nominations at BAFTA Awards by 1992 in the categories of Best Actor, Best Direction, and Best Film through his work in "Dances with Wolves" (1990).
Got the roles intended to be played by Harrison Ford in "JFK" (1991) and "Dragonfly" (2002) after the actor turned them down.
Acquired Bronze Wrangler for the category of Theatrical Motion Picture (director and actor) at Western Heritage Awards in 1991 through "Dances with Wolves" (1990).
Earned an honor from Directors Guild of America for Outstanding Directorial Achievement in Motion Pictures through "Dances with Wolves" (1990) in 1991.
Received the title of Motion Picture Producer of the Year at PGA Golden Laurel Awards in 1991 for "Dances with Wolves" (1990).
Was the nominee of Best Actor in a Leading Role category at the 1991 Academy Awards for his role in "Dances with Wolves" (1990).
Refused to portray Jack Ryan in "The Hunt for Red October" (1990) as did Harrison Ford.
Was given a tract of land by Sioux nation after making "Dances with Wolves" (1990) and then built a golf course on it.
Was one of the People Magazine's 50 Most Beautiful People in the World for two consecutive years that were in 1990 and 1991.
Was labeled Man of the Year by Hasty Pudding Theatricals in 1990.
Was mentioned as Best Director by National Board of Review in 1990 also at the 1991 Golden Globe Awards for his direction in "Dances with Wolves" (1990).
His first effort of directing, "Dance with Wolves" (1990), had collected seven awards nominations for Best Foreign Film category at various international events and won six of them.
Established TIG Productions together with director Jim Wilson in 1988.
Received NATO/ShoWest's Star of Tomorrow Award in 1987.
Was included in the list of Twelve Promising New Actors of 1986 in John Willis' Screen World, Volume 38 by 1986.
Refused to star in "Platoon" (1986) because he considered that it had a negative look on American soldiers in Vietnam and didn't want to insult his brother, a Vietnam veteran.
Gave up his lead part in "WarGames" (1983) to star in "The Big Chill" (1983) in which his scene was later removed.
His middle brother died at birth in 1953.
Has been involved in more baseball themed pictures than any other actors.
Is one of the six movie stars along with Warren Beatty, Clint Eastwood, Mel Gibson, Richard Attenborough, and Robert Redford to win the Oscar for Best Director although they are mainly known as actors.
Had worked as an employee fishing boats and a truck driver before his acting career took off.
Likes watching western movie.
His favorite directors include Frank Capra, George Stevens, John Sturges, Martin Scorsese, Francis Ford Coppola, and Steven Spielberg.
His favorite films are "Giant" (1956), "The Bridge on the River Kwai" (1957), "The Magnificent Seven" (1960), and "The Great Escape" (1963).
Joined Sylvester Stallone, Prince, Roberto Benigni, William Shatner, and Tom Green to be the actors who directed themselves in performances that would "win" them a Razzie Award for Worst Actor.
Has a ranch of 165 acre outside Aspen.
His second marriage ceremony was attended by 500 guests which also included Oprah Winfrey, Bruce Willis, Tim Allen, Don Johnson, Jack Nicholson, Michael Douglas and his wife, Catherine Zeta-Jones.
Shares the ownership of Deadwood's Midnight Star Casino which displays some of his movie memorabilia.
Had been the member of Delta Chi Fraternity along with G.D. Spradlin, Alan Heitz, and Ashton Kutcher.
Is a big supporter of U.K. Arsenal Football Club and once booked a private helicopter to attend the team's match in 2003.
Once took a job as a skipper on Jungle Cruise at Disneyland in Anaheim, California while his former wife, Cindy Silva, played Snow White.