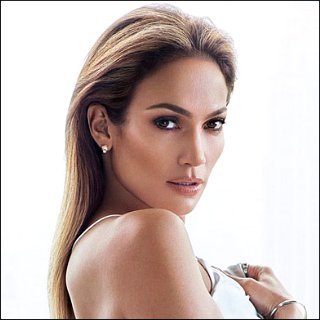 Profile
---
Famous as :
Actress, designer, singer

Birth Name :
Jennifer Lynn Lopez

Birth Date :
July 24, 1969

Birth Place :
The Bronx, New York, USA

Claim to fame :
As Selena Quintanilla Perez in "Selena" (1997)


Introduced her newborn twins, Max and Emme, to the world on the cover of April 2008 issue of People Magazine.
Owns a clothing line called J.Lo By Jennifer Lopez. Her line is the most successful clothing line of artists' on the industry market.
Is able to speak both English and Spanish.
She and husband Marc Anthony were portrayed as Jasmine and Aladdin in part two of a dream scene entitled "Where a Whole New World Awaits" in the "Disney Dream Portrait Series" ads, shot by photographer Annie Leibovitz, unveiled on January 24, 2008.
Earned the No. 1 position in In Touch Magazine countdown of top 10 "Best Bottoms In Hollywood" in August 2007.
Ranked 5th in a list for the Best Dressed Ladies of 2007 compiled by InStyle Magazine.
Named her new perfume "Deseo," the Spanish for "Desire," due out February 2008.
Being paid 1 million pound sterling by a Russian billionaire to perform for 40 minutes in a private concert in 2007.
Has been named The Icon at Life & Style magazine's 2nd Stylemaker's Awards, held Sept 14, 2006 in Los Angeles.
Is on the cover of People En Espanol's annual "50 Most Beautiful" issue, on newsstands May 1, 2006.
Included in People magazine's list of The Best Dressed Stars of 2007, named the Glamour Girl.
Was awarded nearly $545,000 in a breaching-of-contract lawsuit she filed against first husband Ojani Noa, seeking to prevent him from publishing a tell all book in which he claimed she had several affairs while they were still married (August 2007).
In November 2003 she launched a new clothing line called "Sweetface," which caused many protests from animal activists for her promotion of exotic furs.
Named Style Icon of the Year by American magazine Us Weekly in April 2007.
Has in April 2007 agreed to be the executive producer of "La Flor Palida," a five-hour Spanish-language musical drama on Univision, the Spanish-language network in California, set for a tentative premiere date in late May.
Conducted an autograph session for fifth album "Como Ama Una Mujer" in Bronx, NY on March 28, 2007.
Ranked 9th in a poll on World's Sexiest Bodies compiled by women magazine Glamour in April 2007.
Was bestowed the Artists for Amnesty Award by Amnesty International in February 2007 for her effort in acting and producing "Bordertown", a film based on a tragedy happened in Juarez, Mexico.
Ranked 9th in Forbes magazine's list of the "20 Richest Women In Entertainment" with an estimated worth of $110 million (January 2007).
Named as one of the most influential Hispanic entertainers in America in People en Espanol's list of "100 Most Influential Hispanics" in January 2007.
Voted the No. 4 Best Dressed Female in a poll conducted by American publication Life & Style in December 2006.
Collaborating with the Home Shopping Network (HSN), scheduled to make her TV shopping debut on HSN to promote her new book "The English Roses: Too Good To Be True" in November 2006.
Chosen 10th on the poll of the Most Wanted Star Hairstyles conducted by In Touch magazine in November 2006.
Named one of Harper's Bazaar's Best Dressed Female Celebrities in 2006.
Gives contribution to the UN peace track, "One Day", which will be performed at the International Peace Concert, which will commemorate the International Day of Peace's 25th anniversary.
Dropped out from "Dallas", the big screen remake of classic 1970s show, where she's been slated to portray JR Ewing alcoholic wife Sue Ellen (August 2006).
Donated wedge-heeled shoes she designed and signed to Charity Folks Web, an online charity auction, aimed to benefit a planned memorial in Washington for Martin Luther King Jr (March 2006).
Named the 8th Top Newsmaker for 2005 by US TV show Access Hollywood.
Was ranked 5th on FilmThreat.com's "50: The Coldest People In Hollywood 2005" because "she proved she has no gift for comedy with 'Monster-In-Law' (2005)"
Along with Marc Anthony visited the inaugural Celebrity Cancer Golf Classic held at the Coco Beach Golf and Country Club in Rio Grande & raised more than $100,000 for the Hospital Auxilo Mutuo Cancer Center & Sociedad America del Cancer (Oct 2005).
Named as the 2006 cover girl of tire giant Pirelli.
Played softball and tennis in high school and was a gymnast. Many of her friends in the gyms called her "La Guitarra" because her body curved like a guitar.
Has been chosen by Time magazine as one of the nation's 25 Most Influential Hispanics mainly for her rise from background dancer to chart-topping actress and singer (August 2005).
Picked up Marshall Field's store on State Street as the first U.S. store to house her line of products (July 2005).
Once hosted "Saturday Night Live" (1975) and appeared in a sketch as a singer for the USO who performs for soldiers during WWII. Next, after the terrorist attacks of 9/11/01, she did this for real, performing in a USO concert at an American Air Force
Is the only woman who has been #1 for 3 years in a row in the FHM list of the 100 Sexiest Females in the World.
Is the first Latin actress to star as the leading role of a film since Rita Hayworth retired in 1970s.
Received a $1 million engagement ring from husband Marc Anthony to mark their first wedding anniversary, because they were never really engaged - just got married (June 2005).
Had her 6.1-carat pink diamond engagement ring given by ex-fiance Ben Affleck "re-acquired" by New York jeweler Harry Winston, from whom the actor bought it, and offered for resale (February 2005).
Wrote a song titled "Dear Ben" which is about her fiancee Ben Affleck and how much she loved him.
She made the 2004 Fortune list of the Wealthiest Entertainers Under the Age of 40, in which her wealth was estimated at $255 million.
Was the first Latina to get paid over a million dollars for a project and was the highest paid Latina actress in Hollywood in 2003.
Opened a new Cuban restaurant called Madre's in Pasadena, California.
She had ever worked with Janet Jackson in her videos and on her tours, one of which can be seen in the video for "That's The Way Love Goes".
Lopez and boyfriend 'P. Diddy' Combs' were arrested in connection with a nightclub shooting, in which police found them with a stolen gun. Charges against her were dropped, but the the ones against Combs stayed. He was eventually tried and acquitted.
She's been reported to have her body insured for $1 billion and have her rear protected with a $300 million policy.
Enjoying a variety of musical genres, Lopez's biggest influence was Rita Moreno musical "West Side Story" (1961).
Lopez's butt is often becoming an object of admiration as well as the brunt of many jokes in popular culture.
Her production company produced the commercially successful movies "The Cell," "The Wedding Planner," and "Maid In Manhattan," all of which have made a total of more than $350 million worldwide.
Owns a home in Old Westbury - Long Island, New York.
She does not drink alcohol.
She was called "The Supernova" by her Bronx neighborhood.
She is the first actress and singer to have a movie ("The Wedding Planner") and an album ("J.Lo") at #1 in the same week.
Lopez owns a production company named Nuyorican Productions, which she found together with her manager, Benny Medina.
She did a photoshoot to represent the Louis Vuitton winter 2003 campaign and the pictures could be seen all over the world through TV commercials, billboards, ads, newspapers, magazines and more.