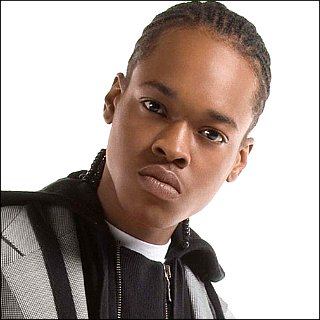 Profile
---
Famous as :
Rapper

Birth Name :
Chris Dooley Jr.

Birth Date :
1989

Birth Place :
Shreveport, Louisiana, USA

Claim to fame :
Single "A Bay Bay" (2007)


Biography
---
by AceShowbiz.com
---
It only took one hit for Hurricane Chris to grab his star in Hollyhood. The rapper was no far from his infectious single "A Bay Bay" that has now become a lexicon within the hood. So catchy was the phrase that people start to define the meaning of the words to different kinds of interpretations. "It just means 'fa' sho,' " said Hurricane. "Like, 'Are we going out tonight?' 'A bay bay.' Or you see a car you like. 'A bay bay.' It means 'I'm with that' or 'I'm riding with that.' " In the chart journey, "A Bay Bay" has proved to be an effortless wonder hit by debuting at #95 in June and shifting ten positions the next week before making a huge leap to #24 in the third week. It finally bubbles within top 10 contenders together with singles that came from Hurricane's seniors such as Rihanna and T.I.

As popular as his song, Hurricane starts to gain recognition from fellow hip-hoppers. Just like Lil Jon who stepped in the music industry with his "Crunk" movement, Hurricane came up with "Ratchet". A whole new sound that will soon be followed by other musicians is sweeping nationwide and Hurricane took the pride in introducing it. "Ratchet is our whole swagger and our attitude about ourselves," said the rapper. "This song is going to open the door for everybody else." Way before Hurricane was acknowledged in the big league, he was moderately popular in Shreveport, Louisiana. The metropolitan area was the home of Chris Dooley Jr. before he picked up the moniker Hurricane. He was born there in 1989 and let himself be led in musical culture. At the age of 8, he wrote his own rhyme and found himself hanging out at local clubs upon growing up. He graduated from Huntington High School in Shreveport.

It all started with a single name, DJ Hollyhood Bay Bay. In an inexplicable way, the record spinner's name became so popular at KoKo Pellis nightclub where the crowds would chant "Hey, Bay Bay, hey, Bay Bay" whenever he popped up in the club. Chris with his keen ears caught the phrase and mixed it under his indie label Go Live Entertainment. By then he was already a recognizable performer in Louisiana and eastern Texas that he didn't find it difficult to propel the tune to local success. The nationwide journey began when ...