From romantic 'The Twilight Saga's Breaking Dawn Part I' and adventurous 'Hugo' to animated 'Happy Feet Two' and comedic 'The Muppets', all are ready to entertain moviegoers this holiday.
Thanksgiving is coming! Beside taking part in traditional activities such as enjoying roasted turkey and going out to see the Macy's Day Parade, people could celebrate the holiday by watching movies in theaters. Leading to the special day, there are a number of big screen releases vying for moviegoers' attention; including highly anticipated
The Twilight Saga's Breaking Dawn Part I
" and family films like "
Hugo
", "
Happy Feet Two
" and "
The Muppets
".
Offering an overview of the flicks that will open in the U.S. theaters from November 18 to the fourth week in the same month, AceShowbiz provides 2011 Thanksgiving Movie Guide. The list divides the movies in such a way to make it easier to pick a film to watch based on taste, companion or mood that day. It also includes several worth-watching films that will only hit selected areas during the holiday.
DRAMA, ADVENTURE:
The Twilight Saga's Breaking Dawn Part I
Release Date: November 18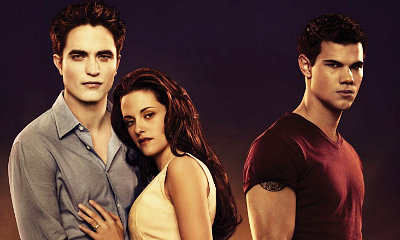 Twihards should not miss "
The Twilight Saga's Breaking Dawn Part I
" because this movie will mark a new chapter in Edward's life with his leading lady Bella. After having a rocky love story in the first three "
Twilight
Saga" films, they will finally exchange wedding vows and consummate their love. However, it's not all sunshine for the two since things will once again turn darker when Bella gets pregnant with a half-vampire half-human baby. Not only the pregnancy crushes her from the inside out, but it also will ignite war between the fearsome council of vampire leaders and the Cullen clan. Despite the adult honeymoon scenes and the dark tone that follows, this movie will still be appropriate for teenagers due to its PG-13 rating. Thus, Twimoms could take their daughters to this movie for some bonding time.
Hugo
Release Date: November 23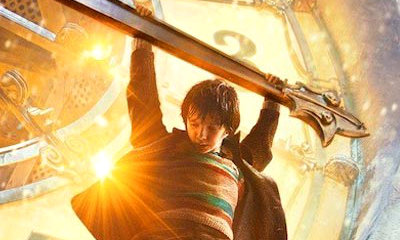 Those who love movies with adventure genre are recommended to watch "
Hugo
". This Martin Scorsese-directed movie will present a lot of mysteries as it takes viewers to a lustrous Parisian wonderland and follows the journey of young Hugo Cabret as he tries to unlock a secret left to him by his late father. To make sure this movie has not only drama and but also comedy all in one, eccentric funnyman
Sacha Baron Cohen
is cast as a mustache ill-mannered train station inspector. He will be joined by Oscar winner
Ben Kingsley
, Oscar nominee
Jude Law
and veteran actor
Christopher Lee
who are among the best in movie industry. As for the titular character, it is tackled by talented young actor
Asa Butterfield
.
ANIMATED, COMEDY:
Happy Feet Two
Release Date: November 18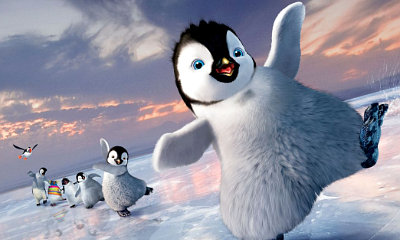 Stealing people's attention in 2006's Oscar-winning "
Happy Feet
", Mumble will greet those who are missing him with a 3D appearance in "
Happy Feet Two
". In his new adventure, the Master of Tap must face a hard challenge since his tiny little son suffers choreo-phobic and is reluctant to dance unlike him. There is no need to be afraid that it will be a repetition of the first movie because acclaimed director George Miller makes sure it won't, because it will bring surprise through the appearance of a new penguin which uniquely can fly. Having the star-studded voice cast that includes
Pink
,
Elijah Wood
,
Brad Pitt
,
Matt Damon
and
Robin Williams
, the animated movie will once again take audience to enjoy a magnificent landscape of Antarctica.
The Muppets
Release Date: November 23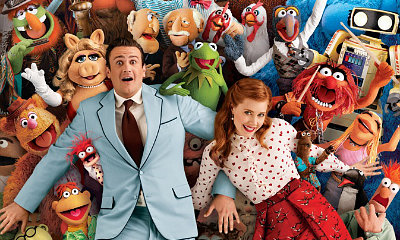 Kermit the Frog and co. are ready to crack more hilarious jokes in "
The Muppets
", years after they were last seen in the big screen. This time, the fan-favorite puppet gang must team up with humans to stop the evil plan of Tex Richman who wants to raze the Muppet Theatre. Plenty of fresh humors and parodies of some famous Hollywood films will be a guarantee to invite laughters in the cinemas. On top of that, there are a bunch of musical numbers to take audience to sing along with. Playing the human friends of the Muppet are
Jason Segel
and
Amy Adams
. Also coming to visit are A-list stars such as
Selena Gomez
,
Lady GaGa
,
Katy Perry
,
Neil Patrick Harris
,
Ben Stiller
and
George Clooney
.
Arthur Christmas
Release Date: November 23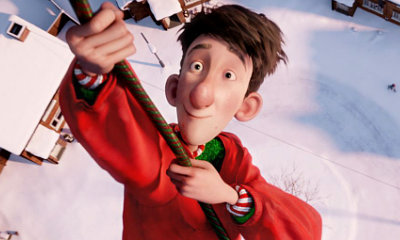 Though Christmas is still a month away, moviegoers could celebrate the holiday early by enjoying "
Arthur Christmas
" with their family. Instead of focusing on Santa Claus like most of the Christmas movies, this animated film will take a bit of different route by dealing with Saint Nick's son. Follow his journey as he tries to accomplish an important mission to deliver a missing present to a little girl before Christmas morning breaks. In addition to bringing the adventure of the Santa wannabe, this movie will quench the thirst of the Beliebers who couldn't get enough of their idol by offering a first look at an exclusive music video of
Justin Bieber
's "Santa Claus Is Comin' to Town" from his upcoming Christmas album "
Under the Mistletoe
".
LIMITED RELEASE:
The Descendant
Release Date: November 18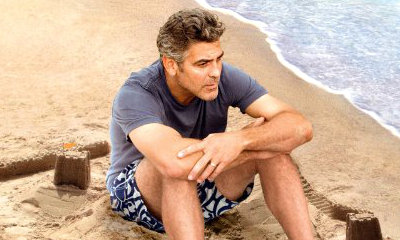 Those who love movies that revolve around serious matters should check out "
The Descendants
". It follows an indifferent dad who must take care of his two daughters while learning a shocking secret about his wife, who falls into coma after having a boating accident. However, don't be fooled into thinking that the movie is made only for the thinkers since the serious issue is delivered in a light away by combining heartfelt, sweet, funny and touching elements. Set in the beautiful Hawaii, it will additionally be filled with admirable panorama of the country. Taking the lead role is notable actor
George Clooney
.
My Week with Marilyn
Release Date: November 23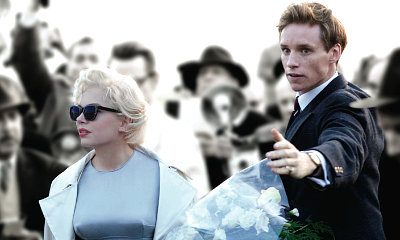 Feeling nostalgic about one Hollywood bombshell? "
My Week with Marilyn
" could be a perfect choice as
Michelle Williams
brings back
Marilyn Monroe
to the big screen. Instead of following Monroe's journey to stardom, this drama movie will reveal an untold story of the icon's secret affair with her assistant while she was shooting her movie in London. In addition to taking the trip down the memory lane of the 1950s era, this movie will also present Williams showing off her pipes in the big screen for the first time ever to relive Monroe's trademark vocal style.
A Dangerous Method
Release Date: November 23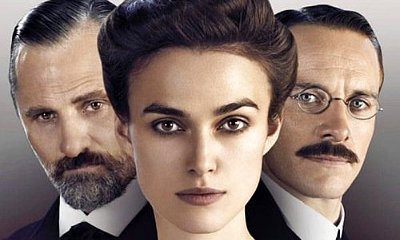 "
A Dangerous Method
" is another movie that allows moviegoers to travel back in time. Set in World War I era, it chronicles a turbulent relationship between a psychiatrist Carl Jung, his mentor Sigmund Freud and a sexually hysterical patient named Sabina Spielrein, while presenting a beautiful picturesque cinematography. Convincingly showing a great chemistry between best friends Jung and Freud are Viggo Mortesen and
Michael Fassbender
, while
Keira Knightley
's portrayal of Spielrein cannot be underestimated as well since it has won the hearts of critics at several film festivals.