While some stars publicly announced their regrets for cheating on their partners, others apparently weren't sorry about breaking their wedding vows.
In the past six months, media has been marred by celebrities' cheating scandals. As in late 2009
Tiger Woods
' adulteries became a major media headline, other stars have sadly followed him behind. Some celebrities, who were caught in cheating scandals, disavowed their marriages not only with one but a string of women.
Unlike some celebrity couples such as
Heidi Klum
and
Seal
as well as
Mariah Carey
and
Nick Cannon
, who so far have shown that they respect their marriages by renewing their vows, stars like Jesse James,
Ashley Cole
and Mark Owen were among those who became known for their infidelities.
6. Mark Owen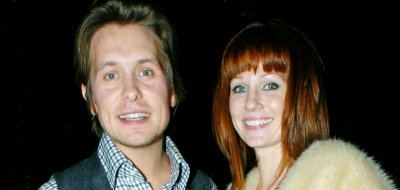 Mark Owen had to break the heart of a woman he loves, wife Emma Ferguson, after coming clean about his affairs. Ironically, the
Take That
singer and the actress, who were engaged in 2006, celebrated their love in a fairy tale wedding at the historic Cawdor Castle in 2009.
Their marriage was rocked after Mark, in early March, confessed he had bedded "maybe 10" women, including his accounts manager Neva Hanley. Though so, Mark claimed that his affairs happened when he was still dating Emma not after they tied the knot. He further stated he has been faithful to his wife since they exchanged vows although realizing he should have told her before. The couple decided to work on their marriage for their kids.
5. Larry King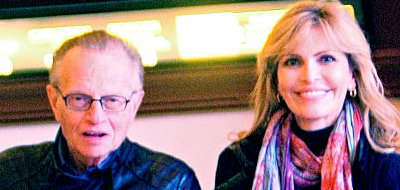 Larry King
married his seventh wife Shawn Southwick on September 5, 1997. Instead of having a beautiful and lavish wedding ceremony, the couple was bonded in Larry's Los Angeles hospital room three days before the TV and radio host underwent heart surgery to clear a clogged blood vessel.
The romantic moment, however, was crushed after Shawn claimed Larry had bedded her sister, Shannon Southwick although her sister publicly denied the allegation. And shockingly, King was not the only party who was alleged having an affair. Shawn reportedly had a relationship with a baseball coach who mentored Larry's kids. The married couple filed for divorce in April, but on July 8, they withdrew their divorce petitions.
4. Ronan Keating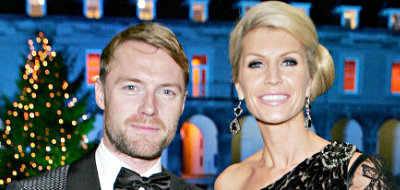 Ronan Keating
met his wife Yvonne Connolly when they were still teenagers. He recalled on how he first saw her, saying "Little blonde girl in the shop with braces and pony tails who worked behind the counter of her father's shop in Straffon," and eleven years later, he made that little girl his wife. The
Boyzone
star once told Guardian he believed that Connolly was sent by his late mother.
However, after 12 years of marriage, Ronan's rep, in late May, announced the couple's split. Swirling reports mentioned the singer cheated on Yvonne while he was on tour in U.K., Australia and New Zealand. According to Britain's Daily Mirror, the singer confessed about his affair to Yvonne but she couldn't accept that and asked for divorce. Their divorce has not yet been finalized as of early July.
3. Ashley Cole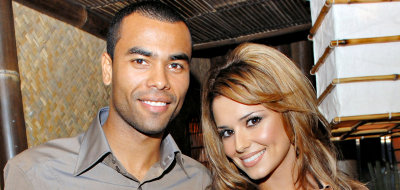 This wasn't the first time
Ashley Cole
and and his singer wife
Cheryl Cole
were hit with affair scandal. Back in 2008, the couple, who got married on July 15 two years earlier, almost separated following allegation that the English footballer cheated on her with single mum Aimee Walton. However, they managed to survive. The
Girls Aloud
's singer at that time stated, "Ashley's a wonderful husband. I won't let this woman destroy our marriage," adding "When I married Ashley I made my vows and promised we'd be together for better or worse. This has to be the worst it gets."
Unfortunately, the same effort didn't happen in the latest affair scandal. In early February, Cheryl's representative announced that the couple decided to walk their different ways amid allegation Ashley cheated on her with a number of women. Cheryl has begun proceeding to end her marriage in late May, with the divorce document citing when she "put it to him that he had been unfaithful," the sportsman "admitted it".
2. David Boreanaz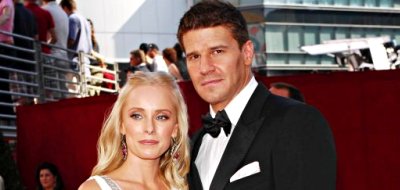 Talking about his wedding with
Jaime Bergman
,
David Boreanaz
once revealed how happy he was, saying "I never thought I could feel like this," with his wife Jaime adding "Celebrating our love - that's what our marriage is about."
Unfortunately, David appeared that he had been in a secret relationship behind Jaime's back after nearly nine years of marriage. The affair was unraveled after the "Buffy the Vampire Slayer" actor announced the affair himself following blackmails and threats made by his mistress. He has since regretted his deed. However, Jaime who stated that she was "angry", "mad" and "hurt" with David's adultery, has chosen to work on their marriage for son Jaden and daughter Bella, stating "We do the best we can. That's all we can do."
1. Jesse James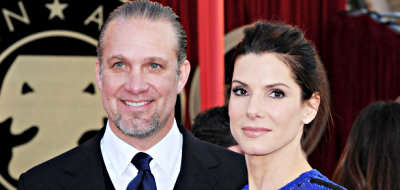 Quite contrary to his words during an interview with People in May 2006 in which he said, "She pushes me to be a better person... It really does make me feel like I'm Superman," when referring to
Sandra Bullock
, Jesse James turned out to be nothing but a cheater. The couple, who was once dubbed as one of the Hollywood's happiest couple, had their relationship upside down after Jesse's cheating scandal hit the headline in early March 2010.
And the sad thing was, Sandra learned about Jesse's adulteries shortly after she received media attentions for winning Best Actress prize at 2010 Academy Award. Jesse's cheating scandal became public consumption after his mistress Michelle "Bombshell" McGee revealed about their 11-month affair when Sandra filmed "
The Blind Side
", a movie which landed her the honor. Jesse has since publicly announced his regrets and even mentioned that somehow he wished Sandra caught him cheating. On June 28, their divorce reportedly has been finalized.