Panic At the Disco were divided into two, Bow Wow parted ways with Columbia Records and Taylor Swift's Best Female Video acceptance speech was cut short by Kanye West.
In the third quarter of 2009, several new bands were formed and fall tour dates were announced. Also, some artists decided to leave their record labels and sign a new deal with other companies. One of the artists who called off his professional engagement with his label was young rapper
Bow Wow
. He jumped from Columbia Records to cash Money.
Moreover, music scene was sent to shock when
Kanye West
rudely interrupted
Taylor Swift
's Best Female Video acceptance speech at 2009 MTV Video Music Awards. Instead of congratulating Taylor for the honor, he told the audience that
Beyonce Knowles
should have won the award.
PART I: EVENT
JULY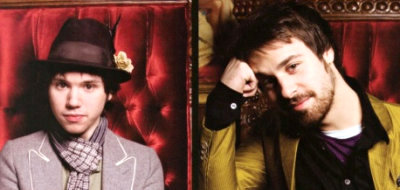 Ryan Ross and Jon Walker left
Panic At the Disco
in order to "embark on a musical excursion of their own." Following their exit, the remaining members of the band brought back the exclamation point which was removed from the band's name in 2008 and signed The Cab's ex-guitarist Ian Crawford and Dallon Weekes of The Brobecks to join them for their concerts with reunited
Blink-182
. As for Ryan and Jon, they formed a new band under the moniker The Young Veins.
Other major events of the month:
Jul 01: Jay-Z signed Roc Nation deal with Sony Music Entertainment.
Jul 06: Ryan Ross and Jon Walker walked out of Panic At the Disco.
Jul 16: Madonna's tour stage collapsed, killing one and injuring six workers.
Jul 21: Beastie Boys canceled tour and postponed album because Adam Yauch was diagnosed with cancer.
Jul 25: P. Diddy formed a group with Dawn Richard and Kalenna.
Jul 28: Panic At the Disco's ex-members formed a new band, The Young Veins.
Jul 29: Panic At the Disco signed Ian Crawford and Dallon Weekes as touring members.
Jul 29: Demi Lovato scored her first No. 1 album on Billboard Hot 200.
Jul 30: Panic At the Disco brought back the missing exclamation point.
AUGUST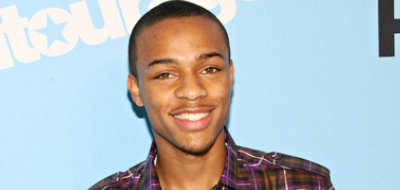 Two months after leaving Columbia Records,
Bow Wow
inked a new deal with Cash Money. The young rapper was not interested to continue his professional relationship with Columbia Records because he claimed the company was "not really a rap label" and so they didn't know "how to work with rappers." Now that he is a Cash Money artist, Bow Wow becomes
Lil Wayne
and
Drake
's labelmate.
Other major events of the month:
Aug 03: Slipknot grabbed two gongs at 2009 Kerrang! Awards.
Aug 09: David Archuleta won three surfboards at 2009 Teen Choice Awards.
Aug 10: Clay Aiken was signed to Decca Records.
Aug 10: Brooks & Dunn announced their split and final album.
Aug 12: Paramore announced "Brand New Eyes" fall tour dates.
Aug 13: Selena Gomez named her band The Scene.
Aug 17: Bow Wow inked a record deal with Cash Money.
Aug 18: The Smashing Pumpkins announced new drummer.
Aug 20: Omarion confirmed his exit from Young Money.
Aug 25: Beyonce Knowles was named Billboard's Woman of the Year.
Aug 26: The-Dream was appointed as Executive Vise President of Island Records.
Aug 28: Noel Gallagher quit Oasis.
SEPTEMBER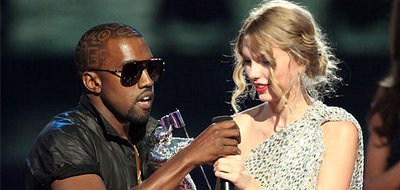 For the first time,
Taylor Swift
won Best Female Video at 2009 MTV Video Music Awards but her moment was ruined when
Kanye West
went onto the stage during her acceptance speech and jacked her mic. "Yo Taylor. I'm really happy for you. I'm gonna let you finish but Beyonce had one of the best videos of all time. One of the best videos of all time!" he said. A few minutes later, audience who were shocked with his action gave Taylor standing ovation to show their support.
Other major events of the month:
Sep 01: Danny Gokey was signed to 19 Recordings/RCA Nashville.
Sep 02: Lloyd left The Inc. Records.
Sep 04: Jay-Z announced "The Blueprint 3" tour dates.
Sep 08: Snoop Dogg was tapped as Creative Chairman of EMI's Priority Records.
Sep 09: Whitney Houston's comeback album debuted at No. 1 on Billboard Hot 200.
Sep 13: Taylor Swift won Best Female Video but was interrupted by Kanye West when delivering her acceptance speech.
Sep 13: Beyonce Knowles and Lady GaGa got three nods each at 2009 MTV VMAs.
Sep 15: Kanye West and Lady GaGa revealed "Fame Kills" tour dates before then canceling the gig in early October.
Sep 16: Jay-Z became solo act with the most No. 1 albums, beating Elvis Presley.
Sep 17: Calle 13 bagged five awards at 2009 Latin Grammys.
Sep 18: Amelle Berrabah walked out of Sugababes.
Sep 25: P. Diddy confirmed his departure from Warner Music.
Sep 28: Lady GaGa was named Billboard's Rising Star.
Sep 29: P. Diddy confirmed his deal with Interscope Records.
Sep 30: Beyonce Knowles got two trophies at 2009 MOBO Awards.
PART II: MUSIC VIDEOS
« Back to Part 1 | Continue to Part 4»