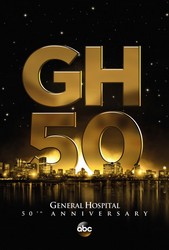 TV Info
---
Category
TV Series
Genre
Drama
Starring :
Sarah Brown
, Rachel Ames, Maurice Benard, Steve Burton, Kirsten Storms, John Ingle, Jonathan Jackson, Cynthia Preston

Murder, mob wars, and mansions? It's all in a day's work for the residents of Port Charles, New York. With such notable characters as Sonny Corinthos (Maurice Benard) and Jason Morgan (Steve Burton), there's never a dull moment -- especially when you add to the mix their longtime revolving love affairs with the ladies of the not-so-sleepy upstate hamlet. Guess it's true: bad boys truly are irresistible, huh?
The unpredictable and sensational underworld of Port Charles is balanced with dysfunctional family dynamics. From the not-so-law-abiding Corinthos family, to the quarreling (but lovable) Quartermaines, to the historic Spencer clan (yes, those Spencers!), family drama remains the focal point of this town.
Over the years, the show has told unforgettable stories focusing on socially relevant issues, including the love story between HIV-positive Robin Scorpio and Stone Cates, and Maxie Jones's poignant heart transplant. In fact, General Hospital has worked alongside (and been praised by) numerous national organizations in order to elevate public awareness of important health and social issues including HIV/AIDS, depression and bipolar disorder, breast cancer, organ donation, and a host of others.