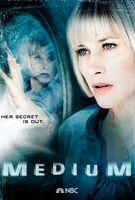 TV Info
---
Episode Premiere
March 17, 2008

Distributor
CBS, NBC

Genre
Drama

Show Period
2005 - 2011

Production Company
Picturemaker, Grammnet, Paramount Network


Cast and Crew
---
Director
Vincent Misiano
Screenwriter
Rene Echevarria, Javier Grillo-Marxuach
Main Cast
Additional Cast
Gretchen Egolf
Natalia Baron
Bret Loehr
John Cothran Jr
Synopsis
---
After Allison speaks to Joe's mother and learns of her illness, she returns to bed and keeps her promise to not discuss it. In another dream, Allison sees the prostitute and dentist again, confirming the extensive dental work he performed.
Allison is telling Joe about her dream of the dentist. Allison and Joe's mom meet in the hallway, and Allison confides in her that although she had a dream last night, it wasn't the one she had hoped for. She was wishing it had been about her procedure and not the dentist. Scanlon is at the police station when he receives information about the case. Allison talks to Cynthia about the case with the dentist, but still, nothing has come up.
Allison and Devalos meet their client at the police station but are unaware of the meeting's purpose. They sit down with the acting District Attorney to talk about the death of Mrs. Stacy. Scanlon walks into the conference room to disclose information he discovered that morning, that Mr. Stacy took out a seven-million dollar life insurance policy on his wife a year ago.
The acting DA directs Scanlon to read Mr. Stacy his rights and arrest him for his wife's murder. Devalos tells him to hold on until the bail hearing. He's hopeful they will grant him bail, as he isn't a flight risk. However, after Mr. Stacy is taken out of the room, the acting DA and Devalos have an unpleasant exchange.
Back at school, Ariel finds Owen waiting at her locker. He asks her whether or not she's seen anything, since he has read about her abilities. Owen confides in her that his mom was crazy, but the fun kind of crazy, and that Barcelona was her favorite place; it was where she wanted to be buried. And that even though they didn't spend a lot of time together, they would talk about running away together. Back at the station, Scanlon and Devalos are screaming at each other. Devalos walks out and talks to Allison, giving her the new details on the case. Apparently Ms. Stacy was struck several times before her body was burned.
Joe, his mom and Allison are sitting around, sipping wine, while his mom shares stories of Joe as a boy. After Joe goes to bed, Allison tells her that she can't keep this information from Joe. Joe's mom is still hopeful that Allison will dream something.
Allison has a dream that Mr. and Mrs. Stacy are arguing in the garage when she throws a bottle at him containing gas or, as Mr. Stacy thought, turpentine. Mrs. Stacy proceeds to walk inside, where the dentist from Allison's earlier dreams is waiting. He asks her if it worked; Mrs. Stacy recalls that he smelled like gas. Allison wakes up. Devalos walks into his office to find Scanlon sitting in his chair.
Scanlon offers Devalos a chance to make a deal; just then Allison walks in. Allison tells them both about her dream. Once Allison mentions the dentist, Devalos remembers that a dentist was the head of Mary Stacy's foundation. After Allison IDs him, they go to his office. In questioning, they let the dentist know that the foundation would be second in line to receive the money if Mary's husband couldn't collect the life insurance, and that he would be permitted to decide how the money would be spent.
Devalos, Scanlon, and Allison are questioning the dentist and after being asked his whereabouts on the night Mary was killed; he becomes uncomfortable, but tells them a story that matches Allison's earlier dreams. He says he drove by VanBuren street, apparently known for its hookers. Allison flashes on the girl from her dreams. Allison now thinks the dentist might actually be telling the truth.
Allison is telling Joe about the updates with the Stacy case and the dentist. After the story, Joe asks Allison if she thinks his mom is keeping something from him. Allison suggests he talk to her. She suggests that maybe his mom has a new man in her life, a story Joe seems to buy.
Allison is dreaming and sees the dentist put a body in Mary's clothing on the couch, throw gasoline around and light the house the fire. She calls Scanlon to tell him the details. While she's talking to Scanlon, Ariel walks into the kitchen.
Allison asks her about the dream. Ariel said it's the same dream, but that this time she burns herself in Barcelona. Allison goes to see Cynthia and tells her that she wants to hire her for this case. In court, Devalos sits with his client. At the bail hearing, Cynthia walks in and talks to Devalos.
Devalos calls Scanlon to the witness stand. In questioning, Devalos asks if a dentist could alter another woman's teeth to look and test like someone else, emphasizing that Mary's body was not one hundred percent identified.
During the hearing, Devalos has Mary Stacy and the dentist brought in as proof. The judge requests that the acting DA go to his chambers for an explanation. The charges are dropped, as Mary Stacy faked her own death to cash in on the seven-million dollar life insurance policy. She was helped by the dentist, who took the prostitute, changed her dental records and burned her to death in the house fire.
In her sleep, Allison speaks with Joe's dead father again. She wakes up in time to catch Joe and his mom before they leave for the airport. She tells his mom that she had a dream where the family was visiting her in Grand Rapids after Bridgette graduated from college, and that they were there to celebrate her birthday. Looking at ease, his mom assures Allison that she will tell Joe everything on the way to the airport. Joe is altogether confused by the conversation. Allison then speaks to Joe's dead dad again, letting him know that although she lied about having the dream, she told the lie to inspire positive thinking.