February 22, 2012 01:31:51 GMT
The singer, who won two awards, gives middle finger salute when she was cut short when delivering her Best British Album acceptance speech.

---
Fresh off at the 54th Annual Grammy Awards, continued to add more statuettes to her collection by winning big at this year's BRIT Awards. The "Rumour Has It" singer swept clean her nominations by grabbing a total of two coveted prizes.

Adele won Best British Female, beating , , and . "It's been an amazing year," she gushed after receiving the award from . "I feel like a drag queen next to you," she jokingly told the presenter who stood tall towering her. She thanked her record label "for letting me be the kind of artist I want to be."

Her second win of the evening was Best British Album. Taking home the kudo through her groundbreaking album "", she once again bested Florence in addition to pushing aside , and .

"Thank you very, very much. Nothing makes me prouder than coming home with six Grammys and then coming to the Brits and winning album of the year. I'm so proud to be British and to be flying the flag and to be in the same room as all of you," a breathless Adele excitedly said.

Adele, who seemed to have more to say, was approached by host and asked to cut short her speech. He said, "I'm so so sorry, I can't believe I'm going to do this," to which she replied, "Can I just say, then, goodbye and I'll see you next time round?" Before exiting the stage, she raised her middle finger to the camera.

Another winner, , took the stage to collect the coveted Best International Female. She won over , , and . The singer, who recently drew controversy for collaborating with her ex , said, "[Thanks to] all my fans who continue to support me no matter what."

Also graciously taking home an award was . The Internet sensation, who received a lot of backlash lately for her shaky performance on "", was named International Breakthrough Act at the event. She beat , , and . "This award means much more to me than you know," she said.

Other winners included Coldplay (Best British Group), (Best British Single), (Best International Group), and (Best International Male). Outstanding Achievement Award went to , and Critics' Choice Award was handed to .
Best British Male:
Best British Female:
British Breakthrough Act:
Best British Group:
Best British Single: "What Makes You Beautiful" -
Best International Male:
Best International Female:
Best International Group:
International Breakthrough Act:
Best British Producer: Ethan Johns
Critics' Choice Award:
Outstanding Achievement Award:
© AceShowbiz.com
Browse
Adele Pictures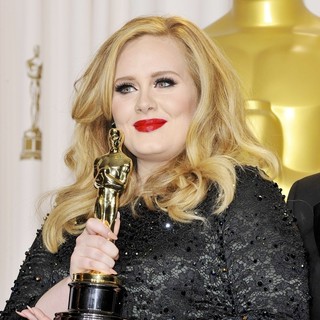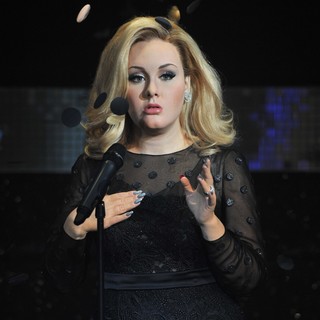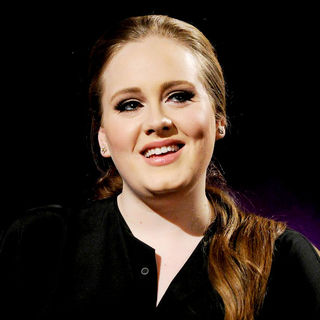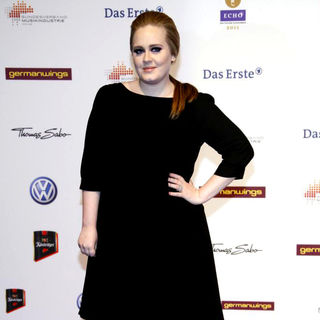 ---
---
---