December 04, 2009 07:01:20 GMT
The biopic of the 1970s all-girl band joins Kate Hudson's drama thriller 'The Killer Inside Me' as some of the movies mentioned in Premieres category of the non-competition sections.

---
On Thursday, December 3, Sundance Institute has announced movies which are included on the non-competition line-up of the 26th Sundance Film Festival. Among the list, there are "", a biopic starring and , and "" that has and as part of the cast. Both movies are enlisted in Premieres category.

Non-competitive categories usually focus on bigger-budget films with well-known stars and a distributor already in place. However, organizers of this year's festival have added a new section, called Next, which is dedicated to extremely low-budget movies that cost under $500,000.

Speaking about the new category, Sundance lead programmer Trevor Groth stated, "There's this whole movement of getting back to the low-budget aesthetic in storytelling, to the kind of film we'd see a couple decades ago. That's why we created this new section called Next, which is a direct response to that kind of film that's made for less." In addition to this Next category, there is another new non-competitive section called Spotlight.

The 2010 Sundance Film Festival will run January 21-31 in Park City, Salt Lake City, Ogden and Sundance, Utah. The has been announced on Wednesday, December 2, while the out-of-competition sections can be seen below. More on each of the selected movies' details can be obtained via .

The Non-Competition line-up for the 26th Sundance Film Festival:

Premieres category*:
"" - Mexico, U.S.
"Cane Toads"
""
"Shock Doctrine"
""
"Untitled Duplass Brothers project"
Next category*:
"Armless"
"Bass Ackwards"
"Bilal's Stand"
"Homewrecker"
"New Low"
"One Too Many Mornings"
"The Taqwacores"
Spotlight (Narrative) category*:
"" - Australia
"Daddy Longlegs"
"Enter the Void" - France
"" - Italy
"Louis C.K.: Hilarious"
"Lourdes" - Austria, France,Germany
"" - France
"Women Without Men" - Germany, Austria, France
Spotlight (Documentaries) category*:
"8: The Mormon Proposition"
""
"Climate Refugees"
"Countdown to Zero"
"Life 2.0"
"Teenage Paparazzo"
"To Catch a Dollar: Muhammad Yunus Banks on America" - Bangladesh, U.S.
"Winning Time: Reggie Miller vs. the New York Knicks"
Park City at Midnight category*:
"" - Spain, U.S.
""
"7 Days"
""
"Tucker and Dale vs. Evil"
"The Violent Kind"
New Frontier category*:
"All My Friends Are Funeral Singers"
"Double Take" - Germany, Netherlands
"Memories of Overdevelopment"
"Oddsac"
"Pepperminta" - Austria, Switzerland
"Utopia in Four Movements"
*All films are from the United States unless otherwise noted.
© AceShowbiz.com
Browse
The Runaways Pictures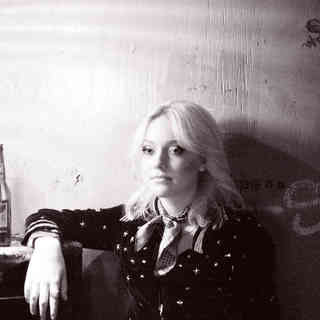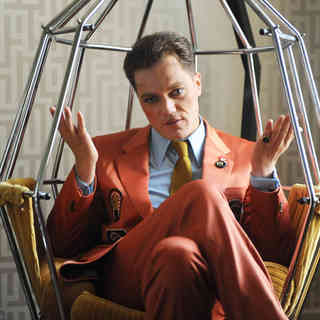 ---
---
---