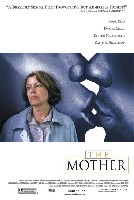 Overview
---
Genre
Drama
Release Date
May 28, 2004
MPAA Rating
R
Duration
112 min.
Production Budget
$2.5 millions
Studio
Sony Pictures Classics
Official Site
click here

REVIEWS RATE: Critics Readers Be the 1st!
Cast and Crew
---
Director
Roger Michell
Producer
Kevin Loader
Screenwriter
Hanif Kureishi
Starring
Anne Reid
Peter Vaughan
Anna Wilson-Jones
Daniel Craig as Darren
Danira Govich
Harry Michell
Rosie Michell
Story
---
May and Toots, a couple in their sixties, travel south by train to visit their children and grandchildren in London. The pace and scale of the city overwhelms them immediately and the urban chaos is reflected in their children's lives: their son, Bobby, is constantly on the mobile phone arranging his next meeting; their daughter-in-law, Helen, has just opened a boutique and barks orders at the nanny before racing out the door to sell luxury knitwear to her peers. The grandchildren are absorbed by their own activities, indifferent toward the old strangers who have come to visit. Adding to the daily confusion of this Notting Hill household is a building site and a pleasantly odd builder, Darren.
Toots and May also have a daughter, Paula, a single parent struggling to find time for herself and her creative writing. Her home, too, is under construction although the builder has been devoting more of his energies to his client than he has to refurbishing her spare room.
Following a family meal at Paula's flat, Toots can't sleep. He jokes that it's probably his daughter's cooking but later that night, Toots dies in hospital. He's had a heart attack.
Bobby takes his mother back North, but May has no sooner entered the empty house than she realizes that she cannot stay. She tells her son that she is not ready to be a lonely, idle old lady like her neighbors. To the undisguised annoyance of her daughter-in-law, May returns to London. Bobby and Helen argue in loud whispers overheard by May. She accounces that she is going to take a stroll to "cheer herself up" and ends up hopelessly lost. No one she stops to ask for directions can point her back to her son's house. Finally, in a panic, May arrives at her daughter Paula's flat.
Paula comforts her mother, telling May she must stay where she is wanted and needed. Paula wants her mother to babysit for her son, Jack, because she needs to pursue her interests. That night, May is awakened by the sound of lovemaking followed by an argument. From the window, May sees her daughter's lover as he leaves the house. It's Darren. May comforts Paula; she thinks that her daughter could do better.
At Paula's flat, her grandson tells May that Paula is seeing a therapist. Paula is overwhelmed by the many injustices of her life and envious of May's housewifely ease. May tells Paula that she was unhappy throughout her marriage but Paula isn't interested. She asks her mother to help her, specifically, to help her with Darren.
May finally meets Darren properly and asks him what he's doing with her daughter. May admits that maybe you get less frightened as you get older.
That evening, May and Paula talk about Darren. May continues to doubt that her daughter is realistic about her future with him. Paula finally admits that she's been trying to break up with him from the moment she met him and resolves to tell Darren the following day.
Alone at a cafe, May has a croissant and coffee and an idea; she will take a croissant to Darren where he is working on Bobby and Helen's conservatory. Darren is touched by the gesture and they talk while he takes a break. They enjoy each other's company and he invites her to lunch that afternoon. After a meal and a visit to Hogarth's tomb, May and Darren stroll along the river. When she stumbles, Darren catches her and they kiss. May is flustered and full of apologies - she isn't used to drinking at lunchtime.
Back at Paula's, May tries on new clothes. She asks her daughter if she has told Darren it's over between them but Paula has changed her mind again. She wonders what her mother has found out about Darren's feelings for her. Paula takes her mother to her writer's workshop. The participants sit around in a circle and listen as Bruce, an old man, reads his piece aloud. Everyone is assigned to write something an May writes a very personal essay about her failure as a wife and mother. Bruce is effusive in his praise and Paula encourages her mother to go out with him. May visits an exhibition of sculptures in the vast spaces of Tate Modern where she is struck by a beautiful golden image of a young male nude.
May buys Darren a gift, a book of Old Master drawings. She sketches him and they talk while he works on the conservatory. May asks Darren to take her upstairs. He does. The make love and May admits that she thought no one, apart from the undertaker, would ever touch her again.
As May scrubs the floor at Paula's flat, Paula asks what Darren has told her about their relationship. May is surprised -- surely Paula has finished with him? Paula snaps at her mother and goes to greet Darren at the door. They sit down to an awkward dinner after which Paula suggests that it's time her mother went to bed. May says she will go out instead. She sees Darren leaving.
May travels on the London Eye, thinking about the turbulence Darren has stirred up in her.
Returning to Bobby and Helen's the next morning, May asks Darren to go upstairs with her and they make passionate love. Afterwards, she offers him money to go and travel, maybe with her.
Paula comes to visit her brother. They are talking about his financial difficulties when Paula idly opens a portfolio of sketches lying on the table. They are May's drawings of Darren, some of them graphically sexual. May's children are filled with horror and disgust. "She's having him! shrieks Paula.
Back at Paula's flat, the tension between mother and daughter is tangible but Paula doesn't confront May with her suspicious.
Darren and Paula and Bruce and May have drinks at a riverside pub. Darren is restless; May is uncomfortable; Paula is triumphant; Bruce is oblivious. Paula announces that she and Darren are moving in together and reveals that her brother is selling his house. Darren is hurt, furious that Bobby would decide to sell without telling him. The party moves to Soho where Paula defiantly kisses Darren, glaring the while at her mother. May wanders off alone and ends up sitting on the edge of the Eros fountain on Piccadilly Circus. Bruce finds her there and takes her home and to bed with him. She steals away when he falls asleep.
After persuading her daughter to open the door, May has trouble sleeping. She sees flames in the back garden and goes out to find Paula burning her own manuscripts. Paula claims that she is acting on her mother's wishes: she's not going to waste he time writing.
Bobby suggests that he could fix mother up with a therapist. He chases Darren and May away from him. May tries to speak to Darren but he has been gettihg high all morning and he is crude where she expects tenderness. He demands that May make good her offer of money and scoffs when she says she'll buy him a plane ticket so that they can go away together. He rages at being used by women and in particular, by May and her daughter, and proceeds to smash up the conservatory.
Paula confronts her mother with her affair with Darren. May wonders what she can do to make her daughter feel better. Paula says she would like to hit her.
Darren repairs the conservatory as Helen shows an estate agent around the Notting Hill house. May and Paula enter. May has a livid bruise on her face. She announces that she is going home. As she passes, each member of the household looks up in turn and waves a distracted goodbye.
May takes a train back to the suburbs. She packs a bag, picks up her passport and plane ticket and leaves, shutting the door behind her.