July 24, 2008 08:24:35 GMT
Talking about what kinds of music he is using for the upcoming comic book adaptation, 'Watchmen', director Zack Snyder revealed that he uses songs from Bob Dylan to Nat King Cole.

---
While people are still buzzing around the using of ' 1997 track, "The Beginning is the End is the Beginning", in "" teaser trailer, director Zack Snyder opens up about the music to be featured in the upcoming comic book adaptation. Revealing about the vibe he wants for the film, the filmmaker confessed that fans will be presented with instantly-evocative period pieces.

By stating that the mastermind behind "" meant that the movie will have songs from to as well as from to Nena. "We have Hendrix's 'All Along the Watchtower,' 'The Times They Are A-Changin' the Bob Dylan song, [Simon & Garfunkel's] 'The Sound of Silence'," he said in an interview with MTV. "[We've also got Nena's] '99 Luftballoons,' the German version of course. And 'Unforgettable' by Nat King Cole. And then there's a lot of others, but it's that kind of vibe."

Explaining more about Cole's "Unforgettable" track, the 42-year-old gushed that the song will be heard over the scene in which Edward Blake a.k.a Comedian is being beaten out by Adrian Veidt who is known as Ozymandias. "It's actually in Blake's fight with Adrian, because what happens is he's watching TV and he turns on a Nostalgia ad, and the Nostalgia ad has 'Unforgettable' on it," so claimed Snyder.

"Nostalgia is Veidt's perfume. And if you look at the graphic novel, that song is mentioned in reference to the perfume, and I thought that would be cool. I shot my own commercial for Nostalgia...Blake is watching that when Adrian kicks the door in and starts beating the crap out of him."

"Watchmen" stars , , , , and . It follows Rorschach as he investigates the murder of his former colleague and unveils a plot to discredit and murder all superheroes. The action fantasy for Warner Bros. Pictures is scheduled to be released on March 6, 2009.


© AceShowbiz.com
Browse
Watchmen Pictures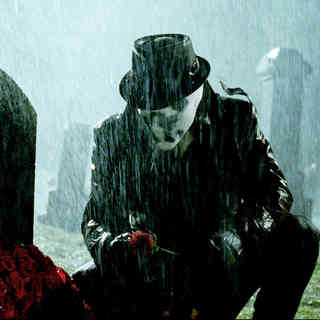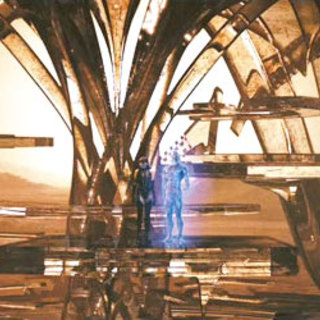 ---
---
---