August 07, 2009 07:09:09 GMT

The opening titles of "Kourtney and Khloe Take Miami" has just been debuted on 's YouTube channel, having a party theme and featuring 's "I'm in Miami, Trick". The opening gives highlight to the sisters' daily activities such as taking care of their business, partying, DJing and taking vacations.

A new reality show coming from the production houses behind "", "Take Miami" will follow two of 's sisters, and . Newly single and ready to conquer the world, they leave LA behind and take a chance on a new city with a notoriously hot social scene when they head to sexy South Beach to launch a second DASH boutique.

August 07, 2009 06:01:18 GMT
Two sneak peeks are released in front of "" episode "Timebomb". The first one is clipped from the part where Sam is questioned and accused of Daphne's death. He was trying to tell Sheriff Bud and Officer Tanya that there is much larger conspiracy behind the death.

In the second clip, Sookie is discovering something about Eric and his relationship to Godric. Seeing the vampire's attempt to rescue Godric from Fellowship of the Sun camp, Sookie detects some kind of "love" between them, which is the kind of bond between a vampire and his maker. Eric denies the love, saying "Don't use words I can't understand."

August 07, 2009 04:30:06 GMT
Announced via CBS' Twitter is a major crossover between "" and its spin offs. 's Dr. Raymond Langston will be the character from the original series who will make a visit to "" and "". No word on other characters.

The crossover is scheduled to take over within 1 week this Fall, but it is still unknown in which week it will take place. "Miami" will be the first to premiere, entering the eighth season on Monday, September 21. It is followed by the sixth season premiere of "NY" on Wednesday, September 23 and the tenth season of "CSI" on Thursday, September 24.

August 07, 2009 03:13:15 GMT

's departure from "" is compensated with more guest judges in the ninth season. aka Posh Spice, who is a close friend to Simon Cowell, is confirmed to make a one-off appearance, so is . These celebrity judges will fill in while FOX is searching for the fourth judge.

The executives at Fox Broadcasting announced on Thursday, August 6 that they will keep the four-judge format in the coming season. They are looking for a personality who will fit into Simon, , and . "What we need to find is someone who has great chemistry," chairman Peter Rice said. "It really is a casting job. Our job in the next four or five months is to consider what makes this the most fun, the most entertaining show."

August 07, 2009 02:19:37 GMT

Jeanine Mason became the second female dancer to win the title of "America's Favorite Dancer" on "". She beat another favorite, Brandon Bryant, who consequently became the runner up of season 5. Evan Kasprzak finished third while Kayla Radomski took the last spot.

Jeanine is an 18-year-old contemporary dancer from Miami who wowed the judges on the Wednesday, August 5 performance night with her solo. She was praised in the Samba routine, particularly when she did the series of pirouettes perfectly.

August 06, 2009 08:06:58 GMT
The end of the world doesn't seem to be a popular subject for movies only but also TV series. SyFy, formerly known as Sci Fi Channel, is crafting a miniseries with "" director Bryan Singer sitting as the producer. The six-hour series will focus on the Mayan calendar prediction that the world will come to a stop in 2012.

"I have always been fascinated by the various myths and conspiracy theories surrounding the Mayan calendar," Singer was quoted as saying in a statement. "Our story will explore whether we are truly alone in the universe and other related mysteries, all of which are set against the backdrop of an incredibly exciting and fast-paced adventure."

August 06, 2009 07:10:52 GMT

More and more promotional pictures of "" have come out and instead of giving the ordinary, the one-sheets contain a mystery element. The individual shots of the cast include a picture of someone's shadow on the door, which is different in one picture to another.

The second season is premiering September 17 on FOX. Creator J.J. Abrams said the new season is about "getting to know the enemy" and will be "a massive turning point in the long-term arc of the series."

August 06, 2009 06:11:42 GMT

"" has reached the final four round that will determine who wins this season. On the performance night dated August 5, Brandon earned lots of praises while Evan earned otherwise. On the other hand, the girls, Kayla and Jeanine, showed a tight race when they both got applauses from the judges.

To warm up the night, all four dancers joined forces for a piece choreographed by Wade Robson. Using 's "Boys Boys Boys", the routine was about two jocks hitting on two cheerleaders.

August 06, 2009 04:19:19 GMT
NBC held its Television Critics Association press tour on Wednesday, August 5 and revealed that they stick to their initial plan of having "" after 2010 Olympics. The cast and producers were previously hoping that they could come back to screen earlier than that because they are set to start the production this month.

At the presentation, NBC Entertainment President Angela Bromstad said, "Three or four scripts [are] in, [and] the show is on a great track creatively. But right now, it's not scheduled to come on until March." The late start could cost the show a long season because by the time it reaches above the 13th episode, it would be summer already. People tend to go outside during the season rather than sitting in front of TV.

August 06, 2009 03:18:26 GMT

The siblings of "" came to "" on Wednesday, August 5 morning to promote their latest venture, "". , pitted by and , talked about their world outside acting, Emmy nomination and the TV movie.

Each of the three has different level of commitment to music. While Selena is having her album coming out, David said he only plays guitar. Jake, in the meantime, is pretty occupied with acting and sports that music is not a big piece of his life.

August 06, 2009 02:40:23 GMT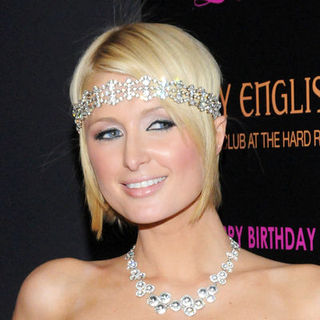 When producers Eric Kripke and Sera Gamble revealed at San Diego Comic Con that there would be a bunch of new and interesting characters in the next season of "", they didn't say it would be . The socialite, in her own words, has confirmed her cameo, writing on Twitter, "love the show Supernatural. It rocks! So excited! :)"

The casting news was first reported by E! Online that revealed Paris will appear in the fifth episode. The new season premieres on September 10 at 9/8c. Therefore, the episode with Paris in it can be expected to air around the second week of October.

August 05, 2009 08:53:58 GMT

Despite the popularity of "", the spin-off is unable to penetrate The CW's seal of approval. During the Television Critics Association press tour in Pasadena, the network's president Dawn Ostroff explained that the new show is not exactly axed but "not right now. It doesn't look like it's likely." The show, which is starring as young Lily van der Woodsen, had been excluded from the Fall 2009 list.

Ostroff was more firm in determining the fate of "The Body Politic", a drama starring and among others. "It's dead," she said. "I've never been in a situation where literally every pilot we shot this year could have made it on the schedule. We had a really difficult time deciding what was going to fit on the network. ...As much as we all loved Body Politic, we just didn't go with it. And I think the show hasn't been seen really by anybody because it was just a pilot, but the actors, the producers, the writers - they did a really good job."

August 05, 2009 08:14:15 GMT

has finally chosen the winner of her reality show "". During the August 4 finale for season 2, Paris brought back the fallen and crowned him her new BFF. Stephen Hampton, the contestant who got eliminated last week, was called up and he eventually convinced Paris that he is the 'one'.

Stephen consequently beat Stefanie Fritz and Tiniecia Goldsmith who were actually the two finalists. Upon sending home Stephen last week, Paris thought that she could not have a boy as a BFF although he came out as gay. She eventually decided to follow her heart and found that none of the girls can beat him.

August 05, 2009 07:31:02 GMT
Creator Shonda Rhimes has given a sneak peek to the international posters of "" season 5. They are both a close shot of the two main characters, Derek Shepherd and Meredith Grey, with the tag lines "Love is inoperable" and "Worth getting sick for".

"We've had them forever but we finally put them up in the writer's bungalow!" Rhimes wrote on her Twitter. Through the posters, it is known that the fifth season won't hit outside U.S. until next year. The date written below the posters is Sunday, March 4.

August 05, 2009 06:37:38 GMT

and 's joint venture extends to their family members. The rappers' little girls are brewing their own reality TV show that will follow them in the journey to reach stardom through the singing group they form with two other friends.

Reginae Carter, the 10-year-old offspring of Lil Wayne, and Zonnique Pullins, the 13-year-old daughter of T.I. and Tameka Cottle are in the same band called OMG Girls. They are joined in the group by 11-year-old Bahjah Rodriguez and her 10-year-old sister Lourdes, both the daughters of Silk member John-John.