News
>
Celebrity Gossip
May 30, 2007 04:49:01 GMT
In case you are a huge fan of , you should not miss reading this one. Numbers of the King of Pop's memorabilia are going up for auction this week.

There are 1,100 items, including Jacko's first gold disc award for his 1982 album "" and an identity card used by the singer as a five-year-old child, going up for auction, kicked off Wednesday May 30th at the Las Vegas Hard Rock Hotel and Casino.

News
>
Movie News
May 30, 2007 04:45:43 GMT
Aiming to strive as more than just the makers of small-scale comedies, brothers Chris and Paul Weitz are reported by Empire Online to team up together for a big screen adaptation of Michael Moorcock's "Elric" fantasy saga.

First appeared in print in Moorcock's 1961 novelette "The Dreaming City" to then be featured in the 1965 novel "Stormbringer", Elric is depicted as the 428th Emperor of Melnibone who is a highly-educated but physically weak albino. The character is an excellent example of a counterstereotype as he was written specifically to be the polar opposite of Robert E. Howard's Conan and similar fantasy heroes.

News
>
Movie News
May 30, 2007 03:54:46 GMT
"Potter" fans, wipe off the mark you made on July 13 from your calendar for the date no more marks the arrival of "" in theaters.

Warner Bros. Pictures has delightfully announced that the movie will come up two days earlier instead, that is on Wednesday, July 11. The decision is hoped to give the flick a potential big five-day opening as well as to cut into "" reign on the box office.

News
>
Celebrity Gossip
May 30, 2007 03:45:15 GMT
Earning money is tough for , but finding love is not that hard for him. The singer has confirmed he's dating again, just month after his divorce from finalized.

The star was spotted at nightclub Stereo By The Shore in Southampton, New York on Saturday May 26th holding hands with his new lady Alicia Etheridge, who is a music executive and the former president of the M. Gray Music Academy, 's after-school music program.

News
>
Movie News
May 30, 2007 03:29:05 GMT
Shining brightly from her triumph at this year's Oscar, is poised to topline a dramatic feature titled "Gaza", which will be set in the strife-torn Gaza Strip, the Times Online has reported.

In the project, the actress will play one of the few Jewish women left in the Strip whose journalist daughter is establishing a relationship with a Palestinian but is shot and killed. Sitting on director's chair is Philip Martin, who will helm from script penned by Frank Deasy, his collaborator in ITV's "Prime Suspect: The Final Act" that Mirren also starred in.

News
>
Celebrity Gossip
May 30, 2007 03:08:12 GMT
gets into another trouble. The rapper was arrested following an incident took place Thursday May 24th at a suburban Atlanta strip club.

Explaining on the incident, DeKalb County police spokesman Michael Payne revealed it happened 3 a.m. when "Evidently there was some type of altercation in the club, (and) someone didn't want to leave. It turns out one of the people in the group was Jay Jenkins or Young Jeezy. Evidently he was there with his sister and some friends."

News
>
Celebrity Gossip
May 30, 2007 02:37:22 GMT
In case you missed it, has checked herself into rehab, again. A publicist for the actress-singer confirmed her going back to rehab Tuesday May 29th.

Lindsay's representative, Leslie Sloane Zelnick, issued a statement on behalf of the star, saying "Lindsay admitted herself to an intensive medical rehabilitation facility on Memorial Day. Because this is a medical matter, it is our hope that the press will appreciate the seriousness of the situation and respect the privacy of Lindsay as well as the other patients receiving treatment at the facility."

News
>
Celebrity Gossip
May 30, 2007 02:05:41 GMT
Listen all, is talking to you with the intention to explain the news coverage she's received lately. The troubled pop singer, once again, reached out her fans in a letter posted on her Website Tuesday May 29th.

Among the details she talks are her divorce from estranged husband , the firing of her manager Larry Rudolph, her view of herself as a "family person" and how she is facing a "lot of insecurities" from her childhood as a partial result of having two young children of her own. In addition to all, Brit also talks on how her "surreal" life is often distorted by media coverage.

News
>
Music News
May 29, 2007 10:08:17 GMT
' hidden talent in singing may someday take the course as more musicians are attracted to do a duet with her. While boyfriend has revealed the intention to record a song with her, Beth Ditto of The Gossip also expressed her desire to work with her.

Having bumped on Moss at a party and sang some songs, Ditto told The Mirror, "We sang a lot that night - I'd consider doing a duet with her if the song was right." However, she then continued, "I'm really scared of her boyfriend" in reference to Doherty.

News
>
Movie News
May 29, 2007 09:20:28 GMT
She scored an Oscar nomination last year and chance to land another seems bright if the project is indeed happening and takes her in as well.

According to British tabloid The Sun, movie producer Quentin Reynolds is being involved in a bidding war for the rights to turn controversial book "Diana and the Paparazzi" to a big screen feature and is keen to have portrayed the late Princess of Wales.

News
>
Movie News
May 29, 2007 09:09:29 GMT
"" was great and no one would doubt that. Nevertheless, its sequel "" will be much greater as director Christopher Nolan has promised moviegoers to shoot its four action sequences on IMAX, including that the introduction of the Joker, the role played by .

"There's simply nothing like seeing a movie that way. It's more immersive for the audience. I wish I could shoot the entire thing this way," Nolan says, while goes on adding, "You can't do this on any home theater. Batman has some of the most extraordinary characters in pop culture. We wanted the Joker to have the grandest entrance possible."

News
>
Movie News
May 29, 2007 08:07:38 GMT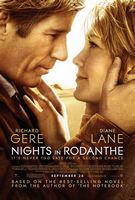 Filling in the supporting roles, and have been submitted into the cast of Warner Bros. Pictures' "" toplined by and , The Hollywood Reporter has learned.

Adapted from Nicholas Sparks' novel of the same title, the romantic drama finds Gere as a doctor who has a life-changing romance with an unhappily married woman, played by Lane, when he stops in the beach town on his journey to reconcile with his estranged son. Franco will be billed as the son while Meloni is plotted to be the husband of Lane's character.

News
>
Movie News
May 29, 2007 07:28:39 GMT
Making a different movement in his career, "Bourne" franchise producer Andrew R. Tennenbaum is about to produce "", a remake of the Hong Kong action comedy produced by martial arts superstar .

The man has obtained rights to the picture from Chan's JCE Movies via his L.A.-based Flashpoint Entertainment and reportedly is looking for writers and a director to handle the project. The original, released in 2004, revolves around the gay son of a boss whose dying wish is that he takes over the family business.

News
>
Movie News
May 29, 2007 06:57:36 GMT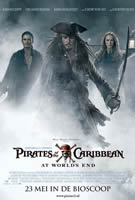 Now the pirates can finally embrace their victorious moment.

After failing to surpass the tally "" scored during its weekend debut in domestic market, "" triumphantly had its way to beat out the fellow Hollywood blockbuster globally. The epic sea adventure successfully hauled in $401 million in its first six days of release across the world to break worldwide box office record set earlier by the superhero flick with $382 million, president of Walt Disney Studios Motion Picture Marketing and Distribution Mark Zoradi announced yesterday, May 28, 2007.

News
>
Movie News
May 29, 2007 05:08:16 GMT
Venturing into videogame adaptation, famed action filmmaker John Woo is attached to direct also produce "" based on the game of the same name he is about to develop alongside Warren Spector, the creator of such video games as "Deus Ex", "Thief: Deadly Shadows", and "System Shock."

Story will focus on a ninja warrior, part of a centuries-old legacy and bloodline, who is forced to confront the reality of covert warfare in the modern world. According to Terrence Chang, Woo's producing partner, the game's concept is "actually based on facts that the Yakuza and the Russian mob are involved in tons of gold being stolen in South Africa."