News
>
Celebrity Gossip
April 07, 2007 07:43:07 GMT
We are sad to report that and split.

On that report, a source does confirm the hip hop couple has called it quits with Nelly has reportedly already begun dating other female.

News
>
Movie News
April 07, 2007 07:34:05 GMT
Showing her full dedication in acting field, is going to do an extreme step few top actresses would dare: shed her hair for a film role.

"I'm going to shave my head bald. I can't believe it," she told reporters late on Wednesday, April 4, 2007.

News
>
Celebrity Gossip
April 07, 2007 07:08:59 GMT
finally laid the persistent rumors to rest and has confirmed that she and former boyfriend and bad boy Jason Wahler never made sex tape.

In a statement posted on her , the actress wrote, "Jason and I would like to make it clear that we did not make a tape with us having sex."

News
>
Movie News
April 07, 2007 06:56:35 GMT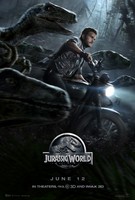 Amid the curiosity about which characters will return for the fourth installment of "Jurassic Park" franchise, "" star has delightfully given a hint on the subject matter via Collider.com.

Talking openly to the site, the actress confirmed that "Jurassic Park IV" is indeed on works while also revealing that she has received a special phone call from the flick's executive producer Steven Spielberg informing her character Ellie Sattler will once again be featured in.

News
>
Celebrity Gossip
April 07, 2007 06:49:33 GMT
No strange to modeling, lands her another project as she's been chosen to be the face of designer Jill Stuart's latest collection.

Stuart has signed the modeling contract with Lindsay to showcase her fall collection with the beauty slated to shoot the adverts in Japan over the next ten days.

News
>
Celebrity Gossip
April 07, 2007 06:23:02 GMT
What a difference a few weeks make. Previously planned to get hitched after their baby is born, and have changed their mind. They are now planning to walk down the aisle in the next few months, before their baby is due.

Since the baby is due in late summer, "There's not enough time to plan a big wedding, so they are just going to have an intimate ceremony," a source told In Touch Weekly magazine. "They'll have just 25 guests for the nuptials in Naomi's hometown of Sydney, Australia, with a lavish wedding reception for all their stateside friends after the baby is born."

News
>
Movie News
April 07, 2007 06:00:54 GMT
Taking deep concern on the critical issues posed by September 11th incident, PBS TV network is going to launch a special series consisting of eleven independently produced documentaries which explore the challenges confronting the post-9/11 world, including the war on terrorism, the conflicts in Iraq and Afghanistan, as well as the experience of American troops serving abroad.

Entitled "America at Crossroad", the series will premiere on Sunday, April 15, 2007 to then runs through Friday, April 20 hosted by Robert MacNeil who will provide context to the compelling stories and provocative points of view throughout its airings. List of the films featured can be viewed on the at the network's official site with footage from the series available at .

News
>
Celebrity Gossip
April 07, 2007 06:00:36 GMT
If you are well aware with what is going on between the co-stars, you won't be shock that the rumors on the street are true. and are dating and taking it slow.

A month after report on their dating came to the surface, it is now confirmed that the movie stars seem to be deepening their relationship. During the past few weeks, the duo have been spotted dining together in LA and hanging out with Reese's two children in NY.

News
>
Music News
April 07, 2007 05:16:06 GMT
Punk rock band is back to active mode by announcing tour dates and also seventh album plan. The legendary band is up for a North American Spring Tour on April 12 in Ventura, Calif.

The first date is reported to be a sold out and so do the dates in Chico, Calif., Vancouver, B.C., Calgary, A.B. and Edmonton, A.B. Within the 22 dates jaunt, the band will visit Memphis, Winnipeg and Kansas before wrapping up in Tucson, AZ on May 10.

News
>
Music News
April 07, 2007 04:53:08 GMT
received a standing ovation in the event dubbed "Celebrating the Music of Bruce Springsteen". He made a surprise appearance in the end of the show by singing "Rosalita" that immediately invited roars from the audience. They leaped from their seats and continued to cheer on him for the last 30 minutes.

Held on April 5 in Carnegie Hall, the event presented Bruce performing 3 songs, two of which are played acoustically. The rock and roll legend said in the middle of the show "The good news is...I'm not dead yet!" and then he made a tribute to blues singer Odetta who sang his classic "57 Channels (And Nothin' On)" earlier.

News
>
Celebrity Gossip
April 07, 2007 04:38:41 GMT
Watch out Broadway, is coming. Makes a name on the big screen, the movie hunk is considering to take to the stage later this year.

The actor is in negotiations to play the lead role in David Rabe's drama "The Basic Training of Pavlo Hummel," about a Vietnam-stationed soldier with an African-American alter-ego called Ardell.

News
>
Movie News
April 07, 2007 04:23:01 GMT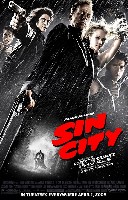 In the wait for "Sin City 2" to grace the big screen, a surprising yet delightful tidbit has come out from Robert Rodriguez's mouth about the franchise.

The Mexican-American filmmaker told PBS' "The Charlie Rose Show" that "" would probably continue in some form on television while revealing that the sequel to the flick may get filmed in June this year. It is presumed that the man possibly begins working on the planned series after the release of "Sin City 2" in theaters.

News
>
Music News
April 07, 2007 04:20:55 GMT
Panic! At the Disco has begun the recording of sophomore album that is targeted to be complete by mid 2007. The follow up of "" (2005) is being baked in Mount Charleston studio in Nevada and has produced 4 songs so far.

In a 2006 interview, frontman Brendon Urie said that this album will go to a new direction and is going to be the stuff that they have never tried before. Guitarist Ryan Ross then updated it by saying that there is a theme running in the whole record. "It's kind of a love story. It's a timeless age of romantic, poetic fantasies," he said.

News
>
Celebrity Gossip
April 07, 2007 04:08:41 GMT
Bollywood top actress and international star launched a unique photo exhibition celebrating 75 years of Indian cinema at the famous Indian restaurant "Sitaaray" in London.

The photographs, entitled "Faces," are part of a tribute to the stars of the Indian cinema by legendary photographer Gautam Rajadhyaksha. They would be on display at Drury Lane's Bollywood-inspired restaurant until April 21st.

News
>
Movie News
April 07, 2007 03:47:46 GMT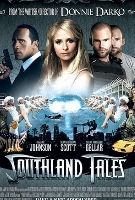 Prepare for better look on "", folks as the flick's writer/director Richard Kelly has delightfully stated via his blog that he has obtained a green light from Sony Pictures Entertainment to make additional round of visual effects for the movie.

Expressing his excitement and relief of being able to "finish the film properly", the Virginia-born filmmaker remarked that the picture would be "completely finished for the first public screening sometime mid-summer" while promising to inform its release date as well as the coming of its teaser trailer.