News
>
Movie News
February 08, 2007 04:23:01 GMT Snatching the chance dropped by , has given a positive sign to take over a role recently left by her fellow starlet in "."

MTV reports that Myriad Films, the studio where the project is produced at, has confirmed that "" star is joining the cast to replace Lohan for the role of Hester Worsley. Lohan quitted the flick last week following her decision to focus more on her rehab which she has been undergoing since January.

News
>
Celebrity Gossip
February 08, 2007 03:35:48 GMT
She's back on the market. is single again.

Spears and model-turned-temporary beau Isaac Cohen have called it quits, it has been reported. "They are no longer an item," Brandi Lord, Cohen's agent at L.A. Models, confirmed to OK! magazine.

News
>
Movie News
February 08, 2007 03:17:06 GMT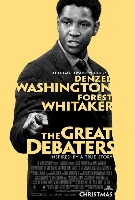 Appears to be determined enough in making more marks in film acting, "" star is engaged in talks for a starring slot in -directed drama feature "", the actor himself has revealed to MTV.

"If that goes through, it could very well be my next movie," so he said. "It's a great script... One for the Oscars, possibly."

News
>
Celebrity Gossip
February 08, 2007 03:13:30 GMT
or ? Can you please help them decide which one of them should carry a baby as the same-sex couple is planning to start a family?

The talk show host revealed during a recent interview with fashion magazine W that she and Portia are planning on starting a family, but have yet come to the decision on which one of them will carry the baby.

News
>
Movie News
February 08, 2007 02:44:54 GMT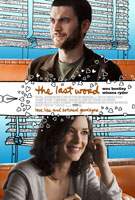 Finally, she's back for some romance. Production Weekly has revealed that has signed on to be the female lead in offbeat romantic dramedy "", which is currently being set up at Deviant Films.

Starring opposite and , the beauty will play the sister of a recently deceased client of Bentley's character, a reclusive writer who makes his living composing suicide notes for other people. As for Romano, it is still unclear yet what role he is to portray.

News
>
Celebrity Gossip
February 08, 2007 02:38:18 GMT
Famous celebrities, including the likes of , , , and , are all teaming up for a new Vanity Fair vintage Hollywood movie-cum-magazine photo spread, shot by celebrity snapper Annie Liebowitz.

Besides them all, there is also Oscar nominee who plays beaten boxer Downey Jr.'s ringside agent in one shot. and , in addition, also pose together in short film noir titled "Killers Kill, Dead Men Die". The film reportedly features 39 big names in total and can be seen at VanityFair.com.

News
>
Celebrity Gossip
February 08, 2007 02:23:22 GMT
Rapper will host the first ever live 38th NAACP Image Awards, set to air live on Friday, March 2 (8:00-10:00 PM ET live/PT tape-delayed) on FOX, organizers announced Monday Feb 5th.

"We are pleased and honored to have LL Cool J host our first live telecast," said Vicangelo Bulluck, executive producer of the telecast. "His humor, intelligence and incredible talent will make the awards an exciting evening to remember."

News
>
Celebrity Gossip
February 08, 2007 01:58:02 GMT
Don't you dare to misinterpret her. , who is famous for always wearing trousers/pants, reveals she does like fashion. In an interview with fashion magazine W, the talk show host revealed that people usually think she hates fashion because she doesn't like wearing dresses.

"Whenever [girlfriend ] and I are on the red carpet, they're yelling out for her to tell them what she's wearing. But nobody cares [about what I'm wearing] because I have a suit on, even if it's a Gucci suit," said DeGeneres to the magazine adding, "That to me is frustrating, because I put effort into getting ready too. But I guess it's not as important, and I'm not as dressed up somehow."

News
>
Movie News
February 08, 2007 01:54:43 GMT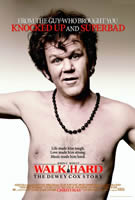 Aiming to surge deeper into film industry, is holding final negotiations to join and starring in "Walk Hard", a comedy feature of Columbia Pictures production.

If a deal is reached, the beauty will likely be billed to play the wife of Reilly's character Dewey Cox, whose life journey becomes the film's center. Fischer, on the other hand, has already been reported to portray a June Carter Cash-like love interest for the man.

News
>
Celebrity Gossip
February 07, 2007 09:15:01 GMT
who? It seems already forgets about her ex-girlfriend as he's been spotted with another female companion who happens to be , just 12 hours after ending his four-year relationship with the Aussie pop singer.

Martinez was spotted hugging Cruz in Los Angeles, at the Chateau Marmont hotel. Britain's Daily Mirror made a meal of photographs showing the French actor in an embrace with the actress, which were carried on the paper's front page with the headline "Kylie Cad Cruz Schmooze" and in a double-page spread, only show Martinez and Cruz sharing what appears to be a friendly hug.

News
>
Celebrity Gossip
February 07, 2007 08:58:16 GMT
First they got double and now the third one is coming. and his doctor wife Ashley Harper are expecting their third child in June later this year.

Dave and Ashley married in August 2000. They have already had fraternal twin girls, Grace Anne and Stella Busina.

News
>
Music News
February 07, 2007 08:37:17 GMT
is going to have her next album, "", released via Columbia Records on April 17th later this year.

The set, as said by Smith, will carry in it her renditions of 's "Pastime Paradise," 's "Helpless" and ' "Everybody Wants To Rule the World."

News
>
Movie News
February 07, 2007 08:23:30 GMT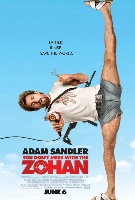 Set to add one more comedy flick in its pit, Columbia Pictures is reported to be in final negotiations to pick up the rights to "", a spec script written by , Robert Smigel, and .

Originally set up at Revolution Studios, the picture concerns a Mossad agent who fakes his death so that he can anonymously move to New York and become a hair stylist. It is said that Smigel now is busy penning a rewrite.

News
>
Music News
February 07, 2007 08:06:50 GMT
sent a shock to music lovers when he on Tuesday Feb 6th announced plans to stage this year's Ozzfest, his annual U.S. summer hard-rock extravaganza. All in all, this year fest will be a free event. That sounds great, don't you think so?

The 12th annual rock festival, to be headlined by the British heavy metal pioneer himself, will be kicked off July 27 in the Los Angeles area and play 25 dates. "It's business as usual, except it's free. We want to encourage new music and new talent," Ozzy's wife-manager said.

News
>
Movie News
February 07, 2007 07:49:03 GMT
Jumping into the recent flow of film spoofs, The Weinstein Company is set to bring up another of the kind titled "" from a spec script written by Steve Basilone and Annie Mebane, Variety has reported.

Aims to develop the flick with Benderspink, Weinstein Co. will make the movie as a spoof on dance movies, lampooning either the recent ones like "Save the Last Dance", "", and "" or the 1980s classics such as "Footloose" and "Dirty Dancing." Chris Bender, Mason Novick, JC Spink are all serving as producers.