News
>
Celebrity Gossip
May 11, 2007 02:53:33 GMT
earns an additional predicate besides that of movie actress. The Hollywood babe has been named an Ambassador against Hunger for the United Nation's World Food Program (WFP).

The organization announced her tapping on Wednesday May 9th. Concerning her new task, Barrymore will be promoting school feeding projects in some of the world's poorest countries.

News
>
Celebrity Gossip
May 11, 2007 02:20:40 GMT
When it comes to making donation, will always do the biggest way possible. The hip-hop superstar, who is also well known for being a producer and actor, contributed an undisclosed amount of donation Thursday May 10th to Hip Hop 4 Habitat, a project where members of the hip hop community will build a home for a needy family.

The Detroit native contributed his donation via his Marshall Mathers Foundation to the project, which is looking to raise $75,000 in order to build a 1,100 square-foot home near Mack Avenue and Lakepointe Street on Detroit's east side. It's tentatively set to be built over one week in October later this year.

News
>
Music News
May 10, 2007 10:28:31 GMT
Canadian band will have its second album under Sire Records. Titled "", the fifth studio album features a different sound from the outfit.

"It covers the journey from bliss to misery and the attempt to get back to bliss, while acknowledging how exciting the ride can be in between," vocalist Steve Bays said.

News
>
Music News
May 10, 2007 09:58:28 GMT
Claiming that this would be his music year, repeats his successful collaboration with "brother" . The two of them will have a double joint CD before the end of this year which he refers as 'celebration'.

The rapper revealed that he and Omarion have had this project in mind for years but hadn't got the opportunity. "We're in the creative process right now, still trying to come up with a title and everything," Bow Wow said. "Me and him are coming up with ideas daily, so the process is gonna go real smooth. We're anxious to get in the studio together and make this whole thing happen."

News
>
Movie News
May 10, 2007 09:51:31 GMT
Ready to establish more than good collaboration between them, and have both inked deals to star together in "Laws of Motion", a comedic feature coming from Plum Pictures, Ideal Partners Film Fund, and Hilary Swank Productions.

In the project, Perry will play a husband struggling with life in a repressive career and community along with headaches caused by his free-spirited brother and sister. Meanwhile, Swank is taking a supporting role as the all-too-perfect neighbor of Perry's harried character.

News
>
Music News
May 10, 2007 09:43:14 GMT
Following the rumor of her 11th studio album, has spent some time in British Virgin Islands studio and had by her side. The producer will assist her in a song penned by Bryan Michael-Cox and will be among others contributing in the highly anticipated album.

Carey did a "country" song for her upcoming movie with legend and the producers considered putting the track in the album. Dupri also made his statement that he is producing a collaboration among Carey, and which may also present in Carey's new album.

News
>
Movie News
May 10, 2007 09:33:36 GMT
Set to go wherever rhythm takes her, has landed the female lead in a big screen feature about swing dance entitled "" opposite "The Attic" star Tom Malloy.

Here the beauty is poised to portray a bored-with-life English teacher who befriends a West Coast Swing dancer, played by Malloy, with whom she enters the world Swing dance competition while overcoming obstacles presented by her workaholic fiancee and his former dance partner.

News
>
Music News
May 10, 2007 09:16:57 GMT
decides to take their hands off the matter on Belgrade venue. The band has requested the concert organizers to change the venue so that hundreds of horses will not endure any traumatic experience.

"The concert will not take place on the Hippodrome," a rep from Music Star Production said. "The Rolling Stones' band members are great animal lovers. We didn't manage to convince The Stones' management that the concert would not harm the horses."

News
>
Movie News
May 10, 2007 09:11:19 GMT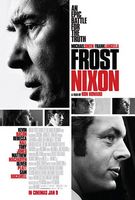 Submitting more actors into the cast, Universal Pictures has picked up , , and to join and in its dramatic feature of "."

An adaptation of the hit Peter Morgan play, the picture will center on a series of televised interviews that President Nixon granted David Frost in 1977, ending with a tacit admission of guilt regarding his role in the Watergate scandal.

News
>
Music News
May 10, 2007 09:00:33 GMT
will soon be joined by girlfriend should any talk between Island Records and Janet meet a bright end. The label has been pursuing the artist since a long time ago and now that Dupri is the president of the urban music, the chance is getting larger.

"Definitely Janet will end up at Island," Dupri said on behalf of Janet. "That's without a doubt. L.A. (Reid) always wanted to sign her regardless I was there or not. I don't know where that deal is - I left that in the hands of L.A. and Janet's people - but more than likely, he'll get what he wants."

News
>
Movie News
May 10, 2007 08:45:06 GMT
Making his way back to the big screen after directing the pilot episode of NBC's military drama series "E-Ring", Taylor Hackford has given his commitment to helm "" for Walt Disney Pictures and Beacon Pictures, Variety has reported.

Based on a true story, the project will follow a South African game preserve owner named Lawrence Anthony as he embarked on a rescue mission to save the animals in the Baghdad Zoo when the invasion of Iraq began in 2003. Beacon chairman Aryman Bernstein penned the screenplay alongside Terry Jastrow while also serving as producer with his partner Charlie Lyons executive producing.

News
>
Music News
May 10, 2007 08:27:54 GMT
Following 's request to have joining him on his , Winehouse responded enthusiastically. However, for someone who is in the pinnacle of her career, Winehouse is clearly not in the 'lookout' for she admitted not knowing this news.

"What? I didn't know that. Prince is gonna study the Bible?! Is he going to be a rabbi?" she said after told about Prince's only European visit before studying bible. "I hope I can do (the gigs) though. I'll drop everything to do that. Stuff like that doesn't make me go, 'Oh, I must be the nuts.' Stuff like that makes me want to do this tomorrow, and the night after, and the night after," she continued.

News
>
Celebrity Gossip
May 10, 2007 08:03:15 GMT
Let's celebrate now that is a graduate of the University of Kentucky.

The actress received a bachelor's degree of arts in French, after attended the university from 1986 to 1990, but left one course shy of graduation.

News
>
Movie News
May 10, 2007 07:59:00 GMT
With his well-built figure and acting talent plus a series involvement in action movies, it's no doubt very easy to imagine appear as a superhero character in this heavy flow of projects on the superior beings, and apparently the star himself is aware of it indeed.

Visited on the set of "" in which he plays Agent 23, the wrestler-turned-actor revealed to Steven Chupnick that he is open to the idea of re-teaming with director Peter Segal in "", the filmmaker's next effort telling about Captain Marvel that John August recently boarded to work on its script.

News
>
Music News
May 10, 2007 07:50:54 GMT
Rapper who had "" since late 2006 gave its sneak peek at Sony Studios in Manhattan, New York on May 8. As promised, Fabolous presented the album in all-star mode.

The track "Brooklyn" received the guest voice from and Uncle Murda while "Baby Don't Go" had on the bill. gave his contribution in the first single "Diamonds" while appears on "Foggin' Up the Windows". and meanwhile, assist on "First Time" and "Return of the Hustle" respectively.