News
>
Celebrity Gossip
February 17, 2007 04:18:38 GMT
was on Friday Feb 16th charged with misdemeanor driving under the influence (DUI), stemming from her arrest in December 2006 when police said she was driving the wrong way on a Los Angeles freeway.

The case, additionally, also alleges the star had a prior misdemeanor DUI conviction in 2003 and according to California law, if convicted of a DUI twice within 10 years a person faces a sentence of 90 days to a year in jail, a fine between $390 and $1,000, and a suspension of driving privileges.

News
>
Movie News
February 17, 2007 03:54:36 GMT
Though already attached to direct couple of film projects, Ron Howard turns out to still have an eye on another. The noted filmmaker is reportedly putting interest in helming thriller drama "", a remake of French feature of the same title of Universal Pictures production.

Written and directed by Michael Haneke, the original, a 2005 release, featured Daniel Auteuil and as a married couple who find mysterious videotapes of surveillance planted on their porch which gradually reveal whoever is making them knows more about the husband's past than he would like them to. It is said that the new version, to be set in the U.S., will amp up the suspense and consequences.

News
>
Celebrity Gossip
February 17, 2007 03:30:00 GMT
The question on who will be the legal heir of 's inheritance is no longer a mystery. A judge in Florida has on Friday Feb 16th made public the former Playboy Playmate's will.

The 19-page will, Smith signed on July 30, 2001, didn't mention the amount of money she has but did say lawyer and boyfriend, Howard K. Stern, should be her executor and hold her estate in trust for son Daniel Smith. But concerning Daniel's death last year, it remains unclear if Stern will take control of Smith's estate.

News
>
Movie News
February 17, 2007 03:19:31 GMT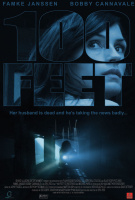 It's time for to go for spooky things again after "House on Haunted Hill." Writer/director Eric Red has revealed to Arrow in the Head that the former Bond girl has already been tapped to play the lead in his supernatural thriller flick "", currently being set up at Grand Illusions.

"We've been fortunate to cast Famke Janssen in the role of Marnie," Red remarked. "Famke is a beautiful actress of great presence and intelligence, completely dedicated to the realism of character and performance. With Famke's timeless beauty, she will bring glamour and star power to the role of Marnie, reminiscent of in the classic 'Wait Until Dark.'

News
>
Celebrity Gossip
February 17, 2007 02:52:57 GMT
has a new job. The beauty has been booked to star in a sexy show on the Las Vegas strip.

The sexy model-and-actress will thus star in a magic and variety show with Dutch magician Hans Klok at the new Planet Hollywood Resort and Casino beginning from May 12 later this year.

News
>
Movie News
February 17, 2007 02:27:59 GMT
Signing another deal with producer Jerry Bruckheimer after their hugely successful pact in "Pirates of the Caribbean" series, Disney is about to develop a film feature titled "" based on Mark Bowden's article of the same name following its acquisition on the screen rights to the work.

The project thereby puts Bruckheimer back in business with Bowden as the renowned producer previously produced 2001's "Black Hawk Down", which Ken Nolan adapted from Bowden's book. It has been revealed that Bowden himself will pen the script for the picture.

News
>
Celebrity Gossip
February 17, 2007 02:27:24 GMT
New rumors surface by the hour that has found a new date, at least in time for Valentine's Day. The actress was seen at an concert Wednesday night Feb 14th at New York's Judson Church, cuddling up to director Spike Jones.

Witnesses told the New York Post newspaper, both were seen "cuddling and looking very lovey-dovey." While it has yet official that they do dating, at least Barrymore wasn't all alone during the night.

News
>
Movie News
February 17, 2007 02:03:43 GMT
They are best friends and now are heading to the big screen together, finally.

Yes, and have delightfully given their agreement to work hand in hand in toplining a sexy thriller entitled "" which will see them as archenemies.

News
>
Celebrity Gossip
February 17, 2007 01:55:19 GMT
can't stay in rehab for more than 24 hours. The once famous pop singer reportedly checked into a rehab facility two days ago but refused to stay and checked out less than 24 hours later.

Per People, it is reported that Britney has checked herself in the 24-hour Rapid Dry program at Eric Clapton's Crossroads Centre in Antigua. Rumors on the street say, the pop tart checked in after being urged by friends and family who've seen her intoxicated in public places and was so "exhausted" on New Year's Eve she collapsed.

News
>
Celebrity Gossip
February 16, 2007 09:52:13 GMT
Sure it is a good start in going through the whole year of 2007 for . The charming actress delightfully took home a prize as Academy of Canadian Cinema and Television held its Genie Awards Tuesday, February 13 at The Carlu in Toronto.

Moss nabbed Best Performance by an Actress in a Supporting Role for her appearance in "", a dramatic feature directed by "Trauma" helmer Marc Evans. Her co-star , who had received nomination in leading acting category, however, sadly failed to win as the honor went to Julie Le Breton of "The Rocket" instead.

News
>
Music News
February 16, 2007 09:36:55 GMT
It's over for . The R&B recording artist is no longer No. 1 on the Billboard Hot 100 as 's "Say It Right" rises one to reign the top spot, thus marks her second No. 1 single following "Promiscuous," which reached the top six months ago. Beyonce's "Irreplaceable", meanwhile, slips one to the 2nd spot.

's "The Sweet Escape" featuring is at No.3, just one place ahead of 's "This Ain't a Scene, It's An Arms Race" which slips one from last week position to No. 4. Elsewhere on the Hot 100, ' "Runaway Love" featuring , going up one to No. 5.

News
>
Music News
February 16, 2007 09:06:15 GMT
It's been eight years now that brings to the surface details on his second solo album, a follow up to his debut "Tim's Bio" which was released in 1998.

The forthcoming album, titled "Timbaland Presents Shock Value", is scheduled for a March 28th release date and includes collaborations with , , , , , and .

News
>
Movie News
February 16, 2007 09:04:20 GMT
Forming a high-profile cast, , , and are all positive to take part in an ensemble drama entitled "Winged Creatures", which Robert Salerno is set to produce via his Unruly Films.

Based on Roy Freirich's debut novel, the project focuses on the survivors of a brutal restaurant murder who are left to divine their own individual paths to understanding their mortality and connection to society. Production is expected to start on March 19 this year with Rowan Woods at helm.

News
>
Movie News
February 16, 2007 08:42:48 GMT
Continues his steady effort in landing adult roles, is poised to star as an undercover cop in an untitled action flick developed by New Line Cinema following its successful attempt in making a preemptive deal to the project.

Written by "" scribes T. J. Scott and Kevin Lund, the picture sees Tatum's character, a New York City cop, get assigned to infiltrate the underground world of free running, known as Parkour, to bust a seemingly unstoppable gang of bank robbers. No word yet on the director, but it is revealed that Marty Bowen and Wyck Godfrey will both produce.

News
>
Movie News
February 16, 2007 08:15:22 GMT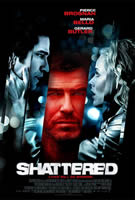 The butterfly finally finds a place to see the light. The Hollywood Reporter has learned that Lionsgate Releasing has obtained stateside distribution rights to R-rated crime thriller "Butterfly on a Wheel" from Icon Productions, which developed the movie alongside Infinity Features and Irish DreamTime.

Filmed in Vancouver and Chicago, the picture centers on a happy-seeming married couple whose daughter gets abducted by a mysterious stranger whose demands unexpectedly are not in the pursuit of a big cash payment. The title is derived from Alexander Pope's "An Epistle to Dr Arbuthnot": "Who breaks a butterfly upon a wheel?."