News
>
Celebrity Gossip
February 16, 2007 07:01:11 GMT
Don't get confused for has set all the record straight. The country music recording artist turns down gay rumors which first sparked when her estranged wife cited "fraud" as the reason for annulling their brief 2005 marriage.

In an interview to air Sunday Feb 18th on CBS' "60 Minutes," Chesney said, "It's not true. Period. Maybe I should have come out and said, `No, I'm not (gay),' but I didn't want to draw any more attention to it. I didn't have to prove to anybody that I wasn't (gay). I didn't feel like I really did."

News
>
Celebrity Gossip
February 16, 2007 06:36:23 GMT
Being crowned Hasty Pudding Woman of the Year, received the traditional "Pudding Pot" following a parade through Cambridge with Harvard men dressed in drag Thursday Feb 15th.

"Thank you so much for this fabulous golden pot. It's been such a wonderful day. This is the closest I'll ever get to a Harvard degree for sure," Johansson commented. "It's a real honor and I can't wait till later tonight when we party."

News
>
Celebrity Gossip
February 16, 2007 06:14:53 GMT
More and more names are filling up the list of presenters for the 79th Academy Awards ceremony. Producer Laura Ziskin confirmed yesterday, February 15 that four more actors namely , , , and have all taken the duty following the previously announced nine names.

Honoring best achievements in filmmaking of 2006, this year's event will take place at the Kodak Theatre at Hollywood & Highland Center on Sunday, February 25 and be aired live by ABC at 5 p.m. PST (8 p.m. EST), beginning with a half-hour red carpet arrivals segment, "The Road to the Oscars."

News
>
Music News
February 16, 2007 05:58:35 GMT
, the lead singer of alternative rock supergroup , has quit the music act, citing "irresolvable personality conflicts as well as musical differences".

Announcing his leaving the group, Cornell said Thursday February 15th, "Due to irresolvable personality conflicts as well as musical differences, I am permanently leaving the band Audioslave. I wish the other three members nothing but the best in all of their future endeavors."

News
>
Movie News
February 16, 2007 05:07:49 GMT
The Two Face search is likely to come to an end. Confirming the heavy rumors on who will play the villain in "", Warner Bros. Pictures is reportedly holding final negotiations with for the role, which has been a burning topic among moviegoers and superhero fans lately.

If everything is settled, Eckhart thus will be the next actor to portray the character after in 1995's "Batman Forever." In Batman lore, Two Face aka Harvey Dent is originally the district attorney of Gotham City and an ally of Batman before he becomes the insane crime boss who brings problems to the hero.

News
>
Celebrity Gossip
February 16, 2007 05:03:50 GMT
The spirit of Valentine's Day brought the family whole again. and estranged husband, , reunited with their daughters, Sam J. and Lola Rose, for the day of love.

When it comes to their little girls, the couple who once went through a tough divorce, wants to make it good. Denise and Charlie, spotted with a daughter in each arm, were seen strolling past the Agoura Animal Clinic on Wednesday Feb 14th.

News
>
Celebrity Gossip
February 16, 2007 04:16:46 GMT
No, not flower nor chocolate. received neither one on Valentine's Day, but she's very happy during that day. Wondering why? Because she got a wedding ring from boyfriend, Shane Deary.

Russell, who starred in TV's "Felicity," tied the knot with her longtime contractor boyfriend, Shane in an intimate ceremony in snowy New York on Valentine's Day attended by a handful of friends, the actress representative, Jill Fritzo, confirmed to E! News Thursday.

News
>
Celebrity Gossip
February 16, 2007 03:46:16 GMT
Contrary to tabloid and Internet reports, is not engaged. Not for now at least.

In response to the engagement report, Ferrera's rep, Carrie Byalick, sent an e-mail to The ShowBuzz Thursday Feb 15th, read Ferrera "is not engaged."

News
>
Celebrity Gossip
February 16, 2007 03:09:01 GMT
and are two different persons. But when it comes to resemblance, Theron surely is the first choice to play the late star in a film about her life.

Rumor has it that Theron is movie bosses' first choice to star as the Playboy Playmate who married an 89-year-old oil billionaire and died February 8, 2007 at 39.

News
>
Celebrity Gossip
February 16, 2007 02:31:54 GMT
Wanna know what's new from ? In an attempt to promote her latest fragrance, "Midnight Fantasy," which was launched in December 2006, Elizabeth Arden, a global prestige beauty products company, will make it possible for fans to send personalized "Midnight Fantasy" phone calls from Britney on midnightfantasybritneyspears.com.

Using the Interactive Voice Recording (IVR) technology, fans nationwide will be able to send a personalized voice message from Britney to a friend's phone or e-mail address. Senders provide the receiver's name and personality to create a personalized "MIDNIGHT fantasy" message from Britney selected just for them.

News
>
Music News
February 16, 2007 02:04:47 GMT
Long that we haven't heard about her, now is back on track. The Canadian singer is putting the finishing touches on a new French-language album which is planned for May 22, 2007 release date.

The music effort, titled "", according to the singer's record label is a celebration of womanhood featuring songs by famous female writers from Quebec and France, including Francoise Dorin, Christine Orban, Nina Bouraoui, Marie Laberge, Lise Payette, Denise Bombardier, Nathalie Nechtschein, Jovette Bernier and Janette Bertrand.

News
>
Movie News
February 15, 2007 10:37:09 GMT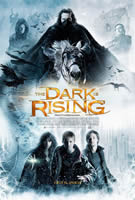 Listing up more names in its cast, "" has satisfyingly added a number of actors into the lineup following the inclusion of , , and . Those submitted include of "Everwood" fame, "Heroes" star Christopher Eccleston, Amelia Warner, Emma Lockhart, Gary Entin, Edmund Entin, Jonathan Jackson, and , who was recently seen in "."

All will come under the direction of David Cunningham who will helm from script written by John Hodge. Smith will play the older brother of Ludwig's character, an edgy young man with piercings and tattoos who questions their father's authority, while Eccleston is set to portray the movie's villain, the Rider.

News
>
Movie News
February 15, 2007 10:35:32 GMT
Embracing his first directorial work since 2000's "Men of Honor", George Tillman Jr. has signed on to helm "", which is set to be produced by Contrafilm for DreamWorks Pictures, The Hollywood Pictures has revealed.

Adapted from a New York magazine article by David Amsden that is based on an actual event, the project is set on the eve of high school graduation during which seniors throw an epic house party. As it goes out of control, police then are called, making the night a defining moment for the teenagers inside as they struggle with their fears of growing up.

News
>
Movie News
February 15, 2007 09:42:38 GMT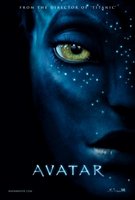 Good news has come from James Cameron regarding his ambitious project "." On his way back from filming three days of live action work in Kauai for the flick, the famed filmmaker eagerly gave Ain't It Cool News an update of the movie's cast.

The Oscar-winning director happily confirmed that Wes Studi, , , Joel David Moore, , and have all been included in the lineup with Weaver playing a character named Grace. Already submitted to the list were and who portray Jake Sully and Neytiri, respectively.

News
>
Celebrity Gossip
February 15, 2007 09:15:00 GMT
, , and were among the winners at the Elle Style Awards, the "unofficial fashion Oscars", held in Camden's Roundhouse in London Tuesday Feb 13th.

While the "Material Girl" has been named the Most Stylish Star, supermodel Campbell was hailed as Best Model, and Cruz nabbed the award for Best Film thanks to "".