News
>
Celebrity Gossip
May 23, 2007 03:48:17 GMT
makes media headlines again. The reality TV star and socialite was reported to have checked into rehab for treatment of an eating disorder and substance abuse.

Per media reports, it is claimed that Nicole checked into the Beau Monde Treatment Center in Corona Del Mar, California on May 11th to deal with anorexia and an addiction to pills. She reportedly weighing in at 83 pounds.

News
>
Movie News
May 23, 2007 03:42:42 GMT
Supporting tidbit made by LatinoReview.com earlier this month about the cast addition for "", Variety has revealed that is indeed joining to star in the project, Bryan Singer's WWII thriller set up at United Artists.

Based on true story, the picture centers on real-life Nazi officer Claus Schenk Graf von Stauffenberg who, along with several others, carried out the famous assassination attempt on Hitler in July 1944. Branagh is said to portray a German general who mentors Cruise's character and hatches the military coup plan.

News
>
Celebrity Gossip
May 23, 2007 03:03:48 GMT
The split already over. In the wake of their shocking split, and were spotted together again not long after the break up rumors made their way among people.

Mayer, a rock singer, was spotted leaving the pop singer's New York hotel early Monday morning May 21st. A guest who spotted Mayer leaving Simpson's suite at the Soho Grand tells In Touch Weekly magazine, "He was looking really happy. He couldn't stop smiling."

News
>
Celebrity Gossip
May 23, 2007 02:36:33 GMT
Talking about bad luck, experienced it when she broke her nose over the weekend, just days before the season finale of "American Idol."

The judge was trying to avoid stepping on her pet chihuahua Saturday May 19th at home and fell, breaking her nose and toe, while tore her cartilage as well. Her publicist David Brokaw confirmed the incident, saying "She went to the doctor and she did break her nose, but she's moving on and doing great. She looks terrific. If you didn't know she broke her nose, you'd never guess anything happened to her."

News
>
Celebrity Gossip
May 23, 2007 02:24:21 GMT
Baby twins are on the way for Hollywood couple and Kimberly Buffington.

Lisa Kasteler, a publicist for Quaid, confirmed Monday May 21st the couple, married in July 2004, is expecting twins later this year by a surrogate mother.

News
>
Celebrity Gossip
May 23, 2007 02:01:14 GMT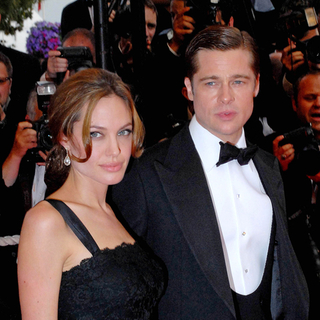 Fresh from her Cannes appearance with partner , has revealed that she wants to take a break from acting to focus on her family.

The movie beauty said Tuesday May 22nd while promoting "" at the Cannes Film Festival, "I'm working this summer. I'm in Prague for a few months, then I take two months off, then I work for two months. And then I take a year off."

News
>
Movie News
May 22, 2007 11:13:23 GMT
Seems to have no space to take a break in writing scripts, Christopher McQuarrie has directly moved from his stint in "" to pen for a WWI drama entitled "", Variety has reported.

Set up as a co-production between 2929 Productions and Spitfire Pictures, the battlefield drama revolves around three characters consisting of an American ambulance driver living in France, a British soldier wrongly accused of cowardice, and a German soldier mired in the trenches.

News
>
Movie News
May 22, 2007 10:04:58 GMT
It is already less than a month before moviegoers can see "" grace the big screen this summer and so, no wonder promotions on the flick are being carried out on the fast track now, which sure will bring great amount of delight to the superhero fans.

In the follow-up to the four TV spots for the movie aired on NBC yesterday, May 21 during the season finale of sci-fi drama series "Heroes", the network has launched a mini site for the superhero flick online at it's featuring all the clips shown.

News
>
Movie News
May 22, 2007 09:24:09 GMT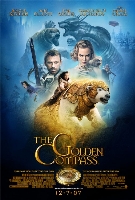 Revealing the first look of its ambitious project "", New Line Cinema has brought up to the surface a teaser trailer for the fantasy adventure on the web.

Placed at in High Definition QuickTime format, the clip starts out with a ring falling through mid-air which then transforms into a compass, along the way showing stunning visual effects while introducing the viewers glimpses of the film's impressive cast.

News
>
Music News
May 22, 2007 08:51:15 GMT
In what has become the perfect timing, gospel singer has signed a deal with Columbia Records to do a holiday album this year. The Grammy award-winning singer is currently in Houston working on the songs so that they will be ready for Oct 16 release.

"Yolanda Adams is truly the 'first lady of modern gospel' and we are proud to have her on the Columbia Records roster," said Steve Barnett, Chairman, Columbia Records. "Her pioneering blend of R&B, pop and gospel continues to inspire her fans and transform the musical landscape. Her music has brought me a lot of joy over the years and we are all very excited to hear where Yolanda is going next."

News
>
Movie News
May 22, 2007 08:38:25 GMT
Set to present a touching tale of loyalty and faithfulness, has given his commitment to both star in and produce a dramatic feature titled "" which will be developed under Inferno Entertainment.

Inspired by the 1987 Japanese film "Hachiko monogatari" made based on a true story happened in Tokyo, Japan, the project will find the actor portray a college professor who takes in a dog he finds abandoned. Both man and hound gradually find their lives changed as an unbreakable bond between them is formed.

News
>
Music News
May 22, 2007 08:24:26 GMT
is made this year's host of talent show Thirst Studio Global Sessions. The contest that seeks potential music talents all around the world will also hold the acts of , Erick Morillo and .

West will have to fly to Las Vegas for the finale that will take place May 25-27.

News
>
Music News
May 22, 2007 08:00:52 GMT
Grammy winning songwriter Jesse Harris has compiled a list of soundtracks that will be performed by artists like , , , Black Keys, and .

The record that earmarks all of the music in support of -directed movie "" will arrive August 7 via Hickory Records.

News
>
Celebrity Gossip
May 22, 2007 07:59:36 GMT
Already announced to be the Action Movie Star of the Year last month, finally can bring the prize home as he was officially bestowed the title at the ceremony of this year's Taurus World Stunt Awards held Sunday, May 20.

Named so for conducting many of his own stunts in epic saga "", the actor received the trophy from the hands of fellow thesp , who described Butler's role as King Leonidas in the flick to be a "powerful, flesh-and-blood performance combined with brilliantly aggressive, athletic stuntwork."

News
>
Music News
May 22, 2007 07:21:02 GMT
' second album "" will be available in a double disc version on July 10 via Legacy/RCA. The album that hit stores for the first time in 1997 is re-released to celebrate its 10th anniversary.

While the original record is still left as it is in the first disc, the second one will hold the covers of Gary Numan's 1979 hit "Down in the Park", Killing Joke's "Requiem" and the band's second cover of Gerry Rafferty's "Baker Street". There will also be the inclusion of the B-sides of tracks "Dear Lover" and "The Colour and the Shape".