News
>
Celebrity Gossip
March 14, 2006 06:09:59 GMT
, the actress best known as "Clueless" star, reportedly will play the lead in ABC's comedy pilot "Pink Collar."

The show explores female relationships within the workplace. Previously, the beauty was seen on the small screen with the short-lived "Miss Match," which aired on NBC in 2003.

News
>
Celebrity Gossip
March 14, 2006 04:55:36 GMT
Last year, on January 27 to be exact, and his brother Silkk the Shocker were pulled over by University of California, Los Angeles, police during which officers found a revolver under the driver's seat of the vehicle which was driven by Silkk, and a semiautomatic handgun on the passenger's seat where the rapper was sitting. Stemming from that incident, the siblings were each charged with a felony and faced up to three years in prison.

And in a deal with prosecutors, the rapper has on Monday March 13th, 2006 pleaded no contest to a misdemeanor gun charge and was placed on probation for three years. Moreover, as part of a plea deal with prosecutors to resolve gun charges, Master P was sentenced to 40 hours of community service, while also was fined $700. In the meantime, brother Silkk pleaded no contest to a felony for carrying an unregistered gun and was placed on three years probation, ordered to perform 40 hours of community service and pay a $700 fine.

News
>
Music News
March 14, 2006 04:25:34 GMT
Making a return to music industry after a 4-years-hiatus, is about to give their devoted fans a surprise. It is in the form of a new album. Entitled "Taking The Long Way", the album which all of its 14 songs were co-written by members Marty Maguire, Emily Robison and Natalie Maines, is scheduled for a May 23rd release date.

Was produced by the likes of Rick Rubin, , and the , the new set among others consist song titles "Lubbock Or Leave It," "Everybody Knows," and "Not Ready To Make Nice." Following the release of the album, the music group reportedly also has planned to embark on a world tour that will kick-off this summer.

News
>
Celebrity Gossip
March 14, 2006 04:06:31 GMT
Hollywood beauty has reportedly split from , her boyfriend of five years, after work commitments kept them apart. Not without reason, but the reports sparked soon after Theron was spotted attending recent showbiz bashes, including the BAFTAs and the Oscars, without Townsend by her side.

Such report was strengthen with a statement made by a friend of the actress' who revealed "Charlize is free and single again. Her relationship with Stuart is well and truly over. They just grew apart. It wasn't always easy because filming often kept them apart for months."

News
>
Celebrity Gossip
March 14, 2006 03:56:56 GMT
Upon their bittersweet relationship that finally ended in December last year, and Adam Goldstein still stayed in contact. And now it is widely believed that the twosome has rekindled their romance, but their engagement is still on hold.

"Nicole convinced him to give her a second chance, but they're not engaged. She asked if she could put her ring back on and he said no. They miss each other and want to try it again." So said a source. Though, we better see what will happen in the near future.

News
>
Music News
March 14, 2006 03:37:19 GMT
A week after postponing their Vertigo tour, Irish rock band comes back, rescheduling the affected dates for November later this year. At least that's what the band frontman told an Australian TV show Monday March 13th.

Refused to comment further on the reason behind the group's postponed tour, which many has predicted as 's daughter has leukemia, Bono simply commented "I can't really get into details why" while adding that an official announcement could be made as soon as possible.

News
>
Celebrity Gossip
March 14, 2006 03:19:54 GMT
Aussie pop star made a surprise visit to a Sri Lankan theater troupe formed by Toby Gough, an English director and producer, in the aftermath of the tsunami. The singer actually is patron and sponsor of the Children of the Sea theater group, but the treatment she had to have due to breast cancer surgery has prevented her from seeing them.

Happy to meet the youngsters, Minogue said "Their triumph through adversity is inspiring". Moreover, during the visit Minogue also took a ride with four youngsters on an elephant. "Everyone has been so welcoming. I do hope to return one day soon", so the singer added.

News
>
Movie News
March 13, 2006 09:28:20 GMT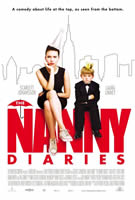 According to the reports made public by Variety, has signed on to star in the upcoming drama comedy romance "". The notable actress will star in alongside fellow movie star .

Will direct the flick is Shari Springer Berman and Robert Pulcini, who both wrote the adaptation of Emma McLaughlin and Nicola Kraus' best-selling book of the same name as well.

News
>
Movie News
March 13, 2006 08:05:06 GMT
Bingo. Warner Bros. Pictures finally finds the right man suitable for their upcoming drama thriller "Penetration". The lucky man is Ridley Scott.

According to the reports bring by Variety, the studio has set Scott to direct and William Monahan to adapt.

News
>
Movie News
March 13, 2006 07:49:00 GMT
Adrian Lyne is having "" as his next film project, which also will mark his first since the 2002 release "Unfaithful". In fact, this time the actor won't star in, rather he will take the director seat.

The movie, adapted from a script written by Sheldon Turner, is of thriller genre which story tells about a renowned divorce attorney whose wife has been kidnapped and will be killed unless he takes his own life at midnight.

News
>
Celebrity Gossip
March 13, 2006 07:18:02 GMT
Famous rapper was arrested early Saturday morning March 11th, 2006 after an alleged shootout in South Beach involving some of his friends. The incident began when on Friday at around 5:30 a.m. Jeezy with a group of men involved in a fight in the 1200 block of Washington Avenue.

In between the happening, a passer-by filming the fight and refused to hand over his video camera. Thus, one of the men in the group began shooting, before shortly thereafter Jeezy and the nine other men left the scene in two sport utility vehicles.

News
>
Movie News
March 13, 2006 06:37:15 GMT
Already scored an Oscar with his latest drama mystery "", director-writer Paul Haggis is now in final talks to direct and produce an upcoming action drama movie entitled "".

Based on Richard A. Clarke's best-selling memoir and a script written by James Vanderbilt, the flick chronicles how the Bush administration handled the al-Qaida threat before and after the Sept. 11 terrorist attacks.

News
>
Movie News
March 13, 2006 06:13:57 GMT
Has just finished filming his latest film project "," has signed on to star in another new film work. The actor reportedly has agreed to star in the drama thriller "".

There in the DreamWorks project, LaBeouf will play a troubled high school senior who is sentenced to house arrest after an outburst of anger at school. While at home, he becomes convinced that his neighbor is a serial killer.

News
>
Celebrity Gossip
March 13, 2006 04:20:36 GMT
"Just for you," the actor said to the "Tonight Show" host Sunday March 12, 2006 while continued "Charlie is going to have a brother." That means Oscar-winning actor and his actress wife Danielle Spencer are expecting a baby boy.

The couple's first son Charlie reportedly has known he's going to have a brother. "And we said, 'Bubba, what do you want to call your brother?', and his first option was Pumpkinhead. But then the next day, he revised it and he changed it to Stinky." The actor added as if he wanted to express his happiness upon the soon to come creature.

News
>
Movie News
March 13, 2006 03:51:43 GMT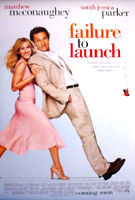 "," a romantic comedy starring and , scores great early on its release days. The movie amazingly takes in $24.6 million in ticket sales, debuting as the top weekend movie in the US box office. "" in the meantime secures the 2nd position with $16 million.

Drama horror thriller "" is at 3rd, scores $15.5 million in ticket sales. Secures the 4th place is "," which takes in $7.3 million, ahead of "" at No. 5 which drops from the top slot with $5.8 million. Hangs at No. 6 is drama action "" with an estimated ticket sales reaches $5.4 million.