News
>
Celebrity Gossip
April 16, 2007 03:25:13 GMT
The Girls speak loudly in the name of the new product they promote. The British have secured a reportedly £4 million deal with Sunsilk to promote the brand's new hair product.

All group members showed off their true colors when they stepped out at London's 24 Club on Thursday April 12th to promote the new product.

News
>
Celebrity Gossip
April 16, 2007 02:26:46 GMT
, the 'naughty' girl who is one of Hugh Hefner's many girlfriends, goes simple for People for the Ethical Treatment of Animals (PETA). The Playboy bunny is the latest one to "Go Naked Than Wear Fur" for the organization.

Supposedly a big animal lover, Holly posed naked for a new PETA campaign and talks about her interest in animals briefly, saying "We have tons of exotic animals and a great zoo department, and we have a zoo permit here. So it's a great opportunity for me to learn."

News
>
Movie News
April 14, 2007 06:45:16 GMT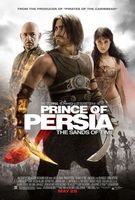 This time, the fate of King Sharaman's son lies in the hand of Michael Bay. Yes, the action filmmaker is reported by IESB.net to have assumed helming duties for "", an adaptation of Ubisoft's popular third-person action adventure video game of the same name.

Developed under Walt Disney Pictures banner for a 2009 release, the movie is said to take some elements from the game to use them in building a new story in the vein of "Pirates of the Caribbean" film installments. It is expected to be the next big screen project of Bay after his highly anticipated feature "", which is set to hit theaters on July 4 this year.

News
>
Movie News
April 14, 2007 06:43:11 GMT
Looks like development of "" is running rather velvety as the flick now already has three promising names in its cast namely , Romain Duris, and , who is set to make her feature debut here.

A co-production of France's Fidelite Films and Canada's Christal Film Productions, the supernatural thriller is based on Guillaume Musso's novel "Et apres..." and will see Duris as a workaholic lawyer drifting away from his ex-wife, played by Lilly, and daughter. In one occasion, he unexpectedly stumbles into Malkovich's character, a mysterious doctor named Joseph Kay, who claims to be have the power to sense when people are about to die.

News
>
Celebrity Gossip
April 14, 2007 06:29:52 GMT
Well aware of her age, has set the date for herself to get pregnant.

The actress, who is dating 31-year-old model Gabriel Aubry, said "Having children is my next big project. I'm planning on becoming pregnant by the end of the year - it's my age, it's only natural."

News
>
Music News
April 14, 2007 06:09:22 GMT
has set back his singing persona by preparing third studio album titled "". The album that is due July 17 via J-Records, presents the work from noted producers such as , , Scott Storch and .

"I worked with a lot of different people. And you got to talk with the writers and producers and really be in front of it and really give your perspective on things," he said. "That's the best way to go - be involved and creatively help to come up with certain situations that cater to who you are."

News
>
Celebrity Gossip
April 14, 2007 05:17:26 GMT
She does dare to be different. , unlike her fellow celebrities, has been dieting since she was 10 years old to maintain her size 4 figure.

The singer and mother of one tells Harper's Bazaar in its May issue, "I've always been on a diet, ever since I was in the sixth grade. It's an ongoing battle and it's a nightmare. But I like clothes too much, and I always wanted to wear the outfits I would make. And I'm very vain."

News
>
Music News
April 14, 2007 05:02:59 GMT
A string of performers to grace the 2007 Academy of Country Music Awards' stage have been announced. Held at MGM Grand, Las Vegas, the event puts up country connoisseurs , , , , and pop star .

Brokks & Dunn, apart from performing is nominated for 7 categories, just one category less than the frontrunner Strait. Chesney is also in the nomination list for two counts while rising star Sugarland is up to Top Vocal Duo nomination.

News
>
Music News
April 14, 2007 04:40:51 GMT
While juggling with her time as the opening act for 's tour, can't help to get home soon. Apparently she would like to get back to the studio to record her sophomore album.

"When I get back from this tour I'm going to have quite a big break and over that time I guess I'll start writing and starting to get my head in that mode again, going from performing all the time and doing lots of promotion to actually being more creative again. I'm really looking forward to writing more. I can't wait for that - for the next phase of things," she said.

News
>
Movie News
April 14, 2007 04:28:46 GMT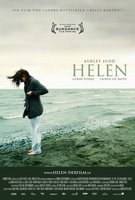 Smoothly launching back her acting career back on the track with "" and "", has reportedly given her commitment to star in a gut-wrenching drama entitled simply "."

Marking the first English-language feature from German writer/director Sandra Nettelbeck, the picture will find the Chicago-born actress as a talented professor forced to come to terms with her clinical depression. Filming is slated to begin September this year in the U.S. under Berlin-based Egoli Tossell banner in collaboration with Echo Lake Productions supported by German regional subsidy Filmstiftung NRW.

News
>
Celebrity Gossip
April 14, 2007 04:22:25 GMT
"Divorce has its price" and it costs expensive when you're a star. , , Steven Spielberg, and are the obvious examples. A basketball star, Jordan's split from wife of 17 years, Juanita Vanoy Jordan, December last year is the most expensive according to Forbes.com's list of "The 10 Most Expensive Celebrity Divorces."

The pending divorce of the basketball legend could possibly earn the divorcee more than $150 million in a settlement. Diamond, whose 1995 divorce from Marcia Murphey cost him an estimated $150 million, holds second place. Spielberg is the third for his $100 million divorce settlement with first wife Amy Irving. Securing the 4th spot is Ford whose divorce from wife Melissa Mathison cost him an estimated $85 million.

News
>
Music News
April 14, 2007 04:12:07 GMT
If many singers do their singles in bilingual records, goes multi. For the single "Girlfriend", the 22 years old singer did it in Spanish, French, Italian, Portuguese, German, Japanese and Mandarin.

While some criticized her poor accents, some even condemned her grammar mistakes. Johnny Degliuomini, gives an insight to her Italian version. He said, "…And then she says, "I will be your girlfriend." "Saṛ tua" means "I will be" instead of "I could be." She couldn't directly translate it because of the tense of the verb. It takes way too long and doesn't fall right."

News
>
Movie News
April 14, 2007 04:02:06 GMT
Brought together again for the first time since 1986's "Down and Out in Beverly Hills", and are both set to evoke moviegoers' laughs through a new comedy feature titled "", Moviehole has revealed.

A Walt Disney Pictures production, the project finds Dreyfuss as a seventy-something widower who becomes more free-spirited and romantic when he retires, unnerving his forty-something children and delighting his adoring teen grandson. "" director Garry Marshall has been tapped to helm with Jillian Tohber penning the script.

News
>
Celebrity Gossip
April 14, 2007 03:58:16 GMT
Rumors are abuzz that already finds new love. The English singer and former member is reported dating the son of Arsenal chairman David Dein, Gavin Dein.

The Sunday Mirror is the first to bring the report to the surface, quoted a source as saying "I haven't seen her look so happy in a long time. It's early days, but she and Gavin can't get enough of each other. He is everything she looks for in a man - intelligent, good-looking and highly successful in his own right. He is treating her like a princess and they are like a pair of love-struck teenagers."

News
>
Music News
April 14, 2007 03:44:22 GMT
After gloomy years following her breast cancer treatment, sheds the dark cloud with winning, honorary, and new record.

Her first in three years, Melissa predicts that the record will be out somewhere between October and December this year. Recently winning an Oscar, has given Melissa the gasoline needed to gear up her tenth studio album. "I was recording my new album in between rehearsing for the Oscars. So I would record for seven hours, go and rehearse for the Oscars, and then come back and record," she said. "There are very personal things on the album, including one of the greatest love songs I have ever written. These songs are 100 per cent truthful about me and how I am feeling."