News
>
Movie News
May 23, 2007 09:27:28 GMT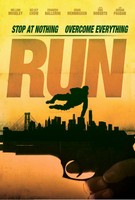 Still gravitating toward action genre, "Die Hard" director John McTiernan has secured deals to helm a thriller action simply entitled "" which "" star is about to topline.

Budgeted at $30 million, the project will find Urban portraying an Interpol agent who, while pursuing a murder suspect, unearths a fraud conspiracy. Script reportedly contains one hundred pages of car chases.

News
>
Music News
May 23, 2007 09:26:13 GMT
's visit to U.S. for a tour has to be postponed since the Grammy awards winning singer is following doctor's order. His doctor in Spain required him to take an absolute rest after an exhausting tour in Latin America.

This pushed back schedule will begin again in November with details and additional shows following to be announced. So far the June concerts at Gibson Amphitheater, Los Angeles has been rescheduled to November 16-17. After that he will perform in San Diego on November 21 and continue it to El Paso, McAllen, Dallas and Houston on November 23-30.

News
>
Movie News
May 23, 2007 09:14:40 GMT
Eagerly spilling more information about his helming debut project, "", director J.T. Mollner has revealed to ShockTillYouDrop.com that both and Dee Wallace have just signed on to join the cast of the horror feature.

Madsen, best known for his performance in "Reservoir Dogs", is said to fill in the role of Ronny Gop originally set to be played by , who was dropped out of the flick due to his arrest for drugs possession earlier this month. Meanwhile, Wallace will be billed to be the mother of 's character Lynda Stichin.

News
>
Music News
May 23, 2007 08:45:53 GMT
It turns out that is not so deeply buried after all. Member makes sure that the group will get back together again and perform, someday.

"We listen to each other's songs and offer constructive criticism," Rowland said. "We went our separate ways because we're getting older and have different personal goals. But we might get back together one day. For now, we're giving each other space."

News
>
Movie News
May 23, 2007 08:45:43 GMT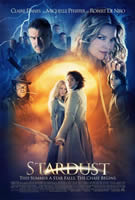 Fantasy-genre fans, keep your eyes on the web - there's much more on "" to look at.

Yes, that's right, Paramount Pictures has smoothly launched the for the fantasy adventure flick, through which visitors can view new gallery images and pick up new downloads.

News
>
Music News
May 23, 2007 08:22:41 GMT
In what may have been a slip of tongue, rapper has given the idea that he might end his career in music.

Telling MTV News he said, "I already recorded 10 tracks for my next album, Before I Self-Destruct, and that record will come out February 4th. So (is released) June 26th, (Before I Self-Destruct) February 4th... and then they're gonna put out a greatest hits album but my album requirements are completed."

News
>
Movie News
May 23, 2007 08:01:53 GMT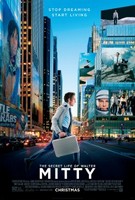 Lending hands to the stalled project, 20th Century Fox has launched "" back into development after it was put into turnaround back in October 2005, The Hollywood Reporter has confirmed.

The project, a remake of the 1947 Danny Kaye classic, initially was set up at Paramount Pictures banner and had already had Marks Waters to direct and to star, but sadly put into shelf when the studio was unable to find a proper female lead to play opposite Wilson.

News
>
Music News
May 23, 2007 07:47:02 GMT
has coined the term "Glow in the Dark Tour" for his coming jaunt. Along with the name, comes a carefully planned and way ahead preparation to promote his upcoming album "".

"My new tour is called the Glow in the Dark Tour - and I wanted to say it on MTV so no one would be able to take it, and it's documented I said it," West said during an interview with MTV.

News
>
Movie News
May 23, 2007 07:39:44 GMT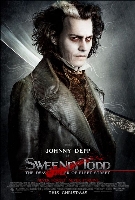 Apparently the supernatural beings won't make appearance at all in "."

According to Playbill, the ghost characters intended to be featured in the movie have been cut from the reels, including one portrayed by veteran actor , the Gentleman Ghost. DreamWorks SKG as the company producing the musical thriller drama reportedly has confirmed the information.

News
>
Celebrity Gossip
May 23, 2007 07:25:03 GMT
This just in. is planning to take legal action against a teenage porn star who allegedly changed her name to Katee Holmes, and to make matter worse, plans to lose her virginity onscreen.

The movie beauty is reportedly upset that the wannabe porn star is going by an almost identical moniker while planning to lose her virginity on film in a bid to kick start her career in porn.

News
>
Music News
May 23, 2007 07:24:35 GMT
For what could be the most anticipated joint act, and have decided to hit the road together for a summer tour. The two huge names in rock industry will shake the stages in U.S. and Canada until fall.

"They're good friends of ours, and obviously they have amazing songs," Velvet frontman Scott Weiland said upon Alice. "People have been saying the shows were amazing, and they were drawing some pretty big crowds, so we figured it would be kind of a cool gig. It would be fun to watch them play every night and listen to those songs."

News
>
Movie News
May 23, 2007 07:07:20 GMT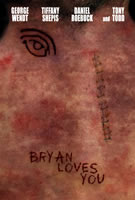 Already picked this year's Halloween Day to unleash its horror fare "" in theaters, Shoreline Entertainment has delightfully brought up a new trailer for the picture on the net by now.

Available at the studio's , the clip runs at one minute eleven seconds long and provides new footage from the movie while also giving chance to win two of the last remaining sought-after Bryan masks.

News
>
Music News
May 23, 2007 06:42:23 GMT
Little did people acknowledge ' show in Boston more than 35 years ago, the legendary band is now making the audio available for sale. A three-CD set is going to be released with personal commentaries from the surviving members.

The rare footage is taken from the band's part-of-the-tour-show back on April 30, 1970 at Boston Arena. The tour was the last that the band did before vocalist Jim Morrison moved to France and died there in 1971. Some of the live tunes have been made available in their "" album but personal memories were not included then.

News
>
Movie News
May 23, 2007 06:24:52 GMT
Adopting the strategy made by Sony toward its "", Warner Bros. Pictures has also chosen the city of Tokyo, Japan as its destination in marking the world premiere of "" on June 28.

A spokeswoman for the studio in Tokyo has even claimed that star would head for the city to attend the event, which is scheduled ahead of the movie's London showing on July 3.

News
>
Celebrity Gossip
May 23, 2007 06:17:12 GMT
and wife Kirsten Heder welcome a new addition to their clan. The "" star has become a father for the first time as Kirsten gave birth to a baby girl.

The funnyman's publicist confirmed the birth to People on Tuesday May 22nd, saying the newly born, named Evan Jane Heder, is "safe and sound and healthy." Other details, including the date of birth, were not given.