News
>
Celebrity Gossip
April 04, 2007 09:11:56 GMT
is teaming up with MTV for a new reality game show as "Punk'd" is in its final season.

The handsome star is working on a new reality game show pilot, called "3 Kings."

News
>
Music News
April 04, 2007 08:50:49 GMT
Knowsley Hall Festival is merrier with two additional performers. and Madness piles up for the two-nights show in Liverpool.

Showing her enthusiasm, Stone said, "I love the energy there and going from what I know I think we're going to have a lot of fun. I can't wait."

News
>
Movie News
April 04, 2007 08:39:55 GMT
It's just one day ago we learned about Warner Bros. Pictures developing "" based on the James Turner comic book series and now, the company is speedily adding one more of the kind to the list.

The Hollywood Reporter has revealed that the company is on the move to make "", which will be an adaptation of the DC Comics characters created by writer Robert Kanigher, pencilled by Ross Andru, and inked by Mike Esposito. First appeared in 1962, they were presented as six advanced artificially intelligent robots invented by brilliant scientist Dr. William "Will" Magnus.

News
>
Movie News
April 04, 2007 07:59:34 GMT
Finally gearing up to bring videogame experience to the big screen, Paramount Pictures has successfully had comic book author Grant Morrison onboard to pen "", the company's film adaptation of Midway Games' hit videogame franchise of the same name.

Morrison, known widely for his three-volume work of "The Invisibles", will take the seat initially occupied by Dean Georgaris who wrote an earlier draft to the project. Rights to make the movie actually was obtained by Paramount from Midway four years ago.

News
>
Celebrity Gossip
April 04, 2007 07:54:27 GMT
They are famous among their gender and, which is the most important, do know how to make good with it. Notable celebrities, including , , and , have all teamed up, campaigning to "End Violence Against Women."

With is expanding its Emmy-winning campaign to "End Violence Against Women" for the seventh year, the threesome are in line to lend support to the task, launched Tuesday April 3rd by the initiative.

News
>
Movie News
April 04, 2007 07:24:05 GMT
Setting up a holiday flick at its pit, Fox Searchlight Pictures is in progress to bring up a comedy entitled "" to the big screen, Variety has learned.

Written by Elisa Bell and Jeff Kline, the project concerns a newly engaged couple from different religious backgrounds who find their mothers' personalities collide when the man's family is forced to host Christmas. No name attached to direct yet, but it is said that Fox Searchlight is developing the movie as a potential starring vehicle for .

News
>
Celebrity Gossip
April 04, 2007 07:06:43 GMT
is acting gentle when it comes to his fiancee's pregnancy. The R&B singer's fiancee, Tameka Foster is pregnant, it has been reported and he is about to claim it as his own despite the fact that it is not yet known who the father really is.

Foster, a stylist to the star, already has three children. She recently divorced her first husband Ryan Glover and is allegedly four months pregnant with his child. Now that the pregnancy has come to the surface, "Usher is about to come out pretty soon about the baby and will claim it as his own," said a source.

News
>
Movie News
April 04, 2007 06:48:36 GMT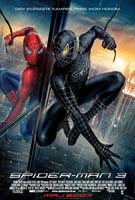 Prepare for the coming of hordes of Spidey fans, New Yorkers as it's now official that New York City will be holding celebration on "" for a full week running from April 30 to May 6, 2007 known as "Spider-Man Week in NYC."

Yes, Columbia Pictures has formed alliance with the city's tourism, marketing and events organization NYC & Company to pull off the large-scale event in the anticipation of the movie to come to the States on May 4.

News
>
Celebrity Gossip
April 04, 2007 06:36:38 GMT
has become talk of the town after it is reported that she's planning to adopt a child.

Talk is heating up that the "Hero" singer visited Mexico's Frank Gonzalez orphanage with her lawyer recently and is considering adopting a child.

News
>
Celebrity Gossip
April 04, 2007 06:06:32 GMT
is Britain's Best-Dressed Man. , in the meantime, is the Sexiest Woman. And when it comes to the most powerful actor, is the champion. US magazine Newsweek places the actor on the very top position of its annual list of Most Powerful Actors on the Planet.

The magazine's list is based on how much money the actors' films take on their opening weekends. To date, Smith's films have raked in £2 billion at box offices around the world, and studio heads all say that having him star in their films pretty much guarantees they will have a surefire hit on their hands.

News
>
Music News
April 04, 2007 05:13:00 GMT
Another cancellation as a result of visa problem has occurred in 's tour. The indie rock band from Scotland cannot proceed with their scheduled performances in US that initially were slated on April 30 in Cambridge, MA up to May 15 in Portland, OR.

The tour that actually is conducted in support of debut album "Hats off to the Busker", will call 10 dates off. They have previously cancelled this tour in February and reschedule it for this month.

News
>
Movie News
April 04, 2007 05:08:58 GMT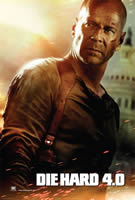 Well, it's no doubt such a huge treat for those who wait patiently to get more sneak peek on "."

A full trailer to the highly anticipated movie has come online exclusively on in both Windows Media and Quicktime format. Apart from the clip, fans also can look back on the teaser trailer on the site as well as a number of production photos.

News
>
Celebrity Gossip
April 04, 2007 05:08:13 GMT
is sexy. Who wouldn't agree with that statement? Many have approved of her beauty and her curvy figure of course. In a poll on Sexiest Women conducted by men's magazine Stuff, the actress is voted the first, besting fellow celebrities and who are ranked 2nd and 3rd respectively.

Next on the publication's 100 Sexiest Women list is the soon bride-to-be who is voted 4th. Former American Idol , in the meantime, finishes 5th, just one place ahead of actress-model who is at No. 6.

News
>
Music News
April 04, 2007 04:50:07 GMT
with its steady increase of album sales is on again to score another winning piece. "" is going to be the group's newest album due to hit the stores on May 22.

Claiming that it would be the best record even after the platinum "" (2005), DJ Paul revealed, "We got , , , , , and . It's hot as hell!" The group also records this album with recently joining member .

News
>
Celebrity Gossip
April 04, 2007 04:23:32 GMT
A singer and songwriter, would like to help you to have a tight sleep at night. Not through his music but a pillowcase. The star is offering a pillowcase, available online through his .

The pillowcase, featuring a picture of Manilow in his pajamas, is one of his extensive range of merchandise which includes his own brand of wine, range of herbal tea, bobblehead dolls and license plate frames just to name a few.