News
>
Music News
March 23, 2007 03:52:25 GMT
In the process of completing it, Chemical Brothers predicts the album "" will be done by summer and the duo will release it on June via Freestyle Dust/Virgin Records. As part of the Astralwerks production, the album will be the group's sixth studio following 2005's "" that peaked at #1 on Billboard's Top Electronic Albums Chart.

Beside the album, the band that is comprised of Tom Rowlands and Ed Simons has also announced the European Tour schedule that kicks off May 31 at Roundhouse, London. There is also a plan for US tour, but no dates have been revealed yet.

News
>
Movie News
March 23, 2007 03:45:52 GMT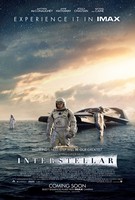 Well, this no doubt will be such a huge writing stint for Jonah Nolan in his early career as a screenwriter. Variety revealed that the man has delightfully been appointed by Paramount Pictures to take responsibility in working the script for its "", which renowned filmmaker Steven Spielberg is attached to direct.

Intended to be a space adventure feature, the project will focus on the explorers who travel through a wormhole and into another dimension. The plot was first informed by Kip S. Thorne, a Caltech physicist and expert on relativity, whose scientific theory claims that wormholes exist and can be used for time travel, which then intrigued Spielberg as he attended a Caltech workshop on the subject.

News
>
Celebrity Gossip
March 23, 2007 03:17:48 GMT
Not only TV Guide has women, but also men. The popular magazine agrees that , who is famous for his action in the popular TV series "Grey's Anatomy," is TV's Hottest Gentleman. The Dr. McDreamy tops any other hard-to-beat candidates, like who comes 2nd and James Tupper who is chosen the 3rd.

, who portrays Sawyer on "Lost," is ranked 4th, just one place ahead of of "Friday Night Lights" at No. 5. , who plays Derek Morgan on "Criminal Minds," is voted the 6th TV's Hottest Gentleman, while is ranked 7th.

News
>
Music News
March 23, 2007 02:51:30 GMT
Not only learning his lessons, is also doing his homework by helping other alcoholic addicts to recover. Based on that effort, he will be the honoree of Stevie Ray Vaughan Award along with music promoter Jeff McClusky.

A recovering alcoholic himself, Cornell will receive the award in MusiCares Map Fund benefit concert night and dinner on May 11. As part of the show, Cornell will perform at the Music Box Theater alongside 's David Gahan, blues musician Kenny Wayne Shepherd, and also the band Army of Anyone.

News
>
Celebrity Gossip
March 23, 2007 02:40:34 GMT
, who plays Kate in the desert island series "Lost," has been voted the No. 1 Hottest Star on US TV in a poll conducted by TV Guide magazine.

Top the poll on the TV's Hottest Ladies, the hot beauty beats the likes of , , , and all of whom are ranked 2nd to 5th consecutively.

News
>
Music News
March 23, 2007 02:25:09 GMT
The 42nd annual Academy of Country Music will see again, this time as the host. The event organizer had announced on March 22 that the country diva will be kept in the schedule for the May 15th night.

Commenting upon this involvement McEntire said, "I'm so flattered. I'm thrilled to be heading back to Las Vegas to help put on the greatest show in country music." For the record, McEntire has been a frequent attendee of the event as she won 11 of the awards throughout the past years. She has also received the awards' nomination 41 times.

News
>
Celebrity Gossip
March 23, 2007 02:08:44 GMT
What is it about that's so hot? The actor who recently created media frenzy in Israel reportedly is engaged and about to marry model girlfriend .

The couple is said to get engaged at the beginning of the month when they visited Bar's home country of Israel, which actually was meant to introduce him to her parents and stage a secret engagement party as well.

News
>
Movie News
March 22, 2007 09:58:20 GMT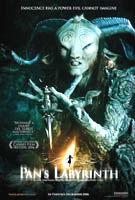 A fanciful and chilling story set against the backdrop of a fascist regime in 1944 rural Spain, "" gloriously came out as the big winner at this year's Ariel Awards ceremony, held Tuesday, March 20 at Mexico City's Palace of Fine Arts.

Nominated in twelve categories, the flick wonderfully scooped up nine honors altogether, notably the best picture and director for Guillermo del Toro. The rest were best actress trophy for Maribel Verdu, best cinematography, art direction, original score, makeup, costume design, and special effects.

News
>
Celebrity Gossip
March 22, 2007 09:38:14 GMT
Rap mogul was overheard telling Democratic presidential hopeful Barack Obama at a party he was ready to marry girlfriend . If Life & Style magazine is to be believed, the man "definitely" will marry the singer and "can't wait to make a baby with her".

"Barack told him he's a lucky man, and Jermaine replied, 'You have no idea! She takes good care of me...She writes me poems,'" a party guest, who overheard the chat, told the magazine.

News
>
Movie News
March 22, 2007 09:21:11 GMT
Shies away from the spotlight to take seat behind the camera, is on the way to make his feature directorial debut. Variety has learned that the Oscar-winning actor has signed on to helm a big screen project entitled "" for Universal Pictures and Imagine Entertainment.

A fact-based drama about a counterculture movement in a surf community in Australia, the picture will put its base on the documentary feature of the same title which concerns three brothers named Sunny, Koby and Jai Abberton who began the underground surfer movement in the inner-Sydney seaside suburb of Maroubra.

News
>
Celebrity Gossip
March 22, 2007 09:11:31 GMT
In the wake of her becoming single again in the eyes of the law following the finalize of her divorce with , has found a new love and ready to make it public during this year's annual Dinah Shore Weekend in Palm Springs.

Rumor has it that Carmen is in love with bad girl rocker . Per Star, it has been reported that they have been looking very cozy in recent months, after meeting at last year's Dinah Shore Weekend. "They've been dating since before Thanksgiving," says a source. "They don't co-habitate, but they do spend a lot of time together."

News
>
Movie News
March 22, 2007 09:05:09 GMT
The story of "" is going to have another chapter for sure. Variety has reported that producer Jerry Weintraub and helmer Andrew Fleming are gearing up a sequel to the flick with reprising her role as the titular character.

The first installment, set to hit theaters on June 15 this year, is based on characters created by Carolyn Keene and centers on a female teenager named Nancy who gets involved in the case of a beautiful actress' mysterious death when she accompanies her father to Los Angeles. Lined up in the cast are , Tate Donovan, and , to name few.

News
>
Celebrity Gossip
March 22, 2007 08:38:14 GMT
and his girlfriend are about to tie the knot. The actor, widely known for his acting in the hit TV series "Desperate Housewives", is said be ready to pop the question to the beauty, after dating her for just over a year.

"They're completely in love. Their romance was sealed after Nadine spent time with Jesse in Los Angeles recently," a source close to the couple was quoted as saying. "They are so happy together, despite living on different sides of the world. They have learnt to deal with a transatlantic love affair very well. Marriage is the next step."

News
>
Music News
March 22, 2007 08:20:09 GMT
With the release of "" on March 20, is entering a new phase of his life. Displaying a more mature and personal side, he leaves behind the sexual and explicit records that he had made in the past two albums.

"This one is about relationships, love songs, break-ups - the mushy stuff. I'm 25 now. I'm just at a different place in my life, so I tried to put out music from my soul, something my fans would enjoy," the singer said in a statement to Billboard.com. In the track titled "Circle" for example he said that it tells on the relationship that he is going through. "You have a relationship where you're like, 'I wonder what's going to happen in the end.' You always wonder if it's going to come back. That's why the hook says, 'If you love something, let it go, and if it comes back, that's how you know.'"

News
>
Movie News
March 22, 2007 08:09:02 GMT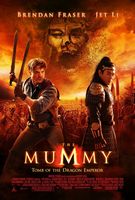 Turns out the rumor does ring true. The Hollywood Reporter has delightfully brought in good news that is holding negotiations with Universal Pictures to play the main villain in "The Mummy 3."

The third installment of "Mummy" franchise, the project has already had Rob Cohen on duty to direct based on script penned by Alfred Gough and Miles Millar. While the likes of Sean Daniel, Stephen Sommers, and Bob Ducsay also Jim and James Jacks are all confirmed to produce, no deals come yet from stars of the two previous films, and .