News
>
Music News
June 22, 2007 08:40:23 GMT

, a new rapper with big promise has emerged in music industry with debut album "". The Chicago native is to release the album in August but he will give an early treat of it through "Almost Famous (The Sexy Lady EP)".

The EP that contains 6 songs has "Sexy Lady" featuring Junior as the main song. There will be other tracks that receive the collaboration from fellow rappers , and . This EP will hit stores July 24 via Epic Records.

News
>
Celebrity Gossip
June 22, 2007 08:37:40 GMT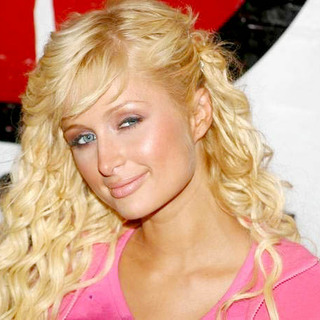 Breaking news, no post jail interview for .

As soon as there were reports flying that NBC has offered to pay the heiress $1 million for a tell-all interview after her release from the Century regional detention center in Lynwood, California, on Monday June 25th, the network officially released a denial.

News
>
Movie News
June 22, 2007 08:36:52 GMT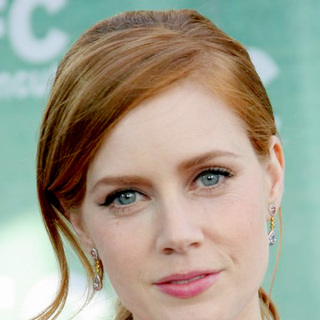 Eager to have one more Oscar-recognized talent in the lineup, filmmakers of "" are reportedly holding negotiations with Academy Award nominee to have the beauty joined the flick's cast, which has already included Oscar winners and .

Adapted from the John Patrick Shanley Pulitzer Prize-winning play, the drama concerns a Bronx Catholic school principal who confronts a popular priest upon suspecting him sexually harassing a black student. If deals are reached, Adams will likely play the pivotal role of a young nun caught in the tense confrontation between the two, portrayed by Streep and Hoffman.

News
>
Movie News
June 22, 2007 07:53:15 GMT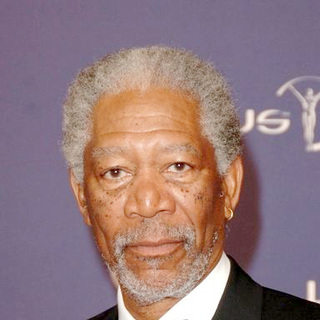 Set to take the similar step made by fellow thespian in "", has given his commitment to play real-life leader of former South African President Nelson Mandela in independently financed drama "The Human Factor."

Based on John Carlin's upcoming book "The Human Factor: Nelson Mandela and the Game That Changed the World", the project is set after the fall of apartheid, when South Africa hosted the 1995 Rugby World Cup. Mandela was in his first term as the president of South Africa, and he used the event as a means to end decades of mistrust and hatred between whites and blacks.

News
>
Celebrity Gossip
June 22, 2007 07:44:16 GMT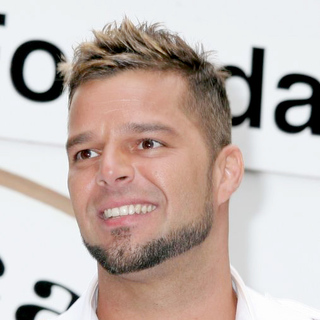 The Hollywood Chamber of Commerce Walk of Fame Committee announced on Wednesday June 20th the Walk of Fame recipients for 2008. Among the many names mentioned there are the likes of , , , and , who are all granted Hollywood stars in the recording category.

On the Motion Pictures category, the recipients are , , Stan Lee, The Munchkins (from "The Wizard of Oz"), and The Westmores of Hollywood, a longtime show business makeup family.

News
>
Movie News
June 22, 2007 07:27:21 GMT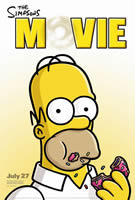 Giving the fans and moviegoers one last look on the flick, 20th Century Fox has ultimately brought up the final theatrical trailer for "" on the web.

Posted on in both standard and High Defition format, the clip repeatedly points out that Springfield is in trouble and the most unlikely hero, Homer, is going to have to do something to either save the day or destroy the town.

News
>
Celebrity Gossip
June 22, 2007 06:54:03 GMT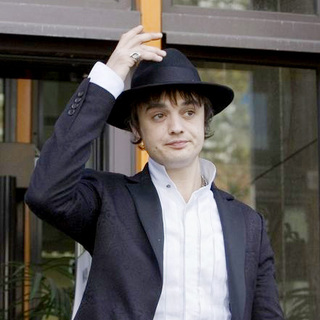 tells all; his plan to marry supermodel girlfriend to his drug-fuelled lifestyle, in a series of his personal diaries. The journal, titled "The Books of Albion: The Collected Writings of Peter Doherty", consists entries from 1999 and continue into 2007.

Begun with him at the age of 20 when he arrived in London to perform poetry and set up The Libertines, the troubled rocker revealed in his "Books" he hopes to marry Moss summer later this year, writing "We have been close this time passed and with me smack and needle free we shall marry in the summer and I become 10 times happier than any given smackhead ... Huzzah!"

News
>
Movie News
June 22, 2007 06:42:17 GMT
Providing a very promising property for fans of fantasy genre to see in the future, DreamWorks Pictures is on its way to spawn "" based on the P.B. Kerr best-selling book series of which feature rights it has smoothly secured, Variety has reported.

The original follows the international adventures of a family of djinn -- or genies -- who pass for human yet possess the power to grant wishes. Kerr already witnessed the first three books in the series sold over one million copies across the globe and is next slated to see the fourth one, "The Day of the Djinn Warrior", hit the book stores in September.

News
>
Celebrity Gossip
June 22, 2007 06:12:35 GMT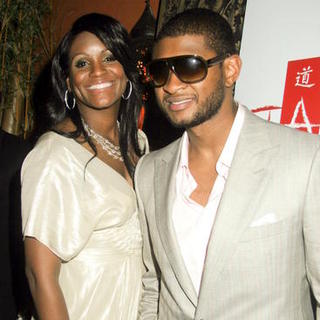 She breaks her silence, so you better listen. Tameka Foster, the fiancee of famous R&B star , rubbished the rumors she's pregnant with her former husband Noontime Music cofounder Ryan Glover's child and has confirmed she's not carrying, not now at least.

"That is ridiculous," Tameka told Essence.com on the pregnancy report. "Friends tell me about some of [the online gossip] and we'll laugh, but honestly, I don't pay attention to the gossip on the day-to-day. If that were the case, the baby would have been born already."

News
>
Movie News
June 22, 2007 05:19:19 GMT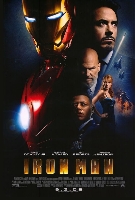 The starry cast of "" may get one more Oscar-nominated talent in the lineup.

Ain't It Cool News brought in exclusive report yesterday, June 21 stating was shooting scenes for the movie on the very same day, appearing as Nick Fury, the famous superspy character in the Marvel Comics universe. The site, however, did not point out how big his role is, but it can be assumed that the part is a cameo of sorts.

News
>
Celebrity Gossip
June 22, 2007 04:59:59 GMT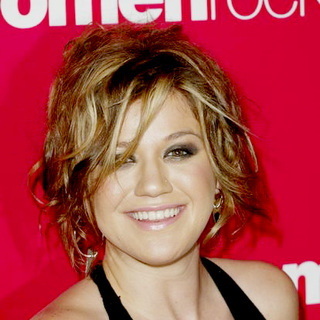 She had a dark past. In an interview with COSMOgirl! for its August issue, opens up about the eating disorder she suffered from after missing out on a role in her high school musical.

"I thought if I come back and I'm cuter and thinner... then I'll get the role. I became bulimic for the next six months. One of my guy friends caught on to it, and I just felt so ashamed and embarrassed," the American Idol winner told the US magazine.

News
>
Movie News
June 22, 2007 04:25:02 GMT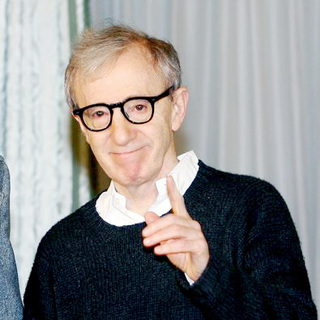 Finally finding a proper name for his Spanish project, director has revealed to Spanish reporters on June 19 that the flick is now tentatively called "Midnight in Barcelona", The Guardian has informed.

"It's the first title I picked but it's possible that it changes," so he stated as quoted by the British paper.

News
>
Celebrity Gossip
June 22, 2007 04:22:20 GMT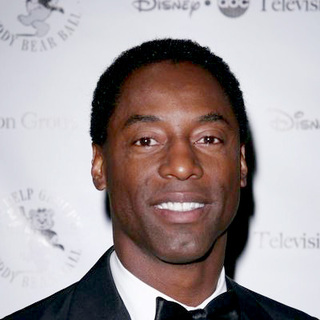 He's still mad and upset about being fired from the hit TV series "Grey's Anatomy". has, in an interview with the Houston Chronicle on Wednesday June 20th, opened up about the unfortunate while revealed further that he's threatening to take legal action against the show's producers.

"They fired the wrong guy. I have to clear my name. I'll start from the beginning. I'm telling everything. So here's the truth," the actor tells the newspaper. On his defense, Isaiah pointed T. R. Knight to have exploited the controversy in order to get a salary increase and to enhance his role.

News
>
Celebrity Gossip
June 22, 2007 03:45:37 GMT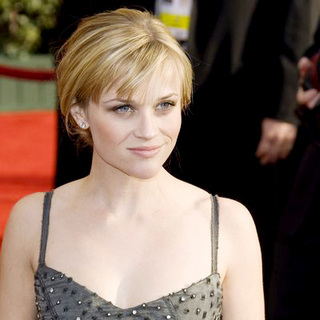 They even not yet made it public that they're couple now the romance has come to an end. and 's secret relationship reportedly is over.

Reese, who split from husband October last year after seven years of marriage, was reported dating Jake in March after getting close together while filming thriller movie "". The couple, however, never made public of their romance.

News
>
Movie News
June 22, 2007 03:23:09 GMT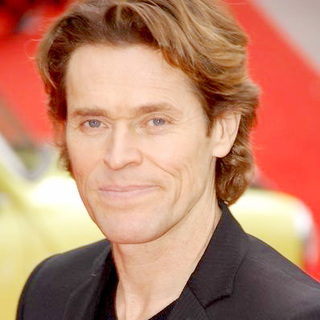 Both successfully establishing solid reputation in Hollywood, and have been brought together to star in "", an English-language debut from Greek filmmaker Theo Angelopoulos.

Project was unveiled by Angelopoulos on Monday, June 18 in Cologne, Germany where he spoke at a panel at Filmstiftung North Rhine-Westphalia's annual International Film Congress. Plot details still remain a mystery, but it is revealed that filming will begin this October in Russia for a 2008 release with Bruno Ganz and Valeria Golino also starring.