News
>
Movie News
August 27, 2007 04:04:47 GMT
On the heels of her helming stint in "", Betty Thomas is currently in discussions to replace Gurinder Chadha on the director's chair for 20th Century Fox's long-in-development project "", Variety has reported.

The big screen adaptation of the long-running TV series, pic has been learned to be developed as a comedy instead of drama feature. Filming is being eyed to start January next year based on script written by Pam Brady who has been hired as replacement to Robert Harling.

News
>
Music News
August 27, 2007 04:02:11 GMT

Apparently, the recent ballad dubbed 'Baby Boy' that did recently is an unreleased material that is piled with another song which is now being leaked also. 'It Feels Nice' is a song which is new to music fans but not to the artist.

Due to the anticipation of Britney's new album, any sound which is new from her is marked "new single". However, 'Baby Boy' that leaked few days ago and the new one 'It Feels Nice' are said to be old materials that went unreleased. Although still to no confirmation, they are not to appear in the new album which is now due early 2008.

News
>
Celebrity Gossip
August 27, 2007 03:45:49 GMT

There have been loads of projects has to finish instead of just focusing on her heartbreak following her split with former boyfriend, Millwall footballer Darren Byfield last week. The singer-actress is invading the big screen, about to take off her clothes in front of the camera for a new film.

"I've been offered two film roles and a part on the West End stage," Jamelia was quoted as telling The Sun. "In one of the movies I play a stripper. I'm not getting a stunt double for it. I had one for one of my videos when I was writhing around on the bed. But everyone thought it was me anyway so I thought I may as well do it myself."

News
>
Music News
August 27, 2007 03:23:55 GMT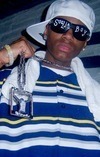 After 'Crank Dat', phenomenal newcomer has come up with another dance tune. This time the rapper pulls 'Snap & Roll', which is still unknown to have a certain 'move' or not.

'Snap & Roll', although not much difference to 'Crank Dat', may just be a hit following the unexpected popularity of the first one. 'Crank Dat' that debuted at #47 in Billboard Hot 100 has been climbing steadily up the chart and has so far peaked at #11. Both songs will come up in his album '' that is due October 2.

News
>
Movie News
August 27, 2007 03:22:34 GMT

Turns out that "" is still super good at the box office competition in its second round.

Telling about two nerdy high school buddies trying to score booze for a party, the comedy smoothly made its way to once again hold the top position as it scored the highest gross of $18 million on the domestic box office during the weekend running August 24-26, 2007.

News
>
Celebrity Gossip
August 27, 2007 03:07:23 GMT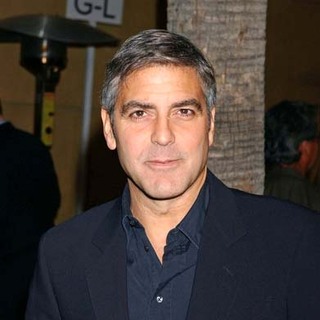 and are among the people included in Forbes.com list of America's Most Eligible Bachelors, named the most eligible singletons in Los Angeles.

As for Clooney's choosing, Forbes wrote, "George is not only a heartthrob but an Academy Award and Golden Globe winner, and when not in Los Angeles, he is sometimes found at his luxury home at Lake Como, Italy."

News
>
Music News
August 27, 2007 02:54:25 GMT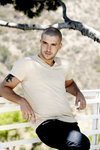 X Factor winner decides to give equal treatment to his new singles 'If That's Okay With You' and 'No U Hang Up'. If the former has been confirmed to be the official lead single and made the music video, the latter also gets its clip and status as the A-side song.

The video for the mid-tempo 'No U Hang Up' has just been completed and has been roaming file sharing websites for sometime. It received a cut in some scenes after it's considered "too raunchy" for younger audience. The TV executives decided to eliminate the parts where he makes out with a model in bed, swimming pool and grassy knoll.

News
>
Celebrity Gossip
August 27, 2007 02:31:02 GMT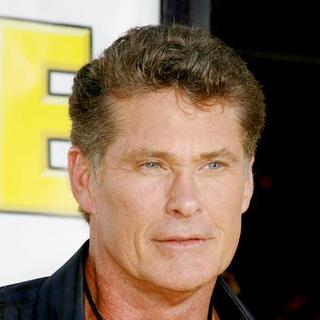 vs OK! magazine. And the winner is Hasselhoff. The "Baywatch" actor has on Friday August 24th accepted "substantial", undisclosed libel damages over the publication's article that accused him of being drunk and abusive in a Hollywood nightclub.

Northern and Shell PLC, the publisher of the British edition of OK! magazine and Northern and Shell North America Ltd., the publisher of the U.S. edition of OK! Weekly, ''accept that their allegations were false,'' Hasselhoff's lawyer, Simon Smith, said in court.

News
>
Celebrity Gossip
August 27, 2007 01:57:39 GMT

Actress-singer is off the market. Sorry guys. The beauty and her fiance Mike Modano tied the knot in Athens, Texas on Saturday August 25th.

Ford and Modano exchanged vows in an early evening ceremony held at a private ranch in front of 75 guests, her manager tells People adding that the bride wore a gown she designed herself. This is the first marriage for both.

News
>
Celebrity Gossip
August 27, 2007 01:39:57 GMT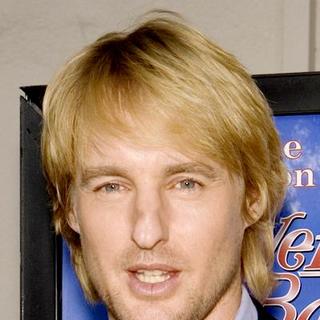 Breaking news. rushed to the hospital.

The Hollywood movie actor was taken to the hospital Sunday August 26th in Los Angeles. If only TMZ.com is to be believed, they obtained a statement issued by the Santa Monica Police, which read "On Sunday Aug. 26. 2007 at 12:10 pm officers from the Santa Monica Police Department responded to a medical assistance call from the Santa Monica Fire Department at the 900 block of 23rd Street. The person was transported to a local hospital where they are being treated."

News
>
Movie News
August 25, 2007 08:06:07 GMT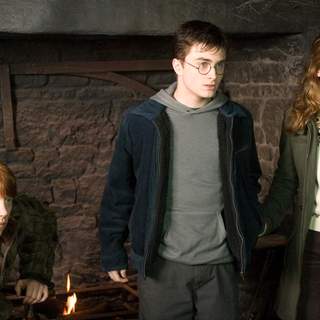 ©
Though principal photography has not yet begun on "", the crew appears to have already known where they will head for by the time the filming starts: back to Lacock Abbey.

The Wiltshire Times reported that producers of the next installment of the mega-hit fantasy series have obtained permission from the residents of Lacock to once again use the building to shoot scenes needed for the project, which is said to start principal photography next month.

News
>
Music News
August 25, 2007 07:46:52 GMT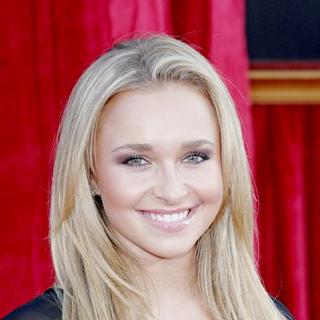 Ready with tracks and first single, 'Heroes' star joins to be the artist under Hollywood Records. The 18-years-old actress had just signed a recording deal with the label and will release a debut album in January 2008.

A source told The Sun, "Hayden's got a great voice so we're hoping with the popularity of the show that she'll be a huge success."

News
>
Celebrity Gossip
August 25, 2007 07:34:28 GMT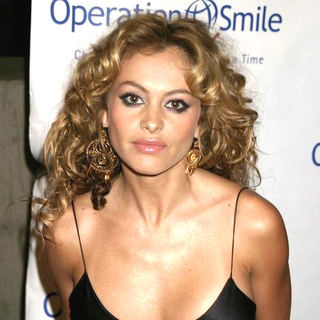 This just in, is pregnant. The Grammy and Latin Grammy-nominated Mexican singer and actress reportedly pregnant with her first child with husband Nicolas Vallejo Najera.

"She's been pregnant for a few months. I don't know exactly how many... She is very happy," the singer's best friend, socialite Liliana Sada Melo, was quoted by Website Lossip.com as saying.

News
>
Movie News
August 25, 2007 07:10:07 GMT

As AVPGalaxy previously hinted, a Red Band trailer for "" has indeed arrived on the net by now, which sure is the moment every fan of "Alien vs. Predator" series have been waiting for.

Though officially posted in perfect high quality at , the trailer turned out to have leaked on YouTube prior to its submission on the site. Running about two minutes, it contains handfuls of no cut-away shots of gore while confirming the new Predator "whip" weapon as well as the return of the original Predator vision and wristblades.

News
>
Music News
August 25, 2007 07:07:14 GMT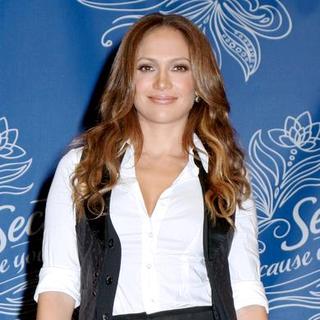 Starting off as a dancer herself, gets down to the business by calling a street audition for female dancers interested in making a cameo in her new music video. Lopez has been touring nationally since Thursday (August 23) and will visit 5 other cities in the coming weeks.

"I'm looking for somebody who's clean, who can pick up choreography but also has a stage presence," Lopez said. She herself sat at the judging panel at the first stop in New York but her entrusted man, choreographer Shane Sparks, will continue with the rest.