News
>
Movie News
September 08, 2005 06:27:39 GMT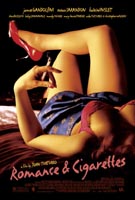 What would you say about ""? Nothing, but perfect. It's just a perfect combination of top stars, good acting skills, and interesting story line.

The 's project besides starring several prominent artists, like Judy Garland, Mickey Rooney, , , and , also is offering a discrete tale.

News
>
Celebrity Gossip
September 08, 2005 06:14:36 GMT
Is heartbroken by the scenes of devastation in the US, supermodel willingly donates her entire earnings from upcoming New York Fashion Week to aid the victims of Hurricane Katrina. The beauty has decided to donate all her catwalk fees to the American Red Cross and offering services to any designer who agrees to donate her salary to the relief effort in Louisiana, Alabama and Mississippi, to which she has the passionate links because her first fashion shoot took place there.



News
>
Movie News
September 08, 2005 05:53:51 GMT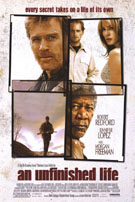 Latin superstar and Oscar winner will team up for 's new film "." "The film is very, very different from the normal kind of films that are coming out right now," Redford said.

"An Unfinished Life," set in wild Wyoming and directed by Lasse Hallstrom, focuses on a slow meditation on grudges and forgiveness, with a grizzly bear and an 11-year-old girl thrown in to stir things up. Redford is set to portray the character of Einar, while Freeman will play his friend Mitch and J.Lo to play the "daughter." Enjoy the complete story in the nearest theater.

News
>
Celebrity Gossip
September 08, 2005 05:00:49 GMT
Hollywood actor has been chosen to head the jury of the "Miss Italia" pageant held later this month, organizers of the national beauty contest confirmed Wednesday. "Each year we look for a big name that is attractive to the public and pleasant for the girls," Marcello Cambi, spokesman for the contest explained the star participation in the contest. Meanwhile, Willis is slated to appear on the final evening of the contest, held on Sept. 19, to help pick the 2005's Miss Italia among 101 skimpily dressed finalists. Choose the best one man.



News
>
Movie News
September 08, 2005 04:45:18 GMT
"The Children Of Men," which is of Alfonso Cuaron's upcoming projects is in production. The film, based on an adaptation of a P.D. James science fiction novel, will begin principal photography soon.

Already booked to star in is and . In time, Brit actor, also is in discussion to join them.

News
>
Movie News
September 08, 2005 04:20:18 GMT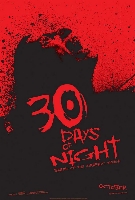 Seeking challenge? Don't go anywhere! Just go to the cinema and watch the "." The Sam Raimi's production and David Slade direction is considered as the best horror movie that will make your life and every single day scary.

"30 Days Of Night" is based on a comic book by Steve Niles who's written the sequels of "Dark Days" and "Return To Barrow." This new horror is set in Barrow, Alaska, where the nights last a month in the middle of winter. During that time, evil forces begin to threaten the town's residents, who pin their hopes on their sheriff and his deputy, who's also his wife, to fight the evil. They have to choose between saving themselves, and helping the town survive the siege until the daylight returns. So, don't miss it guys.

News
>
Celebrity Gossip
September 08, 2005 03:51:43 GMT
The 39th annual Country Music Association Awards Wednesday has been dominated by country crooners and , who led the nominees with six apiece, including Single of the Year for their hits "Alcohol" and "I May Hate Myself in the Morning." Womack, who was set to announce the nominations along with Urban in New York, where the awards will be presented for the first time on Tuesday, Nov. 15 at Madison Square Garden, was nominated for Single and Music Video of the Year for "I May Hate Myself in the Morning," Album of the Year, Female Vocalist of the Year, and also got two nominations for Musical Event of the Year for her duets with and .

As for Paisley, he's been nominated for Entertainer of the Year, Single, Song and Musical Video of the Year for "Alcohol," Male Vocalist of the Year and Musical Event of the Year with for "New Again." Other multiple nominees were and , who had four each; ; ; and George Strait each had three, and many more.

News
>
Celebrity Gossip
September 08, 2005 03:32:19 GMT
Super-group nabbed the award for Best Group Single for "Soldier" at the 2005 Lady of Soul Awards, held Wednesday night. The Childs didn't attend the ceremony, hosted by R&B star , , and singer , but Eva Pigford, presenter and "America's Next Top Model" winner, accepted the award on the group's behalf.

Getting the award, Destiny's Child beat off such heavyweight nominees, as , and . Meanwhile, Soul diva bested the like of Ciara, Amerie, Fantasia Barrino and Destiny's Child, which were all up for multiple honors at the ceremony, wining the special 2005 Lena Horne Award for Outstanding Career Achievements, and joining for a duet.

News
>
Celebrity Gossip
September 08, 2005 03:09:04 GMT
British rocker has gotten the order. A federal jury on Wednesday ordered the star to pay $2 million plus interest for canceling a Las Vegas concert, to be held at the Rio casino-resort on the Vegas Strip, five years ago after he had throat surgery.

"We felt it was only fair that if Mr. Stewart didn't perform the concert that he should give the money back," so said Jury foreman Stevan Jorgensen concerning the order. Kerry Garvis Wright, one of Stewart's lawyer said that the 60-year-old singer will appeal, while Steve Morris, a lawyer for the Las Vegas casino and parent company Harrah's Entertainment, said he was "delighted and relieved" by the verdict.

News
>
Music News
September 08, 2005 02:43:05 GMT
Apart from the controversy he has just generated with his saying "President doesn't care about black people" during his Friday appearance on NBC's Concert for Hurricane Relief telethon, rapper keeps moving on. The star's sophomore album "Late Registration" successfully debuted The Billboard 200 at No. 1 this week, selling 860,000 copies in the United States.

Just behind was `s "Thoughts of a Predicate Felon" at 2nd with 214,000-copy start. Country's , to follow, earned its highest spot on the big chart with a No. 3 entry for "Hillbilly Deluxe." Meanwhile, 's "Plans" was at 4th on sales of 90,000 copies, followed by `s "The Emancipation of Mimi" at 5h. The No. 6 spot was filled by the ' "Monkey Business."

News
>
Celebrity Gossip
September 07, 2005 06:36:48 GMT
Screen star will be one among some others to receive Kennedy Center honors this winter. "We honor five extraordinary American artists whose unique and abundant contributions to our culture have transformed our lives," said Stephen A. Schwarzman, chairman of the John F. Kennedy Center for the Performing Arts.

As for the rest four slated to hand the honor are singers and , actress Julie Harris and ballerina-teacher Suzanne Farrell. All those recipients of the 28th annual honors will be recognized at a gala performance at the Kennedy Center on Dec. 4, to be attended by President Bush and first lady Laura Bush. The gala, hosted by Secretary of State Condoleezza Rice, would later on in December this year broadcast by CBS.

News
>
Celebrity Gossip
September 07, 2005 06:17:30 GMT
Academy Award winner is about releasing a charity book. His other pals, include , and , all of whom happen to be Academy Award winners too, will give their contribution to the planned cookbook dubbed "Morgan Freeman and Friends: Caribbean Cooking for a Cause."

The book, published via Rodale, Inc., is scheduled for a 2006 release. Proceeds for the book will go to the Grenada Relief Fund, a charity Freeman helped set up after Hurricanes Ivan and Emily ravaged the small Caribbean island last year. The auction, which also includes corporate-donated items, opened last Friday on the Charity Folks Web site, an online auction spot, and will run until Sept. 16.

News
>
Celebrity Gossip
September 07, 2005 05:48:31 GMT
The King of Pop is fallen apart by the Hurricane Katrina that he has written a song specially dedicated for the sufferers. , who was moved by the images of Katrina's destruction that he saw on television, had already composed the song, tentatively titled "From the Bottom of My Heart," and planned to record it within two weeks after enlisting other top performers, said the star's publicist Raymone Bain.

"It pains me to watch the human suffering taking place in the Gulf region of my country. My heart and prayers go out to every individual who has had to endure the pain and suffering caused by this tragedy," said Jacko in a written statement. Some musicians including , and have been recruited for that charity single.

News
>
Celebrity Gossip
September 07, 2005 04:59:45 GMT
A little-known New York band, , surprisingly won the Mercury Prize, one of the United Kingdom's most prestigious music awards. The band's record, "I Am A Bird Now," beat out such heavy favorites, as and for the £20,000 prize, which goes to the Best Album of the Year by a British or Irish act.

The band shock win actually has sparked controversy concerning the band's lead singer, Antony Hegarty, although born in Chichester, has spent most of his life in the US. However, the Mercury organizers said that eligibility for the prize is judged on nationality, not residency.

News
>
Movie News
September 07, 2005 04:32:29 GMT
Jeffrey Blitz, the director of the Oscar-nominated documentary "Spellbound," has taken another new project, which is "Rocket Science." It tells about 15-year-old Hal Hefner, Reece Thompson's role, who despite his terrible stuttering joins a high school debate team. He soon finds himself immersed in the ultra competitive world of high school debating. The film is scheduled to shoot in the Baltimore area over the next several weeks.