News
>
Music News
October 13, 2007 07:01:50 GMT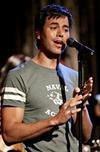 is making a return to TV series with his music. The Latin singer will appear on an episode of CBS' daytime series 'The Young and the Restless', performing his latest hit 'Somebody's Me' that is taken from album ''.

His performing scene was taped at Indigo, a jazz club owned by the series' character Neil Winters (played by Kristoff St. John). "Music has changed so, so much," Iglesias said after taping his part on Thursday (October 11). "It's tough out there, so you need any outlet to put your music out there."

News
>
Celebrity Gossip
October 13, 2007 07:00:24 GMT

lands a new job, not completely new though. The actress-singer has renewed her contract as the face of Proactiv for a staggering $3 million.

Jessica's business manager David Levin confirmed the deal, saying "She did re-sign for another year, she has a great relationship with them."

News
>
Celebrity Gossip
October 13, 2007 06:41:07 GMT

Not again. scored himself another Hollywood beauty and this time on it happens to be R&B singer .

The actor and songbird fueled dating speculation after they were spotted kissing at NYC club Pink Elephant on Thursday night October 11th.

News
>
Music News
October 13, 2007 06:27:06 GMT
With her movie '' being released yesterday (October 12), has more time to concentrate on her next album which will be her first under her new label, Island.

Boyfriend slash the label's president revealed that among the credits in the album will be .

News
>
Music News
October 13, 2007 05:58:11 GMT

aka Fergie has premiered the music video of her latest single from ''. The clip of 'Clumsy' was played yesterday (October 12) on AOL.

In the fully-animated video, Fergie is the sexy girl who is trying to catch the attention of guys but often obstructed by her clumsiness. From accidentally tripped on the runaway to unawarely pressing airlock button on a plane, Fergie shows a different edge of her which is witty but still sexy.

News
>
Celebrity Gossip
October 13, 2007 05:36:59 GMT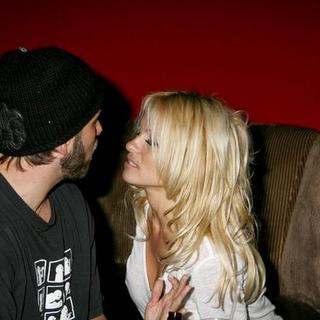 Much contrary to rumors on the street, is not pregnant.

The actress has shot down rumors that she's pregnant with new hubby Rick Solomon's baby, told during an interview at a party Wednesday night October 10th for airline magnate Richard Branson, "Please tell everybody, categorically I am not pregnant."

News
>
Music News
October 13, 2007 05:06:13 GMT

With the date of '' being pushed forward, ' album details are coming up immediately after. The cover art plus tracklisting of the highly anticipated record have been unveiled, the latter being "mistakenly leaked".

Alternate cover arts have actually been suggested in several blogs since two days ago, and it is now revealed that one of them with Britney wearing her favorite white fedora is made the official cover.

News
>
Celebrity Gossip
October 13, 2007 04:53:21 GMT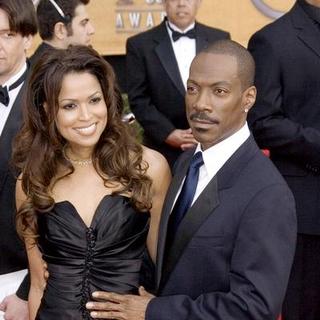 Previously stated wanting to have a fun, small, and casual wedding, and fiancee Tracey Edmonds are said to be planning to walk down the aisle December 28th later this year in Tahiti.

Rumors are all over the net that the couple wants a casual ceremony on the South Pacific island.

News
>
Celebrity Gossip
October 13, 2007 04:23:40 GMT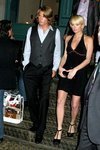 It's no longer an unconfirmed speculation that 's new boyfriend, Alex Vaggo, is a pizza delivery boy. Well, he used to, for in case you missed it, the heiress has helped him to find a new job other than delivering the fast-food.

With her wealth and rising popularity in the entertainment industry, it surely is not a big deal for Paris to find her new lover a better job, and what a very lucky boy Vaggo is that she scored him a modeling stint.

News
>
Celebrity Gossip
October 13, 2007 03:51:55 GMT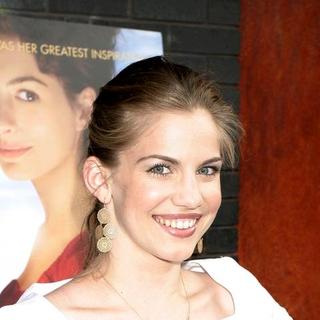 "My Girl" will soon become soldier's bride. is engaged to be married.

The actress, best known for playing Vada Sultenfuss in the 1991 movie "My Girl" and the 1994 sequel "My Girl 2," has been engaged to boyfriend, Army Reservist Shaun So.

News
>
Celebrity Gossip
October 13, 2007 03:28:55 GMT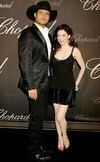 Following media abuzz, People comes with its own version of story on and Robert Rodriguez's engagement.

People.com quoted a source close to the actress as saying both of them are engaged. That's all and no other details being revealed nor do the couple comes with denial or confirmation concerning the report.

News
>
Celebrity Gossip
October 13, 2007 03:11:57 GMT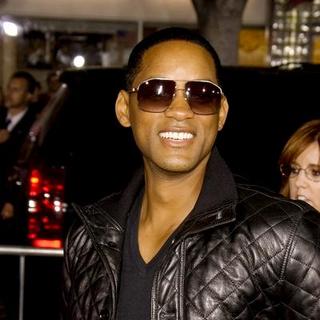 Proven to be a hit movie in the year 2005, is bringing "" into TV.

The Golden Globe and a two time Academy Award-nominated actor has reportedly signed on to executive produce the television version, but unfortunately won't take a staring role.

News
>
Celebrity Gossip
October 13, 2007 02:42:29 GMT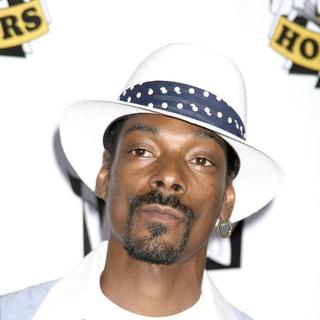 Pleaded guilty to one count of felony possession of a dangerous weapon, stemmed from an arrest at John Wayne Airport in Orange County, California, back in September 2006, as a consequence was ordered to serve 160 hours of community service.

Chose the Orange County park site from a list of probation-approved community service sites, the rapper's chores will include "raking leaves, washing cars, cleaning toilets (and) picking up litter," and in doing those he will be supervised by a park ranger.

News
>
Celebrity Gossip
October 13, 2007 01:45:07 GMT

was involved in a car crash on a Hollywood street early Friday morning October 12th. But fear not, it was the minor one and the actor was unhurt.

Reports are circulating over the net that Bloom was driving alone on Fountain Avenue when another vehicle cut him off and he hit a parked car. The accident, took place at around 2:15 a.m., was first made public by TMZ.com.

News
>
Music News
October 12, 2007 09:42:35 GMT

Like and , is also working on 's album. The producer slash rapper is producing a track that will appear in the comeback album which is hinted to be released in near future.

West told London's The Sun, "I'm working on stuff for Michael Jackson. If I like a person's outlet or what a person brings to the table then I'll speak to them."