News
>
Movie News
May 04, 2007 08:05:43 GMT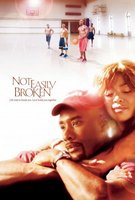 Ready to show his dramatic side this time, has given his positive sign to topline faith-themed drama "" that Screen Gems is now developing for Sony Pictures Entertainment to distribute.

An adaptation of a book by T.D. Jakes, the picture centers on a couple whose strength and faith are tested after the wife is injured in a car crash and the husband becomes attracted to another woman. Assigned to pen the screenplay is Brian Bird, who last penned "" for 20th Century Fox.

News
>
Movie News
May 04, 2007 07:37:16 GMT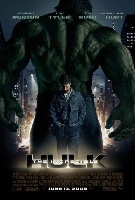 Folks, please welcome the new Betty Ross in the gang as filmmakers of "" finally have cast their choice on to assume the role, previously played by in the flick's predecessor "" back in 2003.

The longtime love interest of Dr. Bruce Banner/The Hulk, Ross is his fellow scientist and an ally in his quest to find way in getting rid of his lurking monster deep inside. Reports said that "Incredible Hulk" in the beginning would see her get estranged from Banner but later being swept back into his life after the pursuit of the Hulk heats up while finding the man is on the run trying to cure his condition.

News
>
Movie News
May 04, 2007 06:41:00 GMT
Still eager to shed time for acting despite her hectic schedule following the release of new album "", is taking a starring role in thriller drama "Twist of Fate", the beauty herself has confirmed.

Calling the project "a dark kind of drama, sort of indie, kind of, but not too indie" that lets her do "a lot of freaking out and crying", Lavigne further revealed that she will be the lead and begin filming the picture this winter.

News
>
Celebrity Gossip
May 04, 2007 06:13:23 GMT
Not only his heavy exercise earns rippling muscles, but also the prestigious title of the "Most AB-ilicious Star." His hard work is paid off, indeed, that the actor is now having toned stomach, besting his many other fellow celebrities.

Chosen to secure the No. 1 spot in Life & Style's new list of celebrities with toned stomachs, the movie hunk besting who is 3rd and who is 5th. Making the list at 2nd spot is thanks to her many hobbies that include ballet, soccer, running, yoga and hiking.

News
>
Movie News
May 04, 2007 06:11:45 GMT
As "" is gracing theaters all around the world this week, now the buzz and hype are surely shifting to its sequel, "", which has already been confirmed to be made at Columbia Pictures for sure.

Well aware of this, Cinema Blend has obtained from its inside sources some surprising tidbits regarding the project, particularly about its prospect to get developed and the possibility of it to have a totally new cast lineup.

News
>
Music News
May 04, 2007 05:24:50 GMT
The late "Godfather of Soul" was commemorated on May 3, the day of what would have been his 74th birthday. Family members including son Daryl Brown vowed to continue the legend's legacy in music industry.

Daryl in particular is eager to tour with The Soul Generals, a band that backed his father for 2 decades. Playing guitar and taking the role as the frontman, he made the May 3 event the first show that the group does. The band also plans to play at New York's Apollo Theatre that marked James' first success in music back in 1956.

News
>
Music News
May 04, 2007 04:57:24 GMT
Singer spreads his wing by forming another band that is still anonymous. The new band is still searching for a proper name while giving first taste of their music in several US stages.

"We were 'the Little Death' until we realized that there are about five other Little Deaths out there and, as we live in a litigatious culture, we opted to avoid lawsuits and, thus, refrained from naming ourselves 'the Little Death,'" Moby revealed. The band has played its show in a fundraising event in New York and will launch their career further in a number of June shows.

News
>
Celebrity Gossip
May 04, 2007 04:50:51 GMT
Aside from her celebrity status, is eyeing a new job, which is a social one. The talk show host is planning to become child-predators fighter.

In an interview with chat show king , aired Tuesday May 1st, Oprah revealed her intention to quit her hit daily show by the time its contract ends in 2012 so that she can put full concentration on putting child predators behind bars.

News
>
Music News
May 04, 2007 04:37:58 GMT
appears that they shouldn't be worried to be caught in sophomore syndrome. Just when the album "" about to come out on May 22, the single "Makes Me Wonder" has given enough gasoline by placing itself to #1 slot in Billboard's Hot 100.

The single that was released March 27 in US has entered the chart for four consecutive weeks and been climbing the ladder steadily. The climb goes fast this week after leaping 63 places, thanks to 243,500 digital downloads and #1 debut on Hot Digital Songs. The jump was recorded as the largest leap in the chart's history.

News
>
Movie News
May 04, 2007 04:24:55 GMT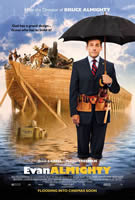 Peeling more skins on its big-budgeted movie "", Universal Pictures has posted online a new international trailer for the movie, which is going to hit North American theaters this summer on June 22.

The trailer is available exclusively on and runs exactly two minutes twenty-two seconds. In the meantime, fans can also take a look at a few production photos on the site, mostly picturing the titular character with long white hair and beard.

News
>
Celebrity Gossip
May 04, 2007 04:11:39 GMT
Now that she's single again in the eye of the law, has become a hot commodity in Hollywood with her being reported to get close with former "Melrose Place" costar Jack Wagner.

The twosome was reported dating back in March. But, friends said at the time that they were not dating. As time goes by, talk is heating up that they are a hot new hookup after they were spotted getting cozy during the Celebrity Classic golf tournament on April 24th.

News
>
Movie News
May 04, 2007 03:54:37 GMT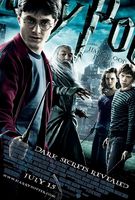 Ending the long-circulated question about who's in charge to helm "", "" helmer David Yates has revealed to SCI FI Wire that he will return to the mega-hit franchise for the second time to direct the project.

"I am doing Half-Blood Prince, and I'm doing it because I love the world, I love the characters," the man confirmed. "I think I have more business with this world and these characters."

News
>
Celebrity Gossip
May 04, 2007 03:45:04 GMT
Is she pregnant? has provoked such question after she was spotted buying baby clothes worth at about $1000.

Rumors on the street say the actress spent an hour browsing at trendy Los Angeles baby boutique Bel-Bambini before purchasing a selection of items for a baby girl. She was then seen leaving the shop with a pink, organic romper-suit, a kimono tee made from soybean fibres, a cute butterfly backpack and a Swarovski crystal-encrusted hotlips pacifier.

News
>
Celebrity Gossip
May 04, 2007 03:14:39 GMT
was arrested on a drunken driving charge early Thursday May 3rd, but was released on $7,500 bail.

Police said the rapper was stopped at about 12:40 a.m. on 51st Street and 11th Avenue in Manhattan because the sport utility vehicle he was driving had overly tinted windows. Unfortunately for the star that officers then smelled alcohol on his breath.

News
>
Celebrity Gossip
May 04, 2007 02:52:19 GMT
An entertainment mogul, record producer, actor and rapper, can never have enough of a career. He thus is adding one into his career resume, which is TV producer.

"When I do something, it's got to be the biggest and the best. I'm really proud to be one of TV's leading producers right now and am working hard toward achieving a television legacy like Aaron Spelling," the star said in a statement.