News
>
Movie News
August 03, 2007 02:39:55 GMT
It's not until December 14 that moviegoers finally can see "" come to the surface yet a sequel has already been prepared to be developed at Warner Bros. Pictures by screenwriter Mark Protosevich for sure.

According to Los Angeles Times, the man has pitched the company on a follow-up to the action horror thriller although no deal has yet been finalized. Protosevich, a native of Chicago, Illinois, previously got hired for four different times to work on the script, which was at one time optioned by 20th Century Fox with talk of Ridley Scott and as director and star, respectively.

News
>
Celebrity Gossip
August 03, 2007 02:08:11 GMT

is being kept busy by her hectic schedules. Has been tapped to host this year Teen Choice Awards, she was seen Wednesday August 1st dished up chicken stew for hundreds of homeless men in Edmonton as part of her personal campaign to raise awareness about poverty and hunger. What a caring celeb she is.

Pop singer Duff was seen serving hot lunch and dessert for an hour at a downtown emergency shelter, before then visited the nearby headquarters of Hope Mission, a Christian social care agency. "The Hope Mission was a priority and we wanted to lend a hand," so she said after completing her kitchen shift. "It's so rewarding for me. I love to get down and dirty and help out."

News
>
Movie News
August 02, 2007 10:03:57 GMT

May have let slip casting information on the new Bond Girl for "Bond 22", Australian actress has pointed out to MTV News that the role has probably gone to her fellow thesp , who also happens to be her real-life friend.

The statement came right from Byrne's mouth during a recent interview with MTV when she was asked whether she had been contacted about the part. Denied any involvement in the project, the beauty surprisingly later exclaimed, "I think Abbie Cornish�s got it."

News
>
Movie News
August 02, 2007 09:20:16 GMT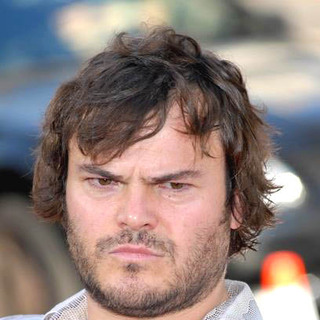 He's been a music teacher, a film producer, and a Mexican wrestler, and now is about to become an adventurer as well, obviously for the big screen. Yes, has signed on to assume the profession in his new starring vehicle "", which he also produces.

Described as a faux documentary made from recently "discovered" footage from 1979, the adventure comedy is said to chronicle the disastrous journey of a self-styled Indiana Jones-type adventurer who travels around the world trying to find the Yeti, El Dorado, the lost tomb of Jesus, and other great mysteries.

News
>
Movie News
August 02, 2007 08:52:02 GMT

Looks like George Miller is up for something big in his film-directing career. Latino Review and Collider.com have both come up with reports claiming the "" helmer is considering to take the director's chair in the anticipated "Justice League of America", which Warner Bros. Pictures is currently setting up under its banner.

Collider.com even further pointed out that Superman, Batman, The Flash, Wonder Woman, and the Green Lantern could possibly be featured in the project. Also informed the flick may become a priority for Warner Bros. than "Superman: The Man of Steel", the site surprisingly revealed that there is a rumor out there saying one of these superheroes would not see a sequel, which only means that the company is planning a death on the character.

News
>
Celebrity Gossip
August 02, 2007 08:22:56 GMT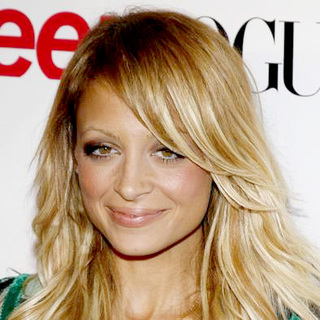 Hot on the heels of her shocking revelation to ABC News' Diane Sawyer that she's almost four months pregnant with boyfriend Joel Madden's child, there comes a new report claiming is expecting a baby boy.

In Touch Weekly quoted an insider as saying that Nicole already went to Cedars-Sinai Medical Center in LA on July 25th to have a very enlightening ultrasound. She's said to be very happy in knowing she's going to have a baby boy, despite the fact that she would like to have a daughter.

News
>
Movie News
August 02, 2007 07:49:23 GMT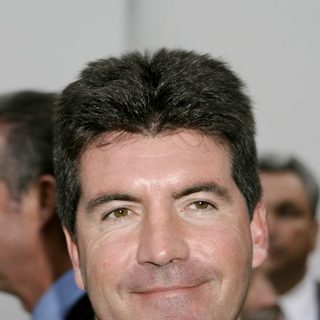 Music mogul apparently has developed a new interest in entertainment industry. The "American Idol" judge reportedly is now venturing into film production through a music-themed project tentatively titled "Star Struck."

Inspired by Alan Parker's 1980 effort "Fame", pic will be set behind the scenes of a TV singing competition in the vein of "Idol" and British show "X-Factor" while centering on the show's ten contestants who try to make it to the top.

News
>
Music News
August 02, 2007 07:33:23 GMT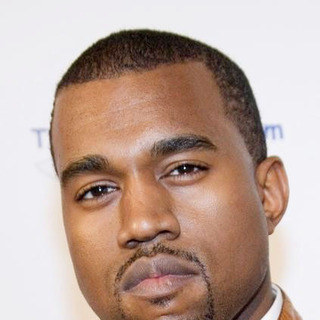 has tied an unlikely collaboration with an indie pop band Peter Bjorn and John. The R&B crooner is inviting the Swedish group to be his backing band in Way Out West gathering.

Both acts are slated to play the trio's breakthrough hit "Young Folks" that peaked at #35 in U.K. Singles chart. The festival is to be held in Gothenburg on August 11.

News
>
Movie News
August 02, 2007 07:20:13 GMT
Mystery continues to surround on J.J. Abrams-produced monster movie "1-18-08." Also referred as "Cloverfield", the project now is speculated to have a new title called "Overnight."

A posting on Slashfilm.com has informed a new trademark named "Overnight" was registered on July 18, 2007 for the use in "motion picture, television and music production and distribution services" by attorneys known to be associates of Abrams. What makes things fishy here is that they also happen to be the ones registering the , which has been presumed to be the viral website for the project, as well as the name of Abrams' production company, Bad Robot.

News
>
Celebrity Gossip
August 02, 2007 07:17:32 GMT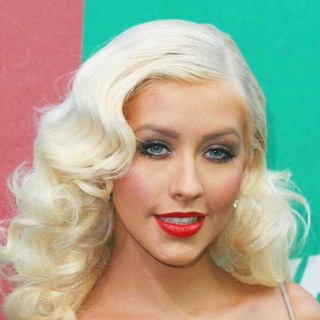 Breaking news, and hubby Jordan Bratman are expecting a baby girl.

Despite her being tight-lipped on the persistent pregnancy speculation, In Touch Weekly reported that the songbird is expecting a girl. Still according to the publication, Christina who is now about 18 weeks pregnant had had an ultrasound at Cedars-Sinai Medical Center in LA to find out the sex of the unborn.

News
>
Celebrity Gossip
August 02, 2007 06:25:11 GMT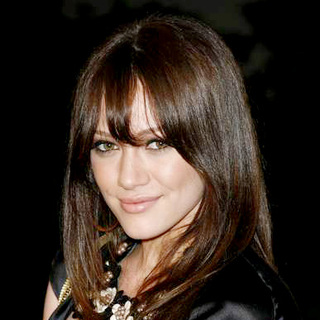 and love the teen, literally. Both stars have been booked to host this year Teen Choice Awards, slated to air August 26th on FOX.

This is Duff's second time hosting the Teen Choice Awards, being her first was in the 2005. She herself won Choice Movie Breakout Star - Female Teen Choice Award in 2003 for portraying the title role in the 2003 teen comedy "", while Cannon already earned four Teen Choice nominations, including one this year for Choice TV Personality.

News
>
Movie News
August 02, 2007 05:13:42 GMT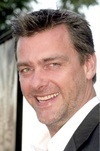 Vigilante Frank Castle is ready to load his guns again this year. Lionsgate Film as the company producing "The Punisher 2" revealed in its new press release issued on Wednesday morning (August 1) that production on the flick has been set for an October start date with "Rome" star starring under Lexi Alexander's direction.

Marks the third screen incarnation for the Marvel Comics' anti-hero, the project reportedly will be made for an R rating and take place in New York where the titular character runs up against a mobster. Nick Santora, Kurt Sutter, Matt Holloway, and Art Marcum penned the script while Marvel Studios' Kevin Feige is producing alongside Avi Arad and Gale Anne Hurd.

News
>
Music News
August 02, 2007 05:13:19 GMT

Verizon Wireless is getting avid at its music sponsorship. The phone company has tied a deal with Australian rockers to release the band's entire back to back catalog, making itself the only company to gain the exclusive right.

The digital catalog will be sold via Verizon's VCast Music service starting from March 2008 at $12 per album. All of the albums are available for full download except for the group's biggest hit, "You Shook Me All Night Long," which will be available as an over-the-air download.

News
>
Celebrity Gossip
August 02, 2007 04:52:41 GMT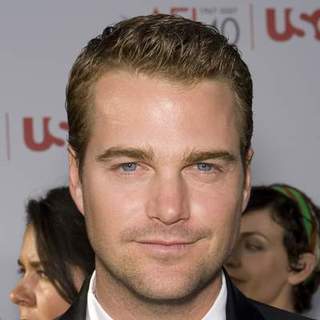 First, second, third, fourth, and there it goes the fifth. Already have four children together, and his wife Caroline Fentress are expecting child No. 5.

Announced the good news on Wednesday August 1st during an interview with NBC "Today" show, the actor told co-host Ann Curry, "Another on the way. Yeah, we're just starting to figure out how it works. I think I know why this is happening, but we're really excited about it."

News
>
Music News
August 02, 2007 04:39:03 GMT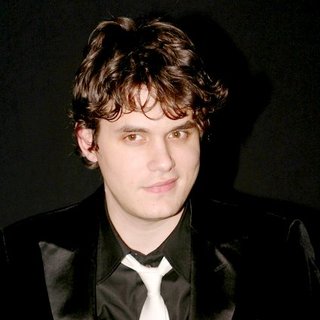 A number of musicians are paying tribute to the late victims of Virginia Tech incident. Those slated to perform at the University's Lane Stadium are , , Virginia-born country singer and rapper .

"We have a profound respect for the incredible resolve and unwavering sense of hope the university community has shown, and are honored to have the opportunity to share this evening with Virginia Tech," said Dave Matthews Band's drummer Carter Beauford.