News
>
Celebrity Gossip
August 04, 2006 07:23:29 GMT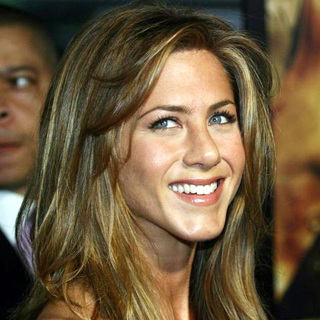 New rumors surface by the hour that has called off her wedding to beau .

Life & Style magazine reported the actress to have referring to herself as "New Jen" as she decided to go separate ways from the man last month.

News
>
Movie News
August 04, 2006 07:09:47 GMT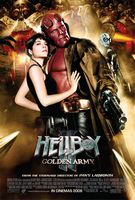 "Hellboy 2: The Golden Army" finally finds its home in Universal Pictures. According to Variety, the company has already given its approval to fully finance and distribute the sequel to the 2004 comic book adaptation after Sony through its Columbia Pictures decided to back out from the project.

Still features the original cast from the first installment like , , , and , the project also welcomes back director Guillermo del Toro to helm and pen the scripts. Lawrence Gordon, Mike Richardson, and Lloyd Levin will produce with Chris Kenney to executive produce.

News
>
Music News
August 04, 2006 06:51:03 GMT
The battle continues. After previously duel to win the "American Idol" title, and are now facing one another again as their new albums arrive in U.S. stores this fall.

It is said that Aiken will release his new set, titled "" on September 19th, whereas Studdard will drop his third major release "The Return of the Velvet Teddy Bear" one week after.

News
>
Celebrity Gossip
August 04, 2006 06:16:23 GMT
The Newark Bears, a minor league baseball team, are hosting a " Baby Safety Night". It is a project aimed to spread the message about keeping babies safe in vehicles.

Why should it bear the name of the pop superstar? It is all because of the incident the singer created back then to early this year when she was photographed with her baby son, Sean Preston, sitting on her lap as she drove, and later, in a car seat facing forward rather than facing backward, which some safety regulations say is best.

News
>
Movie News
August 04, 2006 05:08:39 GMT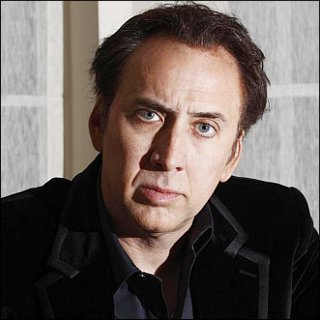 Following the current flow of movie-sequels making, Disney has confirmed through director Jon Turteltaub that a sequel of "" is in development to be made, LA Daily News has learned. The project is planned to start filming by early 2007 to meet a Thanksgiving 2007 release.

Accompanying the filmmaker, original cast members like , , , , plus also return with Jerry Bruckheimer coming back as the producer and Gregory Poirier writing the scripts primarily.

News
>
Celebrity Gossip
August 04, 2006 04:38:36 GMT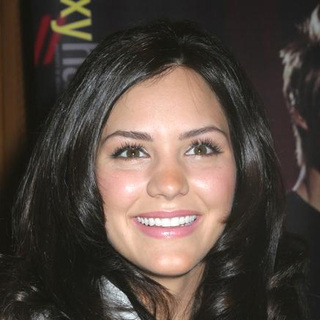 Here comes 's another bad luck. The runner up of the 5th season of American Idol fractured her left foot right before a concert in North Carolina.

The young and talented singer, who has just joined the American Idols Live tour following her recovery from bronchitis and laryngitis, tripped backstage and fracturing her foot before a performance Tuesday night August 1st in Charlotte, N.C.

News
>
Celebrity Gossip
August 04, 2006 03:39:08 GMT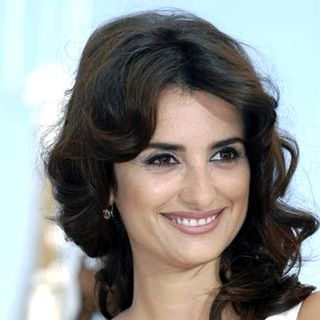 While the elusive Suri Cruise makes the gossip pages almost everyday, comes forward with the statement saying she's met the little creature. The Spanish actress was in London Thursday August 3rd to attend the British premiere of her new film "" when she met ex-boyfriend , his fiancee , and their daughter.

"She's really beautiful. She's one of the most beautiful babies I've ever seen," the 32-year-old actress told the Associated Press while refused to offer other details of the meeting.

News
>
Celebrity Gossip
August 04, 2006 03:05:48 GMT
When does something, she always does it in the biggest way possible. The singer details her commitment to Time magazine in its new issue, hits newsstands on Aug. 7, saying she's about to help orphans in Malawi.

The Queen of Pop has announced plans to raise at least $3 million to aid orphans in Malawi, with the money going toward a care center, as well as improved economic, food and health programs for the area. The center, which breaks ground next week, is expected to feed and educate up to 1,000 Malawi children.

News
>
Music News
August 04, 2006 02:32:05 GMT
What is it about that's so hot? It's none other than her concert crucifixion. The singer's plan to sing while hanging from cross has draw Rome's Catholic, Muslim and Jewish leaders mad that they banded together to stop Madonna for moving forward with plans to perform a mock-crucifixion at her stage show there on Sunday August 6th.

The 47-year-old pop diva wears a crown of thorns and sings while hanging from a cross on her "Confessions" world tour. And by now on, Madonna has planned to repeat the scene for her upcoming gig, takes place in Rome's Olympic stadium, some two miles from the Vatican.

News
>
Movie News
August 03, 2006 10:01:48 GMT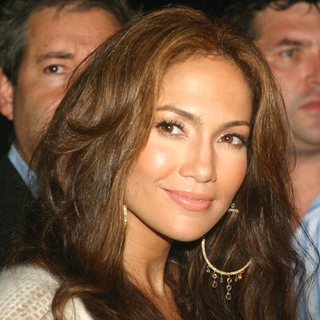 "She is out of ", Leslie Sloane Zelnick a representative for confirmed to American publication Star. The actress, who has been slated to star opposite in the big screen remake of classic 1970s show as JR Ewing alcoholic wife Sue Ellen, has abruptly quit the project.

J.Lo's dropped out from the project isn't the only case occurs regarding the production of the much-anticipated "Dallas". Prior to her, director Robert Luketic dropped the project, citing "creative differences" and was reportedly unhappy with casting choices.

News
>
Movie News
August 03, 2006 09:28:15 GMT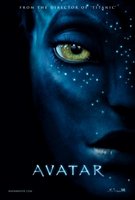 James Cameron's much-anticipated and innovative new motion picture "" will get a special treatment from Joe Letteri and Weta Digital as both parties have signed on to create visual effects, creatures and digital environments for the action sci-fi thriller flick.

"Weta has proven themselves a leader in visionary effects, especially in the area of performance capture based character animation, which is a big part of my new film," says Cameron who serves as either writer or director for the film. That's one of the reasons why Joe Letteri and Weta Digital being signed on.

News
>
Movie News
August 03, 2006 09:13:10 GMT
Sony Pictures and MGM break their silence, confirming to public worldwide that they are about to work on the sequel to this year's "". The studios even have hired Scott Neustadter and Michael M. Weber to write the script.

While the plot for the sequel remains undisclosed, it is highly reported that the flick is that of high concept.

News
>
Movie News
August 03, 2006 08:53:05 GMT
Who's ""? It has yet confirmed by the Universal Pictures who will play the lead role, but it is obvious that the studio has acquired the rights to turn the comic book into big screen feature.

Acquired the rights from Oni Press, Universal has booked Marc Platt and Eric Gitter to produce the flick.

News
>
Movie News
August 03, 2006 08:37:17 GMT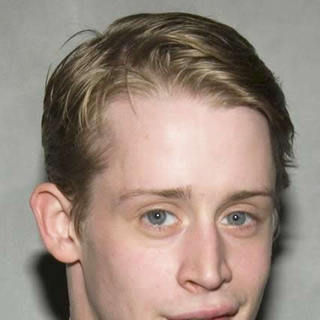 "" will surely keep busy in the coming days. The actor has been slated to star in the comedy genre which has just started shooting.

As of the story, "Sex and Breakfast" follows a couple with problems in the bedroom who seek solace from a therapist. The shrink espouses group sex as a cure-all.

News
>
Movie News
August 03, 2006 08:30:48 GMT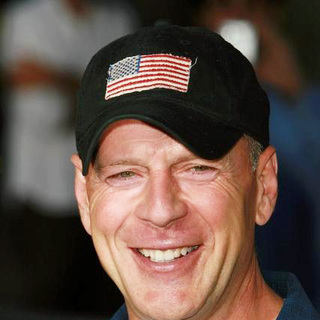 "Die Hard" fans, mark your calendar on June 29, 2007. 20th Century Fox has set up the date to open the fourth installment of the franchise, now titled "", so Variety has reported. Being so, the movie therefore will face Disney/Pixar's "" which is also slated to be opened on the same day.

Directed by Len Wiseman of "" fame, the picture still sees playing the New York cop John McClane who this time has to stop techno-terrorist from shutting down the nation's computer systems on the Fourth of July.