News
>
Music News
October 21, 2006 03:20:37 GMT
Shortly after dominating media headlines this week concerning the shooting incident outside of Justin's restaurant in New York, is again creating another abuzz. The rapper will have his new LP released earlier than it was previously scheduled.

The rapper's new effort, dubbed "From Nothing to Something", which was planned to hit stores February 2007 has for now on slated to marry the street on December 19th later this year. Greater than that, a single from the new album is said to be released even earlier.

News
>
Movie News
October 21, 2006 02:56:40 GMT
Scoring deal with Paramount Pictures, has agreed to produce the company's new comedy project of "" via his Happy Madison Productions with a possibility to take a starring role, Variety has learned.

Accompanying Sandler, his partners at Happy Madison Jack Giarraputo and Heather Parry will also seat as producers alongside Kevin Misher, who produced "" last year for Universal Pictures.

News
>
Celebrity Gossip
October 21, 2006 02:48:40 GMT
A Hollywood senior actor, has had many awards, but Life Achievement Award, the highest honor for a career in film. Luckily, the veteran movie star is about to get one as the American Film Institute's (AFI) Board of Trustees has selected him to receive the 35th AFI Life Achievement Award.

"I am moved and honored to be considered for such a prestigious award," Pacino said in a statement. Aside, Sir Howard Stringer, chairman of the AFI board of trustees, called Pacino "an icon of American film" while praised him to have a "career inspires audiences and artists alike."

News
>
Movie News
October 21, 2006 02:43:04 GMT
Set to meet face to face in one screen, and have both given positive sign to take starring part in "The Possibility of Fireflies", an adaptation of Dominique Paul's novel of the same title.

Here Preston is billed as a single mother struggling to keep her life in order after being abandoned by her husband while Trachtenberg will portray her older daughter. Production is slated to begin in January in South Carolina with Paul herself to direct.

News
>
Celebrity Gossip
October 21, 2006 02:28:09 GMT
What is it about that's so hot? It is about his entering rehab for alcohol abuse. The country singer has checked himself into a rehabilitation treatment center Thursday night Oct 19th with his wife by his side.

Concerning this, the Grammy-winning singer goes on saying through a statement released Friday, "I deeply regret the hurt this has caused Nicole and the ones that love and support me. One can never let one's guard down on recovery, and I'm afraid that I have."

News
>
Movie News
October 21, 2006 02:27:48 GMT
Fresh from helming "" for Columbia Pictures, Mennan Yapo has already landed another job to do. Variety noted that the Munich-born filmmaker has been appointed to direct political thriller "", a new project coming from Universal Pictures.

Based on Ward S. Just's novel of the same name, the movie will take focus on an American diplomat who is threatened to have his career ruined when his son turns out to be involved in a German terrorist organization. Larry Ramin is attached to pen the script with Strike Entertainment's Marc Abraham and Eric Newman producing.

News
>
Movie News
October 21, 2006 02:05:31 GMT
Seemingly eager to revamp sex thriller genre, Dimension Films has picked up David Loucka's pitch "" to bring it up to the big screen with Ehren Kruger and Daniel Bobker to produce.

Described by Kruger as a "standout horror story, a scary film that explores sexual seduction in a way that the genre rarely braves to do", the project concerns a man who suspects his new girlfriend may be cursed upon finding out that her past lovers died under suspicious circumstances. Iain Softley is on board to direct also to produce alongside his partner Sarah Curtis via their Forthcoming Productions.

News
>
Movie News
October 21, 2006 02:04:02 GMT
Once again set to deliver nerve-wracking experience toward moviegoers after his work in "", screenwriter Scott Kosar has been picked up to pen the script of horror feature "", Variety has reported.

A Universal Pictures production, pic revolves around a new mother who gets so haunted by unexplained phenomena that she becomes convinced there is an evil spirit wanting to harm her baby.

News
>
Movie News
October 20, 2006 09:39:13 GMT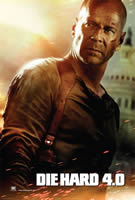 Completing its cast, "" has smoothly added two more stars namely and in the lineup, The Hollywood Reporter has revealed.

Olyphant, who this time stands on antagonist side, will portray the nemesis of lead character John McClane, played by while Winstead is billed as McClane's daughter. , , and are also starring.

News
>
Movie News
October 20, 2006 09:11:39 GMT
It's the nonfiction's turn to get the cinematic treatment. Variety noted that Miramax Films has picked up the rights to the Jonathan Harr's book to develop it into a big screen feature.

Entitled "", the project is expected to stay close to the story of the original version, which follows a quest to locate the 16th century Italian painter Caravaggio's lost masterpiece of "The Taking of the Christ." Christopher Monger has been tapped to make the adaptation with Zachary Feuer seating as producer.

News
>
Movie News
October 20, 2006 08:45:02 GMT
Hopefully this won't be a bad sign for "" in its development into the big screen. Variety learned that Universal Pictures and 20th Century Fox have both shockingly decided to quit co-financing the project, which is an adaptation of Microsoft's popular videogame of the same name.

Despite the rumor saying the studios getting concerned over the film's rising budget from its original $135 million, the filmmakers remarked instead that the double departure resulted after both companies unsuccessfully tried to get them as well as Microsoft to reduce their profit participation.

News
>
Movie News
October 20, 2006 08:06:14 GMT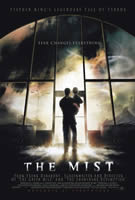 This sure will be one promising horror movie to watch in the future. Variety revealed that Dimension Picture has intended to bring up "" to the surface based on Stephen King's novella of the same name with acclaimed director Frank Darabont at helm.

"It's a project Stephen King and I have been talking about doing for almost 20 years now," Darabont remarked. "In fact, it almost was my first directing project many years ago, but I went classy and did 'The Shawshank Redemption' instead. It's time to get down and dirty and make a nasty little character-driven gut-punch horror movie."

News
>
Movie News
October 20, 2006 07:19:36 GMT
Keeps paying big attention on comedy amidst its burgeoning future projects of animated, fantasy, adventure, and family movies, Walt Disney Pictures is about to develop one more picture of the genre following the deal it reached in securing the rights to Larry Doyle's spec script.

Titled "", the film will be directed by Mark Waters who will also produce alongside Jessica Tuchinsky through their Watermark Pictures. Meanwhile, though it is said that the movie will be a time-travel comedy, details on the plot are being kept under wraps.

News
>
Celebrity Gossip
October 20, 2006 06:40:32 GMT
A crowd of some 10,000 packed the Palacio de los Deportes Thursday night Oct 19th for the 2006 MTV Video Music Awards Latin America. Those handful people saw the winning of successful Mexican singer and songwriter who took home the Best Performer award.

The Grammy winning singer was actually nominated for five other categories, including Best Video, Artist of the Year and Song of the Year among others. Unfortunately she only won one. Aside, Colombian rock singer-songwriter won the Best Artist-Central award. Also there was the likes of who nabbed the Best Pop International award, and who was handed the Best Rock International award.

News
>
Movie News
October 20, 2006 06:30:10 GMT
Now trying his hand at directing, screenwriter Stephen Susco is set to mark the venture through "", a big screen adaptation of a novella included within author Tim Lebbon's "White and Other Tales of Ruin."

Produced under Rogue Pictures, the project is an apocalyptic tale focusing on a group of people who get trapped in a blizzard then systematically being picked off by mysterious phantoms. No details yet on the cast lineup, but it is revealed that former Miramax exec Michael Zoumas will produce via his Zoom Entertainment.