News
>
Music News
September 03, 2007 04:28:43 GMT
R&B singer has launched two singles ahead of his second album's release date. The music video of second single 'Can't Help But Wait' has been played on AOL.com since August 31.

The song was written by and is available on his . It is the follow up of 'Wonder Woman' that was released in February.

News
>
Movie News
September 03, 2007 04:06:41 GMT
It appears that moviegoers' favors have moved to horror genre with the grand arrival of "", Dimension Films' re-imagining of the 1978 classic slasher flick

Beating out the rosiest predictions, the movie effortlessly took in a magnificent $30.6 million since its debut on Friday, August 31, 2007 to break record for a new release during the Labor Day holiday weekend previously set by "" at $16.5 million two years ago.

News
>
Music News
September 03, 2007 03:50:17 GMT

's new album has begun taking shape. The cover art of '' has been revealed by the singer's label, Interscope.

The album is still due September 25 and first single 'I Got It From My Mama' keeps on climbing the Billboard Hot 100 chart from # 93 to #57 and to currently peaking at number 32.

News
>
Celebrity Gossip
September 03, 2007 03:48:32 GMT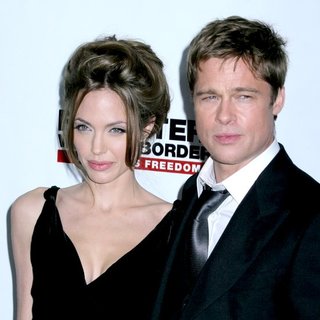 Brangelina are crazy over kids. Already have three adopted children and one biological daughter, the Hollywood power couple wants for more. said he and are ready for a fifth child.

Pitt, Jolie, and their children Maddox, Pax, Zahara, and Shiloh were all in Venice Sunday September 2nd to promote his new film "" when the movie hunk was being asked by Italian state TV whether they were ready for a fifth. And he quickly replied, "Yeah we're ready."

News
>
Music News
September 03, 2007 03:28:08 GMT

A new song from has been debuted on radio on Saturday, Sept 1. 'Let's Dance' which is also confirmed to be the lead single of the British singer's new album was played for the first time in Radio One's 1Xtra and went straight to #1 in its countdown.

The song samples on 's 1983 best selling track of the same title. DJ Twin B of 1Xtra said although the up-beat song is released as the first single, it will not define the theme of the new album which will still tilt to R&B like his previous records.

News
>
Celebrity Gossip
September 03, 2007 03:09:16 GMT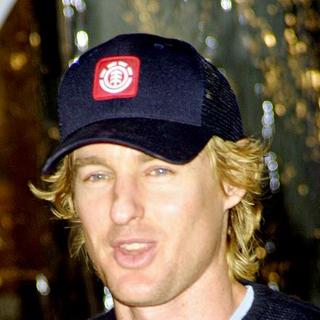 Following his hospitalization last Sunday August 26th after an alleged suicide attempt, was discharged from the Los Angeles' Cedars-Sinai Medical Center this past weekend.

The actor had returned to his Santa Monica home on Saturday September 1st, less than a week after his suicide attempt, and is being kept under constant observation. "Owen is in bad mental shape but said he is thankful to be alive," a source close to the movie star tells People. "He knows he came close to ending his life, and he is happy that he was saved from himself. He is basically at home with people watching him 24/7."

News
>
Music News
September 03, 2007 02:58:04 GMT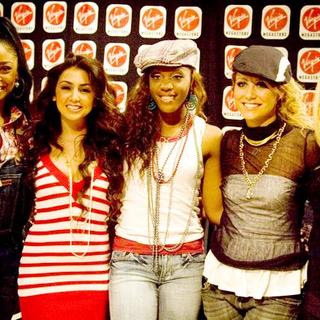 Off the break up issue that has been confirmed as rumor, are preparing the release of their sophomore effort. Member Dawn Richard wrote on her MySpace that the group's favorite track called 'Take It Further' may make the cut to the new album.

The post read, "Okay folks! yall have been asking for it! A song from the ladies, yes, you heard me right.....One of the songs we recorded for the last album. Its a group favorite. This is the song you put your skates on and just coast!! We decided not to leave yall too hungry...so here is some DK food"

News
>
Celebrity Gossip
September 03, 2007 02:35:48 GMT

That of and Tameka Foster is the other celebrity's weekend wedding. The parents-to-be wed in a large, glitzy ceremony Saturday September 1st at a luxurious Atlanta resort.

The wedding, said to be their dream wedding, was held at the luxurious Chateau Elan Winery & Resort, a 16th-century-style French chateau set on 3,500 acres of rolling hills outside Atlanta. Among the 200 guests were Gayle King and music manager Benny Medina, who were all treated with a five-tiered white-chocolate-covered wedding cake by Napa's Perfect Endings, who did actress 's confection. Usher's mother Jonetta Patton was nowhere to be seen.

News
>
Music News
September 03, 2007 02:34:05 GMT

Female duo are back with their third album which will be both in Russian and English. The album is confirmed to be titled '' or 'Upravleniye Otbrosami' and is expected to be released in U.S. this fall or early 2008.

Despite playing 'Don't Regret' in many of their live shows, t.A.T.u will release 'White Robe' as the first single off the album. The music video has been shot and will be released anytime soon. Other confirmed tracks in the album are 'Little People', '220', 'Time on the Moon' and 'You and I'.

News
>
Celebrity Gossip
September 03, 2007 02:05:02 GMT

and Alex Young said "I do", finally. The actress and film executive exchanged vows in a fairytale ceremony Saturday September 1st at the Ojai Presbyterian Church, a few hours outside of Los Angeles.

Walsh wore a custom-made Monique Lhuillier dress, while Young wore the requisite penguin suit.

News
>
Celebrity Gossip
September 03, 2007 01:49:31 GMT
and his longtime partner call it quits. The couple who's been together for three years is said to have "quietly and amicably split a few weeks ago".

"It was rocky for awhile," a source close to the couple said. "They did what they could to make it work." No details on the reason of the break up being made public though.

News
>
Movie News
September 01, 2007 07:44:53 GMT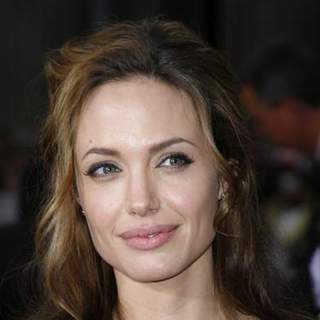 Since has been confirmed to not reprise her part as Catherine Banning in "", it is not surprising to hear a new female lead is already been found for the flick. What makes it so sensational is the name assigned for the role, which turns out to be none other than .

Yes, that's likely to be her according to Moviehole.net, as it claimed that the Oscar-winning actress has "finally reached a deal to play ís leading lady in the movie." While did not say anything about the character she is set to portray, the site, however, openly revealed that the project is based on Eric Ambler's "The Light of Day" which Peter Ustinov adapted for his 1964 heist movie "Topkapi" and "will please fans of the first movie but also newcomers to the series."

News
>
Music News
September 01, 2007 07:44:31 GMT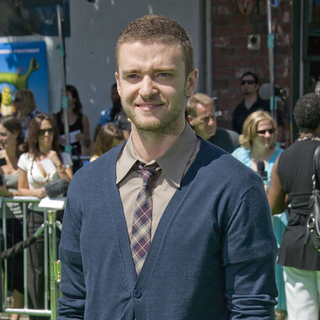 Being on two different countries won't stop and to perform a duet. The rapper and singer are planning a stage act in MOBO Awards, playing their joint song 'Ayo Technology'

Justin will not be able to attend the awards event which is held in London's O2 Arena due to other commitments. The solution is to project him through live webcast straight from U.S. while 50 handles the stage.

News
>
Music News
September 01, 2007 07:22:07 GMT

On the heels of #1 album '', has prepared the work of the fourth one. The Tennessee band said that some materials are going to sound like the famous '80s duo Wham! record.

"We try to strike while the iron's hot", frontman Caleb Followill said. "And we're writing some really good songs right now. Because of the thrill of being number one, I think the songs we're writing now just really have something about them. Its a passion that I think will carry on. This is gonna be like a Wham! Record."

News
>
Movie News
September 01, 2007 07:01:28 GMT
Seems talks on "1-18-08" will never run out topics to be speculated about as long as the mystery surrounding the project has not yet been dissolved.

Running on the mill now is that of the giant monster, of which attack will become the center of the movie's story. A reader of AICN, claiming to be the friend of one of the production crew, has posted a note stating he has been told that the beast will have scales that contain thousands of "parasites" with claw-like legs. Pointing out the flick to be "(sort of) a modern day version of 'The Beast from 20,000 Fathoms'", the person further informed that the smaller creatures are said to leap off and attack everything in their sights after the monster gets hit by some tank shells.