News
>
Celebrity Gossip
October 03, 2007 02:51:09 GMT

Newly mom debuted her newborn baby on the cover of the new .

To the publication, the Welsh singer revealed how she went into labor in a B&Q car park while accidentally locked inside her vehicle before then gave birth at home while watching the Wales v Japan Rugby World Cup game with boyfriend Gavin Henson.

News
>
Celebrity Gossip
October 03, 2007 02:07:09 GMT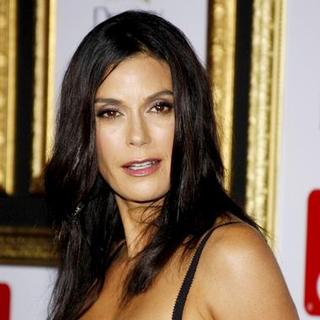 Yes, is single again. The "Desperate Housewives" star has officially confirmed her split from actor boyfriend Stephen Kaye.

The actress and mother of one told WENN, "I'm dating again but there's no him. There's no one."

News
>
Movie News
October 02, 2007 09:54:36 GMT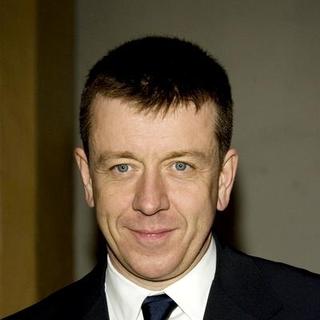 Last year's "" will have its next chapter for sure. Scribe of the acclaimed drama Peter Morgan reportedly has already begun work on its follow-up, now shifting focus on British prime minister Tony Blair's relationships with U.S. presidents Bill Clinton and George W. Bush.

Project is said to concern primarily on Blair's reaction to the handover of power from Clinton, a natural liberal ally, to Bush, who came from the other end of the political spectrum. is expected to once again play the Edinburgh-born politician, a role that landed him a BAFTA Awards nomination for best supporting actor this year.

News
>
Movie News
October 02, 2007 09:28:15 GMT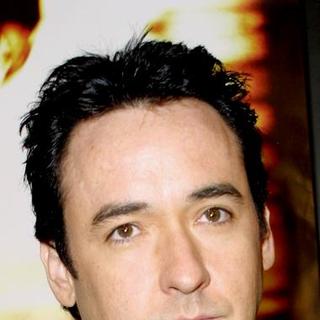 Tragic end has sadly befallen "Stopping Power", the $40-budgeted flick is set to star in. Variety has obtained confirmation from the studio producing the project Internationalmedia that production on the action thriller finally gets canceled after it lost funding from one of the film's financial backers.

The company, however, declined to reveal which of the backers had pulled out, indicating that it would pursue legal recourse. Meanwhile, IM Stopping Power, a separate production subsidiary set up for the movie, has filed for insolvency as a result.

News
>
Movie News
October 02, 2007 08:55:47 GMT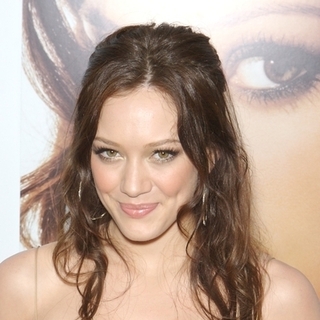 Coming off the success of her latest album "", has signed on to topline an interracial teen romance entitled "Greta" together with , , and , The Hollywood Reporter has learned.

The multi-talented beauty will act as the titular character, a waitress who falls for an ambitious cook (Ross) at the restaurant where they work. Amidst their heating summer romance, she, however, has to overcome the concerns of her grandparents (Burstyn, Murphy) about her boyfriend's criminal past.

News
>
Movie News
October 02, 2007 08:28:10 GMT
MGM is really being generous to moviegoers regarding its upcoming release of "." Not only the company has brought up several production photos from the flick but also is holding an open contest to win a chance of doing charity.

Posted via Cinematical.com, the stills delightfully capture images of principal cast members like , , , and as well as who also directs the political drama. Cruise portrays charismatic Presidential hopeful, Senator Jasper Irving while Streep acts as TV journalist Janine Roth. Pena and Luke, in the meantime, are two university students joining the battle in Afghanistan upon being inspired by their idealistic professor, Dr. Stephen Malley, played by Redford.

News
>
Celebrity Gossip
October 02, 2007 07:30:59 GMT

goes Glamour. The singer, who has just launched her latest fragrance "M by Mariah Carey," graces the cover of Glamour magazine's November 2007 issue.

Invited the magazine to have a look at her Tommy Hilfiger's beach house in East Hampton, New York, which she had rented to work on her latest album, Carey also showed off her shoes and fashion collection while gave a chit-chat on her so-called "Cinderella story" plus the much-talked celebrities and .

News
>
Music News
October 02, 2007 07:29:35 GMT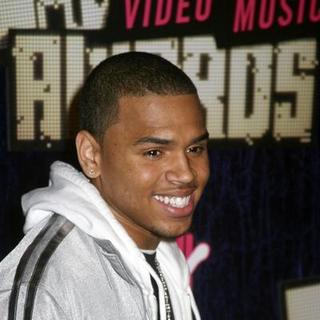 Due to the disappointment from fans regarding his '' cover art, has displayed two new covers for them to choose. The final cover will be determined through voting at .

The original colorful cover art was unveiled in September, but it's a remodeling of Brown's previously displayed photograph. A gold and white version of the cover was then introduced asking fans to pick between the two. Five days later the official site put up a third option that is totally different from the previous two.

News
>
Movie News
October 02, 2007 07:10:08 GMT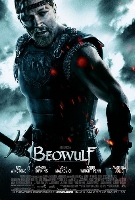 Keep your eyes wide open folks, there's plenty to see this time from a new international trailer for Warner Bros. Pictures' motion capture feature "."

The trailer, apparently aimed to U.K. audience, is posted on and also can be accessed via AceShowBiz's page. In it, you are able to see tons of footage never seen before, most notably being more shots on the dragon as well as those on the supporting characters.

News
>
Music News
October 02, 2007 06:40:08 GMT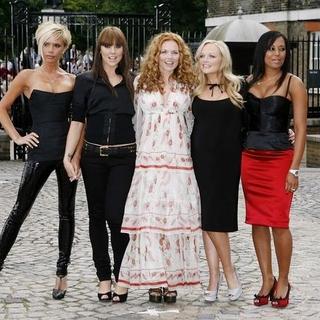 has come to ' rescue. The frontman is reportedly writing a song that will help catapulting the success of the reunited group's '' album.

The song is not yet titled but is set to appear in the album that will be released on November 5. The girls management feels that Bono's involvement will boost the sale of the album.

News
>
Music News
October 02, 2007 06:07:59 GMT
Post , announced that she will switch the venue to its neighboring country, Indonesia. The supposed Kuala Lumpur date on November 1 will now be replaced with a Jakarta date that was not within the tour schedule previously.

Beyonce's cancellation in Malaysia is explained as "scheduling conflict" although speculation points to her unwillingness to abide the country's strict dressing code rules. The Indonesian capital city has less stringent rules regarding performers wardrobe compared to Kuala Lumpur.

News
>
Celebrity Gossip
October 02, 2007 04:57:37 GMT

is a mom-to-be, for the second time. The actress is seven months pregnant with boyfriend Jamie Wollam's child.

"I'm over the moon! It's my favorite role, being a mom," Polo tells People on her impending motherhood. "I know we're expecting a girl and I'm very, very excited."

News
>
Music News
October 02, 2007 04:55:52 GMT
A new video from has arrived. The MySpace wonder premiered the clip of 'Soulja Girl' on BET's 106 & Park yesterday (October 1).

'Soulja Girl' is the second single featuring I-15 from his debut release '' that is dropped today (October 2). The rapper previously described the song as his experience with girls after he becomes famous and what he looks in a girl.

News
>
Movie News
October 02, 2007 04:54:25 GMT

Marking a return to low-budget filmmaking for Hong Kong-born director Wayne Wang, "" took top honor of the Golden Shell for best film at this year's San Sebastian International Film Festival as it closed its 55th edition on Saturday, September 29, 2007.

The romantic drama, based on a short story by award-winning author Yiyun Li, also won its leading star Henry O. the best actor prize for his portrayal of Mr. Shi, a widower from Beijing who heads for the U.S. to visit his recently divorced daughter Yilan. Pic stood out among fifteen other titles vying for the trophy at the festival, the oldest and most prestigious in the Spanish-speaking world.

News
>
Music News
October 02, 2007 04:34:41 GMT

's fourth album '' should have arrived this August, but it has since been pushed back several times, including this time. The new release date for the album is now somewhere in 2008.

No representative has explained the reason of the delay. The album was originally slated for August 17, then September 18 before being altered to October 16.