News
>
Music News
August 15, 2007 07:16:56 GMT

In her ripe age, who became prominent as the singer of multi-selling '80s band decides to give a solo career a go. A debut album called '' will be released on September 11 featuring guests like , Wynonna, , , , and many more.

For the lead single, Ann stayed true to her influence by reworking the band's 'Immigrant Song'. It will be premiered on August 20 and in the meantime, a sneak peek of the song can be heard on her page.

News
>
Celebrity Gossip
August 15, 2007 07:08:53 GMT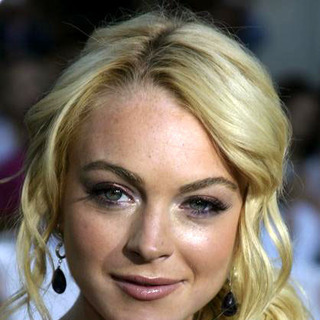 hits another new low with another car chase suit. The troubled singer who is said to have been spending her time in an undisclosed rehab facility, was sued Tuesday August 14th for assault and negligence by Tracie Rice, a woman who was a passenger in a car that the star is accused of chasing while under the influence of drugs or alcohol.

In the lawsuit she filed in Los Angeles Superior Court, Rice alleged she was the passenger in the SUV which Lindsay chased in the early morning of July 24th. She was riding with Michelle Beck, the mother of Lindsay's former assistant, when the star's car suddenly "made a corresponding aggressive move in an effort to block their escape" every time Beck tried to drive away.

News
>
Movie News
August 15, 2007 07:02:11 GMT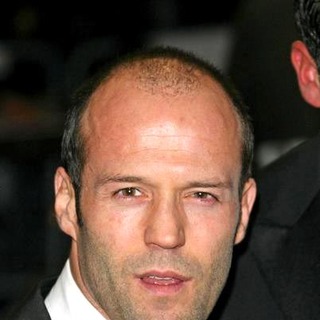 Still hot from its report on Stephen Sommers to direct "", IESB.net now is coming with a new one already, stating is getting considered to play the role of Action Man, the original G.I. Joe doll's British counterpart initially produced by Palitoy in 1966, in the movie.

"The producers are keen on keeping the Action Man character in the film to make marketing of the film easier abroad including using that name for international territories to avoid any potential negative reactions that some parts of the world may have with the name G.I. Joe," so the site claimed.

News
>
Music News
August 15, 2007 06:43:57 GMT

On the trail of her father's famous name, defines herself as a musician through the release of a debut album ''. The daughter of ' Joe Walsh is determined to make a major change in music industry with her pop/rock sound album.

Lucy has been writing and recording for this album since last year. The singer, who works with her label mates in Island/Def Jam, self-described the sound as a fun, vibrant and '80s or classically infused. "Blending organic with synthetic sounds has always appealed to me, and when I began recording these songs, that's the approach I naturally took," she said.

News
>
Celebrity Gossip
August 15, 2007 05:26:44 GMT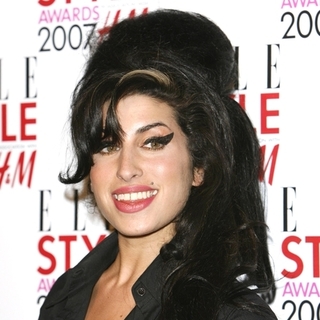 It takes time and needs hard work for the people close to her before they could finally get her into rehab. and her husband Blake Fielder-Civil have checked into rehab, the U.K.'s Daily Mirror reported.

The paper wrote that Winehouse, famous for her hit single "Rehab", and Blake agreed to go to rehab when their respective fathers nearly came to blows over their children's drug use. The couple reportedly already checked into an undisclosed drug rehabilitation center in the United States to deal with their addiction problems.

News
>
Music News
August 15, 2007 05:17:15 GMT

hinted that his supergroup CRS (Child Rebel Soldiers) with and may release more than just an online mixtape. The rapper revealed the intention on working on a studio album but the challenge is to find a time among the super-busy solo artists.

"Now [our labels are] working it out," Lupe said as quoted on Billboard.com. "Whoever is going to pay is going to pay a whole hell of a lot. Everybody is excited, [but] 'Us Placers' is the only record we have." 'Us Placers' is a track by CRS that appears both online and on a mixtape by West titled 'Can't Tell Me Nothing: The Official Mixtape'. The group performed the tune in recent Lollapalooza Fest.

News
>
Movie News
August 15, 2007 05:10:30 GMT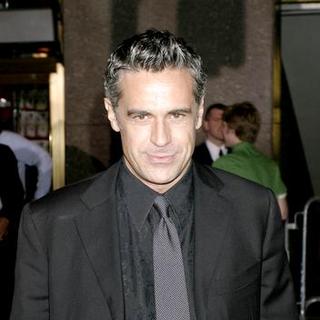 Eager to have another gun-banging action after "", Len Wiseman is close to get "" as his next helming stint.

Variety has revealed that the Fremont-born filmmaker is currently in final negotiations with the studio producing the flick, New Line Cinema, for the task, which will require him to develop the actioner from Ken Nolan's script.

News
>
Celebrity Gossip
August 15, 2007 04:43:22 GMT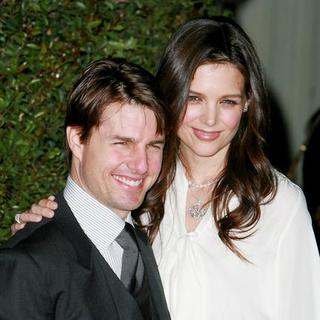 She hasn't even had her 2nd birthday, but Suri Cruise already steps her feet on the line of popularity. The beloved daughter of celebrity couple and has been signed to be the new face of Baby GAP.

Poppa Tom and momma Kate reportedly have been offered a lucrative deal to have their baby daughter fronts the clothing chain's upcoming campaign. No official confirmation just yet from the parents concerning the report.

News
>
Movie News
August 15, 2007 04:23:02 GMT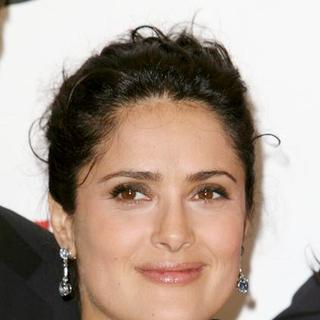 Maintaining her productiveness in film industry, is poised to topline an untitled romantic comedy that she will also produce for Walt Disney Pictures.

Story centers on a conservative doctor who gets the surprise of his life when he learns that the ex-boyfriend of his fiancee is an international Latin superstar who has come to Los Angeles to win her back. Hayek reportedly is billed to play the fiancee.

News
>
Celebrity Gossip
August 15, 2007 03:56:57 GMT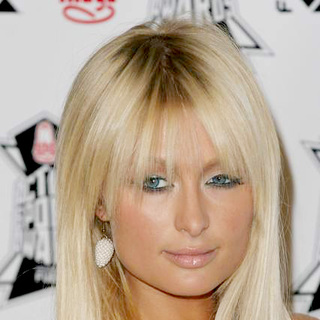 is moving out from her old nest and heading for the new one. The hotel heiress has just had her Hollywood Hills home sold for $4.25 million after just 10 days put it on the market.

The 1926 Spanish-style house reportedly boasts 4 bedrooms, 3 1/2 bathrooms, an a separate guest quarter and office, with one bedroom was converted into the "ultimate closet." Paris bought the mansion in 2004 for US$2.9 million.

News
>
Movie News
August 15, 2007 03:55:51 GMT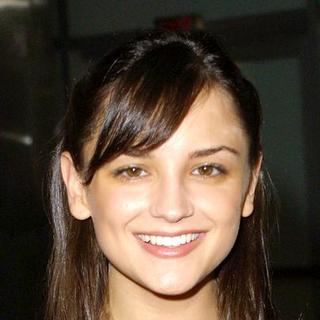 Back to her field of expertise of romantic comedy genre, has secured a starring part in "The Golden Door (2008)" alongside "" star , The Hollywood Reporter has revealed.

On the way to accompany the two are rapper and Joseph Cross, who are currently in final negotiations to join the cast.

News
>
Music News
August 15, 2007 03:23:26 GMT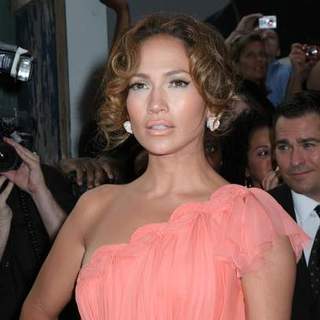 has found the release date for her new English album. '' will be dropped October 9 , few weeks prior the first date of her joint tour with husband .

A song called 'Do It Well' has been prepared to be the first single in U.S. Lopez announced that it will be played for the first time on radio outlets on August 21 and a video music that will be shot on August 16 and 17 will be premiered afterwards. In U.K. Lopez has released 'Hold It, Don't Drop It' as the first single and its arrival on U.S. radios will be the end of this month.

News
>
Movie News
August 15, 2007 03:22:53 GMT

First it was a TV miniseries, then got turned into a novel and now, will finally go into the big screen for sure.

Yes, soon there really will come "" in theaters for either fans of the series or book to enjoy, author Neil Gaiman has confirmed to MTV. Project actually had been developed at Jim Henson Company in the past years, but seemed to get lost in the process until now.

News
>
Celebrity Gossip
August 15, 2007 03:02:51 GMT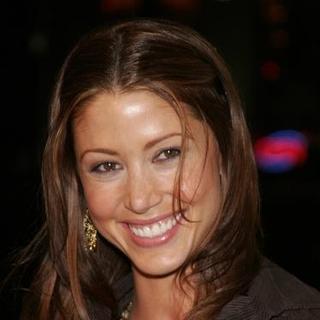 An actress and former fashion model, is not good at all at cooking. Yet, the beauty best known for her portrayal as Nadia in the hit movie "American Pie" (1999), is willing to improve her cooking skills, thus has signed on for the reality TV show "Hell's Kitchen".

"I'm a horrible cook because I always try to do it with oil, no butter - no flavor," the actress revealed. "Nobody else will ever eat it. My housekeeper now cooks."

News
>
Celebrity Gossip
August 15, 2007 02:18:08 GMT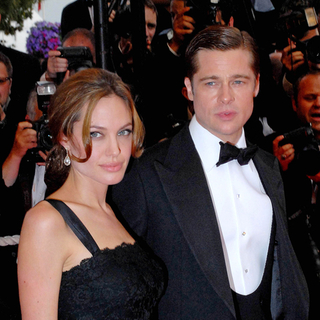 One, two, three, and the fourth one is on its way. Talk is heating up that and are keen to expand their clan with another child, supposedly a baby girl from Ethiopia. The celebrity couple is said to have been planning to visit the country November later this year to seek another child.

Sources close to the couple said Brangelina hope that another adoption will shore up their relationship as well as helping Zahara, the Ethiopian girl they adopted two years ago, feels more connected to the rest of the family.