News
>
Movie News
December 17, 2007 09:25:06 GMT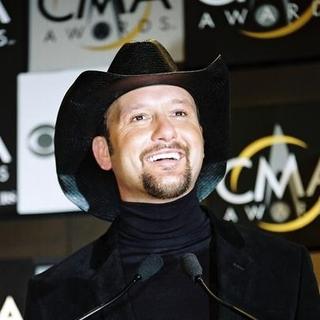 Submitting more names into the burgeoning cast, filmmakers of "" have signed in three notable figures of , , and to all take parts in the romantic comedy, toplined by and .

The Hollywood Reporter reveals that McGraw and Favreau will portray two siblings names Denver and Dallas, respectively, who take delights in tormenting their brother Brad, played by Vaughn, during the holidays. Yoakam, in the meantime, is billed as Pastor Phil, who persuades Brad and his new wife Kate (Witherspoon) to act in his church's nativity play.

News
>
Movie News
December 17, 2007 08:52:55 GMT

The first batch of photos from the Mexico City set of "" has made way to come up online, capturing the images of , who has been billed to play leading character Goku in the project.

Head to to see all the on-set pictures. The movie, a live-action adaptation of the Japanese comic series "Dragon Ball" created by Akira Toriyama, is a production of 20 th Century Fox and has just picked up to play Bulma, in addition to the cast already consisting of , Eriko Tamura, and Joon Park, among others.

News
>
Movie News
December 17, 2007 08:04:47 GMT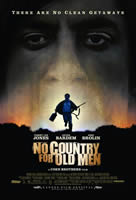 Kudos appear to keep flowing for "", and the most recent ones have come from the Chicago Film Critics Association. Coming to the 20th celebration of its CFCA Awards, the organization has deemed the crime drama thriller the big winner of the event by giving the flick four prizes altogether.

The Miramax Films release gloriously landed top honor of Best Picture while scoring its helming duo, brothers Joel and Ethan Coen, both the Best Director and Best Adapted Screenplay trophies. Another of Best Supporting Actor went to for his acclaimed portrayal of Anton Chigurh in the movie.

News
>
Music News
December 17, 2007 08:03:25 GMT

left an unfinished business when he suddenly passed away on December 4 this year, at the age of mere 33. His last project before the unfortunate event was a collaborative song with called 'On Sum Chrome'.

The roughly four-minutes long song has been leaked on-line, although there is still no confirmation whether it was the final version. The week before his death, the rapper told his mom, Weslyn Monroe, that he was excited on the project because he believed that 'crunk' music was invented by the Three 6 Mafia whom he looked up to.

News
>
Movie News
December 17, 2007 06:54:51 GMT
The official first full-length trailer for highly-anticipated flick "" finally was brought online by Warner Bros. Pictures after its on the net following the theatrical debut of "" in conventional theaters nationwide.

In contrast, however, there has also come up a bootlegged version of the movie's first six-minute preview, which previously was showcased in New York. It appeared that the clip was from that originally shown in an IMAX theater screening "Legend" as well.

News
>
Celebrity Gossip
December 17, 2007 06:00:26 GMT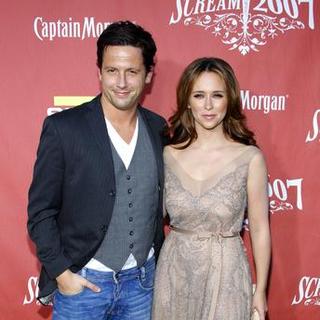 Has recently been heavily criticized due to her curvier figure, sparks another major media headlines now that she's been reported carrying a bun in the oven.

The 28-years-old actress is reportedly expecting her first baby with actor fiance . She's due to give birth by June next year.

News
>
Movie News
December 17, 2007 05:16:42 GMT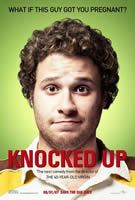 "" was chosen as one of the 10 Best Films of 2007 as the American Film Institute announced their lists of top 10 outstanding motion pictures and TV programs of 2007. The romantic comedy movie starring and was listed alongside other film critics' favorite movies, "", "" and "".

Apart from those four films, drama thriller movies, like "" and "", and drama comedy movies "" and "" were also voted to be in the list. At the same time, "" also rounded up the list along with the only animated picture, "".

News
>
Music News
December 17, 2007 04:26:54 GMT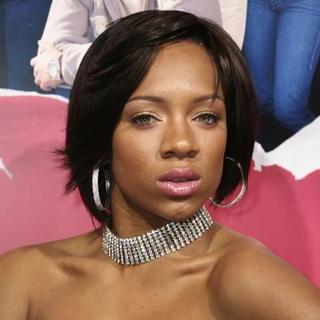 's new single has leaked, allegedly one of those that will appear in her debut album, '' which is now due 2008.

A track that opens with "Get ready to inhale this" is titled 'Shawty Get Loose' and is Lil Mama's collaborative work with . It has the teen rapper's signature sound that features minimal beats but heavy rapping.

News
>
Celebrity Gossip
December 17, 2007 04:16:42 GMT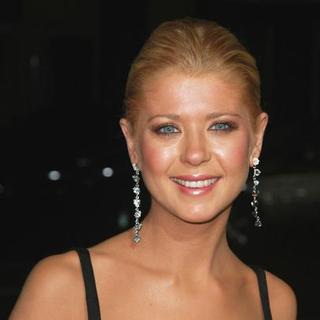 While rumors are mounting that she's dating Australian musician Jay G Lyon, who recently broke up with his supermodel girlfriend , new report surfaces by the hour that has been taken to the hospital after a wild night out in Bali.

Reid reportedly flew to Bali with entrepreneur Peter Alexander and is about shoot an ad campaign for Alexander's sleepwear range.

News
>
Movie News
December 17, 2007 04:07:33 GMT
Wasn't expected to make an impressive income, "" proved otherwise as it scored big in the weekend box office ended Sunday, December 16. The action horror movie grossed about 77.2 million dollars in the three days following its premiere on Friday, December 14, making it the best December opening of all time beating the previous record holder, the 2003's "".

The success of Francis Lawrence's movie to nail the desired position also becomes the prove that its leading actor, , is indeed one of the world's most bankable stars. Last year, Smith's "" debuted on number 1 pulling in staggering income of 26.5 million dollars. His other projects, such as "" and "Men in Black II", also collected an amazing income of about 52.2 million dollars on their opening weekend only.

News
>
Music News
December 17, 2007 03:41:21 GMT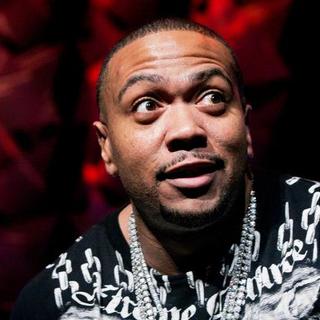 who managed to send the first three singles of his second solo album 'Timbaland Presents Shock Value' to #1 on Billboard Hot 100, has launched the fourth, 'Scream', a collaborative piece with and .

The single was released to radio outlets on December 11 and the music video for it will be shot tomorrow (December 18). The clip has been listed by Yahoo! Music to be officially premiered on January 15.

News
>
Celebrity Gossip
December 17, 2007 02:56:35 GMT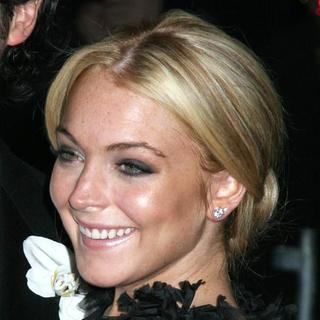 Has just been introduced by as her new boyfriend, less than a month after she split from snowboarder beau Riley Giles, Spencer Guilburt starts to talk about his famous girlfriend.

Sat down for an exclusive interview with Pagesix.com, LiLo's new man admitted to have met the actress-singer through mutual friends, seen her "a lot since she's been home" and is expecting "to see me with her more."

News
>
Music News
December 17, 2007 02:54:57 GMT

Judge may not come back to British talent show X Factor next season after she pissed creator Simon Cowell with her behavior. The wife of rocker launched a verbal attack to fellow judge and disappointed Cowell.

"I will sit down with Sharon after the final and discuss things then," Cowell said. "We have got three acts who have the biggest night of their lives ahead of them, that is all I am worried about right now." Sharon allegedly only got her contract renewed the week before she said Dannii is only a judge "because of her looks".

News
>
Music News
December 17, 2007 02:27:01 GMT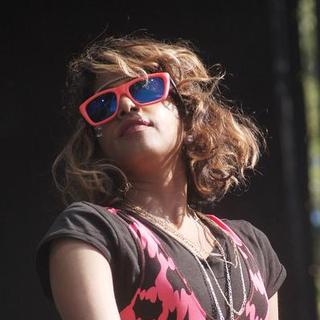 The latest video from 's '' has been premiered on MTV. The British singer pulls 'Paper Planes' as the third single from her August-released album.

It was directed by Bernard Gourley who recently also released the video of ' . According to some reports, the song was re-recorded for the video so that each word in the lyrics will be more sonorous.

News
>
Movie News
December 17, 2007 02:26:47 GMT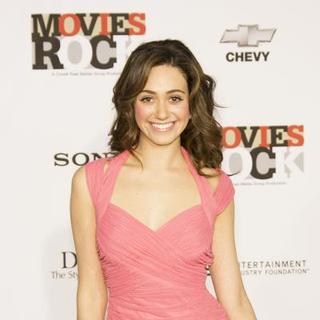 , the actress of "", "" and "", has come to agreement with 20th Century Fox to star in their new movie. According to Variety, the "" star has signed to join the cast of "" as Bulma, a scientist and inventor whose father's Dragon Ball is stolen by the villain, Piccolo.

Further, more cast members have also been signed for the Japanese manga adaptation. In the first place, Eriko Tamura, the popular Japanese actress who depicted Yaeko in popular TV series "Heroes", will play the character of Mai. At the same time, it was reported that Joon Park, a member of Korean pop band 'G.O.D.' and actor in "", will star as Yamcha, originally known as Yamucha who is a thief turned to Z Fighter.