News
>
Celebrity Gossip
July 09, 2007 03:04:43 GMT

Things got worse between and Lynne Spears. After a restraining order, the troubled pop star now reportedly changes her will, with the intention to keep her mother away from her two sons, Sean Preston and Jayden James.

The mother-daughter became estranged one to another when the "Toxic" singer discovered Lynne had been criticizing her parenting skills to friends and associates, it has been claimed. In her new will, Spears appointed her younger sister to inherit her estate and to get the full custody of the boys if she dies.

News
>
Music News
July 09, 2007 02:53:22 GMT

Live Earth may not bring imminent climate change, but at least it waved a white flag for two bands. has put an end to their ongoing feud with fellow British act after both appeared on the "go green" event.

Kasabian frontman Tom Meighan said, "I'm over arguing about Keane. I'm trying to grow up in this world, man and that's like the green message." The vocalist had an argument with Keane frontman Tom Chaplin when he called Chaplin a "posh boy" and allegedly revealed that he lived on a diet of pies and Quavers. Prior to that, Meighan's band mate Serge Pizzorno also made fun of Chaplin entering rehab for an addiction to port.

News
>
Celebrity Gossip
July 09, 2007 02:39:22 GMT

Newlyweds and celebrated the second stage of their wedding extravaganza Saturday July 7th at Paris' Eglise Saint-Germain l'Auxerrois, a church opposite the Louvre Museum that used to serve French royals, just one day after they made it official in a civil ceremony at the Mairie (city hall for the 4th Arrondissement) in Place Baudoyer, not far from Notre Dame.

Security was tight, but it is confirmed that the bride wore a gown designed by Angel Sanchez. The wedding dress reportedly was a silk wool and silk gazar scoop-back mermaid gown embroidered with silver metallic with a 5-foot-long train. The groom, meanwhile, wore French menswear label De Fursac, which he models for.

News
>
Music News
July 07, 2007 07:42:38 GMT
Anticipation is not only coming from ' fans, new album tentatively titled "" will also be the sound that frontman Dave Grohl has been dreaming of.

"It has always been my dream to mix Steely Dan with No Means No," Grohl told Billboard. "If anybody is going to do it, I'd love to be that guy."

News
>
Celebrity Gossip
July 07, 2007 07:40:02 GMT
is now a father. The actor-director, best known for his role as the virtuous Brandon Walsh on the television series "Beverly Hills, 90210", and his wife Naomi Lowde happily welcomed a baby girl, it has been reported.

The newlyborn is the couple's first child ever. No details being given on the infant.

News
>
Movie News
July 07, 2007 07:19:50 GMT

Looks like chance to find the dynamic duo getting together again for a new project is possible to happen soon.

Words have it that longtime friends and are keen to team up for generating another screenplay after ten years going their separate ways. Damon's spokesperson has been noticed to inform the New York Daily News that plan is being made between them to carry out the task though it is unknown whether they are doing it at the moment.

News
>
Music News
July 07, 2007 07:18:01 GMT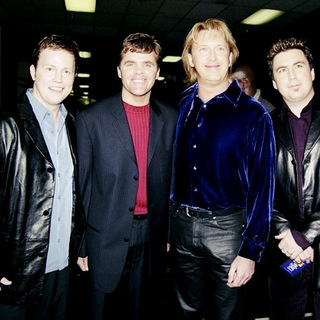 will soon announce its new member. The country band has found a replacement for vocalist Richie Macdonald who plans to pull out after the band's current tour.

Drummer Keech Rainwater revealed that the band has been eyeing this one vocalist. He said, "We found one guy. I can't tell you who it is now but we absolutely love his voice. This is a chance for us to kind of get a new sound and go in a little bit of a different direction."

News
>
Celebrity Gossip
July 07, 2007 07:02:57 GMT
She's not satisfy to be just an award nominee. She wants to be a winner. who's been nominated for a Teen Choice Award in the category of Best Female Reality/Variety Star for "The Simple Life" wants to bring the prize home. And yes she's taking it seriously.

The socialite thus posted a message on her , urging fans to vote for her.

News
>
Movie News
July 07, 2007 06:58:52 GMT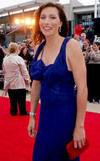 The vacant slot on the female lead in vampire flick "" has ultimately had someone to occupy, that's according to Moviehole.net.

Yes, the site has just brought in report stating that Australian TV star Claudia Karvan is appointed to fill in the position which will find her playing a human love interest for 's vampire character. Popular in her native country for her role in TV hits "The Secret Life of Us" and "Love My Way", the actress previously came to American audience as Padme Amidala's older sister Sola Naberrie in "."

News
>
Movie News
July 07, 2007 06:35:03 GMT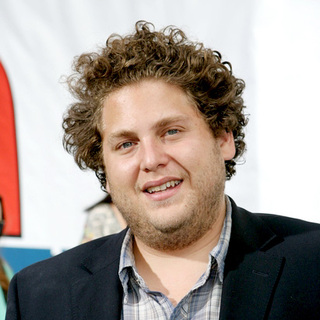 Finally giving his response on heavy speculations about his possible involvement as Seymour in the long-gestating project of "", has informed MoviesBlog.MTV.com that all the rumors are simply untrue.

"I mean, it's all hearsay," he stated. "I haven't heard anything about it. People have sent me articles about it, saying that I'm going to be in Watchmen ... whatever."

News
>
Music News
July 07, 2007 06:29:43 GMT

Multi-selling record series Now That's What I Call Music is back with its 25th volume. The joint venture of Universal Music Group, Sony BMG Entertainment, EMI Music, and Zomba Group will drop the CD July 17 via the former.

As usual the record will contain 20 most happening songs. Gracing the track list are charting single 's "Girlfriend", 2007 CMT Music Award winning single 's "Before He Cheats" and Billboard's airplay gainer 's "Pop, Lock &Drop It".

News
>
Celebrity Gossip
July 07, 2007 06:27:48 GMT

While and are counting down hours to their fairytale wedding, has just got engaged to boyfriend . The "House" co-stars got engaged over the holidays and are planning to walk down the aisle later this year.

Spilling the beans about his impending wedding to Morrison, Spencer reveals that he popped the question in Paris while the pair were on holiday. He took her to the Eiffel tower and presented her a box containing a ring and said: "Veux-tu m'epouser?"

News
>
Celebrity Gossip
July 07, 2007 05:51:32 GMT
They're off for a moment. And now the former best friends are on again. and make up and are good friends again.

The socialite and the troubled singer-actress were seen attending the same American Independence Day bash on July 4th. "Paris has decided to give Lindsay a second chance," a source said on the twosome.

News
>
Music News
July 07, 2007 05:11:30 GMT
Not stopping at giving free tickets, 's "Ozzfest" will now upgrade the seats. Announcing the good news, Ozzy's wife informed that 3,000 tickets for each of the 24 dates will offer pavilion spots and seats that are placed on the stage.

Sharon explained, "On the day of the show you can get to different booths, enter a lottery and get upgraded. We'll be upgrading throughout the day, 3,000 people. That's a lot of people to upgrade." The show that will kick off July 12 in Auburn, Wash. will start later than previous years. The door will be officially opened at 10.30 A.M. and therefore those who want to get their tickets upgraded must come earlier than that.

News
>
Movie News
July 07, 2007 05:08:18 GMT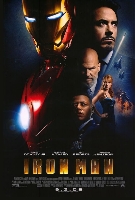 With the filming wrapped up on "", helmer Jon Favreau has eagerly posted a message on his in response to the fans' questions regarding the flick.

While stating there is not a teaser trailer for the movie in front of "" as many have speculated, Favreau willingly gave pleasing information claiming the filmmakers have landed a prime slot at the 2007 San Diego Comic-Con held this month on date 26-29 to greet the fans as well as to promote the superhero flick.