News
>
Music News
January 18, 2007 04:04:32 GMT
The girls rule the week as not only the movie, "" won triple at the Golden Globes, but also the soundtrack to the hit movie topped the Billboard 200 album chart in the United States in the week ended January 14th. This is the second week in a row that the LP tops the album charts, taking in another 66,000 copies.

On the 2nd spot is 's "" which remains on that position for a third week with 55,000. Next is 's "" at the 3rd spot with 51,000 copies, ahead of 's eponymous album at No. 4 with 50,000 copies. Bow at No. 5 on the chart is the soundtrack to the Disney Channel movie "Jump In!", which taking in 49,000 units.

News
>
Movie News
January 18, 2007 03:40:51 GMT
Well, she no doubt will be one hefty addition in the cast of "." MTV has successfully dug out confirmation from director Jason Reitman that will indeed take part in the indie flick, which concerns a pregnant teen who gives her baby up for adoption.

Saying he cannot wait to work with the beauty, Reitman eagerly revealed that the actress is billed to play the woman who is unable to have children of her own and so tries to adopt the titular character's baby.

News
>
Celebrity Gossip
January 18, 2007 03:20:36 GMT
New rumors surface by the hour that has found the replacement of former girlfriend, . The quarterback for the New England Patriots has reportedly found new love in Victoria's Secret model, .

Gisele, who was a guest of Patriots owner, Robert Kraft, at AFC playoff game between the Patriots and San Diego Chargers on Sunday January 14th, was seen standing outside the Patriots locker room, "just kind of leaning against the wall."

News
>
Celebrity Gossip
January 18, 2007 02:46:52 GMT
It was first In Touch Weekly who sparked the rumors on ' pregnancy. The publication quoted the singer's friends who believed the star might be pregnant again with her third child.

Judging from her physical appearance and getting sick lately, the friends do believe Spears is pregnant. "I've seen her during the last two pregnancies and she has the same look now," a source told the publication. "She's heavier, but that's not it. It's the sparkle in her eye. She always gets that sparkle when she's pregnant, like she's relaxed and happy."

News
>
Movie News
January 18, 2007 02:24:48 GMT
The accolade "" has received apparently does not play any effects to China to pass the flick into its local theaters.

Yes, the country's censor board has ruled that the gripping mob saga is not approved for domestic cinematic release, mainly because its mention of a Chinese plan to purchase military equipment, government sources said yesterday, January 17.

News
>
Celebrity Gossip
January 18, 2007 01:59:58 GMT
Breaking news, has checked herself into rehab.

The singer-actress said in a statement released Wednesday Jan 17th through her representative, Leslie Sloane Zelnik, saying "I have made a proactive decision to take care of my personal health. I appreciate your well wishes and ask that you please respect my privacy at this time".

News
>
Movie News
January 17, 2007 09:26:44 GMT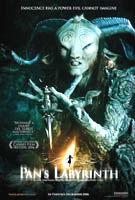 The temperature in the race for slots in Oscar's Best Foreign Language Film of the Year category this year is rising as there remain only nine titles advancing to the final voting phase.

Those making their way up to this point, called Phase I, are Algeria's "", Canada's "Water", Denmark's "", France's "Avenue Montaigne", Germany's "", Mexico's "", the Netherlands' "", Spain's "", and Switzerland's "Vitus."

News
>
Movie News
January 17, 2007 08:48:20 GMT
Preparing to see her own life journey get depicted on the big screen, turns out to look forward for the "" star to portray her in the biopic she is currently in talks with producers to develop, titled "How to Make Love Like a Porn Star: A Cautionary Tale."

"We're looking hopefully at Scarlett Johansson," the X-rated actress told Britain's FHM magazine. "She's my choice. I think she's beautiful."

News
>
Movie News
January 17, 2007 08:12:11 GMT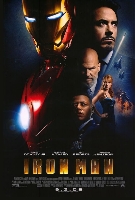 Becoming the first major female actor to join "", has given her agreement to be lined up with and in the project's cast, Variety has revealed.

The site added that the Oscar-winning actress is billed as Virginia "Pepper" Potts, a personal assistant to Tony Stark, played by Downey Jr., a rich industrialist who later decides to become the Iron Man to fight against evil on a global scale.

News
>
Movie News
January 17, 2007 07:43:01 GMT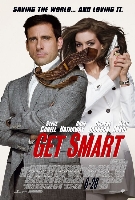 Continues to boost up its cast list, Warner Bros.' "" has added two more noted names of Dwayne "" Johnson and Terence Stamp to join previously-announced and , who finally is positive to star in, into the lineup.

While it is known that the flick will be made based on the 1965 Mel Brooks/Buck Henry-created sitcom, The Rock will play a new character called Agent 23 instead. As for Stamp, "" star is reportedly plotted to portray an evil leader with Carrell as Maxwell Smart and Hathaway as Agent 99.

News
>
Music News
January 17, 2007 06:24:19 GMT
has confirmed to CBS "Late Show" host on Tuesday January 16th that she's going to be a mentor on Fox's "American Idol".

That's not all, the singer reportedly also is planning a world tour in March later this year to promote her new album, "." Dates on the tour, however, have not yet been announced.

News
>
Celebrity Gossip
January 17, 2007 06:00:50 GMT
and , both are people's favorites. It surely isn't a coincidence that the twosome has been named Fun Fearless Male and Female of the Year by Cosmopolitan magazine.

Bearing the new predicate, they grace a double cover in the magazine's February issue with Mendes is pictured on the front wearing a sky blue dress followed by a second cover featuring Lachey in a button-down shirt and jeans.

News
>
Movie News
January 17, 2007 05:58:46 GMT
Finding each other being gathered up again in one screen after "", Peter Berg and are set to star together once more in "", the sequel to the 1997 "L.A Confidential", the film's director Joe Carnahan told Rope of Silicon.

A Warner Independent Pictures production, the picture is based on James Ellroy's novel of the same title which revolves around the daily work of Lieutenant David "Dave" Klein and his involvement with the dark side of the L.A.P.D. Oscar-winning actor has already been billed to play the character.

News
>
Celebrity Gossip
January 17, 2007 04:56:04 GMT
Another year, another favorite. Move over because people have their new favorite. It's . The Hollywood hunk has been chosen the No. 1 America's Favorite Movie Star in the nationwide Harris Poll of 1,147 U.S. adults surveyed online by Harris Interactive between December 12 and 18, 2006.

Dropping from number one to number two is Hanks, while movie legend remains in third place. Tough guy jumps up two spots to fourth place. Next on the poll is who along with actress tie for the 5th spot.

News
>
Music News
January 17, 2007 04:22:08 GMT
Even illness could not stop her from performing. ignored doctors, insisting her "Showgirl Homecoming" tour must go on.

Doctors have warned Kylie that exhaustion would take its toll if she pushed herself too hard so soon after being given the all-clear from the potentially life-threatening illness breast cancer. However, the singer insisted on adding extra dates to her tour with the intention not to let fans down.