News
>
Music News
October 05, 2007 04:23:46 GMT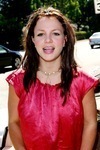 Her personal life may get the spotlight at the moment, but soon ' music career will take over. A rep confirmed to that her music video for 'Gimme More' will air on Monday (October 8) on MTV's TRL at 3:30 p.m. ET.

People has also gained a sneak peek of the video, saying that Britney will play dual roles: "sexy brunette pole dancer, and a curious blonde watching her." The brunette aka the 'Bad Britney' will dance around the pole in sexy costume while the innocent blonde watches her from the bar.

News
>
Celebrity Gossip
October 05, 2007 04:12:17 GMT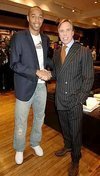 Thierry Henry is the next athlete to launch his own line of clothing.

The French footballer has teamed up with high-profile fashion designer Tommy Hilfiger on the range with all proceeds going to his charity foundation, the One 4 All Foundation, which is set up to fight against racism and social inequality.

News
>
Movie News
October 05, 2007 03:43:50 GMT

What a wonderful job talents behind "" have managed to carry out. Previously amazed us with the teaser trailer for the project, they now are unleashing a cool new teaser poster online as you can see on the left.

Just like its predecessors, the poster still features the titular character himself, only this time the hero flashes burning energy blue eyes against the black background. Simple enough, but captivating indeed, so to say.

News
>
Celebrity Gossip
October 05, 2007 03:32:29 GMT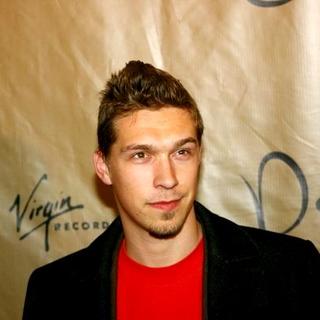 Following his on Tuesday night October 2nd, Isaac Hanson underwent "life-saving" surgery Thursday October 4th and is expected to make full recovery anytime soon that he could perform with band by next week.

"The life-saving surgery was performed by Dr. Bradley Grimsley, who was extremely satisfied with the results and expects Isaac to make a full and swift recovery," the band's rep, Ken Phillips, tells People.

News
>
Celebrity Gossip
October 05, 2007 03:10:05 GMT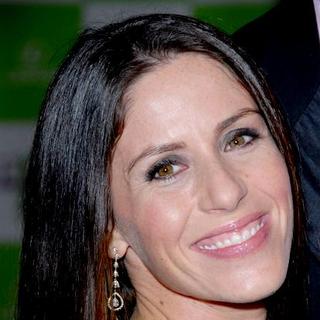 Soleil Moon Frye, best known for her childhood role as the title character in TV sitcom "Punky Brewster," is pregnant with her second child.

According to People, Frye is due in the spring of 2008.

News
>
Celebrity Gossip
October 05, 2007 02:31:16 GMT
The Desperate Housewives are sorry.

ABC Studios and the producers of American comedy series "Desperate Housewives" have apologized for a slur against Filipino medical workers occurred in Sunday night's season premiere of the show.

News
>
Music News
October 04, 2007 09:55:16 GMT
has yet make another music video. This time it's for 'So Serious', a track that appears on his mix tape, 'G-Unit Radio 25', the final piece in the series.

Meanwhile, 'Come and Go' has been confirmed to be the sixth single from the rapper's album ''. It was produced by Dr. Dre who also chipped in minor vocals in it. The song also receives keyboard assistance from Dawaun Parker and Mark Batson.

News
>
Movie News
October 04, 2007 09:28:06 GMT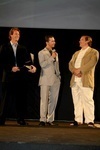 Looks like the principal duties in "" will still be handled by the same old names. The Hollywood Reporter has learned that director Michael Bay and star are delightfully reprising their respective tasks with duo Alex Kurtzman and Roberto Orci in talks to once again work on the script, this time alongside "The Ring" scribe Ehren Kruger.

Tom DeSanto, Lorenzo di Bonaventura, and Don Murphy are reported to also return to produce, and so is Steven Spielberg, who served as the executive producer for the project's predecessor "."

News
>
Movie News
October 04, 2007 08:54:15 GMT

The chick flick finally gets its own theatrical trailer for sure. That's right, Fox 2000 as the studio producing "" has brought up the trailer for the movie online by now, which undoubtedly will delight fans of romantic comedy genre all around.

Posted on in both standard and HD format as usual, the trailer can also be accessed via AceShowBiz's section. Here you can take glimpses of lead female in various bridesmaid dresses while learning briefly about the movie's story.

News
>
Celebrity Gossip
October 04, 2007 08:36:14 GMT

is fake. The supermodel has been accused of having fake lashes for a mascara ad for cosmetics brand Rimmel which as a result caused the ad to be banned in UK.

The adverts, promoting Rimmel's new Magnif'Eyes mascara, claim that their product "boosts the length of women's eyelashes by up to 70 per cent more than rival brands." However, two viewers accused Moss of having fake lashes while appearing in the product's magazine and TV ads. Not only they doubted her eyelashes were genuine, but also claimed the ads to have exaggerated the effect of the mascara.

News
>
Music News
October 04, 2007 08:24:50 GMT

Three new pictures for 's '' have appeared online. The photos are part of the shots taken by photographer Alexei Hay that will be used to promote the upcoming English album.

'Brave' will be dropped in U.S. stores next week (October 9), the same day she will appear on 'Good Morning America' and 'Late Show with David Letterman' to support the album.

News
>
Movie News
October 04, 2007 08:10:23 GMT

After the nationwide online casting call, here comes the in-person audition for "", the upcoming biographical feature about famous rapper , Notorious Films, the studio behind the project, has revealed.

Hopefuls are expected to come to City Stages of 435 West 19th Street, New York, NY 10011 this Saturday, October 6, during which the audition will run from 10:00am to 1:00pm. More information can be looked up on the for the picture.

News
>
Music News
October 04, 2007 07:55:49 GMT

has expressed his concern towards Jena Six case though his music. The rocker recently composed a song in support of the six black teenagers who are accused of battering a white school mate.

The 'Jena' song has the lyrics: "An all white jury hides the executioner's face / Oh oh oh Jena / Oh oh oh Jena / Take your nooses down / So what becomes of boys that cannot think straight / Particularly those with paper bag skin / Yes sir, no sir wipe that smile off your face / We've got our rules here and you've got to fit in."

News
>
Movie News
October 04, 2007 07:43:52 GMT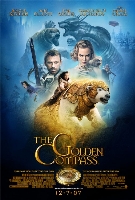 Start counting the day, folks, time is drawing near for a new trailer for "" to go up onto the surface. New Line Cinema has announced that an exclusive worldwide trailer for the fantasy adventure will be launched on October 9, 2007 during the opening of the celebrated Ice Rink at Rockefeller Center, New York City.

Slated to host the event is Sacramento-born actor who plays skilled "aeronaut" balloonist Lee Scoresby in the movie. The veteran thesp will lead a countdown to the unveiling of the trailer at 8:30 PM EST, which will be displayed on two massive LED screens placed on either side of the Rink for guests to view for the first time.

News
>
Music News
October 04, 2007 07:42:49 GMT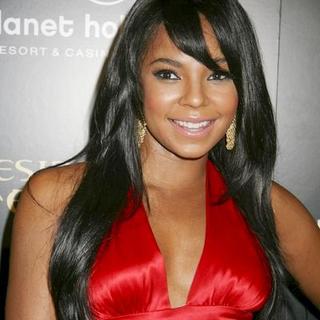 's return to music scene has been delayed by one week. The R&B singer's album '' is pushed back from December 4 to December 11.

Words have it that the delay was because 's 'Sweet Soul Odyssey' will be dropped on date 4, although both artists are under the same Universal Music wing.