News
>
Celebrity Gossip
January 23, 2007 05:11:40 GMT
Rumor has it that and fiancee are facing serious problems which may result in their split.

Australian magazine, NW, brings the report to the surface, claiming Heath has postponed his wedding to Michelle indefinitely, sparking rumors the pair are experiencing serious problems in their relationship.

News
>
Movie News
January 23, 2007 05:08:11 GMT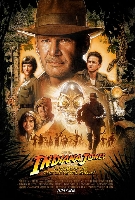 Though has already claimed to take a retirement from filmmaking, it looks that there is still a chance for moviegoers to see the veteran actor on the big screen again.

Previously confirming to U.K Teletext on the existence of the role of Dr. Henry Jones in "Indiana Jones 4", the Scottish thespian has indicated that he is in consideration to reprise the role, saying "perhaps" upon being asked by Scotland on Sunday on returning in front of the camera for the part.

News
>
Movie News
January 23, 2007 04:29:53 GMT
Apparently well-satisfied with their recent collaboration in "", producer Marc Abraham and are re-teaming for another big screen feature based on one of Raymond Chandler's detective short stories, The Courier-Journal has learned.

While Abraham will definitely seat as the project's producer via his Strike Entertainment, Owen is likely to portray the leading character of private detective Philip Marlowe. Names to either write the script or direct have not yet been known, though.

News
>
Music News
January 23, 2007 04:06:02 GMT
Former star, JC Chasez, is readying his second solo album. Intended to build a solid singing career, the man has recruited such heavyweight producers as and Dallas Austin to help him with the LP.

That's not all. Chasez, moreover, also is working together with former NSYNC pal, . The two collaborated on a single, titled "Until Yesterday". Chasez says the track is about "your girlfriend getting knocked up by another man," but denies it's in any way autobiographical.

News
>
Movie News
January 23, 2007 03:36:10 GMT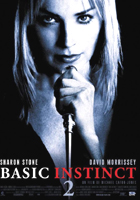 Staying faithful to its tradition in listing the nominees of its Razzie Awards one day before the AMPAS' announcement of its Oscar nominations, the Golden Raspberry Award Foundation (GRAF) has smoothly revealed yesterday, January 22, titles and names for this year's contenders of the worst achievements in filmmaking.

Scoring the most are both "" and "" as each landed seven nods, followed by "" and "" with six and five nominations, respectively. All of them 'successfully' gained a slot in the category of Worst Picture as well as in that of Worst Screenplay together with "", which collected four nods altogether.

News
>
Music News
January 23, 2007 03:15:25 GMT
Not only looked stunning at Saturday, January 20th, NRJ Awards, but also she won double. The American pop singer nabbed two awards, for the category of International Female Artist of the Year and International Album of the Year for her "".

Also won big during the event was French rapper Diam's who collected three awards, including Francophone Female Artist of the Year, Francophone Album of the Year for "Dans ma bulle", and Francophone Song of the Year for "La Boulette". In addition to both winners, there were also the likes of who won the award for International Revelation of the Year, and Christophe Mae who was bestowed the award for Francophone Revelation of the Year.

News
>
Celebrity Gossip
January 23, 2007 02:42:25 GMT
Contrary to recent reports, there has yet financial settlement in the pending divorce of and . Lawyers for the model released a statement Monday January 22nd, saying that she has not agreed to a financial settlement.

Mishcon de Reya Solicitors, which is representing Mills McCartney in the split, denied a report in Sunday's News of the World that McCartney had offered a settlement worth $63 million. "With regard to the article in yesterday's News of the World, we would like to state that there has been no offer made whatsoever at any time to our client and therefore no settlement has been agreed," the law firm said.

News
>
Celebrity Gossip
January 23, 2007 02:16:57 GMT
Country music star said in a video message to fans posted Monday January 22nd to his official Web site (keithurban.net), rehab was "one of the most impactful times of my whole life."

Urban, entered the Betty Ford Center in Rancho Mirage, Calif., on Oct. 19 last year, decided to stay for three months because he realized that learning to abstain was only part of the process to recovery. "Learning about abstinence was one thing, but then there was all this other area of my life to start learning about, and so 30 days became 60, and 60 days became 90, and with each week that passed I found myself really learning how to surrender," he said.

News
>
Movie News
January 22, 2007 09:50:40 GMT
Taking another project to work on together after their collaboration in "", Rogue Pictures and Intrepid Pictures are set to develop "Couriers" based on a series of action graphic novels of the same name of which movie rights they have secured.

Written by Brian Wood and illustrated by Rob G, the series centers on the adventure of a pair of gun-toting mercenary couriers named Moustafa and Special who carry out jobs that other couriers do not, like large cash transfers, protection, assassinations, and blockade-running.

News
>
Movie News
January 22, 2007 09:32:28 GMT
Taking bold decision in developing "", Columbia Pictures has picked up a first-time feature director Mark Teitelman to helm the flick, which is intended to be a teen comedy feature.

Written by Gina Wendkos based on her own pitch, the picture presents a story that is set in motion as beauty and brains duke it out in high school, changing the perception of "popular" and crumbling the power structure.

News
>
Movie News
January 22, 2007 09:17:17 GMT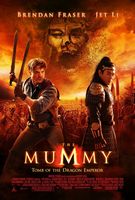 After being tightly kept under wrap, Universal Pictures finally lets loose the story of "Mummy 3." SCI FI Wire has gained information from the project's co-writer Alfred Gough that the flick will still revolve around the O'Connell family with their grown son while presenting a new mummy as well.

"We figured out a really good family story with Rick and Evie, and [their son] Alex is now grown up," he remarked. "So it's really interesting."

News
>
Movie News
January 22, 2007 08:51:38 GMT
Yes, the story of the web-swinging superhero still continues on the big screen. The Superhero Hype! has pointed out that Sony Pictures is moving forward to the fourth installment as it learned from a very reliable source that "" scribe David Koepp is involved in talks to pen the script for the project.

Apparently, the hype surrounding "" has proven effective enough for Sony to finally decide to make the fourth. The third one previously received phenomenal reaction when footage of the flick was screened at the Consumer Electronics Show (CES) in Las Vegas several weeks ago.

News
>
Celebrity Gossip
January 22, 2007 08:09:33 GMT
She's been through trial after trial for assaulting her housekeeper with her mobile phone, but now is ready to make a comeback to spotlight. The supermodel has landed a role on the hit TV series "Ugly Betty".

Thus, the Golden-Globe winning series will see her as a loon who loves to shop. "On Ugly Betty I'll play a loony who loves to shop and can't find a man. I like that sort of role," Campbell was quoted as saying.

News
>
Movie News
January 22, 2007 08:03:20 GMT
Honoring various fields of media work for their fair, accurate and inclusive representations of the lesbian, gay, bisexual and transgender community and the issues that affect their lives, The Gay & Lesbian Alliance Against Defamation unveiled on Sunday, January 21 in Park City, Utah the contenders of its GLAAD Media Awards.

For film categories, the organization selected five titles each for that of Outstanding Film- Wide Release and Limited Release. Competing in the former one are "", "", "", and "" while "", "", "", "", and "Summer Storm" will all vie for the latter.

News
>
Celebrity Gossip
January 22, 2007 07:46:24 GMT
is single again. The 20-year-old actress has split from her 27-year-old boyfriend Greg Chait after a year-and-a-half together.

Reason cited behind their break up is "commitment issues", about which a source confirmed PageSix.com, "When they were together over the holidays, she told him she was looking for something more permanent. He wasn't ready for that. So they decided on an amicable parting."