News
>
Celebrity Gossip
June 23, 2007 04:07:41 GMT

is a free man. The actor, who was arrested in the early hours of June 1st after being pulled over by Los Angeles police for reportedly speeding near Santa Monica Boulevard at 1:30 am, was pleaded no contest to DUI charge Friday June 22nd.

Initially facing six months in jail and a $1000 fine, Shemar was sentenced to three years' probation, ordered to pay the standard $1,400 DUI fine and had a choice of either performing 80 hours of community service or spending 80 hours in an alcohol-education program.

News
>
Movie News
June 23, 2007 03:56:27 GMT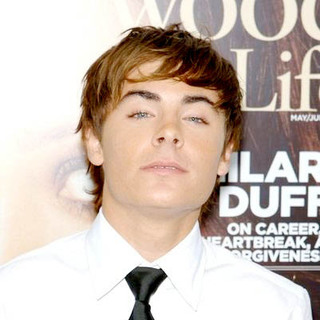 Showing his openness on his new project at New Line Cinema, has willingly given a handful of info about the flick in a recent interview with MTV News.

Revealing that the film's title will be "Seventeen", the fast-rising actor delightfully pulled off the layer on the premise which has been kept under wraps since the project was first announced, saying the story is "kind of like a reverse 'Big', about a guy who is older and his life never came out how he planned."

News
>
Celebrity Gossip
June 23, 2007 03:27:49 GMT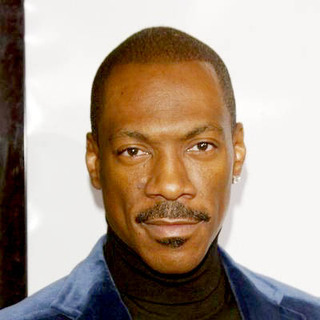 There it is. After months of chatter and speculation, it has been confirmed that is the father of former girlfriend Melanie Brown's daughter, Angel Iris Murphy Brown.

Results of the DNA test taken by the actor-comedian on June 11th have been received by Brown on Thursday afternoon June 21st, a representative for the former Spice Girl confirmed. Meanwhile, a source close to her said, "He's the baby's father, it's official. The baby is undoubtedly, 110 percent his" adding that "There was no doubt in people's minds anyways, least of all hers. It wasn't a surprise to her. She knew all along."

News
>
Movie News
June 23, 2007 03:22:33 GMT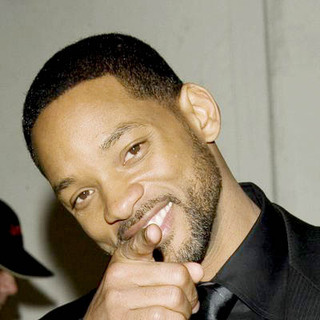 Opting to use another name for the project, filmmakers of "Tonight, He Comes" have decided to change the flick's title to "John Hancock" instead, IGN has confirmed.

Featuring a starry lineup consisting of , , and , movie centers on a down-and-out superhero (Smith) with a bad image who gets aid from a corporate public relations consultant (Bateman) whose wife (Theron) turns out to have a "questionable" relationship with the hero.

News
>
Celebrity Gossip
June 23, 2007 02:53:49 GMT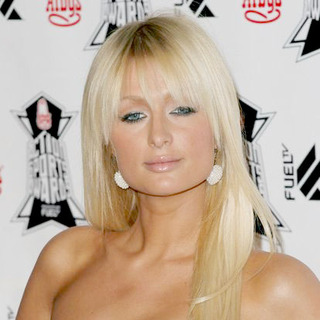 The speculation comes to an end when sheriff's officials made it official Friday June 22nd that will be freed from jail by Tuesday next week June 26th after serving 23 days of the original 45-day sentence imposed by a judge for probation violation.

"There was some confusion as to whether it would be Monday or Tuesday, and we just wanted to let people know what was happening," says sheriff's Sgt. Duane Allen, Jr. And since there's no set time, the heiress can be released any time of day or night.

News
>
Movie News
June 23, 2007 02:42:30 GMT

Successfully make a great comeback to music industry through their newest album "", personnel are now setting their eyes on acting field.

Yes, the acclaimed hip-hop group has collaborated with up-and-coming filmmaker Rich Newey to develop a film feature titled "I Tried", the name taken from their first single of the new LP. Newey first met Bone Thugs-N-Harmony in 2002 when he was tapped to film the music video for the troupe's song "Home" to then begin working on the movie's script alongside Kevin Caruso.

News
>
Celebrity Gossip
June 23, 2007 02:23:12 GMT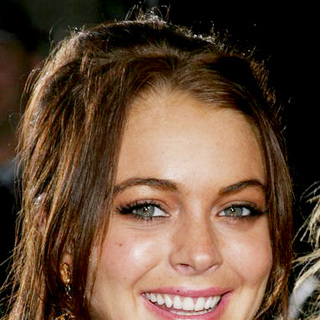 She won't be around the town anytime soon. will instead stay in rehab until an undisclosed time. The troubled pop star has decided to remain in rehab until she fully recovers from her addiction.

"She is staying in Promises for longer than a month. We don't know how much longer because of her work schedule, but she is taking rehab very seriously this time and not messing around," a friend of Lindsay tells the New York Post newspaper.

News
>
Music News
June 22, 2007 09:47:07 GMT

A number of stars such as , , and will appear for a charity show in honor of Martin Luther King Jr. They will raise money to aid the building of the late politician's memorials.

Other performers also playing their part in the event dubbed Dream Concert are , Bebe and Cece Winans and Jessye Norman. For the host slot, "Today" show weatherman Al Roker will be joined by , and LaDainian Tomlinson. The masterminds behind this event are actually , Russell Simmons and Tommy Hilfiger.

News
>
Movie News
June 22, 2007 09:36:08 GMT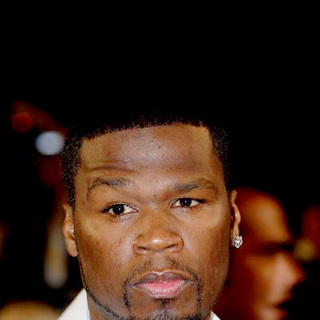 Really paving a solid path in film industry, has landed a starring slot to play a drug dealer opposite veteran actors and in Millenium Films' recently-announced "", the rapper himself revealed during the launch of a Manhattan showroom for his G-Unit clothing on Tuesday, June 19.

"I'm not even sure they know yet," the guy told The New York Daily News. "Me and Robert were supposed to shoot a film where I played a police officer, but now Al and Robert play the cops."

News
>
Music News
June 22, 2007 09:12:22 GMT

On full throttle, rising star is not only setting the date of her debut album "", but also releasing the first single's music video. Upbeat "Whine Up" featuring premiered on her MySpace site.

Initially DeLuna opened a competition among fans who live in NYC to send in their videos featuring them dancing along the tune. The final result of the video featured DeLuna singing an Opera piece at the beginning but soon cut through by a tune of her song.

News
>
Movie News
June 22, 2007 09:10:27 GMT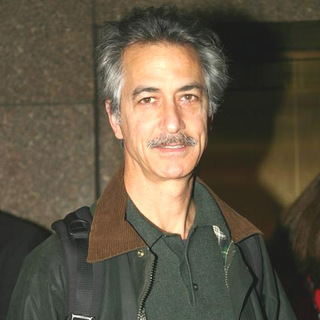 After a stint in thriller genre through "", now comes a horror turn for as The Hollywood Reporter has learned that the Oscar-nominated actor is coming onboard to join in DreamWorks Pictures' "A Tale of Two Sisters."

An Americanized version of the 2003 Korean flick "Janghwa, Hongryeon", the project revolves around two sisters who return home after spending time in a mental institution. Banks has already billed as their cruel, obsessive stepmother while Strathairn is said to portray their concerned father.

News
>
Celebrity Gossip
June 22, 2007 08:57:13 GMT

They made it public, finally. and made it obvious to everyone that they are dating. The lovers were seen holding hands and putting their arms around in each other while strolling about together in Oslo, Norway.

The couple was reported to then join friends for lunch at T.G.I Friday's. Later that day they were seen kissing aboard a speedboat as Justin touched down in Oslo to continue his European tour.

News
>
Music News
June 22, 2007 08:40:23 GMT

, a new rapper with big promise has emerged in music industry with debut album "". The Chicago native is to release the album in August but he will give an early treat of it through "Almost Famous (The Sexy Lady EP)".

The EP that contains 6 songs has "Sexy Lady" featuring Junior as the main song. There will be other tracks that receive the collaboration from fellow rappers , and . This EP will hit stores July 24 via Epic Records.

News
>
Celebrity Gossip
June 22, 2007 08:37:40 GMT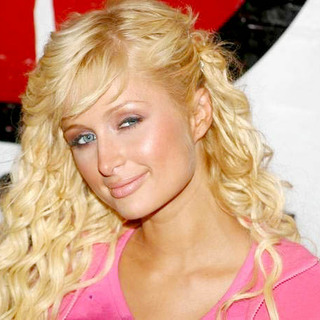 Breaking news, no post jail interview for .

As soon as there were reports flying that NBC has offered to pay the heiress $1 million for a tell-all interview after her release from the Century regional detention center in Lynwood, California, on Monday June 25th, the network officially released a denial.

News
>
Movie News
June 22, 2007 08:36:52 GMT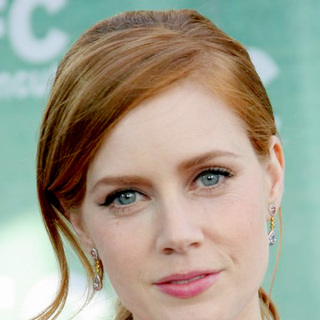 Eager to have one more Oscar-recognized talent in the lineup, filmmakers of "" are reportedly holding negotiations with Academy Award nominee to have the beauty joined the flick's cast, which has already included Oscar winners and .

Adapted from the John Patrick Shanley Pulitzer Prize-winning play, the drama concerns a Bronx Catholic school principal who confronts a popular priest upon suspecting him sexually harassing a black student. If deals are reached, Adams will likely play the pivotal role of a young nun caught in the tense confrontation between the two, portrayed by Streep and Hoffman.