News
>
Movie News
January 21, 2008 09:42:22 GMT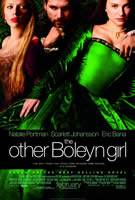 's historical drama "" completes the 58th Berlin International Film Festival's main program. As promised after the first 18 titles announcement on press releases on December 10, January 9 and January 15, the final eight films lineup has been confirmed on January 18, some of which rounded up the Competition program.

Joining "Boleyn Girl" in the lineup are three other U.S.A. films, namely Dennis Lee's family drama "" starring , Michel Gondry's comedy "" starring , and Lance Hammer's "Ballast", one Korean film "Bam gua Nat", one French film "Il y a longtemps que je t'aime", one Finland film "Musta Jaa" and one Iran film "Avaze Gonjeshk-ha". Five of the films will make its world premiere in the festival, while the three other will have their international premiere.

News
>
Music News
January 21, 2008 09:20:43 GMT

Hard rock band have found the date to release their first album in six years. '' will be dropped in stores on March 18 and will include a song that features country singer on the track called 'Nine Lives'.

The news came from the band's official site that also mentioned that the date is tentative and may change anytime. They decided to announce the date because fans have been wondering for its release since they will begin a tour on March 27 but there was no news on the album itself.

News
>
Music News
January 21, 2008 08:54:35 GMT

Rumors on the release of the much-delayed '' have been running up and down for sometime and the album that has cost massively in its production, reportedly is completed to be released soon.

The hint of the release came from Eddie Trunk of Q104.3 who wrote on his blog that he heard the latest update of the album. Trunk wrote: "I hear the new G&R CD is actually done, but the delay in release is not the bands issues but the label."

News
>
Celebrity Gossip
January 21, 2008 08:49:45 GMT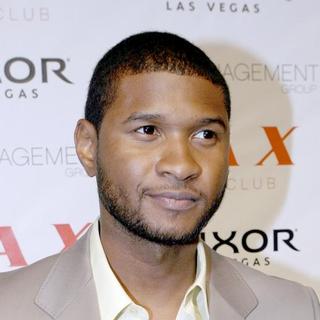 It is sad to report that 's father, Usher Terry Raymond III, has passed away Friday, January 18.

Usher Terry Raymond III died at an Atlanta, Georgia hospital of unspecified causes.

News
>
Celebrity Gossip
January 21, 2008 08:37:15 GMT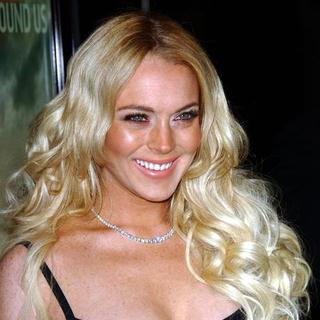 is the next Hollywood public figure after the likes of , , and to experience wardrobe mishap. The actress-singer accidentally revealed her panties and bottom to the throng of paparazzi who were following her while she was out for shopping in Malibu on Saturday, January 19.

LiLo was spotted heading for Malibu to look for some new clothes at Planet Blue clothes store before then made her way to the trendy stores on Melrose and Robertson. It was during that period of time when the star "failed to realize that upon leaving her car to enter Theory clothes store, her dress became caught up, displaying her panties and rear end for the multiple cameras following closely behind," the reported.

News
>
Music News
January 21, 2008 08:15:15 GMT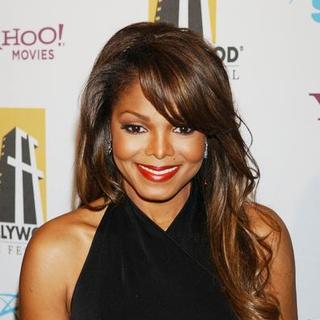 Should decide to stick to his solo career and not participating in his brothers' scheme to reform Jackson Five, he will get a support from his little sister, . Standing behind Michael's back, Janet claimed she will understand if he doesn't want to join the siblings group but will get really excited if Michael does.

"I know it's been kind of tough for Mike," Janet said. "Maybe he just wants to continue to be a solo artist and if that's what he wants, you have to respect his wishes. But what an impact it (a reunion) would have on the world. (I'd) be the first in line to buy a ticket."

News
>
Celebrity Gossip
January 21, 2008 08:07:57 GMT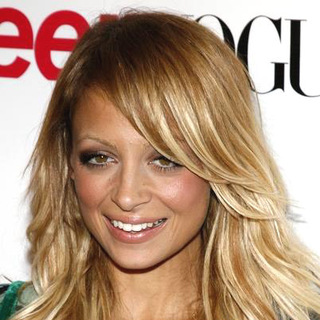 Everything is getting complicated for and Joel Madden when it comes to the role of their daughter's godmother. As of the socialite she wants her BFF to be her newborn baby's godmother, whereas fiance Joel thinks it is his future sister in-law, Aussie actress , that fits the task better.

"Joel doesn't think Paris is up to the task ... He's lobbying for Sophie," a source told America's Globe.

News
>
Movie News
January 21, 2008 08:03:46 GMT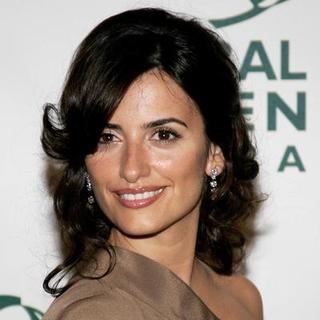 Multiple awards-nominated actress reportedly has agreed to fill in one of the lead voices in Disney and Jerry Bruckheimer Films' combination live-action/CG film "". According to Variety, the star of "" will voice Juarez, a guinea pig.

The co-star of in "" is the new addition to the list of voice cast including voicing a mole, voicing a hamster and who also gives a voice to a guinea pig. Aside from the voice cast, the movie will also have human cast in the ensemble, including and .

News
>
Celebrity Gossip
January 21, 2008 07:36:01 GMT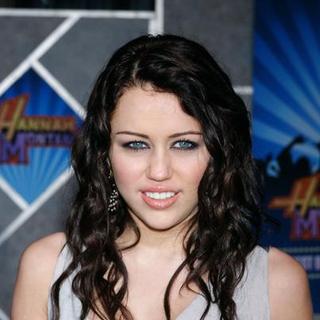 Despite the persistent dating rumors, has insisted that she and of the boy-band were never together.

The teen sensations were first reported to be dating early December last year. The "Hannah Montana" star, according to various publications, revealed that she and the youngest Jonas had been dating since the start of their sold-out U.S. tour. On her romance, she said at that time that her country singer father approved it.

News
>
Movie News
January 21, 2008 07:25:36 GMT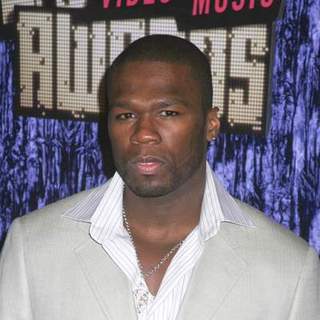 Hip-hop superstar wants to produce independent films. According to reports, the rapper revealed that he has formed a yet unnamed production company.

In a report from The Envelope, it was said that on Saturday, January 19 at Main Street's House of Hype, the hitmaker of "" announced the formation of his untitled production company. Reportedly, the 32-year-old rapper made an alliance with his longtime manager, Chris Lighty, and the producer of 50's movies "Home of the Brave" and upcoming "Righteous Kill", Randall Emmett.

News
>
Movie News
January 21, 2008 06:57:07 GMT

Paramount Pictures' fantasy film "" gathered nod from the 19th annual GLAAD Media Awards as the Gay and Lesbian Alliance Against Defamation announced their nominations. The Matthew Vaughn directed-film was recognized under the category of Outstanding Film for Wide Release.

For the prize honor, the film starring , and will have to face two other strong contenders, "" and "". "Universe" is a Beatles-inspired musical love story starring and directed by Julie Taymor, while "Jane Austen" is a romantic drama film adapted from Karen Joy Fowler's bestseller novel featuring , , , and .

News
>
Celebrity Gossip
January 21, 2008 06:48:35 GMT
The nominees for the 19th annual GLAAD Media Awards are in and ABC comes out as the major nominee, taking in 11 nods all at once. The U.S.-based television network scores nominations for its hit comedy-drama series "Desperate Housewives" as well as new shows "Dirty Sexy Money" and "Greek."

As for GLAAD Special Honorees, singer is one among the other recipients, being handed the Vanguard Award, which according to glaad.org is presented to media professionals who, through their work, have increased the visibility and understanding of the lesbian, gay, bisexual and transgender community.

News
>
Music News
January 21, 2008 06:37:31 GMT

have begun the series of promotional appearances of their comeback album. The three-piece who walked away from each other in 2004 will soon release a new single, 'Anyone Who Had a Heart' which is the cover of Cilla Black's 1964 classic.

Their rendition will be dropped on January 28, according to The Sun and the girls have shot the video of it. On Friday, January 18, member Liz McClarnon appeared on GMTV to talk about the new single and preview the video clip

News
>
Movie News
January 21, 2008 05:18:47 GMT

Having his drama film "" canceled, Oliver Stone was said to be setting his eyes on a new project, focusing on the life and presidency of the 43rd American president, George W. Bush. According to Variety, the Academy Award-winning director, who has made movies about Presidents John F. Kennedy and Richard Nixon, is developing the biopic entitled "Bush".

On making the biopic, the acclaimed 61-year-old filmmaker said, "Here, I'm the referee, and I want a fair, true portrait of the man. How did Bush go from an alcoholic bum to the most powerful figure in the world?" He then added, "It's like Frank Capra territory on one hand, but I'll also cover the demons in his private life, his bouts with his dad and his conversion to Christianity, which explains a lot of where he is coming from...It will contain surprises for Bush supporters and his detractors."

News
>
Celebrity Gossip
January 21, 2008 05:02:42 GMT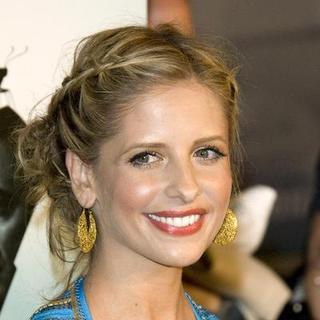 is the new face for Vaseline.

The "Buffy the Vampire Slayer" actress takes her clothes off for the new Vaseline ad and has a guessing game for the so-called "mystery celebrity".