News
>
Movie News
December 22, 2006 08:22:31 GMT
Not content to rest on her singing and acting laurels, is now set to flourish a new career in show business as a director. Hollywood.com has reported that the pop diva has been attached to helm a big screen feature entitled "", which is currently in development.

Intended to be loosely based on the boxing feud between Emile Griffith and Benny "Kid" Paret in 1959, the project will likely to take focus on the match between the two where Paret received a barrage of punches that sent him into a coma after an alleged slurs toward Griffith's sexuality.

News
>
Celebrity Gossip
December 22, 2006 08:18:42 GMT
CNN's "Showbiz Tonight" earns a new predicate after all. It's the "Most Controversial" Celebrity of 2006.

Needless to say that the pop singer has been all over the news lately, making headlines with her divorce report, hard partying habit, being spotted sans panty, and romance with music producer J.R. Rotem.

News
>
Celebrity Gossip
December 22, 2006 07:37:46 GMT
With threatening to write a tell all book detailing his estranged wife's alleged drug use, her wild partying, and the rumor of her lesbian tendencies in order to earn a buck, has her own version of money-project, a tell all interview.

The pop singer, who is working on her musical comeback, is reportedly plotting to tell all about her disastrous marriage to the aspiring rapper, in an explosive interview with Vanity Fair magazine. Rumors are swirling that Spears wishes to do a type interview. She allegedly wishes to do a post K-Fed "expose" before her comeback.

News
>
Movie News
December 22, 2006 07:37:09 GMT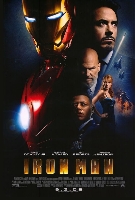 Adding the hype surrounding their upcoming superhero flick "", Paramount Pictures and Marvel Studios have smoothly brought up the official website for the movie, set to come to the theaters on May 2, 2008.

Located at http://www.ironmanmovie.com/, the site gives the visitors a first look at the logo for the comic book adaptation. The flick itself will start production in February 2007 with Jon Favreau at helm and Avi Arad plus Kevin Feige producing.

News
>
Movie News
December 22, 2006 07:12:20 GMT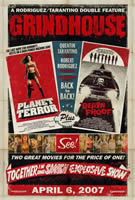 A brand-new and semi-traditional theatrical trailer for "" has arrived on the web. Dimension Films as the studio where the flick is produced has confirmed that the trailer is available exclusively on Yahoo! Movies at http://movies.yahoo.com/feature/grindhouse.html in Windows Media and QuickTime Player as well as in HD version.

Furthermore, the studio has also launched the official site for the film with URL address http://www.grindhousemovie.net/ which features information on character/crew and the synopsis besides photo gallery and downloads.

News
>
Celebrity Gossip
December 22, 2006 07:00:51 GMT
The paternity battle is still going on between Melanie Brown and . It seems that things are getting tougher for the former couple. The Scary Spice reportedly has hired a top Hollywood lawyer Don Engel to help her taking the comedian "to the cleaners".

A source told Britain's Daily Mirror newspaper, "Mel is refusing to lie down and let Eddie walk all over her - and this is reflected in her choice of lawyer. She wants to hit him where it hurt the most - in the pocket. They don't come much better than Don."

News
>
Movie News
December 22, 2006 06:29:32 GMT
Finally the title role is filled. It has been reported that casting crew of "" has cast an actor to play the eponymous young monarch in the second installment of the "Narnia" franchise. Though so, there are no clues at all so far to the either name or identity of the star-to-be, leading to a speculation that he is very likely an unknown at this point.

Confirming the end of the search, casting director Pippa Hall, as reported by NarniaFans.com, has recently sent an email thanking the participants in the audition.

News
>
Music News
December 22, 2006 06:29:11 GMT
After a short-cut performance at Panic! At the Disco tour, is heading into the studio, preparing for their second album.

Titled "", the LP is scheduled to touch the market by Feb 6th next year. It, moreover, is said to deal with kinds of issues, like youth being co-opted by corporations, the loss of identity in the modern world, and the loneliness of life in a megapolis.

News
>
Movie News
December 22, 2006 05:15:07 GMT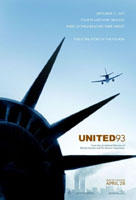 Taking the same pick as two other film critics organizations, NYFCC and WAFCA, the Dallas-Fort Worth Film Critics Association (DFWFCA) delightfully labeled the 9/11 gripping drama "" the Best Film of 2006 as the 35 online, broadcast, and print members unveiled the winners of its DFWFCA Awards on Monday, December 18, 2006.

For other film categories, the association willingly named "" as the Best Foreign Language Film and "" as the Best Documentary with "" being deemed the Best Animated Film and "" getting mentioned as the Russell Smith Award recipient in its recognition for best low-budget or cutting-edge independent film.

News
>
Music News
December 22, 2006 05:14:48 GMT
has asked for removal. The pop singer was unhappy with her second try at paying tribute to for the "Kennedy Center Honors" on December 2nd and hence wants for a removal.

Simpson, performing at the Kennedy Center Honors, was attempting to sing Parton's classic hit "9 to 5." Unfortunately, she flubbed the words during a taping of the annual show causing her to walk out the stage in tears. Lucky for her that the show producers gave her a second chance which, sad to say, didn't go much better.

News
>
Celebrity Gossip
December 22, 2006 04:41:51 GMT
The cast of the television hospital drama "Grey's Anatomy", including , , and just to name a few, should be proud as they are all chosen as the Top Entertainers of 2006 by the U.S. magazine Entertainment Weekly. Not only the Emmy-Award winning medical drama has successfully generated more than 20 million weekly viewers, but also it has a cultural impact to them, that's why they deserve the title.

"'Grey's' isn't just a show, it's a phenomenon," said Entertainment Weekly Executive Editor Lori Majewski. "Back in May when last season's final show aired, every place in New York City was empty. You could get a table at the best restaurants," she said. YouTube, the wildly popular Web site where people post videos of anything from themselves singing to comedian shouting racial epithets, also makes the list because it too has a cultural impact beyond its cyberspace borders.

News
>
Celebrity Gossip
December 22, 2006 04:11:01 GMT
goes real as a doll. The singer-actress is the latest Hollywood star to take on 12-inch proportions as the world's most popular fashion doll, joining the likes of , and among others.

The collection of Duff doll, dubbed "The Red Carpet Glam Hilary Duff Doll", shows Duff's likeness in a polka-dot dress with a red satin sash and is scheduled to hit stores this month.

News
>
Movie News
December 22, 2006 04:06:38 GMT
A professional organization of over forty film journalists in the print media representing the Southeastern section of the United States, the Southeastern Film Critics Association solemnly bestowed its honors of SEFCA Awards to a number of noted film titles and individuals Tuesday, December 19, 2006.

The top honor of Best Picture was given to "" which also won Best Adapted Screenplay category while the title of Best Foreign Language Film went to Guillermo del Toro's fantasy horror drama "" with "" and "" being deemed Best Documentary and Best Animated Feature, respectively.

News
>
Celebrity Gossip
December 22, 2006 03:46:22 GMT
is in bad mood these days. The Aussie singer reportedly skipped out on her end of tour celebration party, immediately flew to France to confront her partner after he was pictured with model Sarai Givati in Paris.

The singer is said to have boarded a plane soon after her final Melbourne show of her Showgirl Tour, instead of attending the post-concert party. On that encounter a source revealed, "There was supposed to be a huge party...everyone was invited, from her business associates to her parents, to the nurses who cared for her. But Kylie left the concert straight away and went home to pack."

News
>
Celebrity Gossip
December 22, 2006 03:07:42 GMT
It comes two for and girlfriend Kim Porter who on Thursday morning Dec 21st welcomed the arrival of their twin daughters.

"Diddy received an early Christmas gift! It gives us great joy to announce the arrival of Diddy's twin girls. The beautiful, healthy baby girls were born this morning with Diddy by mother Kim Porter's side," the rapper's representative Robert Zimmerman has confirmed.