News
>
Music News
November 15, 2007 03:35:42 GMT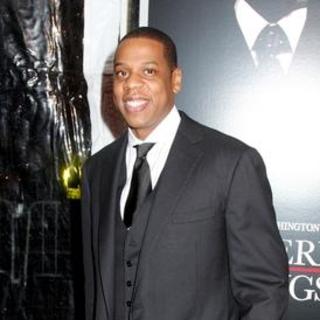 With his album up at the top position of Billboard Hot 200 chart, it's time for to celebrate the victory with his fans. The rapper has just tied a deal with MSN Control Room to broadcast his recent New York concert for free.

To promote his latest effort '', Jay has conducted that visited five cities. The sold out gig at Hammerstein Ballroom on Sunday, November 11 will be broadcast on a web stream for fans to watch his performance with no cost. This would be the same gig when he who died on Saturday, November 10.

News
>
Music News
November 15, 2007 03:09:50 GMT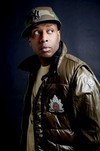 is pulling out 'Everything Man' as the third single from his August-released album ''. The music video for the track has just been premiered also.

Upon its release, 'Eardrum' opened at #2 on Billboard Hot 200. The album has received generally good reviews, which is an upgrade to Kweli's music career. The rapper has already mapped out a plan to release his next album which is tentatively titled ''. No information regarding its release yet.

News
>
Music News
November 15, 2007 02:35:48 GMT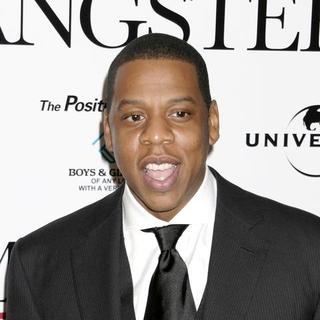 has acquired the same position that achieved years ago. Everything goes out as in this week's Building chart as '' topped the tally on Billboard Hot 200.

As many as 425,000 copies of the album were flying off the shelves in the last 7 days. This makes Jay's tenth album to open at #1, eight from his studio albums and two from his respective project with and .

News
>
Celebrity Gossip
November 15, 2007 02:29:45 GMT

No stranger to accolades, is turning up the heat with his being handed the year's most prestigious honor of People's "Sexiest Man Alive," thus making him the 22nd recipient of the magazine's sexy title. Concerning his newly-attached title, the Oscar winning actor will grace the cover of the special double issue of the magazine which will hit stands by Friday November 16th.

" and have shamelessly campaigned for him since 2001, but all it takes is one look at Damon's piercing blue eyes, crooked smile and family-guy demeanor to understand why he has been chosen," the magazine said in a statement.

News
>
Celebrity Gossip
November 15, 2007 01:55:52 GMT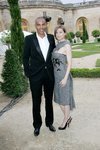 has put an end to her single life as she's married her music producer fiance Christopher Ivery in a low key ceremony Friday November 9th at New York's City Hall.

The actress' father, Joseph Pompeo, confirmed the good news to People, saying "I'm very happy for her" adding that his daughter "just didn't want a big thing."

News
>
Music News
November 14, 2007 09:44:29 GMT

Those who haven't caught the attention of '' soundtrack may now hear the streaming of two of the tracks. We have acquired the audio streaming of both 'Someday' and 'Moondance'.

The 15-tracks compilation boast performances from music greats such as , , Paula Cole, as well as the flick's main actor, Jonathan Rhys-Meyer. There are also original contributions from John Ondrasik aka. , and jazz guitarist Kaki King.

News
>
Movie News
November 14, 2007 09:35:54 GMT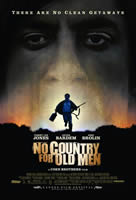 Though "" has already slipped into the theaters in limited release, sure it won't do no wrong for us to continue taking peek from the hugely-praised movie in our anticipation for its wide release on November 21, 2007.

Being so, come feast your eyes on seven clips from the flick which undeniably will provide you better understanding about it before you go to theaters nearby to watch and applaud this Coens Brothers' latest directing work. Also feel free to check out other footage featured at AceShowBiz's page.

News
>
Music News
November 14, 2007 09:11:45 GMT

have apparently been doing some home work of counting their live shows. The rock band is reaching the milestone 300th live show and would celebrate it out and loud on December 15 at Las Vegas' House of Blues.

The gig is part of their tour to support their latest album '' that has spent 82 weeks on Billboard Hot 200 chart. The album has released 5 singles with the latest being 'Sorry'. Tickets to the Las Vegas gig has been on sale.

News
>
Movie News
November 14, 2007 09:05:16 GMT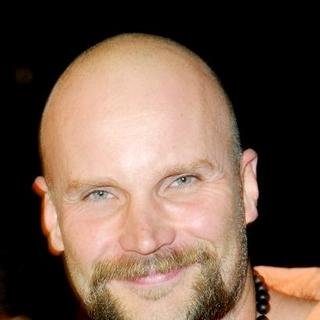 Previously brought back Leatherface into the big screen, now Marcus Nispel is on the brink to also revive Jason Voorhees on the same platform. Yes, The Hollywood Reporter has just confirmed that the maker of 2003's "" is in final negotiations to helm "" which Michael Bay's Platinum Dunes is producing.

A new version of the 1980 classic, project reportedly will make some changes on the portion of Jason's appearance. While the iconic horror character only showed up briefly in the final frames in the original and didn't even don his famous mask until the third movie, the new one will focus on the unstoppable killer and see him wear the mask and kill instead besides keeping the famous setting of Crystal Lake.

News
>
Music News
November 14, 2007 08:32:44 GMT

In anticipation of 's first single, 'Fly Like Me', from new album '', a behind-the- scene of its music video has surfaced online. The cover art of the single which will be released either this month or December, has also been leaked.

The single features collaboration from R'n'B singer although, according to some reports, her slot was originally planned for and . Chingy previously described the song to have the "mainstream feel".

News
>
Movie News
November 14, 2007 08:11:40 GMT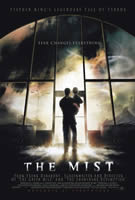 More than one month has passed since we saw the last production photos for "" on the net, but need not sulking anymore, folks, a new series of stills from the movie has just been posted on-line by now, thanks to Filmz.ru.

While the previous batch centered more on in his role as David Drayton, this one, on the other hand, mostly presents as Mrs. Carmody, an outspoken member of the trapped group who causes its division.

News
>
Music News
November 14, 2007 08:03:03 GMT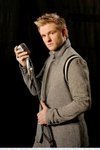 When said that his debut album is going to be titled '', it becomes apparent who the object of the day-dreaming is. The runner-up of sixth American Idol reveals that a song in the album is dedicated solely for actress .

"One of my songs is based on Natalie Portman," Blake told In Touch. "It's called 'Know My Name' and it's about the idea of having a celebrity crush when you see someone in a magazine and you just like her for some reason and think, 'I could be with that girl.'"

News
>
Celebrity Gossip
November 14, 2007 07:58:21 GMT

Widely considered as one of the greatest basketball players of all time, he was among the most effectively marketed athletes of his generation and was instrumental in popularizing the NBA (National Basketball Association) around the world in the 1980s and 1990s. No stranger to setting records on the basketball court, is racking up another record which he, one thing for sure, won't be feeling happy about as it's been announced that he will be paying an estimated $168 million to estranged wife Juanita Vanoy Jordan now that their divorce is nearly finalized.

In addition to the $168 million, Juanita who's now romantically linked to a banker 20 years younger than herself, will also get their seven-acre estate in Chicago, as well as custody of their three kids; Jeffrey Michael, Marcus James, and Jasmine Mickael.

News
>
Music News
November 14, 2007 07:34:02 GMT

To top up their next album after the relatively successful '', have demanded , ' Alex Turner and soul rock singer Daryl Hall.

Frontman told MTV, "This is me reaching out right now, but we're hoping to get Alex Turner from the Arctic Monkeys on the record, Daryl Hall on the record. And we're looking forward to writing a couple of songs with Ne-Yo. We got to be good friends with him through the VMAs (MTV Video Music Awards)."

News
>
Movie News
November 14, 2007 07:29:21 GMT

From thousands of hopefuls, a single name has finally been picked up for the role of Lavender Brown in "."

Report from CBBC Newsround stated that the coveted part was secured by 20-year-old Jessie Cave yet it is not known whether she was cast through the open casting call or separate audition. A newcomer in film industry, Cave so far only has one acting credit in her resume as Stella in CBBC's upcoming made-for-TV drama feature "Summerhill."