News
>
Music News
December 11, 2007 09:55:11 GMT

While still having his title track single on top of the game on Billboard Hot 100 chart, premiered another music video from '', released October 30, 2007.

The rapper released the video of 'What Is It' that features Jamaican rapper and becomes the second single from the album. It currently peaked at #34 on Billboard Rhythmic Top 40.

News
>
Movie News
December 11, 2007 09:53:36 GMT
about the possibility for the home planet of Predator being presented in the upcoming "" turns out to be legit indeed.

A new production still from the action thriller sci-fi, courtesy of Yahoo! Movies, has featured the first image of the planet against the backdrop of bright sunlight as seen down below. This home-world of the Predator had never been depicted before in big screen installments of "Predator" franchise though there is a suggestion from the original comic book series that they originate from an entire star system instead of a single planet.

News
>
Music News
December 11, 2007 09:29:29 GMT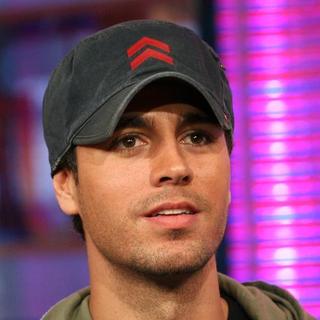 Fans can be quite wild when it comes to being in short distance to the star. closed his '' tour in chaos when a female fan suddenly jumped to the stage and held onto him for dear life.

The performance at Los Angeles' Nokia Theater was highlighted with an impromptu by a crazed fan who managed to grab Enrique's leg and gave the security a hard time in pulling her away. At one point she made her way to the stage and hugged the hunky singer before taking him down.

News
>
Movie News
December 11, 2007 09:13:34 GMT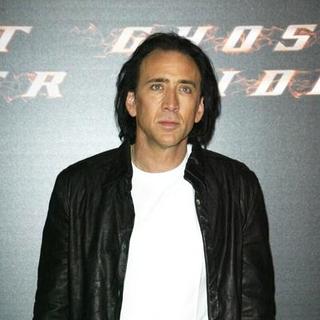 Looks like prefers to get more involved in thriller genre lately. Variety has come up with a report stating the Oscar winner is about to topline Alex Proyas-directed "" after previously was positive to star in other flick of the genre "" for Focus Features.

In the movie, Cage will be billed as a teacher who examines the contents of a time capsule found at his son's elementary school. Startling predictions in the time capsule that have already come true then lead him to believe the world is going to end at the close of the week and that he and his son are somehow involved in the destruction.

News
>
Music News
December 11, 2007 08:41:10 GMT

Another musician has decided to lend a hand on the ongoing case of West Memphis Three. Robert Smith and his band donated a signed guitar which will be auctioned so that money from its sale can benefit the legal proceedings.

The guitar that is up for bidding is a Schecter RS-1000 acoustic that is personally designed by Smith and signed by the four members of the band. The specifications are "maple body with spruce top, maple and rosewood neck and specially designed white pearl moon and star inlays".

News
>
Movie News
December 11, 2007 08:36:52 GMT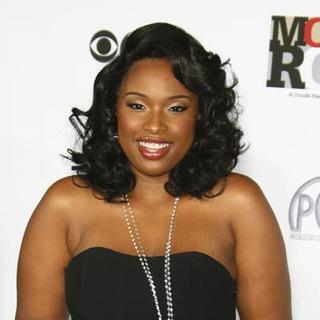 Picking up celebrated names in entertainment industry, reportedly is keen to have Oscar winners and also "American Idol" winner from third season to portray her in a film feature about her life.

The multiple Grammy Award-winning singer insists that the threesome have already been in the run for the part, but admitted that she still can't decide who is the most proper one to play it in the project.

News
>
Music News
December 11, 2007 08:02:19 GMT
Her 2007 tour may be scrapped off but when it comes to Grammy, is ready to rumble. The British singer is reportedly "thrilled" to perform at the 50th annual Grammy Awards that gave her 6 nominations, the second largest number an artist gets this year.

"Amy is thrilled to be nominated for six Grammys and is very much hoping to attend," her representative told People.com. "She is determined to be ready and well for that performance."

News
>
Movie News
December 11, 2007 08:01:12 GMT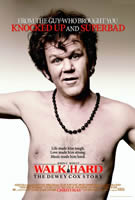 Less than two weeks away from launching "", Columbia Pictures has posted four more hilarious clips from the comedy on the net for fans to learn more about the movie prior to its scheduled release on December 21 this year.

Watch all of the clips down below or go to AceShowbiz's page, which also contains a link to the first ten minutes of the flick.

News
>
Movie News
December 11, 2007 07:30:53 GMT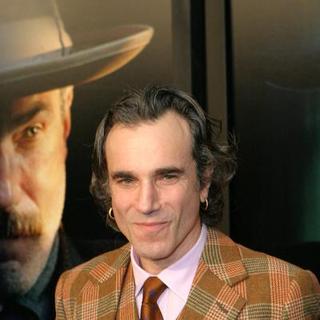 Fresh from being deemed Best Picture at both this year's and , Paul Thomas Anderson-directed "" encountered a shining New York Premiere on Monday, December 10, 2007 at the city's Ziegfeld Theater, thanks to the starry attendance of its cast and some VIP guests.

Male lead turned up cheerfully in a three-piece suit, joined by co-stars , Kevin J. O'Connor, Dillon Freasier, and , who opted to dress in classic black suit and white shirt for the occasion. In the drama, Day-Lewis is billed as Daniel Plainview, a down-and-out silver miner transforming into a self-made oil tycoon.

News
>
Music News
December 11, 2007 07:20:40 GMT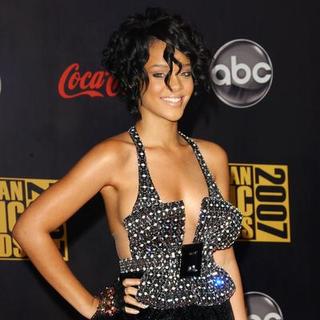 Going full-throttle for her European tour in support of 'Good Girl Gone Bad', was forced to slow down by her doctor, resulting in three canceled gigs. Those coming in effect were dates in Nottingham (Dec. 8), Bournemouth (Dec. 10), and Birmingham (Dec. 11) .

In a statement, issued via the Birmingham NEC, Rihanna said that she "appreciates the love and support of all her fans and wants nothing more than to see and connect with them". Fans who have purchased the tickets are suggested to hold on to them until further notice.

News
>
Music News
December 11, 2007 06:57:43 GMT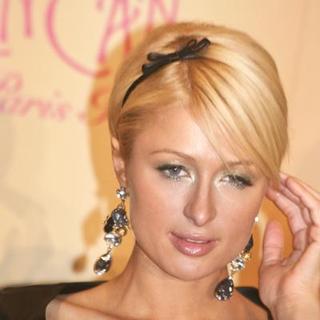 is taking a step further to enhance her music career by taking piano lessons. The singer who almost gave up this field felt that it's important to write her own materials in her second album.

"This way, I can write my own music and have more control with others not pushing in," Paris said. The socialite also took singing lessons back in July as well as roping in renown producer Scott Storch in preparation of the new album.

News
>
Celebrity Gossip
December 11, 2007 06:55:10 GMT
Is having his latest film "" released this Friday, December 14, the celebration comes early for . The two-time Oscar nominee was honored Monday, December 10 in the forecourt of Grauman's Chinese Theatre with an honor that required his signature.

Smith, a rapper-turned-actor, sank his hands and feet into the cement in front of Grauman's Chinese Theatre in Hollywood, joining the ranks of movie legends who have left an imprint of their hands and feet outside the famous Hollywood landmark.

News
>
Celebrity Gossip
December 11, 2007 06:25:10 GMT

Rumors are mounting that and her husband are heading for divorce.

The couple have been married for nearly 3 years and have a 2-years-old daughter together named Navy Talia.

News
>
Music News
December 11, 2007 06:16:55 GMT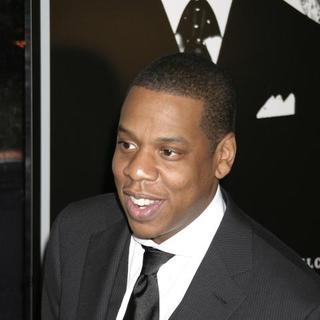 After mapping only for his '' album in November, is giving an exclusive one-off performance to close the year over the weekend.

The rapper whose album opened at #1 on Billboard Hot 200 chart upon its release, will showcase some of the tracks at Las Vegas' 'The Pearl' on Saturday, December 29. "The evening is going to be a throw back to 1960's style Las Vegas," Jay-Z told AllHipHop.com. "This is definitely going to be the place to be for New Year's weekend."

News
>
Movie News
December 11, 2007 05:22:17 GMT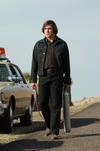 Though brought home only one award from the 2007 New York Film Critics Online, "" proved that it deserves at least a spot at Oscar as it nailed four awards from the 2007 New York Film Critics Circle.

On the announcement made by the New York Critics on Monday, December 10, the thriller movie was named as the Best Picture and its helmers, the Coen brothers were awarded Best Director and Best Screenplay. Besides snagging those three prizes, "No Country" also helped to win Best Supporting Actor.