News
>
Celebrity Gossip
November 28, 2007 04:46:24 GMT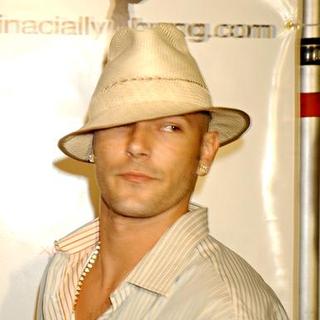 While is taking all the bad throughout the ongoing bitter custody battle, absorbs all the good. Has been staying mum on his family issue, the father of Sean Preston and Jayden James graces the cover of Details Magazine's Power & Influence issue, opens up to the magazine on fatherhood and career.

K-Fed has been ranked 7th in Details' list of the "50 Most Influential Men Under 45," sharing the predicate of The Good Father with Larry Birkhead, most famous as the late 's sperminator.

News
>
Music News
November 28, 2007 04:40:11 GMT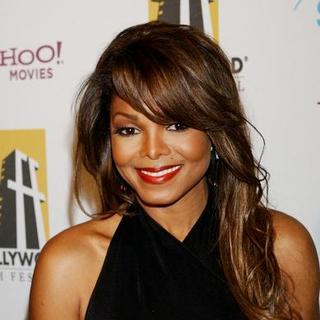 While her brothers busy , maps out her own plan to release her tenth studio album. Billboard.com reported that the not-yet-titled album will come in February 2008.

The album would be the first fruit of her new contract with Island Def Jam. The label's president, confirmed in October that there will be a duet with , a song from and a production by Rodney Jerkins.

News
>
Movie News
November 28, 2007 04:21:17 GMT

Loud cheer and excitement were roaming high in the air around London's Leicester Square on Tuesday night (Nov. 27) upon spotting a number of Hollywood's celebrated figures at the world premiere for "." Pic is New Line Cinema's latest fantasy adventure based on Philip Pullman's first book in "His Dark Materials" trilogy.

Principal cast members of the movie like , , , , and newcomer Dakota Blue Richards were all present, displaying their bright smiles as they walked down the red carpet and posed for photographers. Kidman was caught to also bring along her country music star husband while Craig, who plays adventurer Lord Asriel in the flick, was accompanied by girlfriend Satsuki Mitchell.

News
>
Music News
November 28, 2007 04:09:19 GMT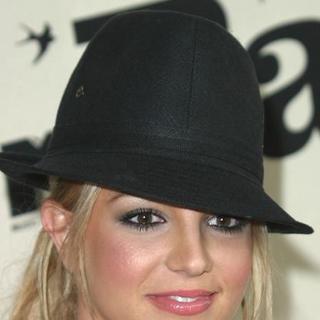 Amid the continuous battle of her sons' custody, is keen on progressing with her '' promotion. The second single from the album, 'Piece of Me', received its music video shoot on Tuesday, November 27.

The shooting was scheduled to start at 8 a.m. at Sunset Boulevard's Hollywood Athletic Club with director's seat taken by Wayne Isham (, ). OK Magazine reported that while crew have been crowding the set since 6 a.m., Britney was still in her Beverly Hills mansion seven hours later getting a makeover.

News
>
Celebrity Gossip
November 28, 2007 03:40:13 GMT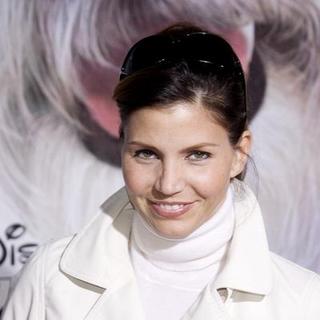 In another dose of Hollywood break-up news, is the latest to have her marriage broken. The actress has been reported to have split from husband Damian Hardy.

Carpenter's representative Jeff Raymond simply confirmed Tuesday November 27th the pair "are separated and now living separately" while adding no further information on their separation.

News
>
Music News
November 28, 2007 03:28:22 GMT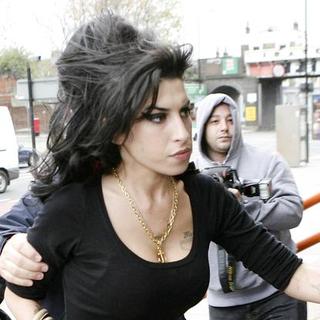 Of what came as expected, 's tour has been scrapped for the rest of its 2007 schedule. Besides already starting off badly with Winehouse forgetting her lyrics and creating , the singer couldn't restrain the fact that her husband is in jail.

"I can't give it my all onstage without my Blake," Winehouse said as quoted by US Weekly. "I'm so sorry but I don't want to do the shows half-heartedly. I love singing. My husband is everything to me and without him it's just not the same."

News
>
Movie News
November 28, 2007 03:19:21 GMT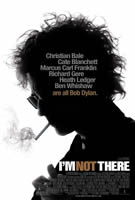 The list of those competing for the 2008 Spirit Awards has been out. Film Independent as the organization holding the annual event announced Tuesday morning (Nov. 27) the lineup of nominees for the prizes at West Hollywood's Softel Hotel, represented by and .

Squeaking ahead of the pack, currently-showing "" gloriously nabs four nominations plus the inaugural Robert Altman Award, notably that of Best Feature. To win the top honor, however, pic has to compete against "" and "" which also receive four nods each apart from other contenders of "" and "."

News
>
Celebrity Gossip
November 28, 2007 03:16:58 GMT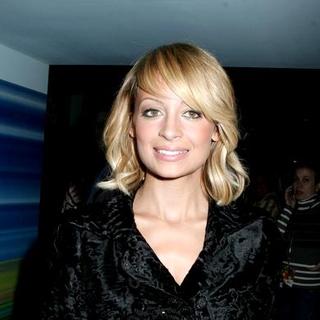 Mommy-to-be shares her pregnancy experience to Access Hollywood's Billy Bush, saying being pregnant has helped her mend her broken relationship with her biological mother and bond with her father .

"When I found out that I was pregnant there was just something inside of me that felt a responsibility to mend any issues that I've had with my parents in the past, because, listen, I've put them through a lot," so the very pregnant socialite said.

News
>
Music News
November 28, 2007 02:59:40 GMT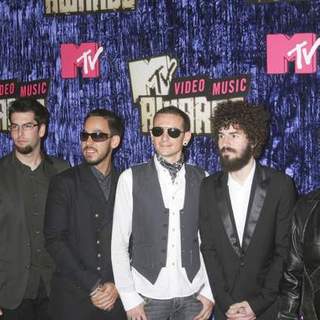 is giving their latest release, '', a supporting tour in North America that will begin next year. The rock band that sold million copies of the album will receive a support from prog rock act, .

The tour that kicks off on February 12, will allow fans to opt between regular tickets or a digital souvenir package that include live audio download of the complete concert they attend, live photos from it as well as a tour program.

News
>
Celebrity Gossip
November 28, 2007 02:55:21 GMT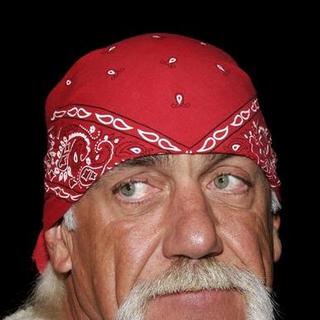 Everything in the Hogans divorce gets even more complicated. With some sources, said to be close with and wife Linda Hogan, claimed the couple had actually separated for sometimes by now, there comes a new speculation that their divorce is just a ruse taken by both parties to protect their assets from John Graziano's family.

Kimberley Kohn, the attorney who represents Ed Graziano, the father of John Graziano who was critically injured in the deadly racing car accident involving Hulk's son Nick Hogan, was the first to come to such suggestion.

News
>
Music News
November 28, 2007 02:34:01 GMT

The first single from 's fourth studio album, 'The Makings of a Man', has just got its music video premiered on AOL Music. The ballad song is titled 'Never'.

The rapper had posted the song that was produced by Daniel Farris, on his MySpace last month. "You should never say (never)," said Jaheim of the song. "It's about that relationship you thought you would never find." It has so far peaked at #29 on Billboard Hot R'n'B chart.

News
>
Celebrity Gossip
November 28, 2007 02:21:09 GMT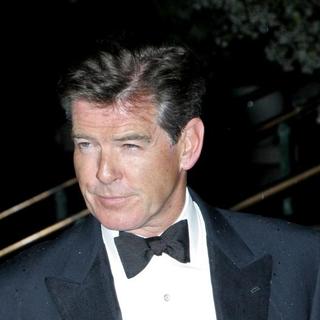 It's a big sigh of relieved for as it has been ruled out Tuesday November 27th that he won't be charged for getting into a scuffle with a photographer in Malibu late last month.

Los Angeles prosecutors announced that day there will be no criminal charges filed against the former James Bond actor concerning the incident because there are no sufficient evidence.

News
>
Celebrity Gossip
November 28, 2007 01:49:04 GMT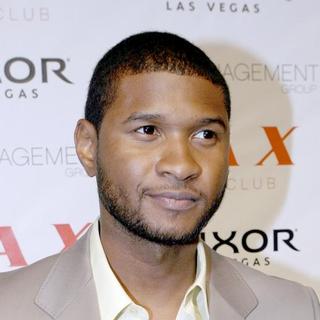 The wait is over. 's mini-me has been born.

Usher's wife Tameka Foster has on Monday night November 26th in Atlanta given birth to a baby boy, the singer's representative confirmed to MTV News.

News
>
Music News
November 27, 2007 09:42:19 GMT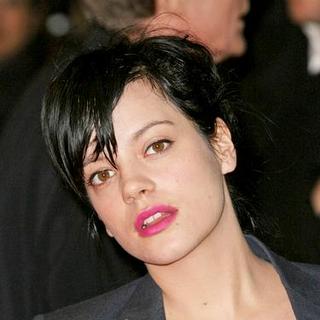 It's no big secret that British singer wants to retire young. However, it become unexpected that the 22-year-old singer wish to quit in three years time when she reaches the 25 milestone.

"I don't get it. I just want to make some money," she told London Times. "Maybe I could retire at 25. I'm only going to do one more album. It's a great job, but it doesn't leave time for what's important. Like having a family."

News
>
Music News
November 27, 2007 09:24:42 GMT

have just premiered a short video for their '' bonus track, 'Fall is Just Something Grown Ups Invented'.

Since the song is utilized as Cartoon Network's fall theme song, the 30 second clip is combining their performance and animations. The song accompanies a new set of the network's promos which are directed by Shilo.