News
>
Celebrity Gossip
August 16, 2007 09:36:51 GMT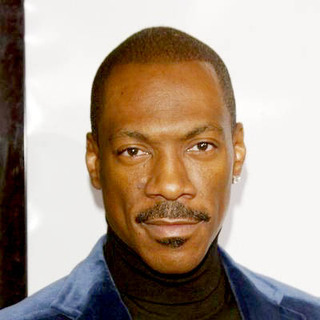 The legal battle between the baby momma and poppa is getting worse. Hot on the heels of Melanie Brown's paternity suit against him, is taking a counter-back step, threatening to sue the singer for defamation and extortion if she continues to spread 'lies' about him.

The actor comedian reportedly already hires top lawyer Marty Singer to have Scary Spice and her high profile lawyer Gloria Allred served with a letter, which read, "You have been engaging in a pattern of disseminating disparaging, negative and defamatory statements about Mr Murphy, portraying him in a false and outrageous light in order to pressure Mr Murphy to capitulate to your highly unreasonable extortionate demands. We demand that you immediately cease and desist from this wrongful conduct."

News
>
Music News
August 16, 2007 09:34:46 GMT

Join the celebration of 's commemoration by entering the contest on AceShowbiz.

Five (5) copies of the legendary singer's tribute album '' are given away for five winners starting from today (August 16). The contest will be closed on August 30.

News
>
Movie News
August 16, 2007 09:28:12 GMT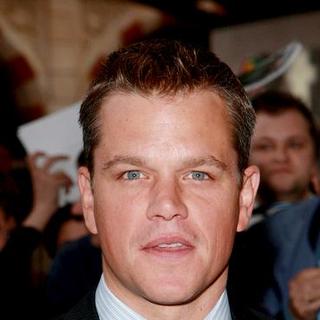 It was raining in London on Wednesday night (August 15), but that obviously did not stop people to flock down the city's Leicester Square for greeting the cast of "" at the U.K. premiere for the movie, which hit commercial theaters across the country Thursday, August 16.

All eyes that night locked on leading man and wife Luciana Barroso as they walked along arm-in-arm, Damon clad in dark suit and white shirt while Barroso looked stunning in a silver long dress.

News
>
Celebrity Gossip
August 16, 2007 09:04:50 GMT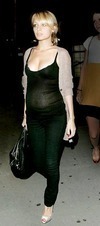 New rumors surface by the hour. planning to rush down the aisle.

The socialite who's four months pregnant with boyfriend Joel Madden's child is said to be determined to wed the vocalist before her baby bump shows. A friend of her revealed, the "Simple Life" star "does not want wedding pictures of her in a big old white dress, with a big old pregnant belly."

News
>
Movie News
August 16, 2007 08:22:35 GMT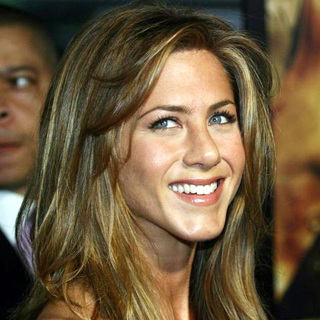 Set to boost the star status of the project, is engaged in final negotiations to take role in New Line Cinema's ensemble feature "", The Hollywood Reporter has revealed.

Should deals are sealed, the beauty will thus become the latest famous name to join the cast after those of , , and , among others. As for the role, she will likely play a woman in a long-term relationship with a boyfriend who will not commit to marriage.

News
>
Movie News
August 16, 2007 08:06:08 GMT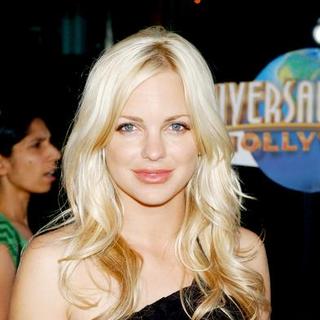 Those questioning how will appear as a dumped Playboy bunny in "House Bunny" can get the answer by now as seven pictures from the film set have wonderfully got launched, all showing the actress being shot cutely in pink bikini for a scene on a car.

A production of Columbia Pictures, the comedy follows Faris' character, Shelly, as she gets kicked out of the mansion and has nowhere to go until falling in with the sorority girls from Zeta Tau Zeta. Filming takes place in Los Angeles under the direction of Fred Wolf with Faris also executive producing.

News
>
Celebrity Gossip
August 16, 2007 07:55:03 GMT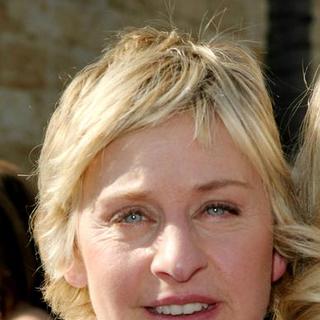 gets back to her root, comedy. The Emmy-winning talk show host and comedian is expected to draw most laughs with her being booked as the host of the highly anticipated "Ellen's Really Big Show" November later this year.

The two-hour variety special, which is going to feature performances from the worlds of comedy and music, will be shot as part of HBO and AEG's Live's third annual The Comedy Festival (TCF), which will take place at Caesars Palace in Las Vegas from November 14th-17th with performers such and already announced.

News
>
Music News
August 16, 2007 07:49:54 GMT

For those who want to know how 's 'Umbrella' will sound like in pop, they can thank . The singer has covered the R&B hit song in a slower, more ballad-like arrangement.

Moore who previously said, "I'm not a big Top 40 sort-of listener and I don't tend to listen to this type of music..." has apparently changed her mind after listening to 'Umbrella'. The decision to do her version of the song is because she "could not think of a recent song more melodic than Umbrella'"

News
>
Movie News
August 16, 2007 07:29:20 GMT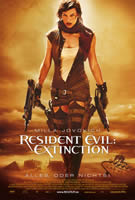 It's just one month short from the arrival of "" in theaters yet fans and moviegoers still get chance to see something new coming from the flick.

That's right, several new production stills of the sci-fi action horror have made their way to surface on the net. All, however, only features the main character of the movie, Alice, played for the third time by .

News
>
Celebrity Gossip
August 16, 2007 07:16:46 GMT
What do and Brett Ratner have in common? Notwithstanding with your answer the twosome surely has the same interest in modeling. Hence, it is understandable then to see them working together hand in hand for the ads of Jordache's fall campaign.

While the German supermodel is being booked to be the new face of Jordache's skinny jeans, the renowned movie director is in hand shooting the ads in the penthouse of the Chateau Marmont hotel in Los Angeles. And the outcome is more than just great.

News
>
Music News
August 16, 2007 07:05:00 GMT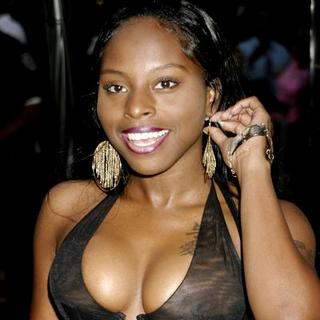 Off her turbulent personal life, is back concentrating on her music career. The raper inked a deal with Koch Records to establish an imprint label called Black Hand Entertainment with her manager Chaz Williams sitting as the CEO.

The deal with Koch means she has left Def Jam, her label of 13 years. "I have always been a symbol of independence as a female in music," Brown said. "My brand is already established, millions of my records have already been sold, and I have a fan base already loyal. After 13 years at Def Jam, I felt it was time, as a mature businesswomen, to move on and continue my brand under the roof of something I own."

News
>
Celebrity Gossip
August 16, 2007 06:45:57 GMT
From one girl to another. From to , at last gives his heart to . The singer who has just created media headlines with his being photographed enjoying an intimate lunch with longtime friend Moore in Soho on Tuesday August 14th is now reported to be dating movie siren Diaz.

Diaz and Mayer were spotted out and about in New York on Tuesday night August 14th. "They went out to several places...It was the two of them, getting to know each other, out on the town," a source in the know told Us Weekly while went on saying, "This was technically not their first time hanging out...they've hung out together with friends before. But this was the first time together like this. It's new and developing...but they really like each other and it went well."

News
>
Movie News
August 16, 2007 06:33:10 GMT

Wonder how 20th Century Fox will bring "" to life through the hands of helmer Xavier Gens? Well, push aside your curiosity, folks, as new images from the movie have delightfully been brought on the net to give you early looks on what the movie will become.

USA Today has published an awesome new photo for the flick showing the shadowy face of the titular character, played by "" baddie , with guns in both hands, as pictured on the above left. More images come from Russian site Filmz.ru, this time revealing the cold-blooded agent's expressionless face.

News
>
Celebrity Gossip
August 16, 2007 06:09:04 GMT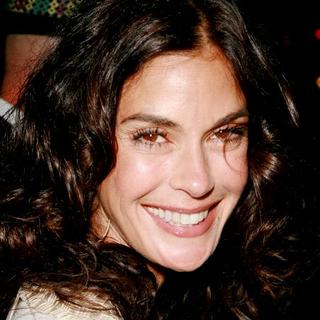 Guess what? 's latest role besides actress and author is fashion model. The Emmy-nominated and Golden Globe Award-winning actress is working on a new career as she's been signed to be the latest celebrity model to work for Badgley Mischka.

It is Teri's appearance on the red carpet of the "American Idol" finale back in May, during which she wore their collection, that prompted the fashion label to invite her to be their latest celebrity model after the likes of and .

News
>
Celebrity Gossip
August 16, 2007 05:17:09 GMT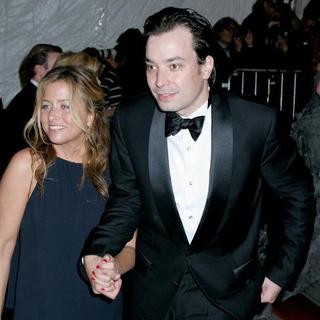 Wedding is just one step closer for and girlfriend Nancy Juvonen now that they're engaged. The actor comedian has proposed to Nancy last weekend, his representative confirmed Wednesday August 15th.

The engagement took place "on the dock at sunset at the Junoven's family home in Wolfeboro on Lake Winnipesaukee, where On Golden Pond was filmed," a friend of the couple revealed, adding that Fallon presented Nancy "with a one-of-a-kind ring designed by Neil Lane."