News
>
Movie News
February 05, 2008 08:53:07 GMT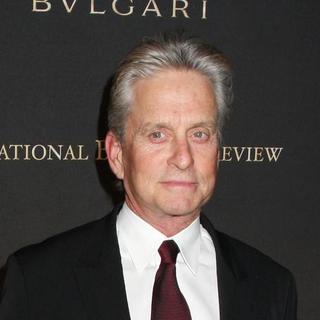 Earlier, it was reported that the cast of comedy romantic film "" have five additional members. However, ComingSoon reported there is one more additional cast to be added to the ghostly ensemble, that is the Academy Award-winning actor .

According to the site, the movie director Mark Walter revealed that the "Basic Instinct" star is also joining and to star in the film. At the New York junket of "", Walter exposed that the 63-year-old actor is going to portray, as quoted, "the Marley character, the old ghost who's dead, his Uncle Wayne, a '70s playboy, who was his mentor and he wears Bob Evans shades and guides him around the ghost world."

News
>
Movie News
February 05, 2008 08:27:08 GMT

A month preceding the opening of the 15th edition of the South By Southwest Film Conferences and Festival, the film event organizers finally revealed the complete lineup of the film to be screened during the festival. On the event held from March 7 to 15 in Austin, Texas, some 113 feature films have been set to be showcased, in which 64 of them will have their world premieres at the festival.

Listed up in the Spotlight Premieres section which shows the high-profile, anticipated films are 35 films including Robert Luketic's "", Brett Simon's "", Clark Gregg' "", Nicholas Stoller's "", 's "", Kimberly Peirce's "" and 's "". "21" starring and will open the festival, whereas Stephen Walker's "" is set to be the closing film.

News
>
Movie News
February 05, 2008 07:24:51 GMT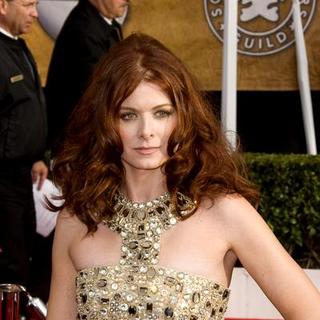 The star of television series "The Starter Wife" has joined Alfredo De Villa's drama comedy project "Humboldt Park". According to Variety, the 39-year-old Emmy- and SAG-winning actress has been signed to star as the wife of 's character.

She will also play alongside , , , Mercedes Ruehl, , Melonie Diaz and in the film that centers around the returning of three siblings to their parents' home for the holidays in Humboldt Park on Chicago's northwest side. The film itself is scheduled to start filming next week in Chicago.

News
>
Celebrity Gossip
February 05, 2008 07:17:49 GMT

Has never issued any denial nor verification on her being reported to be dating , has now found herself a new boy toy. The supermodel is said to be dating Vito Schnabel, the son of famous filmmaker Julian Schnabel.

Vito, an art dealer, has been spotted escorting the 44-years-old Australian around New York's Greenwich Village. The still 22-years-old Vito is expected to accompany Elle to a New York Fashion Week event on Tuesday, where she will accept an award for her lingerie line.

News
>
Music News
February 05, 2008 06:56:28 GMT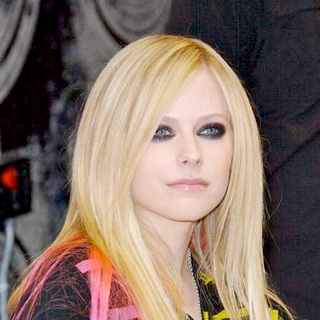 In a press release issued yesterday (February 4), Canadian Academy of Recording Arts and Sciences (CARAS) announced that will perform at this year's Juno Awards and joined by opera superstar Measha Brueggergosman. They will take the stage on April 6 at Calgary's Pengrowth Saddledome.

Other acts have also been announced to make an appearance at the Canadian award event, including , , and . Additional acts will be announced in a press conference held today (February 5), along with the revelation of its nominees, Canadian Music Hall of Fame recipient, host and other details.

News
>
Celebrity Gossip
February 05, 2008 06:56:25 GMT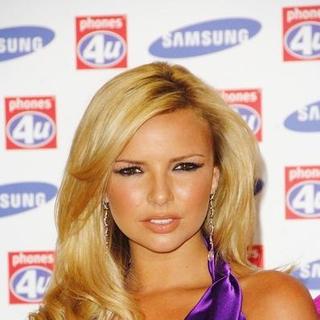 quickly bounces back on the dating saddle again soon following her recent split with actor boyfriend . The singer reportedly is dating backing dancer Jamie Karitzis.

The songbird is said to be smitten with 26-years-old hunk Jamie after their friendship recently blossomed into romance.

News
>
Movie News
February 05, 2008 06:47:25 GMT

Leaving the disappointing result of , "" received good news as the movie was announced to be the holder of six nominations at the 2008 Sony Ericsson Empire Awards. The post-war drama led the list of contenders alongside another successful British film "" which also earned 6 nods.

The movie that was released on December 7 has been nominated for Best British Film, Best Soundtrack, Best Director for Joe Wright, Best Actress for , Best Actor for and Best Newcomer for . On the category of British film, the Focus Features' film is contending against "", "", "" and "This Is England", while for soundtrack, it once again has to be up against "Control" aside from "", "" and "Harry Potter".

News
>
Celebrity Gossip
February 05, 2008 06:21:51 GMT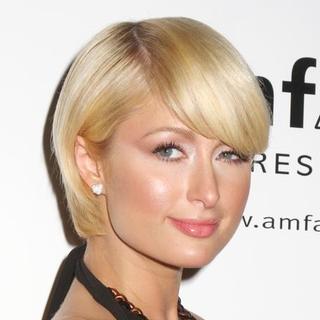 Just one day after she frontally came with a denial that she's been involved in a make out session with , publicly reveals in a new interview that she is planning to make an appearance on the lesbian Showtime hit show "The L Word."

The socialite-turned-actress has revealed in an interview with Parade Magazine that she definitely will be on the show but doesn't know the details yet. "It's true. I have no idea what kind of character I'll be playing, but it's a good show," Paris was quoted as saying.

News
>
Music News
February 05, 2008 05:23:20 GMT

Brian Andrews, Mike McCluney, Qwanell Mosley, Robert Curry, and Willie Taylor will no longer be addressed as "Making the Band 4" winner for Atlantic Records announced that they will be called from now on.

The name of the band is derived from August 26, the day the five-piece were stuck together by through the reality show "Making the Band 4". The season finale also saw finalist Donnie J signed as a solo artist.

News
>
Celebrity Gossip
February 05, 2008 05:13:09 GMT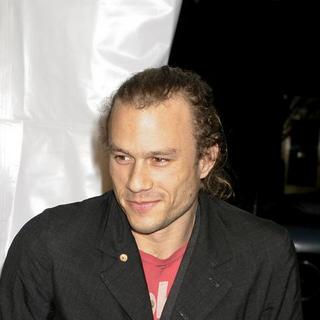 Following a star studded memorial service on the lot of Sony studios in Los Angeles Saturday, February 2, 's remains were transported back to his hometown of Perth by his family. According to Australian newspaper reports, the late actor is expected to be buried in a family plot with two of his grandparents at Perth's Karrakatta Cemetery.

Heath's parents, Kim Ledger and Sally Ledger Bell, and his elder sister Kate Ledger arrived in Brisbane on Tuesday morning, February 5, local time after spending more than a week in Los Angeles attended memorial services for the late actor.

News
>
Music News
February 05, 2008 04:54:10 GMT

Speculations that will release their fourth studio album under the title "Prospekt" have been slammed by the band on their official site. No new title have been suggested either but they confirmed that the work is drawing closer to completion.

"Mixing has been slow and painstaking but that's just the nature of the beast. So... give us another month or so and we might just have an album worthy of your patience," the band wrote. The album needs ten more mixes and a re-recording of a complete song, the band further revealed.

News
>
Celebrity Gossip
February 05, 2008 04:43:40 GMT

Has been enjoying single life in the eyes of the law since she had her divorce from former husband Craig Schelske finalized on September 28 last year, has scored herself a new boyfriend.

The country music singer is now dating former football player Jay Barker, it has been reported.

News
>
Music News
February 05, 2008 04:38:57 GMT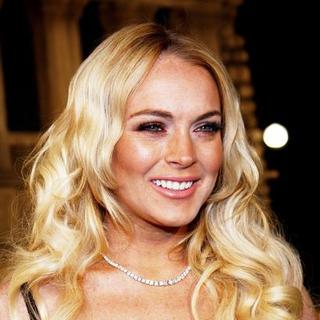 's music career is back on the market. While the news on her third album is still scarce, the actress turned singer is being fought over by MTV Russia and MTV Australia to appear in their respective Video Music Awards.

It has been a tradition for MTV to have different versions of awards event based on its country. The MTV bosses in Russia and Australia however, have the same idea of presenting Lohan in their own shows and have reportedly started a biding war.

News
>
Music News
February 05, 2008 04:02:57 GMT

Australian rock act Nick Cave and the Bad Seeds have been hailed as the main performer at this year's Plug Awards. Joining them in the performers line-up are British Hip-Hop artist , American instrumentalist , and Swedish folk singer Jose Gonzales.

Plug co-founder Gerry Hart said, "Having Nick Cave and the Bad Seeds perform at Plug has been a dream of ours since Amaechi (Uzoigwe, co-founder) and I started Plug."

News
>
Celebrity Gossip
February 05, 2008 04:02:03 GMT

It's been two months since was found dead in a hotel room and the authorities ruled Monday, February 4 that the rapper died of an accidental overdose of a combination of cough syrup and other factors.

The Los Angeles County coroner ruled that day that Pimp C's death was caused by prescription cough syrup and a preexisting sleeping condition. The rap star, who's better known as one-half of the hip hop duo , died accidentally because of a combination of drugs, codeine and promethazine, which he previously name-checked in his lyrics.