News
>
Movie News
April 04, 2008 06:28:21 GMT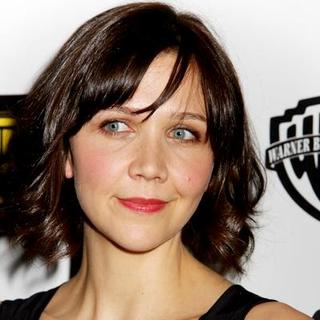 The star of indie drama "" has reportedly been signed to star in an Aussie-U.K. co-production drama film "". Variety reported that the actress will be starring opposite English actor in the romantic drama film.

According to Screen Daily News, the 30-year-old actress is set to portray a disgraced young woman. She will share the screen with the "" star as Bettany has been tapped to star as the other lead character, a shell-shocked soldier. In the film penned by Shirley Barrett, Gyllenhaal will act under the direction of Barrett.

News
>
Music News
April 04, 2008 06:16:50 GMT

Rapper has released a new music video for his single "Our World". The song is a DeMarco-featuring that appears as one of the tracks in Elephant's forthcoming album "", due next week (April 8).

It was directed by Ras Kassa the Guru, Jamaican filmmaker who has garnered most of his success from his directorial of mainstream TV and music videos. He had done videos for Beenie Man, and .

News
>
Celebrity Gossip
April 04, 2008 06:00:18 GMT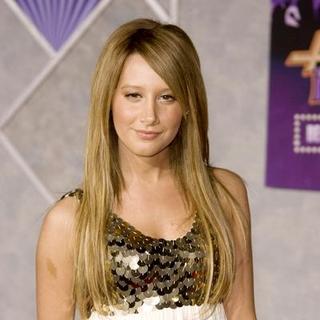 "High School Musical" star has a new project. Reports say that the actress has become the new face and voice of Degree Girl deodorant. Ashley will not only do photo shoots but she will also sing songs for the ad campaign.

Ashley has finished recording the new songs and confirmed that fans can download it already. "You can download them on ," she said. Fans will also have the opportunity to meet Ashley personally by joining the write-in competition held by the company. On the competition they are asked to write about their sweatiest moment. The best writing will win a trip to Los Angeles and the chance to hang out with Ashley.

News
>
Music News
April 04, 2008 04:45:54 GMT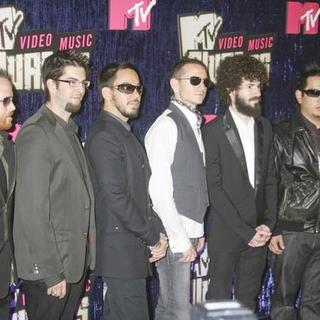 's Projekt Revolution tour is back with its fifth year and a fresh batch of line-up. The jaunt that is headlined by the rock act will also see , , and Ashes Divide (featuring 's Billy Howerdel) on the main stage. Another stage which is smaller will be graced by , , , and the Street Drum Corps.

The first date is set for July 16 at the Tweeter Center, Boston and the tickets will go for public sale on Friday, April 11 but as a gratitude towards fans, Linkin Park give a limited period starting today (April 4) for fans to purchase pre-sale tickets which service charge will be paid by the promoter, Live Nation. This would save fans $8 to 11 bucks compared to purchasing the regular tickets.

News
>
Movie News
April 04, 2008 04:39:51 GMT

Though the upcoming action film "" has started its production this February, it seems that the casting have yet to be settled as new casting reports are still coming in. The latest reports came from the action adventure film suggested that the former WWE champion Dwayne "The Rock" Johnson may get a role in the film, whereas have been tapped to join the cast.

According to Latino Review, Rock has been offered the role of Hector Delgado, a Navy Seal who is nicknamed Shipwreck, while Fraser has been signed to make a cameo appearance in the film as Gung Ho, the Village People-looking soldier. The site further noted that Rock has yet to make any decision on the offer. Meanwhile, on Fraser's role, it was said that the star of "" has done shooting for his one scene role. The scene reportedly is taken place at 'The Pit' and it will be showing a training sequence.

News
>
Celebrity Gossip
April 04, 2008 04:21:03 GMT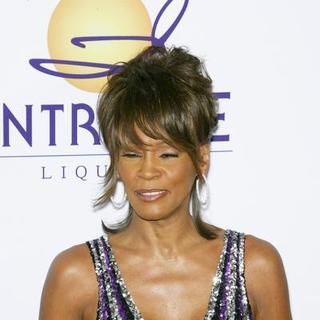 Details from 's new tell-all autobiography, titled "Bobby Brown: The Truth, the Whole Truth and Nothing But", began surfacing Thursday, April 3 in the . In it the R&B singer-songwriter reveals all from his several affairs during his marriage to to the fact that he never used cocaine until he met the diva.

Responded to Brown's allegations, Whitney's representative issued a statement to People on behalf of the singing sensation, saying "Miss Houston is sad that Bobby feels he need to say such things but she choses to take the high road and will not speak badly about the father of her child even if it's to set the record straight." "Bobby Brown: The Truth, the Whole Truth and Nothing But" is expected to be released next month.

News
>
Music News
April 04, 2008 04:16:41 GMT

has unleashed several photos which will be part of his upcoming Glow in the Dark Tour. Beside revealing , Kanye also shows photos of his who wear minimum clothes and are covered with special paint.

"I can't take it anymore. I have 2 show you guys a model of the stage," Kanye wrote on his official blog along with the posting of the first photo on April 3. "This is not a regular show. I tell people, hey, this show is gonna be crazy and they say, "I bet it is!", BUT THEY HAVE NO IDEA! People expect me to come with innovative stuff... I'm sure a lot of people expect some neon, lower east side, post everybody dressing like the 80's stuff or maybe the light up jacket from the Grammies, perhaps the robot girl and light spectacle they saw on Youtube from the European run. My friends..... NONE OF THE ABOVE!!!"

News
>
Celebrity Gossip
April 04, 2008 03:54:13 GMT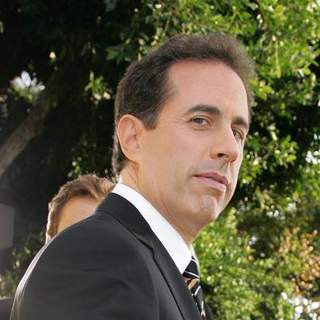 was left unhurt in a frightening car wreck in the busy road of Hamptons last weekend after the brakes in the vintage Fiat he was driving suddenly failed. The actor-comedian was driving alone along Skimhampton Road in East Hampton when the brakes on his 1967 Fiat BTM stopped working at about 7:40 P.M. Saturday, March 29.

Seinfeld was on Skinhampton Road approaching Montauk Highway when he realized the brakes were not working, police said. He immediately tried the emergency parking brake, sending the car into a rollover.

News
>
Music News
April 04, 2008 03:41:31 GMT

At least one person was injured when a fight broke out on the set of N.E.R.D.'s music video shoot on Wednesday night, April 2 at New York's Madison nightclub. The brawl that reportedly involved two male extras almost jeopardized the production of the clip which is for the three-piece Hip-Hop group's new single "Everyone Nose".

"Some dude, one of the extra guys, jumped another extra and started calling him a pu*** and punching him in the face," one of the club's employees told MTV News. "They fell against the bar, and there were all these beer bottles up there which were being used as props, and the bottles fell over and broke. The guy who was jumped, his arm got cut, and he started bleeding all over the place. The other dude ran away. It wasn't such a big deal. The police did show up, and the dude that was attacked went to hospital and sat there for two hours before he was seen."

News
>
Movie News
April 04, 2008 03:23:24 GMT

Another trailer version of the forthcoming superhero flick "" has been put online by Universal Pictures. The video footage that gives out glimpses from the Guillermo del Toro's action film runs for about two and a half minutes.

Started with a brief introduction done by helmer/scribbler del Toro, the trailer picks up the story by showing an auctioning scene where an ancient crown is being introduced to the future collectors. The auction is then disturbed by the appearance of a mysterious white-skinned elven prince who steals the crown. The trailer gives up much of the actions promised to be seen in the movie.

News
>
Celebrity Gossip
April 04, 2008 03:16:33 GMT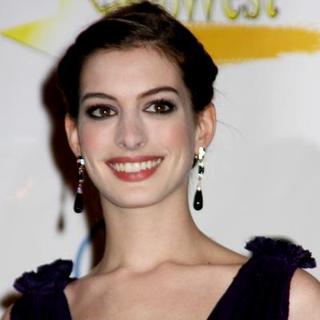 The meltdown continues for real estate developer Raffaello Follieri, better known as the boyfriend of Hollywood famous movie star . Was sued last year for allegedly using up $1.3 million in business funds to cover his lavish lifestyle, he has once again found himself in another legal trouble, this time for allegedly trying to pass a bad check.

Raffaello was arrested Thursday, April 3 "for allegedly bouncing a real big check" he couldn't afford and as a consequence was charged with one misdemeanor count of issuing a bad check. The check was for around $250,000, says TMZ, which first reported the arrest.

News
>
Music News
April 04, 2008 03:14:58 GMT
On the verge of releasing his highly-anticipated album, creates much hype with his dance moves. The rapper who has been known to have performed dance routines in his shows, debuted a new kind of dance that he made and called it "The WAM".

He recently served an indoor packed show and told the crowd that he would show them a new move. The audience then broke into a chant "Go Weezy Go Weezy Go" and were told by the rapper to get their cameras ready so that the footage can go to the Internet.

News
>
Celebrity Gossip
April 04, 2008 02:46:37 GMT

New rumor surfaces by the hour that and are back together. The former lovers have rekindled their romance, according to reports.

Lilly and Monaghan were co-stars in ABC's hit drama "Lost" where they first met. The twosome began dating in 2005 and was once even rumored to have engaged. Neither of them spoke publicly about their relationship though.

News
>
Music News
April 04, 2008 02:40:01 GMT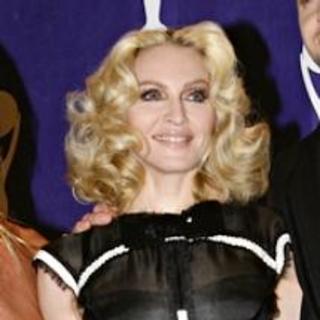 Following the of several screen shots earlier this week, the full version of 's video for "4 Minutes to Save the World" has also been leaked online. It was supposed to premiere later today (April 4) on at 4:44 P.M.. The clip directed by French duo Jonas and Francois, features cameos from the song's featured artists, and .

In the video, Madonna and Timberlake dance away from a destructive black matter and they undress each other towards the end. They eventually were engulfed in the black matter that tore away their skin and flesh, revealing the internal organs. The choreography reportedly is penned by Jamie King who won an Emmy for Madonna's Drowned World Tour choreography.

News
>
Celebrity Gossip
April 04, 2008 02:24:51 GMT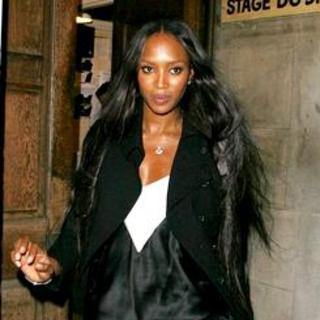 was arrested Thursday afternoon, April 3 for investigation of assaulting a police officer at London's Heathrow Airport, it has been reported. The supermodel was arrested at Heathrow Airport's newly-opened Terminal 5 for allegedly spitting at a police officer.

Campbell was flying to Los Angeles for a Thursday memorial service when she discovered one of her carry-on bags was missing. The Sun says cops first tried to calm her down, assured her that they would forward along the luggage to her final destination should it turn up.