News
>
Movie News
April 12, 2008 07:36:16 GMT
The co-star of in the two "" films, , has been signed to star another feature film project. According to Hollywood Reporter, the 29-year-old actor will be teaming up with in forthcoming comedy romantic film "".

In the film, the actor who got minor role in 's "" is going to be the on-screen lover of ' wife as he is set to portray a 25-year-old man who is having an unlikely romantic relationship with his neighbor that will be played by Zeta-Jones. He will join the "Chicago" star when the shooting for the film begins sometime in April 2008 in New York.

News
>
Celebrity Gossip
April 12, 2008 07:16:00 GMT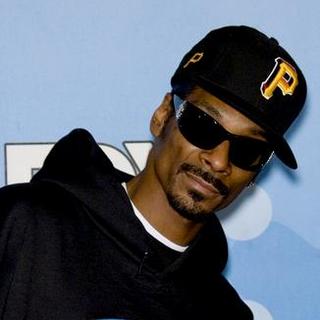 turns children's book author. The bad boy rapper, according to sources, is working on a children's book series.

The book, which is to be titled "Where's The Cheese", is meant to help city youngsters cope with the problems that can arise in their environment. It will be illustrated by Snoop's cousin Joe Cool.

News
>
Movie News
April 12, 2008 07:10:45 GMT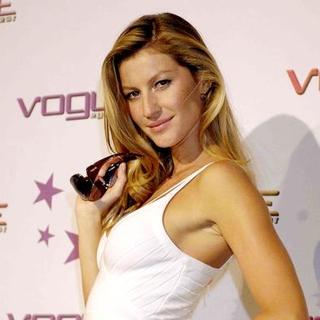 Supermodel reportedly is going to try her luck once again on the big screen through "". According to The Boston Globe, the 27-year-old Brazilian model has been considered to topline the fourth installment of the "Austin Powers" film series.

Allegedly, the girlfriend of New England Patriots quarterback has been given the film's script. Further, Globe claimed that the model's agent will meet the film's star and director Jay Roach to discuss the possibility of Bundchen tackling the female lead in the film that is said to be focused on Dr. Evil character rather than Powers himself.

News
>
Celebrity Gossip
April 12, 2008 06:45:35 GMT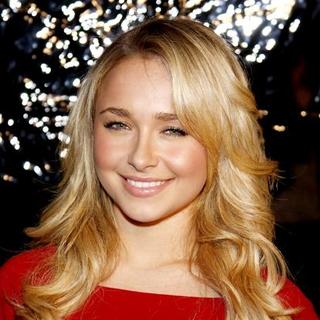 Is very vocal in confronting the dolphin slaughter, takes her celebrity status one notch higher with an involvement in sexual harassment issue. The "Heroes" hottie has herself starred in a sexual harassment Public Service Announcement (PSA).

Don't take it too far though as the PSA is on the -owned comedy site . Visit the site for more and watch the PSA after this news.

News
>
Movie News
April 12, 2008 06:22:37 GMT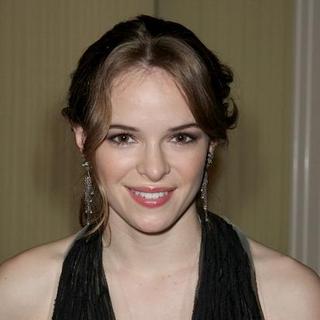 The actress who often appeared in Disney Channel original movies will soon be seen in the upcoming horror film "". According to Bloody-Disgusting, the 21-year-old actress has been signed to star in the Platinum Dunes' remake movie.

Though it is still unclear what character she will be portraying, the co-star of in "" is said to be starring as one of the camp counselors at the Camp Crystal Lake and will share the screen with earlier cast that include , Derek Mears and . Joining her in the ensemble are "" actor Aaron Yoo and "Transformers" thesp Travis Van Winkle.

News
>
Music News
April 12, 2008 06:21:20 GMT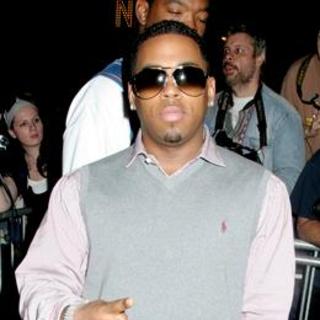 As part of his transition to become an independent artist, announced that he is no longer bound to Disturbing Tha Peace or Def Jam. In an interview with DJBooth.net, the R 'n' B singer said that he is on the verge of making himself the mastermind of his soon-to-be-released EP, "".

Bobby said that the decision was peaceful and that it was made after a discussion with Chaka Zulu and DTP's head . "The decision to leave was totally mine," he said. "I sat down with Ludacris and Chaka Zulu, and I explained to them that it was time for me to venture out on my own. They had no problem with it; they are cool with it, no beef at all."

News
>
Music News
April 12, 2008 05:21:30 GMT

has made a return on the American Idol stage on Thursday, April 10, being joined by . The show's sixth season winner was featured as a guest performer, singing her single "No Air" which is also featuring Brown on its album version.

"No Air" is the second official single from Sparks' self-titled debut album that was released last year. The single has been gaining a lot of airplay and been selling well that it remains on the top 10 positions of Billboard Hot 100 chart in its 14th week. Sparks recently outed that she was nervous while doing intimate scenes with Brown while being watched by his alleged girlfriend, . She said, "It was hard at first, but then I said, 'you know what? I have to work!' It had to look like I was in love with him, so I had to do it. Hopefully she won't kill me!!"

News
>
Celebrity Gossip
April 12, 2008 05:17:34 GMT
apparently found herself in the single scene again. The "American Idol" judge, according to her friends, has separated from boyfriend J.T. Torregiani.

Speculation on the couple's break up sparked after Paula failed to show up at the opening of JT's new restaurant Beso, which he has launched with "Desperate Housewives" star , last month. Added fuel to the break up rumors, JT reportedly was spotted flirting with female guests during the event.

News
>
Movie News
April 12, 2008 05:09:32 GMT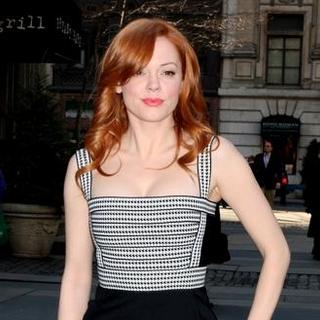 Answering to the rumors claiming that Universal Pictures didn't want her in the forthcoming sci-fi action remake "", came clean about the matter. To MTV News, the co-star of in television series "Charmed" revealed that the speculation hold no truth in it and that she will still take the titular character in the movie.

In an interview with the music network, the "" actress expressed her annoyance to the rumor that she might be replaced by bigger Hollywood actresses, such as or . "[The news that I was out] was really irritating because I know all the people over there and obviously it wasn't true. It was very malicious and there was no proof," the 34-year-old actress commented. "Oftentimes these things have basis in truth but this didn't. I have contracts to prove it."

News
>
Music News
April 12, 2008 04:43:08 GMT
The soundtrack of "" the movie is revamped with the appearances of two award-winning singers. The flick's director Michael Patrick King revealed to Entertainment Weekly that aka Fergie and are chipping in their voices in the soundtrack album. The latter is known to be one of the cast in the movie, playing the main character's assistant.

Fergie is tackling a number titled "Labels & Love" which will be made the opening credit. King said that Fergie agreed to contribute in the soundtrack after she was shown the movie. "It's an entirely new song with lyrics, but it has the 'Sex and the City' theme as the DNA - on steroids," King elaborated on the sound of the song.

News
>
Celebrity Gossip
April 12, 2008 04:37:56 GMT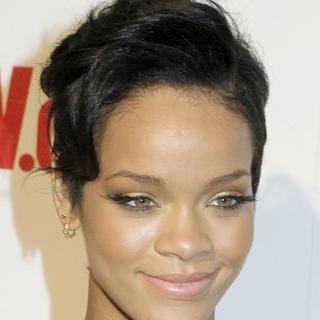 Just like many of and ' friends and colleagues, also had no idea about the couple's hush-hush nuptials, which was widely believed to be held on April 4 at the hip hop artist's New York apartment. The "Umbrella" singer told People at the Escada Moon Sparkle/Island Def Jam benefit for her Believe Foundation and the world's largest bone marrow donor center DKMS earlier this week, "I didn't know! No one knew!"

Rihanna is Jay-Z's protege. He helped co-writing the smash hit "Umbrella" for her third studio album, "" which was released in 2007. On February 10, 2008 she won the Best Rap/Sung Collaboration Grammy with Jay-Z for "Umbrella".

News
>
Music News
April 12, 2008 04:19:29 GMT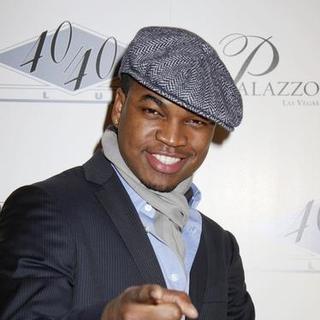 A number of on-set pictures from 's new video has been leaked on-line. The pictures which are in high quality are the shots taken for the music video of "Closer", the first single from the R 'n' B singer's upcoming album "".

Ne-Yo reportedly took the shots of the video at Santa Clara Studios, California earlier this week. It was directed by the renown Melina who also directed his "Because of You" video, featuring Ne-Yo in 'gentleman-looking' suit dancing with a woman. Other shots also show Ne-Yo alone in the center of the spotlight plus him being backed up with four dancers.

News
>
Music News
April 12, 2008 03:39:20 GMT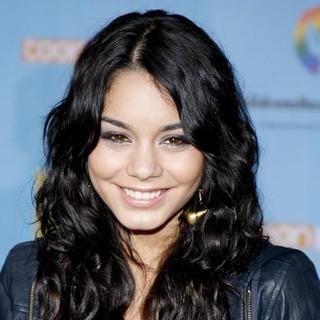 Finally, a new material from has been serviced to Radio Disney. A song called "Sneakernight" has been premiered on the radio outlet on Friday, April 11, and announced as the first single from her forthcoming third studio album, "".

"Sneakernight" is an uptempo piece with pop sound and catchy chorus. It's basically telling about the "second round" of party and dancing after everything has "closed down". In the chorus she sings: "Basically what we're gonna do is dance/ It will come easily when you hear the beat/ Basically what we're gonna do is dance".

News
>
Celebrity Gossip
April 12, 2008 03:23:55 GMT
From a prisoner to free man. was released from a Palm Beach County, Fla., jail Friday, April 11 following his the day before for alleged domestic battery.

Made a court appearance on Friday morning, Ice was released on his own recognition. Criminal Court Justice Nancy Perez placed him on supervised release without bond and ordered him to stay away from wife Laura Van Winkle until a final decision is being made in the case. He was allowed to have contact with Laura only by phone.

News
>
Music News
April 12, 2008 03:11:50 GMT

A big bash for African leader, Nelson Mandela is on the way as it has been reported that who has been 'behind the curtain' for several years now will appear on his 90th birthday. A celebration for Mandela is prepared to take place on June 27 in London's Hyde Park, in alignment with his AIDS charity campaign, 46664.

The Sun.co.uk reported that a publicist of the event has approached Eminem to appear on the D-Day which is expected to draw a crowd of more than 45,000 people. The rapper is hoped to help the music event raising the money for the charity. "We wanted some of the greatest artists from recent times and Eminem was on the list," the publicist said. "I contacted Eminem's management on the off-chance and never expected him to go for it."