News
>
Celebrity Gossip
May 23, 2008 02:54:33 GMT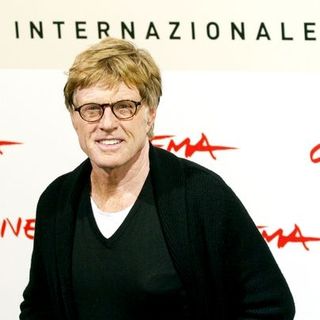 While most men of his age are busy playing with their grandkids, 's life has just begun. The Academy Award-winning actor has announced his engagement to longtime girlfriend Sibylle Szaggars, whom he's been dating since 1996.

"We are engaged and very happy with that. She is my fiancee and that says everything, doesn't it?" so he told German magazine Bunte. The couple have not yet set a date for the wedding though.

News
>
Music News
May 23, 2008 02:41:58 GMT
After having trouble over his recent gig for the "Glow In The Dark Tour", has to face another one. This time Kanye is facing a lawsuit made by Kathleen Firrantello, the daughter of late jazz musician Joe Farrell, who accused him of using her father's music without an approval.

Kathleen didn't only file the suit against Kanye, but she also charged other musicians , , and also those artists' recording companies, Def Jam Music Group and its label Roc-A-Fella Records, Universal Music Group with its labels Interscope Records, Geffen Records and A&M Records and Vivendi. The suit naming those artists and labels was filed in the U.S. District Court in New York City, on Thursday 22.

News
>
Celebrity Gossip
May 23, 2008 02:37:26 GMT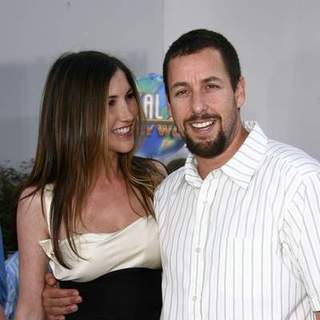 Has already had a two-year-old daughter, is about to become a father for the second time. The comic actor told on "The Tonight Show" Wednesday, May 21 that his wife Jackie Titone is pregnant with their second child together.

"We're having another baby. (Jackie) is pregnant," so he said. Is nearly four months pregnant, Jackie according to Sandler is suffering big time with morning sickness. "She's very sick. She's going through a lot," he told Leno. "My wife gets it very bad, she vomits a lot - morning, afternoon, the whole deal."

News
>
Movie News
May 23, 2008 02:27:19 GMT

A few days back, Universal Pictures have given the fans chance to get a look into the two main villainous characters of Prince Nuada and the Angel of Death through the release of . However, the two baddies are not the only scamps to appear in the forthcoming "". With the coming out of the movie's first official television spot, fans can't get closer look into the monsters online.

The promotional video was firstly unearthed during the "American Idol" finale on May 21 and soon after the studio released the TV spot on the net using a custom player. Though some of the clips compiled within have been shown before through , others still bring out the band of monsters, demon and trolls has to be faced by the big red hero and his BPRD team. Unlike the teaser and trailer which pretty much gives out idea about the film's plot, the spot merely exposes the big and ugly monsters and how Hellboy handles them.

News
>
Celebrity Gossip
May 23, 2008 02:13:25 GMT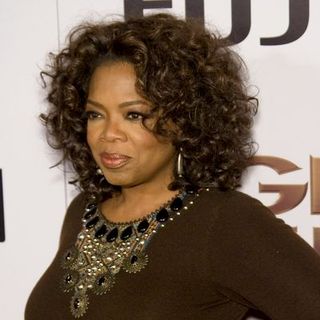 goes vegan. The talk show host has challenged herself to become a vegan for 21 days in order to detox her body.

Found herself being inspired by Kathy Freston's book "Quantum Wellness" and online sessions with Canadian motivational speaker Eckhart Tolle, Oprah committed to take part in the so-called "21 Day Cleanse". As part of it, she and three pals from her production company will stop eating meat and dairy for three weeks. They as well will ditch caffeine, sugar, gluten and alcohol.

News
>
Music News
May 23, 2008 01:32:27 GMT

returns to the top of the charts with the release of "" (Reprise), which debuts at #2 on this week's Billboard Top 200 Albums chart. Marking his highest chart position in nearly 15 years and his biggest one-week soundscan for a non-duet release, the album's chart success comes on the strength of a multi-faceted campaign that included partnerships with Warner Home Video, Turner Classic Movies, the United States Postal Service, MGM Home Entertainment, Hallmark, Sirius Satellite Radio to commemorate the 10th anniversary of Sinatra's passing on May 14.

As the first initiative under the newly established Frank Sinatra Enterprises (FSE), a partnership between the Sinatra family and Warner Music Group, the campaign featured the release of all-new CD and DVD collections, a television film festival and specials, and the issuance of a commemorative stamp. The success of the album comes on the heels of high profile USPS stamp launch events in New York City, Las Vegas, and Hoboken, New Jersey, and a major press campaign. Additionally, May 13 was officially declared "Frank Sinatra Day" in a resolution presented by Representative Jose Serrano (D-NY) to Congress.

News
>
Movie News
May 22, 2008 09:21:59 GMT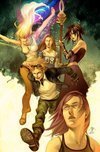 Apparently, the massive success garnered by "" has boosted up Marvel Studios' confidence in bringing more and more of their comic book adaptation to the silver screen. After announcing a list of release dates from their upcoming movies, the production company are planning on making another movie from their comic book "".

The action adventure film will be scripted by the comic book series co-creator Brian K. Vaughan who is known also for his work in "Y: The Last Man" comic series and script writing part on television series "Lost". Focusing the story on a group of teenagers running away from home after discovering that their parents are super-villains, "Runaways" follows these young band of superheroes as they embark on a journey of finding their roots while trying to make up for the evil deeds their parents have caused.

News
>
Music News
May 22, 2008 08:52:51 GMT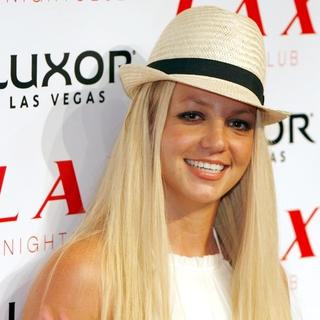 After managing to convince her record label bosses with her demo songs, moves ahead on her new album's work. The pop singer has already started to record the new materials for the follow up to "".

Britney not only managed to take the heart of her label's executives, but she has also received praises from two producers she worked with on the upcoming LP, Sean Garrett and J.R. Rotem. Commenting on Britney's effort on the studio, Rotem said, "She's great. She's like a master at what she does. She's a lot more experienced than most people. She just has the 'it' factor that not every artist has. So it's always nice to work with her."

News
>
Celebrity Gossip
May 22, 2008 08:36:28 GMT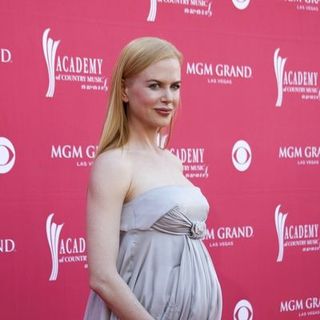 Going against claims that is about to pose nude for notable photographer Patrick Demarchelier, her representative has just confirmed the actress isn't posing nude. Put the brake on the false reports, Nicole's representative Catherine Olim insisted, "[Photographer] Patrick Demarchelier has shot her for a magazine cover, fully clothed, anything else is a ridiculous rumor."

New York Daily News previously reported Nicole has hired renowned photographer Patrick Demarchelier to snap photos of her in the nude. A source informed the news media that Nicole is keen for the pictures to be taken when she is nearly ready to give birth, saying "Nicole wants to wait until she looks really pregnant."

News
>
Movie News
May 22, 2008 08:15:52 GMT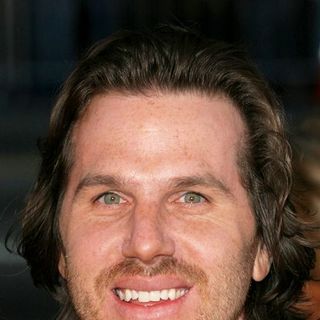 After Marvel Entertainment scored big at the box office through their comic adaptation "", it seems that many studios are competing to obtain screening rights for other comic adaptation. Following the news about the picking up of "", it is reported that Sony Pictures have won the bidding war to bring "" into life.

Based on the classic strip originally drawn by Alex Raymond, "Gordon" will be made into a live action movie under the direction of "" helmer Breck Eisner, who is attached to the project. The action film is about an athlete who is, together with his lover, kidnapped and transported to the planet of Mongo by a mad scientist. In the strange planet, the three encounter adventures as well as dangerous situation as they try to save Earth from destruction done by the planet's evil ruler.

News
>
Music News
May 22, 2008 08:04:53 GMT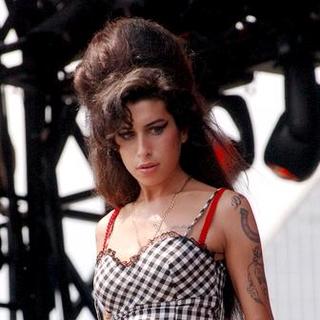 Despite being labeled as a troubled singer and having so many bad media coverages lately, 's musical quality is still being acknowledged by many people. The latest appreciation for Amy's music comes from the 2008 Glastonbury Festival organizers as they take the British singer as a late addition for the fest.

Amy will be scheduled to play before the main act on the Pyramid Stage, , performs on June 28. Confirming the news, a source from the event said, "She is performing on the Saturday night, she will be the last performer before Jay-Z."

News
>
Music News
May 22, 2008 07:24:52 GMT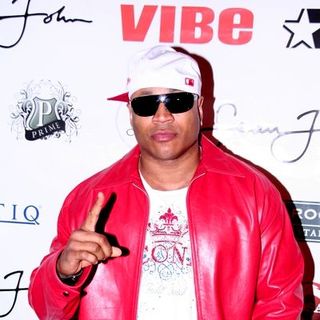 Still preparing the release of his new album "", a new song from from the upcoming set has leaked on-line earlier this week. The song is titled "I Cry" and will be one of the songs on the rapper's upcoming LP.

On the song, the singer is collaborating with another rapper Lil' Mo, who has previously worked with . Unfortunately, there is still no confirmation from LL Cool J whether the new song will be the first single from the upcoming set.

News
>
Movie News
May 22, 2008 07:10:14 GMT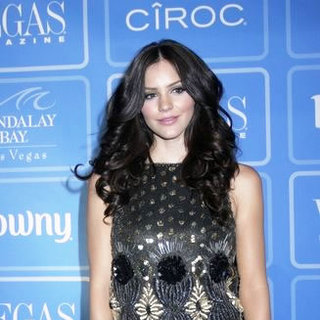 Since finishing second to in the fifth season of singing competition American Idol, has toured with Italian tenor , released a self-titled debut album and nailed a part in an upcoming comedy movie "". So, what else she could ask for. Apparently, the 24-year-old still has one wish to be made into reality, starring in a Janis Joplin musical biopic.

Talking to MTV about her yet unfulfilled dream, the "Over It" singer confessed that if she gets the chance to portray a particular music legend in a musical movie, she would love to depict the musician that is considered to be one of rock's greatest artists. Though admitting that she doesn't have a rocker voice, the Los Angeles native believes that she is capable of rendering Joplin. "I don't know if I would be the best choice for Janis Joplin just because I don't think I really have that kind of a voice," McPhee confessed. "But I see myself as more of a serious, dramatic person."

News
>
Music News
May 22, 2008 06:55:13 GMT

New music video from Christian band the has been premiered via Yahoo!Music on May 21. The clip is made to accompany their new single titled "Slow Fade", which is also featured on the upcoming film "Fireproof".

The single is taken from their latest album "" and being set as the second single from the record. Previously, the band have already released "East to West" as the lead single.

News
>
Music News
May 22, 2008 06:14:09 GMT

Rock music fans are preparing to get a special treat from VH1.com, as on their upcoming annual show "Rock Honors" the music channel will tap , and to perform at the show. Those bands will give a tribute to , which have been chosen as the artist to be honored for this year's edition of the show.

Beside being a tribute show for The Who, the upcoming event is also being set as a charity event. The benefit that comes from the concert will be given to support the likes of The Teenage Cancer Trust, the Double O Charity, VH1 Save The Music Foundation and select VH1 Classic Rock Autism organizations.