News
>
Movie News
May 17, 2008 07:47:40 GMT

The past few months following the release of the hit monster movie "", buzzes about the making of its sequel have been coming in and out in the media. Back in April, producer J.J. Abrams has hinted that the possibility of a sequel has been discussed. However, lately the filmmaker has come out with a contrasting comment.

Commenting on the sequel at a New York press conference on May 15, the "" director confessed that he is more interested on working on another project with writer Drew Goddard and director Matt Reeves than making the sequel. "So my dream is to work with [Goddard and Reeves] again, but do something that's [new]," explained the "Mission: Impossible III" director and co-writer. "We're talking about it. But the truth is there's another idea that I'd rather do with the same people than do a sequel. It's a whole new thing."

News
>
Movie News
May 17, 2008 07:21:12 GMT

Bringing the action closer to the future audience, the forthcoming Timur Bekmambetov's movie "" has gotten a brand new featurette. The nearly five minutes long video posted on the net by Empire Online, gives an exclusive behind the scenes' look into the film starring , and .

Combining the live action clips with its original comic strips, the featurette is filled with many explosive action sequences cut off from the movie. The featurette also contains bits of comments as well as explanations from people behind it, including producer Marc Platt, director Bekmambetov, Wesley Gibson's depicter McAvoy, as well as from Mark Millar, the original author of the graphic novel the movie is based on.

News
>
Music News
May 17, 2008 07:14:22 GMT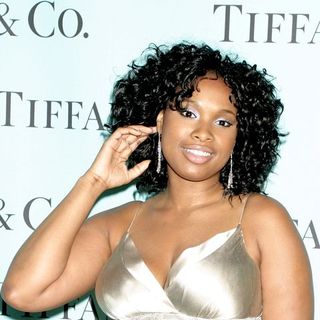 After 's song "All Dressed In Love", which is one of the songs for "" movie spin-off, has previously leaked on-line, another single of hers has also been streamed on the net. The singer's new track is called "Spotlight" and it will be the first single from her new album.

The upcoming LP will be Jennifer's debut album, but it hasn't had a title or a release date. The only details about the upcoming set is that for the record she will asked and to become her mentors.

News
>
Music News
May 17, 2008 07:10:48 GMT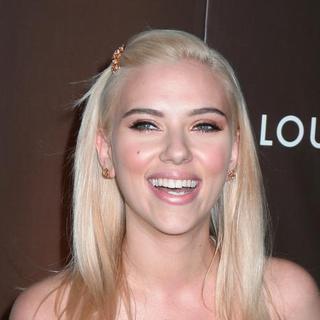 In a bid to prove that she is not only a singer in the studio, made a deal with AOL to appear and perform live in its regular sessions program. The "" actress who will release her debut album "" on Tuesday, May 20, have come to showcase the effort and promote the album that contains mostly ' cover songs.

Out of the 11 tracks in the album, Johansson in total brought five songs to the stage. They are first single "Falling Down", "Green Grass", "Who Are You", the iTunes bonus track "Yesterday Is Here" and the title track "Anywhere I Lay My Head" which can be seen below.

News
>
Music News
May 17, 2008 07:04:18 GMT

Just before introduce their new song "When I Grow Up" live to fans, the audio has been leaked. The Dolls' new single, which previously has been planned to be exclusively performed by the girls on Jimmy Kimmell Live! on May 20 and MTV Movie Awards on June 1, has been streamed on the net.

The new single has been confirmed by the Dolls as their first from the group's upcoming LP. The song is an up-tempo dance track and was produced by Rodney Jenkins. The upcoming album has just been confirmed its title, which is "To Those Who Wait" and itd release date which will be on August 5 via Interscope.

News
>
Celebrity Gossip
May 17, 2008 07:02:34 GMT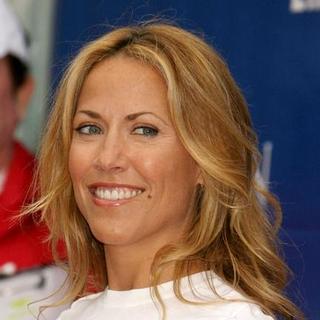 Her ex-fiance has been reported to have been secretly dating actress for a few weeks, and while rumors are abuzz on that matter new claim emerged from Life & Style Weekly that said has found herself a new boyfriend. The songbird, as stated by the publication, is dating a restaurateur from Birmingham, Alabama, identified as John Cassimus.

Crow and John first met through a mutual friend, Jay Barker, who's a football star turned radio personality in Birmingham. "Jay got them together in March. John, who's also a pilot, has been flying his plane to Nashville to see her. They've kept it pretty low-key - cooking together, riding horses, going up in his plane," so said an insider.

News
>
Movie News
May 17, 2008 06:42:29 GMT
The whip-cracking archaeological professor Indiana Jones has become one of the legendary feature film characters since he first took center stage with "Indiana Jones and the Raiders of the Lost Ark" and his highly expected new adventure in "" is coming out in less than a week. The left over question now is whether or not another sequel will come following after. According to the franchise creator George Lucas, the possibility of a fifth film has been left open, but this time Jones won't be the main attraction.

Hinting about the possible fifth "Indiana Jones" movie at the Cannes Film Festival, the Academy Award-winning filmmaker stated that he may put Jones aside as the sidekick instead of the main character. Adding to the much surprise given, he revealed that he has idea on making Mutt Williams, the character played by in "Crystal Skull", as the center of the story. "I haven't even told Steven [Spielberg] or Harrison [Ford] this," Lucas confessed to Fox News. "But I have an idea to make Shia the lead character next time and have Harrison come back like did in the last movie. I can see it working out."

News
>
Music News
May 17, 2008 06:11:01 GMT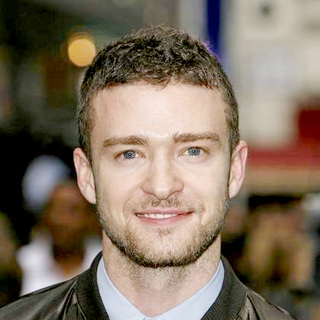 plans to give a special gift to his friend for the talk show host's upcoming marriage with her partner . Justin reportedly is willing to sing at the wedding and also make a special song for the couple.

The pop star said his plan, on the tapping of Ellen's talk show which was aired on May 16. While answering the actress' suggestion that he should also get married with his girlfriend , Justin said, "No... but I'll sing at your wedding."

News
>
Movie News
May 17, 2008 05:03:06 GMT

What happens if a bunch of talented comedians and acclaimed actors gather up to make a feature film together? Moviegoers will get the laughable "" movie and that is exactly what the film's red band trailer wants to send across. Describing most of its main characters in a unique way, the trailer presents many unseen footages from the film.

Opened like with two U.S. army helicopters hovering above the green field, the restricted-rated footages continue by taking a different look from the earlier trailers. It moves on showing 's character being ambushed and shot many times. Then, the clips go on explaining about the particular character and two other notable characters in the movie by using the footages from their characters' works in the pretentious film industry.

News
>
Celebrity Gossip
May 17, 2008 04:55:36 GMT
Having a prominent name in Hollywood entertainment industry, both as an actor and rapper, is invading the world of education. The movie star is the latest to start his own private school, leasing a campus near his California home for about $1 million to set up the New Village Academy of Calabasas.

It reportedly will cost people $12,000 a year to attend Will's New Village Academy. The academy, which will be run privately for kindergarten kids up through sixth grade, will provide a laptop for every child, and an all-organic, low-fat sugar-free menu.

News
>
Music News
May 17, 2008 04:38:50 GMT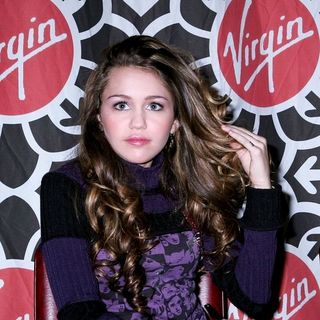 Following previous reports saying that her hit song "Rockstar" was a rip-off from L.A. band Lustra's single, now has answered back to the accusation. Miley hit back at the band's allegation, refusing to take part on the blame, because she was not the one who wrote the song.

Answering to the press, Miley's spokesperson said, "She doesn't write the songs - she sings them. We have referred this to Disney." The band themselves, have yet to make a reply to the teen pop star's answer.

News
>
Celebrity Gossip
May 17, 2008 04:18:04 GMT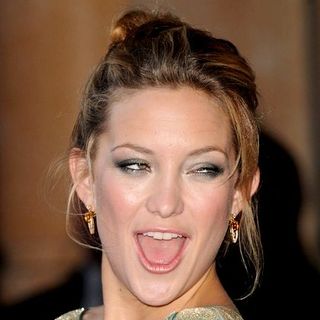 The Hollywood rumor mill goes into overdrive again as it's been reported that has, amidst claim that she has split from on-again off-again boyfriend , been quietly dating . The movie beauty and the cyclist have "been dating quietly for a few weeks now," a source close to the couple tells Perez Hilton.

The alleged new lovers are said to have flown via private jet from N.Y.C. to Austin, Texas Friday, May 16 to spend the weekend together. No words from either of them concerning the fresh dating report.

News
>
Music News
May 17, 2008 04:09:44 GMT

Reunited boy band finally marked their official comeback with a special performance after 15 years of absence at the "Today" show on May 16. The group performed in front of an estimated 4,000 crowd on a windy and rainy condition.

The bad weather didn't stop the band from entertaining their fans by singing a medley of their hit songs such as, "Step by Step", "Hangin' Tough", "Please Don't Go Girl", "You've Got It (The Right Stuff)", "Tonight" plus their new single "Summertime". The boy band even attempted to do their trade mark dance moves, despite the wet stage. Commenting on their dance attempt, one of the New Kids, said, "It's a little bit like Al Roker in a hurricane."

News
>
Movie News
May 17, 2008 04:02:57 GMT

Bad news keeps on coming to Peter Berg's upcoming superhero movie "". After twice given the restricted rating by MPAA rating for its sexual and violent scenes, it is now said that the movie is in jeopardy of being able to be finished on the time for its theatrical debut on July 2.

The speculation of the trouble behind the latest -starrer film sparked after Cinema Blend reported that the world premiere event of the action drama movie in Sydney, Australia which is scheduled sometime in June has been quietly put in the back burner. Allegedly, the canceling off of the premiere has something to do with the heavy re-shooting of the film since it is said to be eyeing the PG-13 rating at least.

News
>
Celebrity Gossip
May 17, 2008 03:26:43 GMT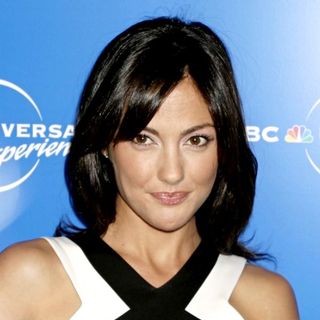 With reports on her ex-boyfriend 's new love life with his new girlfriend has been dominating the news media, apparently is trying to steal the spotlight, getting up close and personal with actor . The twosome fuel dating rumors as they were seen "all over each other and making out" Thursday night, May 15 at Stonefire Pizza Co. in L.A.

Sources who witnessed their togetherness told OK! magazine they saw both actors sharing a pie and locking lips. A representative for Minka was quick to pour cold water on the dating rumors, insisted "She is not dating Topher Grace and was not kissing/making out or any of the sorts last night with him," adding that "They were at Stonefire Pizza, however they are just friends."