News
>
Music News
May 14, 2008 07:22:40 GMT

It seems that is really enjoying the success of his hit single "Lollipop" and decided to make another version of the song. Now, the official remix which features has been leaked on the net.

Unfortunately that remix song would not be included on Wayne's upcoming album "", which will be dropped on June 10. Meanwhile, just before the Lollipop remix leaked on the net earlier this week another song from the rapper "Got Money" featuring has also been featured on the Internet.

News
>
Celebrity Gossip
May 14, 2008 07:04:31 GMT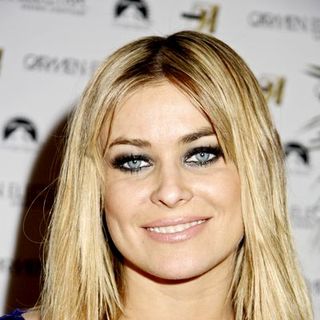 It's tragic. and her rocker fiance Rob Patterson reportedly are on the rocks already, less than a month after they made public their engagement. The actress, who rose to fame as a Playboy model and "Baywatch" star, is upset over the engagement ring, which is not so expensive, it has been claimed.

Rob proposed to Carmen last month when they were celebrating her 36th birthday. The guitarist gave her a huge black diamond ring which she was seen wearing on her engagement ring days later after the engagement report first surfaced on the net.

News
>
Movie News
May 14, 2008 06:50:59 GMT

When the first Narnia's movie adaptation was first introduced to the public through "", it got a great welcome from moviegoers everywhere around the world. Opening atop at the Box Office on its first weekend screening with $65.6 million, the fantasy film went on to haul the total of $291.7 million domestically and an impressive $744.8 million from the international sales. Now, a second Narnia film is about to make another attempt in enchanting audience and thus, an important question arises, that is can it surpass the success of the first movie.

If observed merely through the singing praises given by the movie critics so far, "The Chronicles of Narnia: Prince Caspian" would not have any problem in acquiring the same success the first film got back in 2005. Noting that this film can hardly be considered as a sequel, many commented that it is ready to present the moviegoers with a better looking movie if compared to the first film. Christy Lemire of Associated Press wrote on her review, "It's simultaneously darker and funnier, more substantive and more engaging, more violent and more technically accomplished." Additionally, Todd McCarthy of Variety also thinks that "Caspian" is "more crisply made than its 2005 predecessor", whereas Michael Rechtshaffen of Hollywood Reporter noted that the film is worthy to be watched film, especially for the "gorgeous special effects and grand-scale battle sequences".

News
>
Music News
May 14, 2008 06:36:48 GMT

are set to meet up with their die hard fans on the road again as they have announced their upcoming tour dates. The punk rock band will headline the Soundtrack of Your Summer tour alongside . Their full tour dates schedule are being revealed by .

The punk rockers will start their tour on July 8 at the Congress Theater in Chicago and end it on August 21 at North Star Arena in Jackson, N.J. In total the band will stop by at a little more than 30 cities for the concerts.

News
>
Music News
May 14, 2008 06:21:08 GMT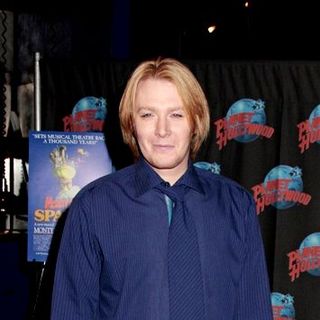 Former American Idol runner-up has moved on with his sophomore effort, "" and has premiered the video of its first single. The pop singer chose to lift the title track that was written by Ryan Tedder of as the lead single.

The video that was premiered on Yahoo! shows a brand new look of the singer who while a contestant was deemed a 'geek' with great talent. Aiken now sports a longer hair and fuller figure.

News
>
Celebrity Gossip
May 14, 2008 05:05:24 GMT

Rumors are abuzz that and have split. Representative for the actress-singer has slammed the break up rumors though, insisted there is "no truth" to them. Celebrity gossip site TMZ, in fact, "has learned that the romance between Jessica Simpson and hotshot QB Tony Romo is as dead as the Cowboys' 2007 playoff run," while furthermore claimed their sources know better than the couple's representatives.

Star magazine first broke the report on the couple's split on Monday, May 12, cited a source close to the pair as saying they have broken up. "They're broken up," a friend of the Dallas Cowboys quarterback claimed. "He told us they broke up and that was that. We're guys so we didn't talk about it much."

News
>
Movie News
May 14, 2008 04:59:30 GMT

It seems that in order to compress the sixth book into a feature film, Harry Potter's filmmakers have decided to leave Moaning Myrtle out of the latest wizardry film. In the forthcoming "", Potter's fans won't get the chance to see the girl's bathroom haunting witch ghost who have helped the wizard hero in one of his "Goblet of Fire" tasks.

The cutting off of Myrtle's part in the sixth film has been confirmed by the representative of Shirley Henderson, the actress who depicted the spirit character in "" and "". Providing verification to the news, the spokesperson at HamiltonHodell told Snitch Seeker, "I'm sorry to report that Moaning Myrtle has not made it into the latest film."

News
>
Celebrity Gossip
May 14, 2008 04:49:57 GMT

The party is still on. Secretly tied the knot in a small ceremony in the Bahamas on April 30, and her husband are planning a big blowout. The newlyweds, as reported by Hollyscoop, have rented out Six Flags Magic Mountain in Valencia, C.A. for a "celebratory post-wedding event."

The park will be closed for the public Tuesday, May 13 for Carey and Cannon to hold their private party. No words on the people who are invited to the bash. Further details, as well, remain undisclosed.

News
>
Music News
May 14, 2008 04:36:52 GMT

If some musicians recently have decided to push back the release date of their albums, do just the opposite thing. The band have announced that they will push up their upcoming album "" three weeks earlier from its previous schedule.

The new set which was actually planned to due on June 24, will now has June 3 as its release date. This decision reportedly was ignited by the success of the first single "Pork and Beans" from the upcoming LP. The song became the #1 song on the Billboard Hot Modern Rock chart.

News
>
Movie News
May 14, 2008 04:07:54 GMT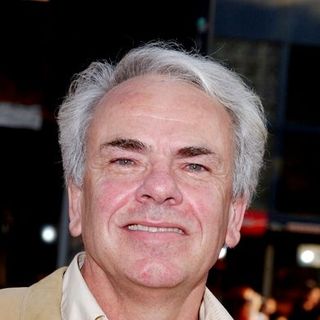 More and more sequel films are apparently coming out. Following to "" on May 13, it is now said that the successful 1991 action movie starring and , "Point Break", will have its sequel to be made. The follow-up movie will be called "Point Break: Indo".

Set in Southeast Asia twenty years after the disappearance of Swayze's character, it has touted Jan de Bont, the cinematographer of "Die Hard" and director of "Speed", as the helmer. Though there are no words yet concerning the casting, it is believed that RGM Entertainment have approached both Reeves and Swayze to reprise their roles. Additionally, the film's principal photography will take place in Singapore and Southeast Asia.

News
>
Music News
May 14, 2008 04:02:12 GMT

A new music video from has just been premiered on May 13. The clip was made for his new single titled "911 Is A Joke" which features Clyde Carson and The CMC.

The single reportedly will be included as one of the tracks on Game's upcoming LP "" set to due on July 8. Although the song has already got a video premiere, the song is not the first single from the new set.

News
>
Celebrity Gossip
May 14, 2008 03:52:29 GMT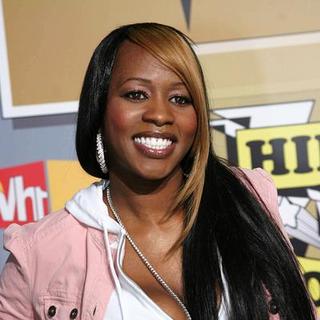 Grammy-nominated rapper was sentenced to eight years in prison Tuesday, May 13 for shooting a female acquaintance outside an N.Y.C. nightclub. The sentence stemmed from a July 14, 2007 incident during which Ma fired a shot toward a childhood acquaintance, identified as Makeda Barnes Joseph, outside of a nightclub in Manhattan's Chelsea neighborhood upon suspected that she had stolen $3,000 from her purse.

Was convicted of assault, illegal weapon possession and attempted coercion, Ma initially faced a maximum 25 years in prison. Being sentenced to eight years behind bars, she begged the judge for leniency for the sake of "my little boy," blamed her difficult childhood which forced her to grow up "surrounded by failure, violence and poverty," but "made something out of nothing" from her life, for the shooting.

News
>
Music News
May 14, 2008 03:10:27 GMT
It seems that troubles never stop to come for teen pop star . After the blow up of her nude photos in Vanity Fair, the singer is being alleged of stealing a song. Miley has been accused of copying an L.A. band Lustra's song titled "Scotty Doesn't Know", which was one of the songs on the movie 's soundtrack.

The band claim that their song has been imitated for Miley's hit single "Rockstar". In order to prove their claim, the band are inviting all of the teen sensation's fans to check out Lustra's song on their .

News
>
Movie News
May 14, 2008 03:09:35 GMT

Before the latest Woody Allen's feature film project, "", grazes the 61st Cannes Film Festival's screens, a promotional trailer of the movie starring , and has made its way through the virtual world. Timed at nearly two minutes, the video footage gives out promises of giving a romantic entanglement story like never before.

Telling the story of two young American tourists, Vicky and Cristina, the trailer follows the two as they embark on a steamy, romantic and dramatic affair with a flamboyant painter Juan Antonio during their vacation in Spain. The compilation of clips expose many of the film's lustful scenes to describe what the two friends experience in the luscious Barcelona. It also gives out a brief moment when Johansson's character, Cristina, shares a passionate kiss with Antonio's former wife played by Cruz. The trailer can be enjoyed below or through its trailer page at .

News
>
Celebrity Gossip
May 14, 2008 03:02:54 GMT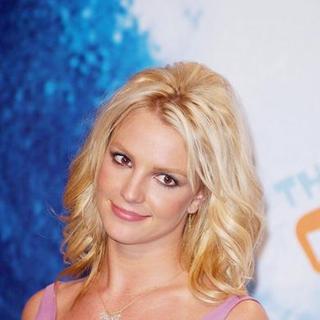 Is no stranger to minor car crash, got into another fender-bender yet again. The pop singer, who's working her comeback into the music industry, rear-ended a red Ford Explorer while at a stop light on Sunset Boulevard in Beverly Hills on Tuesday afternoon, May 13, TMZ reported.

Britney was leaving her Studio City home for an afternoon drive on her white Mercedes SL just after 2 P.M. local time and stopped at the red light, when for an unknown reason, she accelerated, smacking into a maroon Ford Explorer in front of her, which was driven by another woman. Thankfully, neither party was hurt in the crash and there were only minor damages to both cars.