News
>
Celebrity Gossip
May 24, 2008 04:38:25 GMT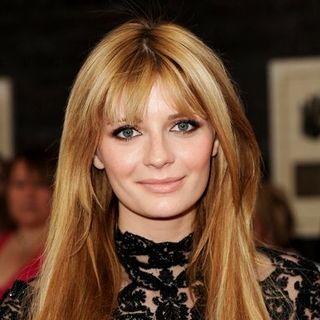 From small to big screen now is invading the world of fashion. The actress turns herself into a designer, about to come out with her own line of handbags.

According to Elle the collection features leather, snake skin and fabric bags. The line reportedly will be vintage-inspired and finished by a flower motif, which is hand drawn by Mischa herself.

News
>
Music News
May 24, 2008 04:14:02 GMT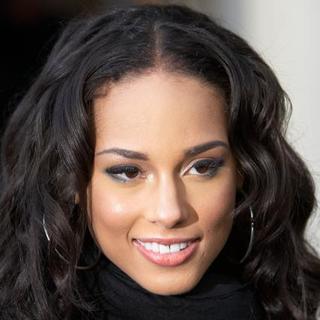 It seems that is not only keen on making R 'n' B stuffs but she also has a dream to make a rock music. This fact occurred after the singer hinted to RollingStone.com that she would love to do some collaboration with rock musicians.

That idea came to Alicia's mind ever since she did a duet with at the Live Earth concert in 2007. After that, the singer has already set her mind on another collaboration with other rockers, such as , , and .

News
>
Movie News
May 24, 2008 04:02:50 GMT

Words are circulating that "" star is going to trade his amour suit with a red and black smoking jacket to portray the legendary Playboy magazine founder, Hugh Hefner. The acclaimed actor allegedly will be depicting Hefner in "" after getting thumbs up from the 'bunny' master himself.

Report from Chicago Sun-Times claimed that the 82-year-old Hefner wants Downey Jr. to play him in the biopic after he saw the actor in "Iron Man". From Downey Jr.'s side, his representative let out that the co-star of and in "" is indeed interested in the project but won't make it a done deal until the script is ready and a director has been signed.

News
>
Celebrity Gossip
May 24, 2008 03:37:02 GMT
arguably is a lucky lesbian. The talk show host would possibly hold her planned nuptials to longtime girlfriend at President Bush's Crawford, Texas ranch as the first daughter Jenna Hager offered her family's ranch for her to be used as a wedding location.

Jenna wed Henry Chase Hager at a private ceremony on May 10, 2008 at her parents' Prairie Chapel Ranch near Crawford, Texas. Showed up with her mother Laura Bush for a taping for Ellen's show Thursday, May 22, Jenna discussed a number of issues, one of which was her recent wedding.

News
>
Music News
May 24, 2008 03:23:50 GMT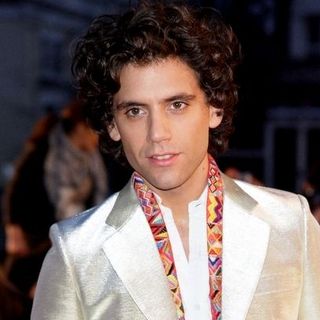 After having a successful debut album with his "", which was dropped in 2007, singer doesn't want to wait long to release his sophomore effort. The British singer has revealed to Billboard.com that he has started the work for his new LP saying, "I'm writing my second album."

The singer also confirms that he has already had some songs that will be put on the new LP and he will build the new set from those songs. "It's all about building those songs after the process of the first album, and they're coming along, which is comforting." Two new songs that reportedly will be included for the forthcoming record are "How Much Do You Love Me" and "Holy Johnny."

News
>
Movie News
May 24, 2008 03:16:06 GMT

A bullet goes through a man's head causing blood to splatter out of his head. Bloody keyboard buttons and a tooth fly on the air after another man gets smacked hard with the keyboard. That's only a few gory scenes one will get to see when watching the new R-rated international trailer of Timur Bekmambetov's "".

This new compilation of clips provide more never before seen footages from the hardcore action film starring and . It focuses on the gruesome training followed by the main character, Wes Gibson, to develop his super assassin ability. The footages show much more great action sequences and incredible cinematography. The glimpse into the restricted trailer can be seen below.

News
>
Celebrity Gossip
May 24, 2008 03:07:52 GMT
The meltdown continues for . Two more new saucy photos of her have turned up on the internet, less than a month after she issued a public apology for her topless pictures in the June 2008 issue of Vanity Fair.

The two new snaps show a young woman who looks exactly like Miley in a series of provocative poses, wearing just a T-shirt and red lacy knickers. In one of the snaps, the young girl is seen holding her t-shirt up with her teeth, showing a bare stomach and red panties.

News
>
Music News
May 24, 2008 02:26:32 GMT
Getting close for the release date of their upcoming album "", has just premiered the music video for their new single from the set, titled "Pork & Beans" on May 23. The new clip, which was shot by director Mathew Cullen, is a unique one as it features lots of spoofs from popular YouTube videos.

Beside that, on the video Mathew also taps some popular celebrities of YouTube community such as Tay "Chocolate Rain" Zonday, Chris "Save Britney" Cooper, Miss Teen USA contestant Lauren Caitlin to appear on it. Another famous names that was also being featured on the clip is ' ex-husband .

News
>
Movie News
May 24, 2008 02:26:09 GMT

Though right now many eyes are focused on the summer movie blockbusters like "" and "", it didn't stop Paramount Pictures from premiering the international trailer of their December-released film, "". The Spanish language video footage has been released in the theaters with "Indy 4", but hasn't officially come out online.

With a shot of a clock's hand and a man introducing himself saying, "My name is Benjamin Button" in Spanish, the trailer which can be enjoyed below brings forward the mystery behind Button's life. When the normal clock should move on to the next minute, the pictured clock goes backward giving the idea that unlike other ordinary people Button's life started and ended oddly. He was born old at the fragile age of 80 that is, and as he grows older his appearance becomes younger and younger each day. When he falls in love with a 30-year-old woman everything becomes complicated.

News
>
Celebrity Gossip
May 24, 2008 02:25:06 GMT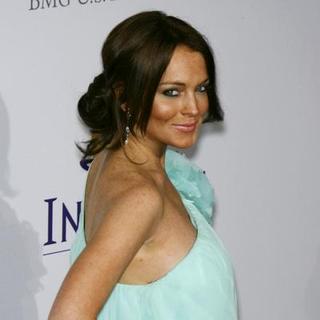 It was just recently that her mother Dina Lohan and sister denounced the persistent rumors that she's a lesbian. Though so, insists to keep maintaining her close relationship with her rumored lesbian lover, DJ Samantha Ronson. And it appears that she even takes their alleged romance into the next level.

Lindsay was caught on camera getting up close and personal with Ronson at a party on 's yacht in Cannes, Thursday, May 22. The actress-singer was photographed hugging the out-lesbian DJ in an intimate way, putting her arms around her waist. Added fuel to the lesbian rumors, Lindsay was even snapped sharing what appeared to be lesbian kiss with Ronson.

News
>
Movie News
May 23, 2008 09:53:15 GMT

Spending big for a production of a movie is perhaps common for the Hollywood movie industry. However, that is not the case with "Night at the Museum 2: Escape from the Smithsonian". Even before this comedy fantasy film has gone into production, it has given up half a million dollar only to secure its title name.

On their latest news concerning the film, WashingtonPost.com reported that to obtain rights to use the Smithsonian Institution's name, the 20th Century Fox has to hand out as much as $550,000. By getting the right, the movie directed by Shawn Levy marked the first time the Smithsonian name has been used in a feature film title.

News
>
Celebrity Gossip
May 23, 2008 09:14:10 GMT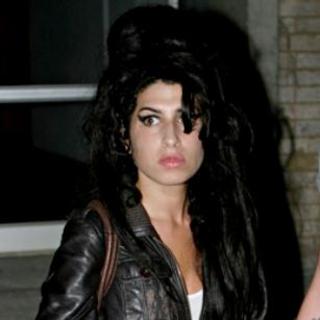 Sparked concern as she was spotted sporting fresh cuts on her arms and filming worrying videos with fellow troubled singer , is making her way into rehab. The singer, who needless to say is battling drug addiction, is due to undergo treatment within the next few weeks at the Barzilai Medical Centre in Israel.

Eliezer Cohen, chairman of the Israel Anti-Drug Authority, claimed the clinic agreed to treat Amy following a request from her management. "They spoke to a renowned Israeli institution and an Israeli professor who conducts a very special and effective method. She has requested to come to him to do this method, since it's a method that is suitable for her," Cohen explained.

News
>
Movie News
May 23, 2008 09:14:04 GMT
Though not without experiencing during the filming, the sixth installment of "Harry Potter" series finally comes to the end of its production. The latest of J.K. Rowling's novel adaptation movie entitled "" has been completed its principal photography last weekend on Saturday, May 17.

The wrapping up of production news came from report on the of one of the film's star . The posted news read, "We just thought you might like to know that filming of Harry Potter and the Half Blood Prince has now finished (filming finished on Saturday May 17th) and now we're eagerly awaiting the November release."

News
>
Music News
May 23, 2008 09:08:54 GMT
Still preparing the release of his upcoming LP "", a new song from that will be on the set has leaked on-line. The single is titled "Universal Mind Control (U.M.C.)" and it features a collaboration with .

Although has been confirmed as one of the songs on his new LP, it is still not clear whether "Universal Mind Control (U.M.C.)" will be the lead single from the upcoming record or not. Other songs that reportedly will also be featured on the album are "Make My Day" feat. "Punch Love" and "Dreaming"

News
>
Celebrity Gossip
May 23, 2008 08:29:36 GMT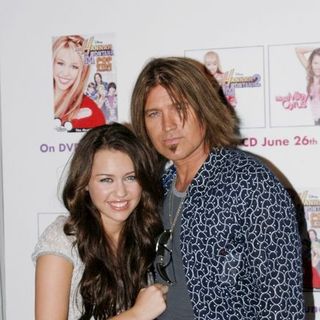 Witnessing his teenage daughter working her way up the industry ladder, speaks out of his praise for the courage she has when she's facing a number of criticism and even controversies. To OK! magazine the country singer openly talks about his support and love for his actress-singer daughter.

"I can't imagine being her age and going through what she went through," Billy said in a statement. "I'm amazed she kept on."