News
>
Celebrity Gossip
May 19, 2007 04:23:55 GMT
First it was , and now it's 's turn. The young actor has on Tuesday May 15th filed a divorce response, asked for joint legal custody and physical custody of their kids, Deacon Phillippe and Ava Elizabeth Phillippe.

In his filing Phillippe asked that child visitation be "equally allocated" between Witherspoon and himself, while opted not to seek any spousal support from Witherspoon, who according to report has a higher earning than himself.

News
>
Movie News
May 19, 2007 03:47:41 GMT
Just few days after the arrival of "" teaser page on the web, the has already been updated with a new image showing as Harvey Dent, a close ally of Batman besides Lieutenant Jim Gordon before the acid incident turns him into supervillain Two-Face.

The image can be viewed either by clicking the Batman logo on the site or simply going to . Its appears to be a kind of political campaign hailing Dent for the seat of Gotham City's district attorney.

News
>
Celebrity Gossip
May 19, 2007 03:39:45 GMT
Amid wedding planning report, married already.

The British singer married fiance Blake Fielder-Civil in Miami on Friday May 18th in front of a few friends in an unannounced ceremony, her representative confirms to People, saying "Yes, Amy did marry today in Miami."

News
>
Movie News
May 19, 2007 03:22:12 GMT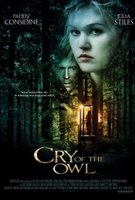 At the same time was announced to replace in Myriad Pictures' "", the studio also revealed that it would develop a new thriller feature entitled "" which is included in its' Cannes Film Festival pre-sales lineup.

To realize the project, the company has picked up four names of , Paddy Considine, , and to all star in under the direction of British filmmaker Jamie Thraves.

News
>
Celebrity Gossip
May 19, 2007 03:04:51 GMT
becomes UN ambassador. The star has been appointed as a U.N. special ambassador of the Year of the Dolphin.

Concerning his new calling, Nick will thus help promoting the United Nations Environment Programme, the Convention on Migratory Species, and the Whale and Dolphin Conservation Society for their "Year of the Dolphin" campaign, which aims to raise awareness on the dolphins being endangered in the wild.

News
>
Movie News
May 19, 2007 02:54:35 GMT
Well, here comes one more tidbit about the new "Bond" girl on the rumor mill. Word has it that twin sisters and are in talks to appear in the next 007 installment of "Bond 22."

According to online gossip columnist Janet Charlton, the flick's producers are very eager to have the pair in the project and even are offering them a clause in their contracts stating they will not have to strip off or shoot any sex scenes.

News
>
Celebrity Gossip
May 19, 2007 02:41:35 GMT
is now having a new task to complete besides singing. The 2006 American Idol alum has been named the national spokesperson for the American Diabetes Association (ADA).

He, thus, will have to encourage individuals and families to participate in the Association's newest "I Decide to Fight Diabetes" campaign, Step Out to Fight Diabetes fundraising walk, and to connect with ADA youth.

News
>
Movie News
May 19, 2007 02:31:31 GMT For the second time, is taking over 's role, though this time she is not doing it directly like in "", previously known as "The Best Time of Our Lives."

According to The Hollywood Reporter, the beauty has been picked up to replace as the leadstar in "." Biel previously was appointed to fill in the part after Lohan decided to take departure from the project. It's unclear yet whether this has something to do with ensemble drama "" that the actress has just signed on.

News
>
Movie News
May 19, 2007 02:30:02 GMT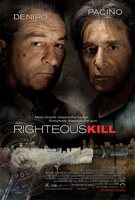 After only making two scenes in "Heat", now and are both preparing to go for much more of them in "", an independent production of Nu Image's Millennium Films and Emmett/Furla Films, Variety has revealed.

The two lauded thespians are said to play cops chasing a serial killer under the direction of Jon Avnet, who is set to helm based on script by Russell Gewirtz as well as to produce alongside Avi Lerner, Randall Emmett, Boaz Davidson, George Furla, and Alexandra Milchan.

News
>
Movie News
May 19, 2007 02:28:34 GMT
The huge success of "" no doubt has brought such great impact for its leading star as the actor has successfully snatched not only one but three roles, each in "Game", "", and "."

For "Game", Butler will play a man living in the near future where the ultimate online simulation environment is humans remote-controlling other humans in mass-scale, multiplayer online gaming. Filming on the project will start in January 2008 with "" creators Mark Neveldine and Brian Taylor both writing and directing for Lakeshore Entertainment.

News
>
Movie News
May 19, 2007 02:26:57 GMT
The Bunker Hill will be rebuilt, that's for sure. Yes, 20th Century Fox is teaming up with New Regency to develop "Taps", a redo of the 1981 military drama of the same title starred by George C. Scott, , , and .

No acting names boarding the project yet, but it is confirmed that Frank E. Flowers will pen the script with an eye to direct with John Davis producing and Robbie Brenner executive producing. Flowers, who is also attached to helm "", reportedly will begin writing immediately.

News
>
Celebrity Gossip
May 19, 2007 02:24:26 GMT
, a former Miss Teen USA, has been tapped for a major task by NBC, which is co-hosting its broadcast of the 2007 Miss Universe.

Joining Minnillo to co-host the 2007 Miss Universe live from the National Auditorium (Auditorio Nacional) in Mexico City, Mexico, on Monday, May 28th at 9:00p.m. ET/delayed PT, is "Dancing With the Stars" semi-finalist .

News
>
Celebrity Gossip
May 19, 2007 02:04:14 GMT
This is it. It's over between and .

Rumors are swirling that the on-again off-again couple has called it quit. "They have broken up," a source close to Jess told People. "But they have broken up and gotten back together at least 10 times before."

News
>
Movie News
May 18, 2007 11:11:59 GMT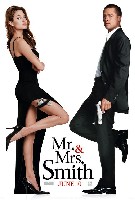 Despite the success of the big screen version, the TV adaptation of "" apparently gets slightly stumbled on its way to have itself aired on the small screen.

The Hollywood Reporter has learned that ABC, for which the big-budgeted pilot of the series was produced, has ended up passing on the project, and thereby prompts Regency Television to put it on the market for sale. However, as part of Regency's deal with ABC, the production company was granted an early release.

News
>
Movie News
May 18, 2007 10:45:34 GMT
On the move to make a high-concept comedy, Universal Pictures is developing an action buddy comedy entitled "" following its successful attempt to secure the film rights from acclaimed filmmaker Joe Carnahan.

Carnahan previously worked on an outline of the project with actor , who hatched its premise and later hooked the studio. Here the Sacramento native reportedly will write to direct as well as produce alongside Richard Gladstein and the thesp, who is also set to be the flick's leadstar.