News
>
Celebrity Gossip
May 13, 2008 06:58:06 GMT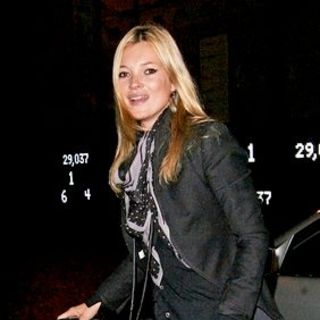 Despite rumors to the contrary, will remain as the face of make-up giant Rimmel. Coty Inc. has confirmed that Rimmel isn't replacing the supermodel for pop star .

Earlier this week reports surfaced that Moss has been replaced as the face of Rimmel by singer Sophie Ellis-Bextor, who's considered to be the perfect choice for the brand as the company is looking for a younger model. "Kate Moss has been fantastic but Rimmel wanted a new, fresh face. Sophie was the obvious choice," a source told the Sunday Mirror at that time.

News
>
Celebrity Gossip
May 13, 2008 06:21:21 GMT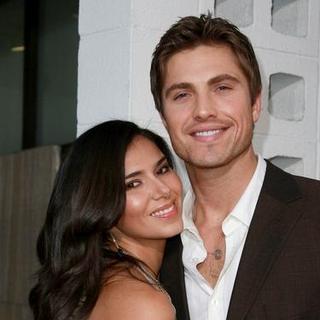 Wedding bells will soon ring for and her actor fiance . The singer, model, film and television actress is said to have been planning to wed this coming November in her native Puerto Rico.

Revealing on her wedding plans, Sanchez admits she's prepared to spend a fortune on her big day, telling Puerto Rican newspaper El Nuevo Dia, "If it was up to me, I would spend everything I have in the bank. Thank God Eric is more conservative and he controls me." On top of the wedding report, Sanchez and Eric are said to have sold the exclusive rights to cover their nuptials to both OK! and InStyle.

News
>
Music News
May 13, 2008 06:18:08 GMT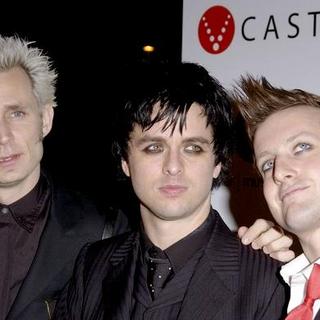 Trying to reprise the success of their original band, 's side project the Foxboro Hot Tubs are set to go on tour to promote their music. Foxboro have confirmed the dates for their upcoming concerts which will start on May 19 at the Juanita's Cantina in Little Rock, AR and end on May 28 at Alex's Bar in Long Beach, Calif.

The tour is held to promote the indie rock band's latest album "Stop Drop and Roll!!!" that has been released for download on their since December 2007. The album will also be released through Vinyl records on May 20.

News
>
Movie News
May 13, 2008 04:42:48 GMT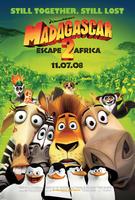 Bringing movies with better resolution apparently becomes a new trend in Hollywood's filming industry as more and more films are either scheduled or have been released in IMAX theaters. On Monday, May 12, IMAX Corporation and DreamWorks Animation SKG, Inc. have announced their teaming up to screen "" at the special theaters.

With the signing of the deal, "Escape 2 Africa" will now have simultaneous release in conventional and IMAX theaters on November 7. However, before it hits the big screen, it will have to undergo digital re-mastering to fulfill the image and sound's standard of IMAX theaters and give the audience a full IMAX experience. "DreamWorks Animation remains committed to delivering a premium entertainment experience to our audience and further extending our relationship with IMAX helps us to achieve that goal," so claimed DreamWorks Animation's CEO, Jeffrey Katzenberg.

News
>
Music News
May 13, 2008 04:25:50 GMT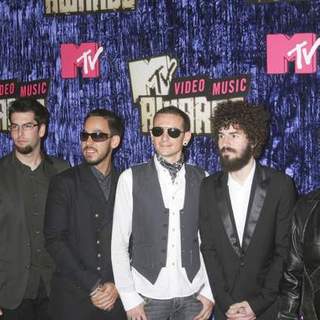 's fans won't have to wait long to check out the band's new album as this month they have been working on it. The news was revealed by their frontman and lead singer just before debuting his new band Dead by Sunrise at a tattoo parlor chain, Club Tattoo located at the Marquee Theatre in Tempe, Arizona on Saturday, May 10.

Speaking to RollingStone.com Chester explained that he and his band mates have begun to write new songs although they won't release the record this year. "We're way ahead of the game. We're not planning on releasing a record this year. We don't know when it's going to come out. But we just started working on stuff in the studio," said Chester.

News
>
Movie News
May 13, 2008 03:49:28 GMT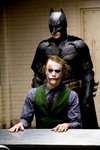 In the wake of the release of second "" trailer, two brand new television spots of the superhero flick have emerged on the net. The two half-a-minute long videos reportedly have been broadcast on Sunday, May 11 night during the airing of "Survivor: Fans vs. Favorites" season finale.

Bringing more action sequences closer to the audience, the two TV spots are filled with high octane explosive scenes cut off from the movie as well as an in depth look into the storyline and the wickedness of Joker. The compilation of clips in the first spot is much similar to the second trailer, but the second one provides many unseen footages. The two spots can be seen below or via .

News
>
Music News
May 13, 2008 03:34:58 GMT

After being hit by plenty bad media coverages about her recent photos scandal, teen sensation finally gets back on track. New reports said that Miley could be recording a duet together with .

The news was stated by John's wife, actress , to the press when she was attending the Step Up Women's Network's Inspiration Awards luncheon at Beverly Wilshire Hotel on May 11. "Johnny may sing with Miley," said Kelly adding that she and John have known her very well. "We know Miley very well and she's a sweetheart."

News
>
Celebrity Gossip
May 13, 2008 03:34:19 GMT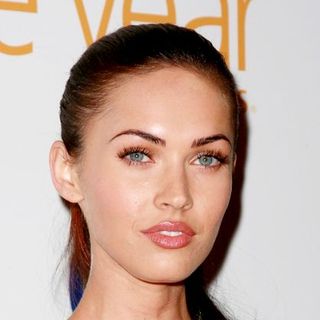 Lands the No. 1 spot on FHM's annual list of 100 Sexiest Women in the World in 2008, doesn't hesitate to show some skin. The Hollywood babe causes quite a bit of buzz when some new topless photos of her are leaked online.

The photos, which have become talk of the town, are taken from the set of her new movie, "." Megan was seen in some of the photos coming out of the water of a California beach wearing only a pair of shorts and some 'pasties' over her 'lady parts' as she filmed a few water scenes for the flick.

News
>
Movie News
May 13, 2008 03:18:01 GMT

Though many eyebrows were raised when it was announced that the highly anticipated "" will be having its world premiere in London instead of its native city, New York, it didn't stop the romantic comedy to roll down its red carpet at Leicester Square in London on Monday, May 12. Celebrating the return of the four lovable New Yorkers, the special event was a memorable one with the appearance of its four stars, , , and .

Giving a unique twist to the premiere, all four main actresses wore designer dresses like which that made its original series a hit in the fashion industry. First to graze the red carpet was Parker who was dressed in Alexander McQueen's pale green dress topped off with Philip Treacy's green headpiece of flowers. Following her was Cattrall who wore Vivienne Westwood's red off-the-shoulder knee-length dress with a faint stripe, Nixon with Calvin Klein's floor-length pleated black dress and Davis wore a cherry-red vintage sleeveless dress and cream peep-toe heels.

News
>
Music News
May 13, 2008 03:12:48 GMT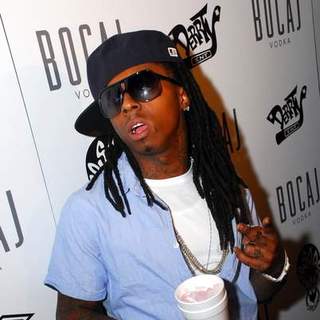 After releasing "Lollipop" and "A Milli" from his new album "", a new audio for another new song from 's upcoming set has leaked on the net. The new track is "Got Money" which features a collaboration with .

It still not clear though whether the song will be the next single to be released for the album's promotion as there is no confirmation from the rapper about it. Meanwhile, the rapper is currently preparing to shoot the music video for his second single "A Milli".

News
>
Celebrity Gossip
May 13, 2008 02:41:36 GMT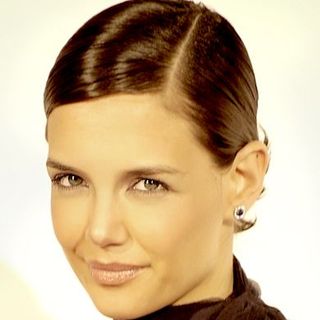 Is no stranger to starring in big screen movies, is heading for Broadway. The mother of one reportedly is about to make her stage debut, playing Ann Deever in the revival of Arthur Miller's 1947 play "All My Sons" this fall.

Talks have been abuzz since March that Katie has been considered for the part. And confirmation on that matter has come from the show producer Eric Falkenstein who openly praised Katie as the perfect choice for the part.

News
>
Music News
May 13, 2008 02:25:58 GMT
The new music video by 's rap group has just been premiered on May 12. The clip, directed by Jessy Tererro, was made to accompany their single "I Like The Way She Do It".

The single itself was taken from the group's upcoming album "Terminate on Sight" which is set to drop on July 1. The song is also being set as the first single of the new album.

News
>
Movie News
May 13, 2008 02:08:28 GMT

Having delivered at the box office on Sunday, May 11, by finishing second to "", "" went on to get a more upsetting result. On Monday, May 12, the Wachowski brothers' film has lost its runner-up position to the romantic comedy "" as the final revenue tally went out.

Falling to the third spot, the film starring , and failed to live up the Sunday estimation of about $20.2 million. Instead, it was only able to gather up $18.6 million around two million less than and -starrer "What Happens" which pulled in $20.2 million. Adding up to the already distressing domestic report, it is now confirmed that the live action adaptation movie from the filmmakers behind blockbuster "The Matrix" franchise also did poorly in its international sales. The tidbit only raked in $12.6 million from the foreign sales and thus made a poor worldwide cume of $31.2 million.

News
>
Celebrity Gossip
May 13, 2008 01:59:32 GMT
Has sparked further fears for her health when she was snapped looking thinner than ever, is set to make her modeling debut. The troubled singer reportedly is targeted to model top designer Julian MacDonald's fashion line at this autumn's London Fashion week.

MacDonald, as claimed by Britain's Metro newspaper, has his sights set on Amy to model his collection on the event, slated to be held this coming September. To the newspaper, the designer expressed his praise for the songstress, saying "She's an amazing talent. We are always busy working on fashion week. She's an incredible person, who is just very unique and has a great style. She is just so different."

News
>
Movie News
May 12, 2008 09:48:10 GMT

Carrie is engaged to be married to Mr. Big, Miranda is dealing with not-so-perfect marriage life, Charlotte is expecting and Samantha has moved to L.A. Those are the only facts unveiled from the much awaited "" movie. However, curious fans should not wait any longer as a series of new clips from the movie have made their ways to the net.

The six clips hold varied screening time from half a minute to 50 minutes atop. They also let out different themed footages and the short titles describe the content of each video. Many of the scenes shown in the clips haven't been outed either through the trailer or the teaser released earlier, like the footage in which Carrie tells her best friends about her engagement to Big and Miranda and Samantha arguing about waxing. The clips can be enjoyed below or through its trailer page at .