News
>
Movie News
February 14, 2008 04:56:28 GMT

Bad news came from the much anticipated sci-fi "" as it was said that the fans have to wait longer to watch the J.J. Abrams' movie. Reports claimed that the release date of the sci-fi adventure film has been pushed back from December 25 to May 8, 2009 by Paramount Pictures.

Variety reported that Paramount reasoned that the move was part of a major reshuffle in the Paramount and DreamWorks' release date schedule. The studio further claimed that the shuffling of the date was made because the film is potentially will gross higher if set for summer release. By releasing it on May 8, "Trek" has yet to have strong competitors. But, the film will be opened a week after and before the release of action fantasy "" and drama thriller "" respectively.

News
>
Music News
February 14, 2008 04:37:11 GMT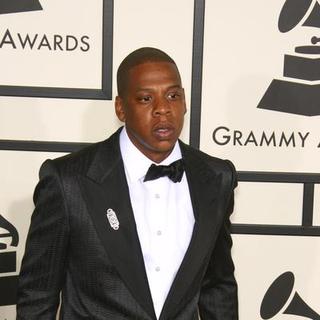 finally speaks up on his status with Def Jam chairman L.A. Reid after he left the C.E.O. post of the label the end of last year. The rapper dismissed any rumor that he was feuding with Reid, saying that "everything is sweet".

Speaking on the red carpet of 50th Grammy Awards on Sunday (February 10), Jay-Z explained, "It wasn't a hostile thing. I was with L.A. last night. We still gonna continue to work on (projects), just not (with me) as the president of Def Jam. But everything is sweet."

News
>
Celebrity Gossip
February 14, 2008 04:17:35 GMT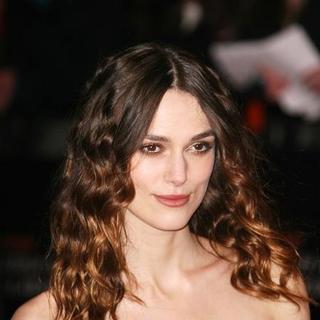 The Elle Style Awards recognized 's acting skills by presenting the movie beauty with its Best Actress prize Tuesday, February 12 at its annual awards ceremony held at the Westway in Notting Hill, west London.

Earned the Best Actor Elle Style Award was Keira's "" co-star . Also took the top honor at this year Elle Style Awards was pop goddess who was named Woman of the Year.

News
>
Music News
February 14, 2008 04:05:29 GMT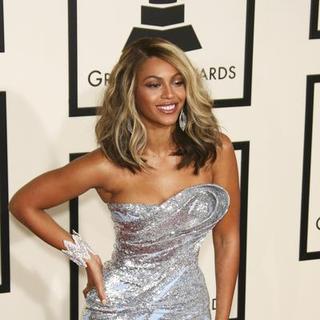 ' father and manager, Matthew Knowles has something to say to when his daughter was blast over the word "queen". Matthew claimed that Aretha's comment for Beyonce referring as "the queen" is plain ridiculous.

Aretha, known as the 'Queen of Soul', criticized Beyonce for making an introduction to Tina at the 50th Grammys by saying "Stand on your feet and give it up for the queen." Aretha responded after the event, saying through her rep "I am not sure of whose toes I may have stepped on or whose ego I may have bruised between the Grammy writers and Beyonce. However, I dismissed it as a cheap shot for controversy."

News
>
Music News
February 14, 2008 03:40:27 GMT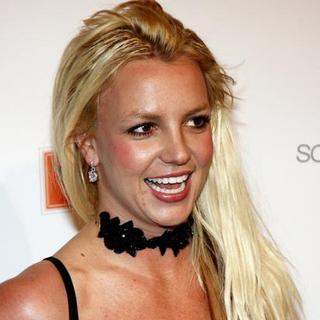 While many may have wondered when will embark on a tour to support her latest release, reports surfacing this week suggest that she may have it planned already. A source spilled that the troubled singer will play a world tour starting this year in support of "".

"Britney will be leaving the country in the next few weeks, after training in privacy for a month," an insider told the New York Post. "She is planning a global tour." If the report is true then this would be the first tour from Britney after the media circus involving her personal life and her recent hospitalization for psychiatric reasons.

News
>
Celebrity Gossip
February 14, 2008 03:33:56 GMT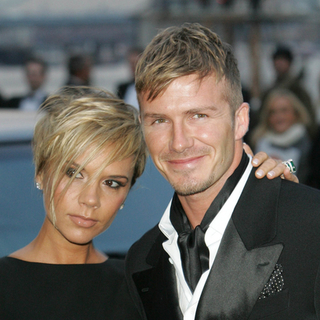 Has been marrying for nearly nine years, has not gotten tired of romantic gestures despite all the bad reports surrounding their marriage. The Posh Spice has been caught shopping for a candy-covered Valentine's card, presumably for her soccer stud hubby.

With love is in the air as it's Valentine's Day, Victoria was spotted browsing through Valentine's Day cards while on a shopping spree at Dylan's Candy Bar in New York with youngest son Cruz David. The mother of three was later on photographed purchasing a Valentine's card with gummy bear sweets stuck on the front.

News
>
Music News
February 14, 2008 03:20:39 GMT

Despite her wins and performance at the 50th Grammys on Sunday, February 10, cannot retain her album's position at #1 on the Billboard Hot 200 chart this week. "" is forced to sit at #3 despite a 31 per cent increase in sale this week. 's "" fills in the top spot.

This would be Johnson's second #1 album as he also sold big with the last effort, soundtrack to "". The new album moved 375,000 copies according to Nielsen SoundScan and the number is four times bigger the runner-up. 's "" is placed second after selling 92,000 units.

News
>
Celebrity Gossip
February 14, 2008 03:03:36 GMT

has yet given birth, but her people have made sure everything is well prepared to welcome her twins with the hospital where she's supposed to deliver her babies even is on red-alert over kidnapping fears.

In its best attempt to prevent possible kidnapping, the Long Island hospital where J.Lo will probably give birth is reported to have been practicing the so-called "pink drills" which is a code for locking down the hospital to prevent a kidnapping attempt.

News
>
Music News
February 14, 2008 02:40:02 GMT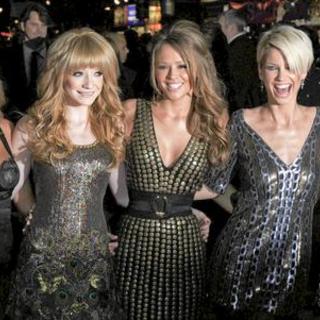 have premiered the video for "Can't Speak French", the third single from their fourth album, "". The British all-female group that always come with different concept in their videos choose the burlesque theme this time.

According to some reports, it was shot towards the end of January in London. Rumor has it that it is their most expensive video to date with production cost reaching a hundred thousand pounds. It was reportedly, inspired by Marie Antoinette era where big gowns were popular in French at that time.

News
>
Celebrity Gossip
February 14, 2008 02:33:43 GMT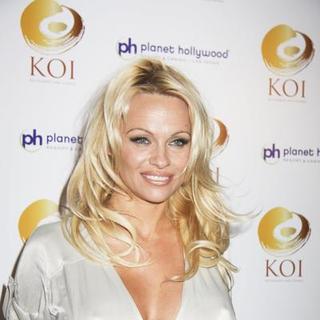 Bad news for the press. has issued Valentine's Day press ban, it has been reported.

The busty blonde actress, best known for her role as Casey Jean 'C.J.' Parker in TV series "Baywatch", reportedly has banned photographers and other members of the media from attending her European striptease debut at the Crazy Horse cabaret in Paris.

News
>
Celebrity Gossip
February 14, 2008 02:06:41 GMT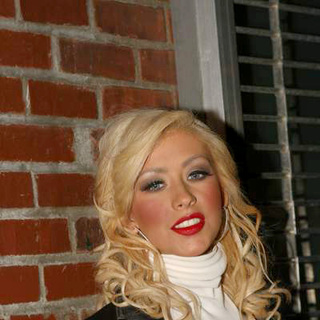 Has been keeping his newborn son away from public, finally debuted baby boy Max Liron Bratman on People's upcoming issue.

The pop songstress posed with son Max for the cover of the upcoming issue of People Magazine, on newsstand Friday, February 15. In addition to the magazine cover, Christina, husband Jordan Bratman, and Max have all posed for an exclusive family photo album, all in the new issue of People.

News
>
Music News
February 14, 2008 02:06:00 GMT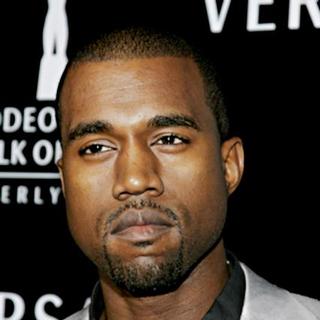 The highly-anticipated video of has finally arrived. "Flashing Lights" featuring Dwele, the fourth single from the rapper's Grammy-winning album "" has received its video premiere yesterday (February 13).

It starts with a girl getting out of a car and stripping down to her lingerie only to burn her clothes. West is then found in the trunk of her car, tied up and the girl reaches for a shovel. The movie-like clip has sent speculations that it will be continued sometime in the future with a part two. It was directed by Spike Jonez and West himself.

News
>
Music News
February 13, 2008 09:58:47 GMT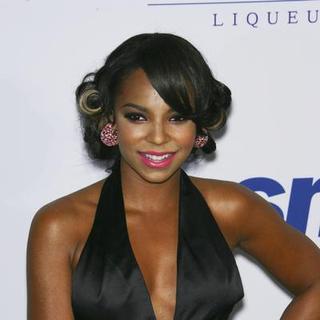 The first single from 's upcoming album has premiered its music video. "The Way That I Love You" has been confirmed as the official lead single from the much-delayed album, "".

The video was directed by Kevin Bray and was shot in Los Angeles back on February 7. The single itself is produced by L.T. Hutton and is scheduled to take impact on radios on February 19.

News
>
Movie News
February 13, 2008 09:48:17 GMT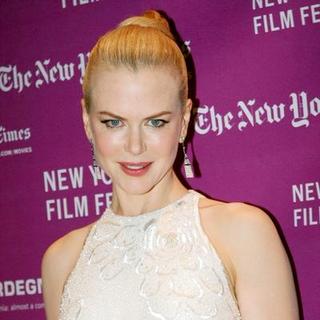 The co-star of in drama thriller "" has been said to be chosen to play in a biopic about the betrayed CIA agent "Untitled Valerie Plame/Ambassador Joseph Wilson Biopic". According to MTV News, the 40-year-old Academy Award-winning actress will be playing Valerie Plame, the wife of Ambassador Joseph Wilson who used to serve as a federal agent.

The casting news has been leaked by director Doug Liman. To MTV, the "" helmer revealed the fact saying, "Nicole Kidman. She's perfect if you've ever met Valerie." He further said that he and the wife of was supposed to work together earlier saying, "Nicole was supposed to play Jane Smith in ''. We owe a movie together! That's an unrequited thing between me and an actor where I fell in love with them for a role and never get to consummate it."

News
>
Movie News
February 13, 2008 09:08:26 GMT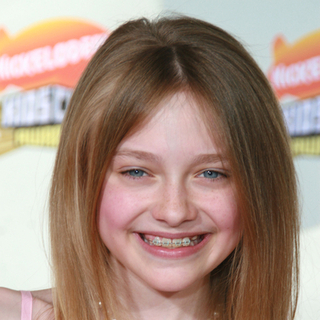 Renowned young actress , who recently quit from New Line Cinema's upcoming drama project "", may be replaced by . According to Variety, the co-star of in "I Am Sam" checked out from the project since she was requested to shave her head for the role.

Further, it was explained that Vassilieva who is expected to replace the 13-year-old movie star is in final talks with the studio. If indeed joining the cast, the "Medium" actress would fill in Fanning's role as Kate, a young girl fighting leukemia through the help of her little sister.