News
>
Celebrity Gossip
July 21, 2008 07:34:36 GMT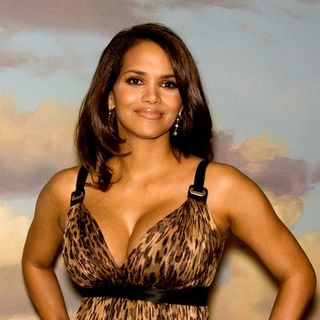 Unlike any other celebrity parents who shop around the pictures of their newborn baby to the highest bidder, chooses to keep her baby daughter Nahla away from the spotlight. But despite her best attempt to hide her daughter from public, she has unintentionally offered the first glimpse of Nahla as she was photographed carrying her around Los Angeles on Thursday, July 17.

The Oscar-winning actress was seen holding Nahla around at an undisclosed place with the help of her mother Judith Ann Hawkins. A Mac computer and water bottle were seen on the garden table nearby. It was an unfortunate though that Nahla's face isn't clearly seen in the pics, which can be seen at .

News
>
Music News
July 21, 2008 07:33:31 GMT
New Jersey iconic rockers seem really impressed with their last two concerts at Madison Square Garden on July 14 & 15 and showing it they reportedly recorded their performance that nights and will release it as a live DVD. According to the band's guru Obie O' Brien the upcoming new package will feature all the songs performed by the band at those two gigs and drop later this year.

Confirming about the new DVD details, the band's representative Obie told the press, "The DVD will basically be the last two nights at MSG.....and its gonna be really amazing." The upcoming live record won't be the first one dropped by the rockers as previously they have already dropped a live record titled "One Wild Night Live 1985-2001" on May 22, 2001.

News
>
Movie News
July 21, 2008 07:18:58 GMT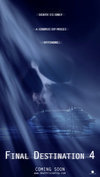 News coming out from the latest "Final Destination" franchise, "Final Destination 4" is especially few. But, it seems that the movie makes the goods out of the little information shared. After a car stunt video leaked out earlier, fans are now treated with behind-the-scene look into the upcoming movie.

The video report is posted by Reelz Channel and it brings viewers to the on-set filming of the fourth horror thriller about a group of people escaping death only to find themselves being hunted by the Death itself. The video footage also contains interview with some of its stars Billy Campo, Shantel VanSanten and Haley Webb as well as a look into a burned victim from the tragic race car crash that holds the key plot of the movie.

News
>
Movie News
July 21, 2008 06:51:58 GMT

Words circulating in the media recently suggest that the horror thriller franchise "Scream" will re-scare moviegoers once again with the bringing up of the fourth film to the big screen. However, with the last film "Scream 3" in almost eight years apart from this new one, the question about how far really is "" in taking its feature film shape arises.

Reporting for the matter, Movie Hole noted that the fourth installment of "Scream" franchise is no more than a mere idea. Apparently, the site gets an inside story from their source who stated that, "[The Weinstein's] might be taking a look at scripts, and talking about a possible Scream 4, but there is nothing in the works more so than there was 8 years ago."

News
>
Music News
July 21, 2008 06:40:18 GMT
It seems that 's country debut is not going as smooth as she would've wanted after the latest reports stated that the singer was booed and heckled by fans on her first gig as country singer. Jessica who played as the opening act for country star at the Country Thunder Festival in Twin Lakes, Wisconsin, on Saturday July 19, failed to impress some of the crowd who greeted her with cheers and boos instead of praises.

Knowing all the fans attention on her, Jessica tried to calm things down before performing by saying, "I don't know what your perception is of Jessica Simpson or what tabloid you buy, but I just want you to know that I'm just a girl from Texas." She then also added, "I'm just like you. I'm doing what I love and dating a boy."

News
>
Celebrity Gossip
July 21, 2008 06:36:17 GMT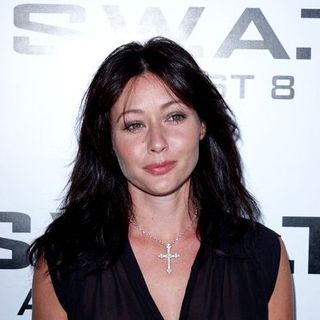 Brenda Walsh is back on the block. is returning to the highly anticipated "Beverly Hills, 90210" spin-off. CW network confirmed her return to the upcoming series Saturday, July 19.

"Shannen Doherty will be returning to 90210," Gabe Sachs, executive producer of the CW's new spin-off, said during the Television Critics Association press tour in Beverly Hills. The actress' representative has also confirmed that matter, telling People magazine "Shannen is looking forward to returning to 90210."

News
>
Music News
July 21, 2008 06:08:26 GMT

When it comes to , the word is 'plenty'. The hardest working tween in the world, Cyrus was hailed as one of the top-earning celebrities under 25 in Hollywood and still she presses the accelerator. Beside working on an autobiography about her life and career, she is also looking forward to release a flick titled "" which is the big screen version of a TV series that brought her to limelight.

The starlet's life itself is an exciting getaway for many of her fans. The book deal will chronicle her life in personal and public level. The not-yet-titled book is planned to be released in Spring 2009 by Disney Hyperion Books that reportedly paid her 7 figures to get the deal. The movie itself will reflect on her life as a girl hailing from Nashville, Tennessee. "Hannah Montana", to be released on May 1, 2009, sees a pop star who returns to her hometown when the life gets low. But upon retracting, she discovers what's really important.

News
>
Movie News
July 21, 2008 04:43:00 GMT
Those who can't wait for the upcoming "" movie are most likely to have seen the pictures of the film's live-action characters from to through the scanned photos outed earlier. However, many are still questioning about how the poster of this highly anticipated tidbit will take shape.

In response to the buzz, a teasing poster from "Dragonball" has been exposed. Said to be released by the 20th Century Fox, it is a Japanese poster version. It displays as the leading character Goku with his back facing the camera. Dressed in the character's traditional orange Gi, Chatwin holds up a shining dragonball in his right arm while standing in what appears to be a dessert.

News
>
Music News
July 21, 2008 04:42:32 GMT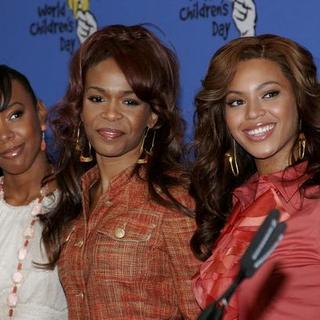 Exciting news comes from R 'n' B girls group stating that they are planning to reunite and release new materials soon. That news was outed by one of the group's members in an interview claiming that they will be back to record new stuffs in 2009.

Beside revealing the reunion plan, to the press Kelly also stated that her group have never actually split up. "Me and the girls never split up - we are as close as we always were, like sisters, and we may do some projects next year," Kelly said.

News
>
Celebrity Gossip
July 21, 2008 04:38:15 GMT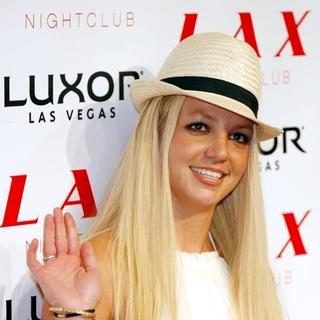 is back on the scene, making her first public outing since reaching a custody agreement with ex-hubby at the Generation Rescue benefit fundraiser which was held in Los Angeles on Saturday, July 19. The singer and mother of two surprised a few when she showed up at the even, hosted by actress and her actor boyfriend .

Generation Rescue is a non-profit international organization dedicated to researching autism. McCarthy has become an activist for the cause since her son Evan Joseph was diagnosed with autism back in 2005.

News
>
Celebrity Gossip
July 21, 2008 04:11:44 GMT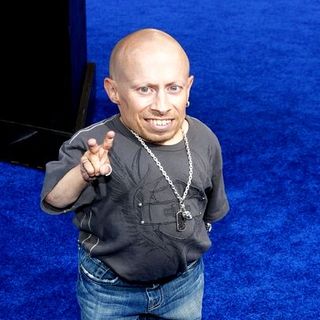 The case is dissolved. has reached a settlement in the sex tape lawsuit he filed against porn broker Kevin Blatt, distributor SugarDVD and celebrity gossip website TMZ, in a bid to prevent them from distributing his sex tape with ex-girlfriend Ranae Shrider.

The so-called "Mini-Me" actor dropped his $20 million lawsuit against the three parties Friday, July 18 after they signed agreements which stated that they will not make public the sex video or any images from it without the actor's approval. Edwin F. McPherson, one of Troyer's attorneys, said "We got what we wanted: a permanent injunction."

News
>
Music News
July 21, 2008 04:03:53 GMT

Pop/R 'n' B singer a.k.a. Fergie showed to her fans that she has the thing for rock music by tapping and ex-' guitarist at one of her concerts on July 19. On the show held at Pacific Amphitheatre in Costa Mesa, California, Fergie and the renown guitarist collaborated on two rock songs, GNR's hit track "Sweet Child O' Mine" and 's "Barracuda".

Before collaborating, Fergie introduces Slash to the crowd, saying, "Some of you little ones may know him from 'Guitar Hero', but I know him from a band called Velvet Revolver and a band called Guns N' (bleeping) Roses!" Their collaboration was also caught on video by a fan and has been streamed via YouTube on July 20.

News
>
Movie News
July 21, 2008 03:58:07 GMT
Having broken "" midnight sales record by grossing $18.5 million from the preview screenings, the latest Batman movie "" serves up to its expectation delivering an astonishing run for the coveted #1 North American box office. Quintupling its closest competitor for the weekend, "", the Christopher Nolan-directed superhero collected an amazing $158.4 million over its three-days weekend showing.

Proving itself to be the best 2008 summer movie so far, the action-packed flick has proven the box office analysts' prediction on it crushing "" previous record as true. With the staggering number of sales, it has claimed the title of the #1 biggest weekend opener for a superhero movie topping "Spider-Man 3" record of $151.1 million and many predicted that it may go on to surpass the $200 million mark by the end of the week.

News
>
Music News
July 21, 2008 03:18:47 GMT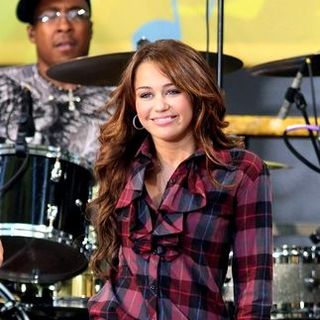 Ahead of the official release date on July 22, ' new LP "" has already leak on Saturday, July 19. The news was spread by which also gave the link to download all the new record's tracks to their readers.

Miley's new album will feature about 12 tracks including her first single "7 Things", that has been spawned on June 17. All the songs from the teen idol's new record itself has actually been performed by the singer/actress on her recent concerts, such as at The 2008 Disney Channel Games, Wango Tango, Today Show Concert Series and others.

News
>
Celebrity Gossip
July 21, 2008 03:05:51 GMT

It appears that can never have enough of being jailed. The rap star and actor was busted yet again. He was arrested at a mall in Phoenix on Saturday, July 19 for allegedly giving a false name and Social Security number to a hospital so he could escape paying for medical expenses.

DMX, whose real name is Earl Simmons, was hanging out with some of his friends at Phoenix's Metrocenter mall when the arrest took place. Per Maricopa County Sheriff Joe Arpaio, DMX checked into Scottsdale's Mayo Clinic back in April, seeking treatment for a bout of pneumonia. Instead of using his real name, he went by the name "Troy Jones" and failed to pay a $7,500 bill.